Deadly attack on Mormons on US-Mexico border
9:37 p.m. ET, November 5, 2019
Our live coverage of the attacks in Mexico has ended for the day. Read below for the latest news.
9:06 p.m. ET, November 5, 2019
Evidence leading to theory that American family in Mexico may have been targeted 
From CNN's David Shortell
Some of the evidence emerging in the aftermath of the attack on the family of Americans in northern Mexico on Monday may indicate that they were deliberately targeted, according to a US official.
That theory is based in part on the nature of the attack, which unfolded as an ambush that continued even after women and children fled the cars, and the burning of evidence on the scene, the official said.
The family has a long history in the region and was known by the cartels, making it likely that the Mexican cartels were aware of the family's travel patterns and the kind of vehicles they were in, the official said.
One of cartels being focused on as potentially behind the attack is La Línea, the official said.
8:21 p.m. ET, November 5, 2019
5 children hurt in the attack were taken to Tucson hospital, family member says
From CNN's Gary Tuchman and Angela Barajas
Five children who were among the victims of the attack on a group of Mormon families traveling near the US-Mexico border arrived at the Banner University Medical Center in Tucson, Arizona, in the overnight hours, according to a family member.
The ages of the young victims range from an infant to 14 years old, said Willie Jessop, whose son's mother in law is one of the people killed, Dawna Langford. 
Three women and six children were killed in the attack, according to Mexican Security Minister Alfonso Durazo.
Kendra Lee Miller, whose sister-in-law Rhonita Maria Miller died in the attack, told CNN's Anderson Cooper that she believes the attack was "orchestrated as a provocation for the cartel over here in Sonora where we live, and our family was picked to be the ones to stir up trouble and to start a war" between the Sonora and Chihuahua cartels.
"It was an attack on innocent civilians on purpose," Miller said.
Miller did not explain why she thought her family would be purposely targeted to provoke a conflict between the cartels.
6:29 p.m. ET, November 5, 2019
Video shows helicopter transporting injured family to the US
From CNN's Christina Zdanowicz
Willie Jessop shared a video showing helicopters from the Mexican government landing in La Mora on Monday night to transport injured family members to the US for medical help.
Jessop's son lost his mother in law, Dawna Ray Langford, in the ambush, he told CNN.
After Mexican forces got the injured to US soil, they were airlifted to a hospital in the US, he said.
"I'm just very grateful for the United States for how kind they were and how receptive they were to get the children to get medical care," Jessop told CNN today. "Very proud for how the medical response teams received those children."
Watch:
6:27 p.m. ET, November 5, 2019
Mexico family says they're not strangers to cartel violence
From CNN's Matt Rivers, Natalie Gallón and Karen Smith
Relatives of those killed in the attack on a Mormon family on the Mexican side of the US-Mexico border have told CNN the family has seen cartel violence before.
Kendra Lee Miller, whose sister in law Rhonita Maria Miller was killed in the attack, said, "Cartels have taken too many of our family members" and those killed yesterday were "not the first."
Miller told CNN her family has only recently been threatened by local cartels over where her family can travel. She added her family did not know about any cartel turf battles.
Another relative, Kenneth Miller, reiterated what Kendra Miller said about the attack and added there was "no crossfire" or "war going on" in which the family were involved. Kenneth Miller does believe a case of mistaken identity could have possibly taken place.
The nine killed Monday were connected to the LeBaron family, which has repeatedly been victim to drug cartel violence in Mexico.
In 2009, Eric LeBaron was kidnapped and returned unharmed a week later, as CNN reported at the time. Afterward, his older brother Benjamin became a nationally known anti-crime activist who pushed the local community to take a stand against violence.
Two months later, Benjamin LeBaron, 32, and his brother-in-law Luis Widmar were beaten and shot to death after armed men stormed their home in Chihuahua. Authorities later arrested the alleged ringleader of a drug trafficking family that ran a smuggling operation on Mexico's border with Texas.
"We have never been involved and we have tried to avoid, 'living by the sword, die by the sword,'" Kenneth Miller told CNN regarding Monday's attack. "We have never been involved in the trade, the drug trade, this that and all, we have tried to avoid it and live a private quiet life. And boy, I'll tell you what, boy have we been shocked. We are still in a state of shock."
The family is now calling on the Mexican government to take a stand and assist in protecting dual citizens in Mexico who need support. 
"We need support here as American citizens," Kendra Miller told CNN. "My community here is a couple hundred strong of dual citizens. We love both our countries, but we spend half our time in the US, or live in the US and visit Mexico. At this point, I don't know what can be done — I just know that something my brother states is- we won't let this go quietly."
6:13 p.m. ET, November 5, 2019
Mexico's attorney general blames communication issues for impeding response to attack
From CNN's Jackie Castillo
Communication issues are to blame for impeding the response from authorities to the attack which killed nine family members traveling near the US-Mexico border Monday, according to Chihuahua Attorney General César Peniche Espejel.
"Unfortunately communication issues have made it difficult to exchange real-time information," from personnel deployed in the region, Espejel said at a news conference today regarding the Mexican government's response to the deadly attack.  
He said federal police arrived first to the scene and were tasked with protecting the family. According to Espejel, after local authorities were on scene, members of the National Guard arrived.
Espejel vowed his continued support to find those responsible for the attack. He also deferred future investigation inquiries to the prosecutor's office in the neighboring state of Sonora.
4:56 p.m. ET, November 5, 2019
Boy, 13, walked for 6 hours to get help after the attack
From CNN's Samantha Beech, Ana Melgar Zuniga and Gianluca Mezzofiore
A family member of those massacred in Mexico said a 13-year-old boy who was unharmed in the attack walked around 14 miles to get help, after hiding his bleeding siblings in the bushes and covering them with branches following the attack.
Relative Kendra Lee Miller posted a description of the attack on Facebook today, in which she said 13-year-old Devin Blake Langford hid his six siblings in the bushes and covered them with branches to keep them safe while he went for help. Miller also lists the names of the nine family members killed in the attack. Another family member, Tiffany Langford, told CNN that Miller's account regarding Devin trekking for help is accurate.
Earlier today, CNN spoke with Kendra Lee Miller, who said her brother, Howard Miller and her sister-in-law, Rhonita Maria Miller, were getting ready for Kendra's wedding that was to take place next week in La Mora, Mexico. Investigators believe three vehicles traveling between the states of Sonora and Chihuahua were ambushed by criminal groups Monday evening. Three women, four small children and two infants were killed. Seven children survived.
4:11 p.m. ET, November 5, 2019
9 Americans were killed in Mexico last night. Here's what we know now.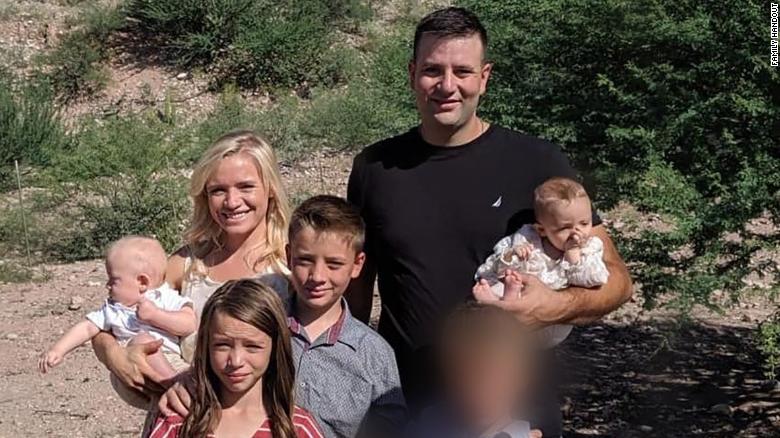 Nine American citizens, including two infants, were killed on Monday while traveling in Mexico.
Some details about the fatal attack yesterday near the US-Mexico border are unclear — here's what we know now.
At least nine dead: Mexican Security Minister Alfonso Durazo said three women and six children were killed in the attack. Kendra Lee Miller identified her sister-in-law, Rhonita Marie Miller, 30, and four of Rhonita's seven children — including two 8-month-olds — among the victims. Funerals are expected to take place within the next two days.
More are injured: Seven children injured from the ambush were flown from Mexico to Douglas, Arizona, for transport to Tucson hospitals, a family member told CNN.
About the victims: A relative of the victims said the nine were family members and all had dual US-Mexico citizenship. Relatives describe them as being part of a Mormon community of about 3,000 members, living in their own agricultural community. A spokesman for the Church of Jesus Christ of Latter-day Saints said the religious group was not affiliated with the LDS.
Burned and shot: The family was "ambushed" by an "armed group" at around 3:00 p.m. ET, according to Mexico's security minister. Kendra Lee Miller said that when her relatives went to inspect the scene, "all they found was charred remains, ash and bones."
What the US is saying: The FBI has also offered to assist Mexican authorities in the investigation, and President Trump tweeted that cartels were behind the attack (While the attorney general of the State of Chihuahua said preliminary information indicates they were attacked by criminal groups, officials have not explicitly said a drug cartel was behind the attack).
3:53 p.m. ET, November 5, 2019
Mexico's president thanks Trump for his support after attack
From CNN's Jackie Castillo
Mexican President Andrés Manuel López Obrador tweeted today that he spoke with President Trump about the nine Mormon family members killed in Mexico.
"Through communication with Trump, I send my deepest condolences to the family and friends of those who were killed on the borders of Chihuahua and Sonora," Obrador tweeted.
Obrador thanked Trump for offering assistance to Mexico, tweeting, "I thanked him for his willingness to support us." He also told Trump that the Mexican government would ensure justice will be done. 
Trump tweeted earlier that if Mexico needs help, "the United States stands ready, willing & able to get involved and do the job quickly and effectively."