The vehicles at Riley Chevrolet did not stand a chance when the large wedge tornado barreled through Jefferson City, Missouri.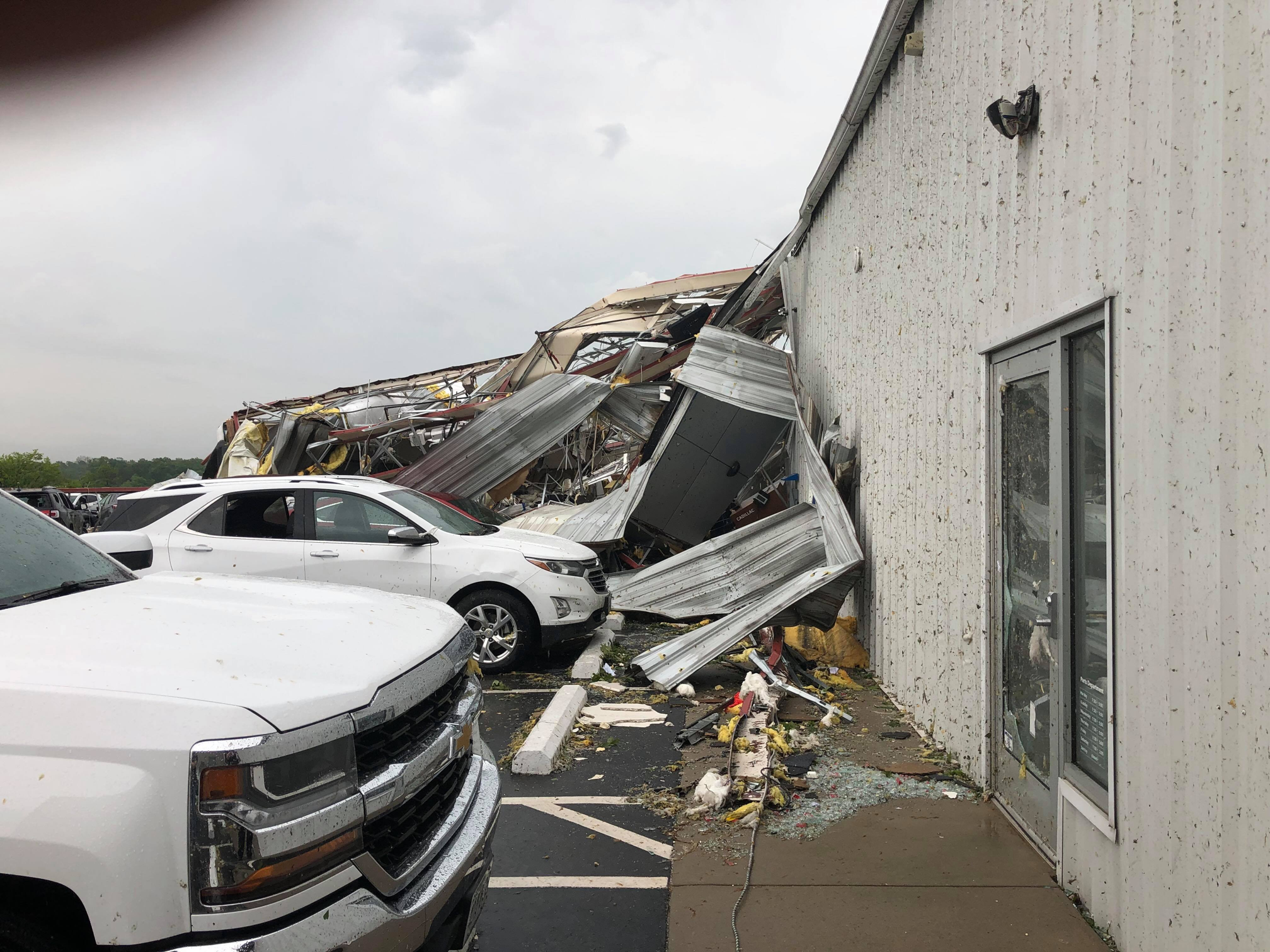 A number of cars were flipped, including this truck.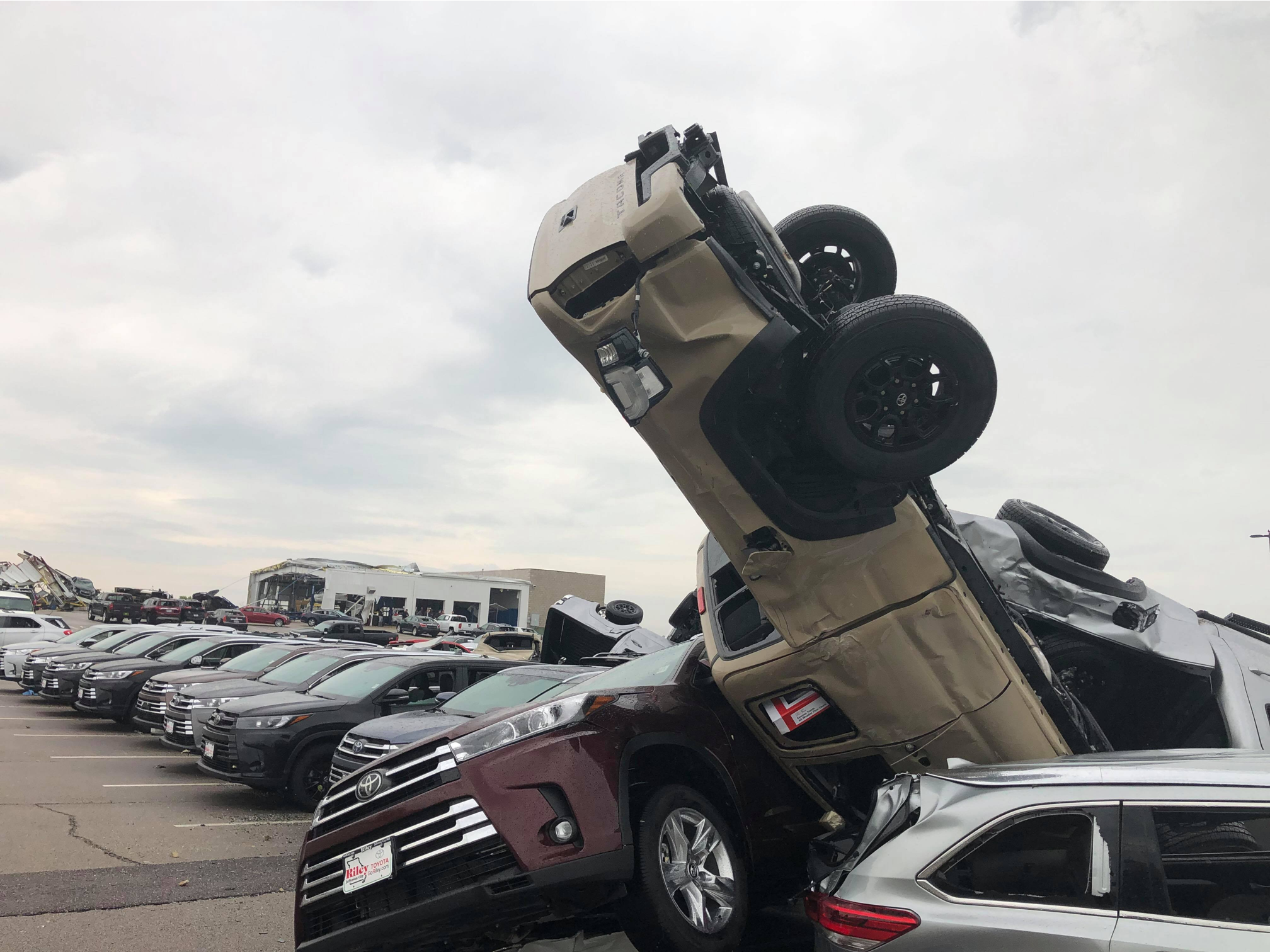 One of the buildings at the Chevy dealership also received significant damage. The building's roof was ripped off and dropped onto a series of parking spots.