Hawaii hiker who survived 17 days in forest speaks
5:05 p.m. ET, May 28, 2019
Our coverage of Amanda Eller's press conference is ending. Click or tap here for her amazing story of survival.
4:53 p.m. ET, May 28, 2019
Amanda Eller's advice to hikers: "Be over-prepared"
Amanda Eller said she wished she prepared more before she went out on the hike.
"I should have had a cellphone with me," she said. "There's a reason we carry them all the time."
She said she usually takes food, water and other supplies when she hikes — but on this one, she decided not to pack.
"Be over-prepared," she told other hikers.
"It's a friendly jungle, there's not much that'll get ya. But still, be prepared."
4:38 p.m. ET, May 28, 2019
Amanda Eller said she didn't take drugs or drink alcohol before the hike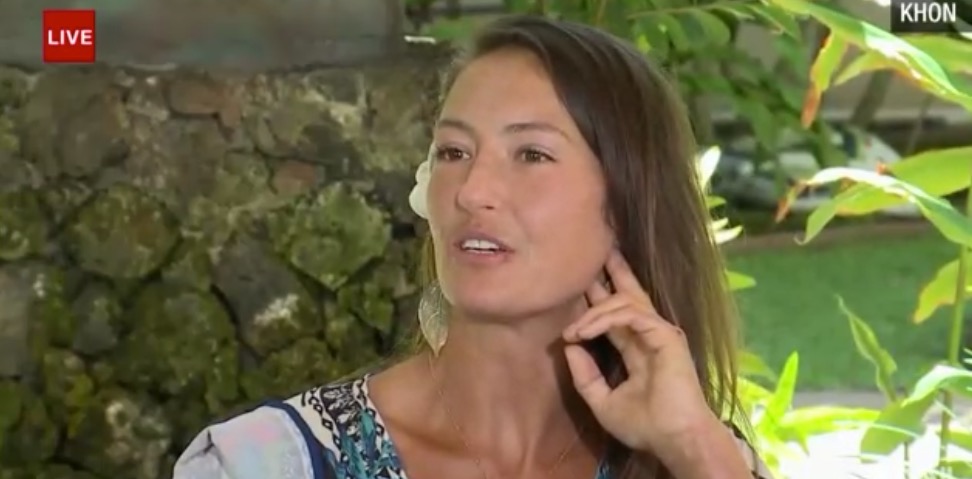 Amanda Eller said she didn't consume any caffeine, drugs or alcohol before she went out on the hike, after a reporter asked if she took anything that might have altered her mind.
"I get high off of life, and I get high off of people and heart," she said.
Before starting the hike, she had a superfood smoothie and an RXBAR protein bar — but didn't have any coffee or caffeinated tea.
"Everybody can have their little theories," she said of speculation about what led up to her disappearance.
4:28 p.m. ET, May 28, 2019
Eller says she let a "voice" guide her hike — but it didn't take her back to her car
Amanda Eller said she went out on a hike without her cell phone to connect to nature — and she got lost when the feelings that guided her on the journey didn't bring her back to her car.
"And I don't really know what happened. All I can say is that I got out of my car, it's like, you know, I have a strong sense of internal guidance, whatever you want to call that, a voice, spirit — everybody has a different name for it, heart," she said.
She said she listened to those strong callings — until she wanted to head back to her car.
"My heart was telling me, 'Walk down this path, go left,' Great. 'Go right.' It was so strong — 'Go left, go right' — I'm like, great, this is so strong that obviously when I turn around and go back to my car it will be just as strong when I go back, but it wasn't."
Instead, it took her deeper and deeper into the woods.
4:19 p.m. ET, May 28, 2019
Eller says her story is the "true aloha"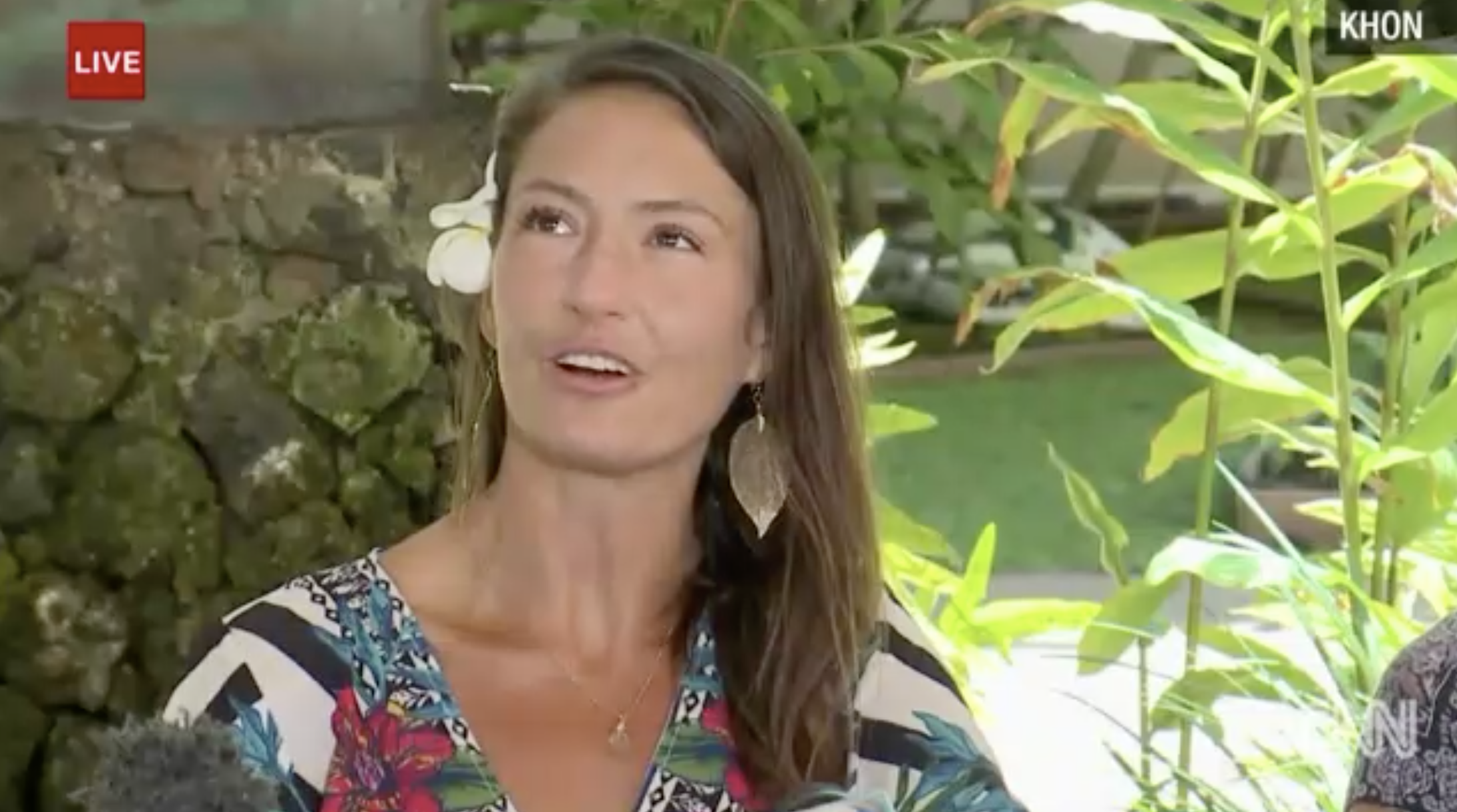 Amanda Eller said she's grateful for her friends, her family and the complete strangers who "kept this story alive" and continued looking for her.
"That sense of pulling together, that sense of community, that sense of like, ohana and family that we talk so much about here and that true aloha," she said.
Ohana is the Hawaiian value of family and community.
"They could have just forgotten about me and said, another missing person, no big deal," she said. "I'm sitting from the standpoint of being in extreme gratitude for everybody caring so much to pull together and take time out of their own life to re-dedicate their focus of their own life towards me, whether they knew me or not."
4:18 p.m. ET, May 28, 2019
Rescued hiker describes sleeping in boar dens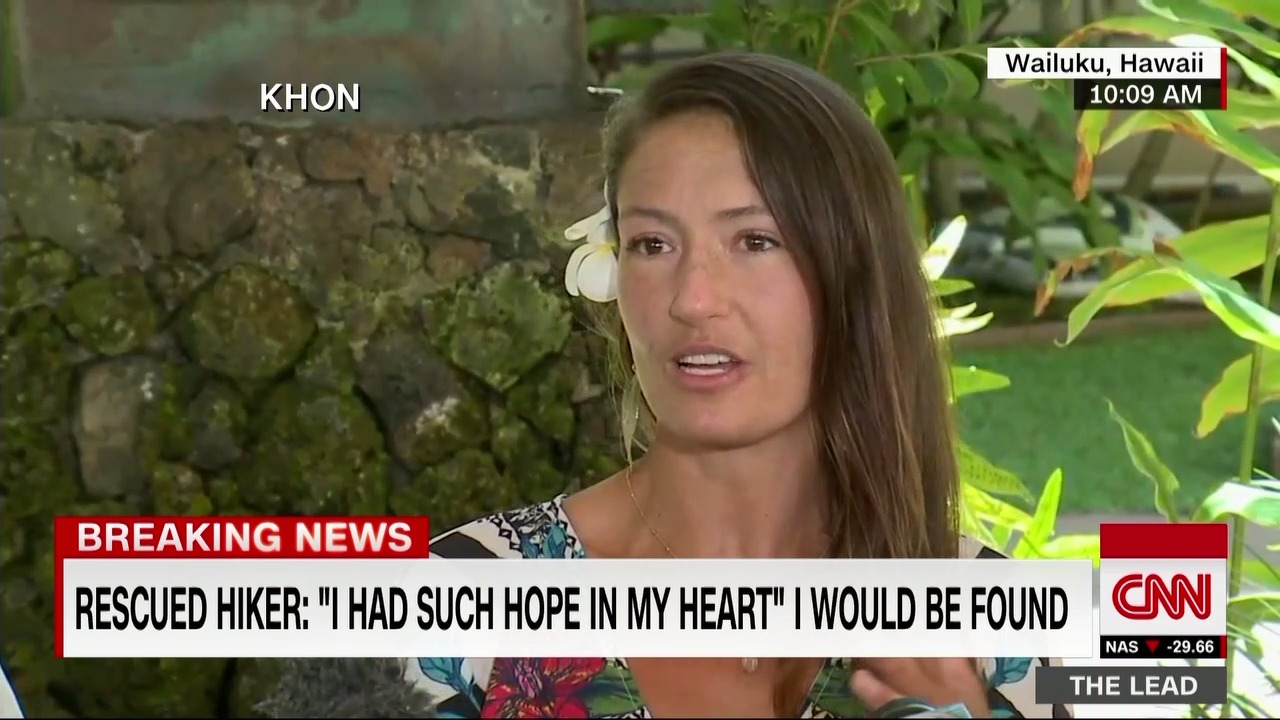 Amanda Eller talked about how she spent the night in a wild boar den and frequently followed their tracks as she fought her way through the forest.
"There's boars everywhere through there," she said, "and it's their -- that's their home. I'm in their home. And so I was very respectful of that."
Eller described how she would occasionally see a "nice-looking boar den" that might keep her warm, but she "got a message like, 'don't go in there,'" and so she stayed away. Other times she followed their paths to find new dens.
She added: "This is the Chinese New Year, this is the year of the boar, I'm a boar. So I'm like finding myself sleeping in boar's home. And they were like trailblazing for me."
4:31 p.m. ET, May 28, 2019
Eller: "This whole journey was extremely spiritual for me"
Amanda Eller, who survived 17 days in a Hawaiian forest, said that while her "hope meter" began declining as the days went on, she never felt alone or fearful.
"This whole journey was extremely spiritual for me, and I never felt alone, and I never felt fearful. It was an opportunity to overcome fear of everything," she said.
She said the time she spent in the forest was an "opportunity" to be "stripped away of all the comforts of this modern world and see what was left."
"And there was such amazing beauty in that," she said.
Eller said that she did begin to feel "invisible" days after she went missing when she started to see search helicopters — but they didn't see her.
"As the helicopters are passing over and not seeing me, I'm invisible. You lose hope. And you're — you know, your hope meter starts to decline a little bit," she said.
Watch:
4:08 p.m. ET, May 28, 2019
NOW: Amanda Eller speaks after surviving for 17 days in forest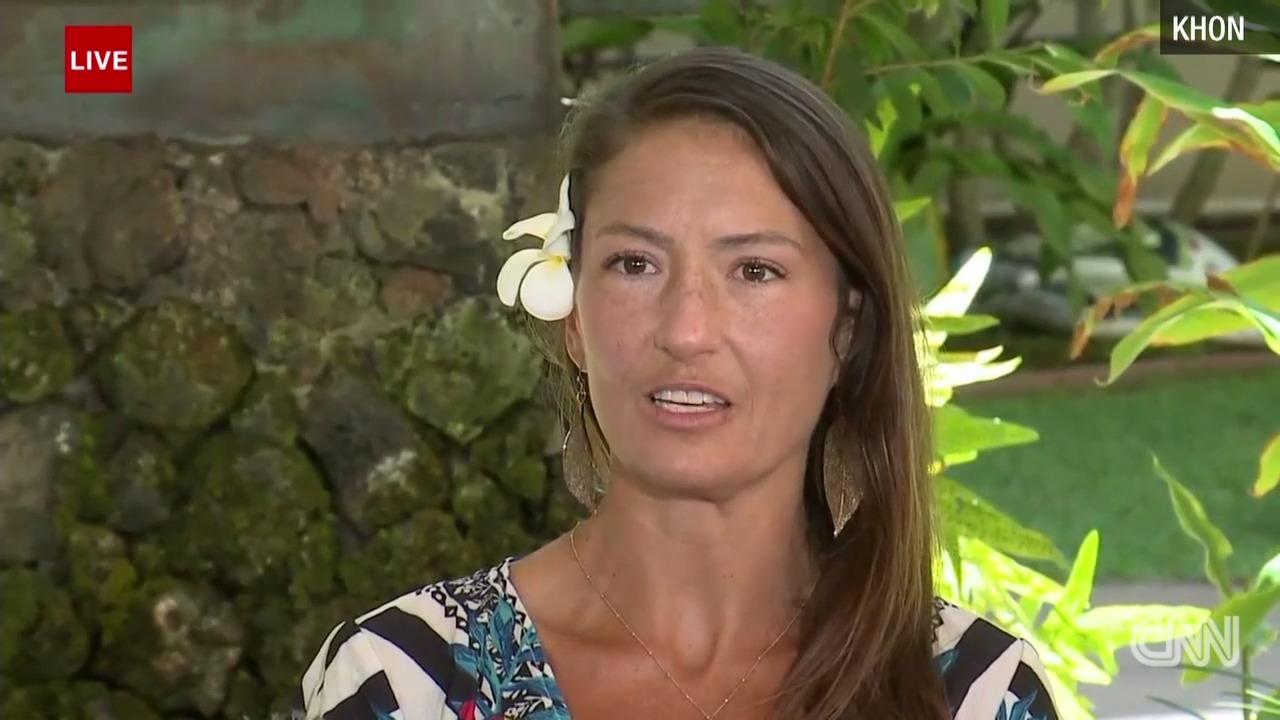 Happening now: Amanda Eller is speaking about her experience surviving for 17 days in Hawaii's forest. You can watch it live in the video player above.
4:51 p.m. ET, May 28, 2019
The crew that found Amanda Eller is now looking for another missing man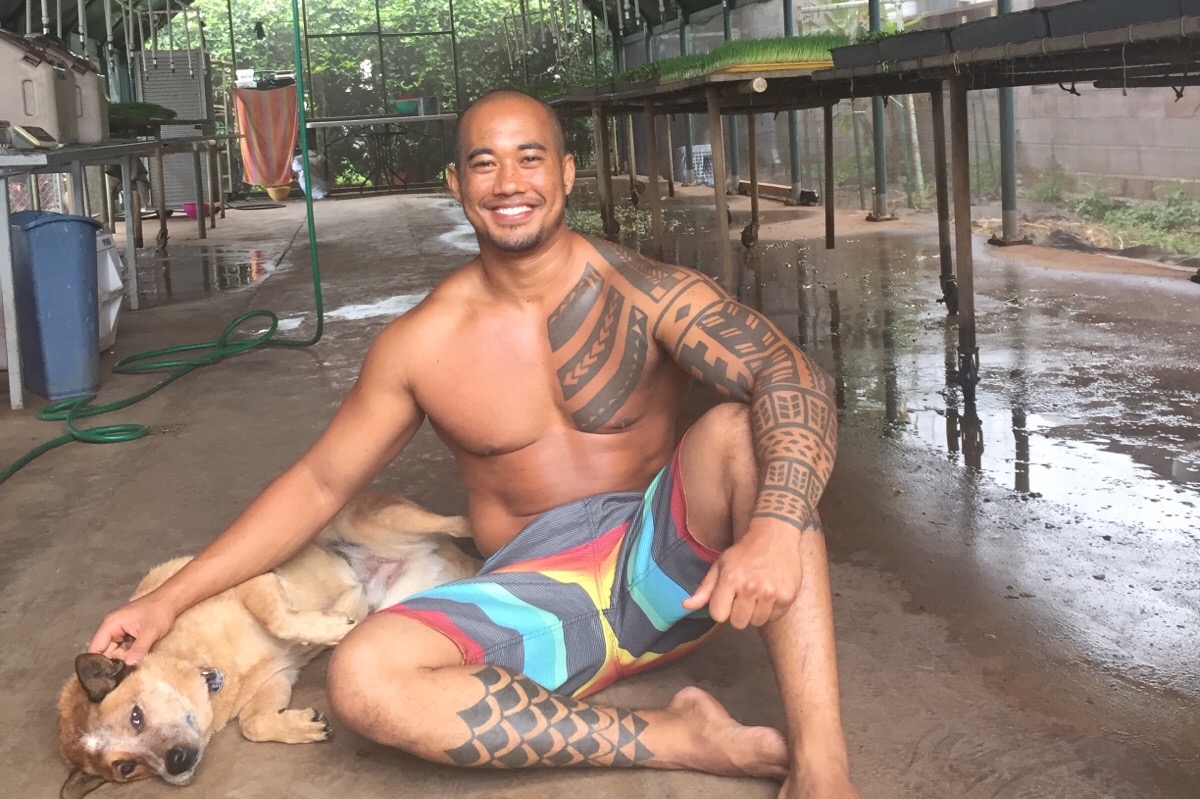 The search team that found Amanda Eller now shifts its focus to a missing Maui man, according to rescuer Javier Cantellops. 
Police and fire personnel were searching the area of Kapilau Ridge Trail for Noah Mina who was last seen on May 20, according to a Maui Police missing person release.
Eller was lost in a Hawaii forest for 17 days before she was rescued by Cantellops, who is one of her friends. Cantellops is now organizing a new search team.
"Maui let's keep the momentum going the motivation going and the love and support going," Cantellops said in a Facebook post announcing the new search. The team is recruiting experienced hikers and other skilled people who will be "compensated for their time," he said.
A GoFundMe page promoted by Noah's father, Vincent Mina, has raised nearly $50,000 in 3 days. Vincent posted about his son, who he calls Kekai, saying he left "seeking clarity, and he has turned to nature to find that safe haven" the post was later removed from Facebook.
Vincent and his family have met with rescuer teams to discuss a search plan, which includes helicopters, according to the GoFundMe page.
 Kapilau Ridge Trail, also known as the Saint Anthony Cross in Wailuku, is about 18 miles from Makawao Forest Reserve, where Eller was found.