The map below illustrates where flooding could occur as a result of dam failures along Michigan's Tittabawassee River. The city of Midland, located along the river, urged residents within the shaded areas to evacuate.
The river is expected to crest 38 feet at 8 p.m. ET today, according to the National Weather Service.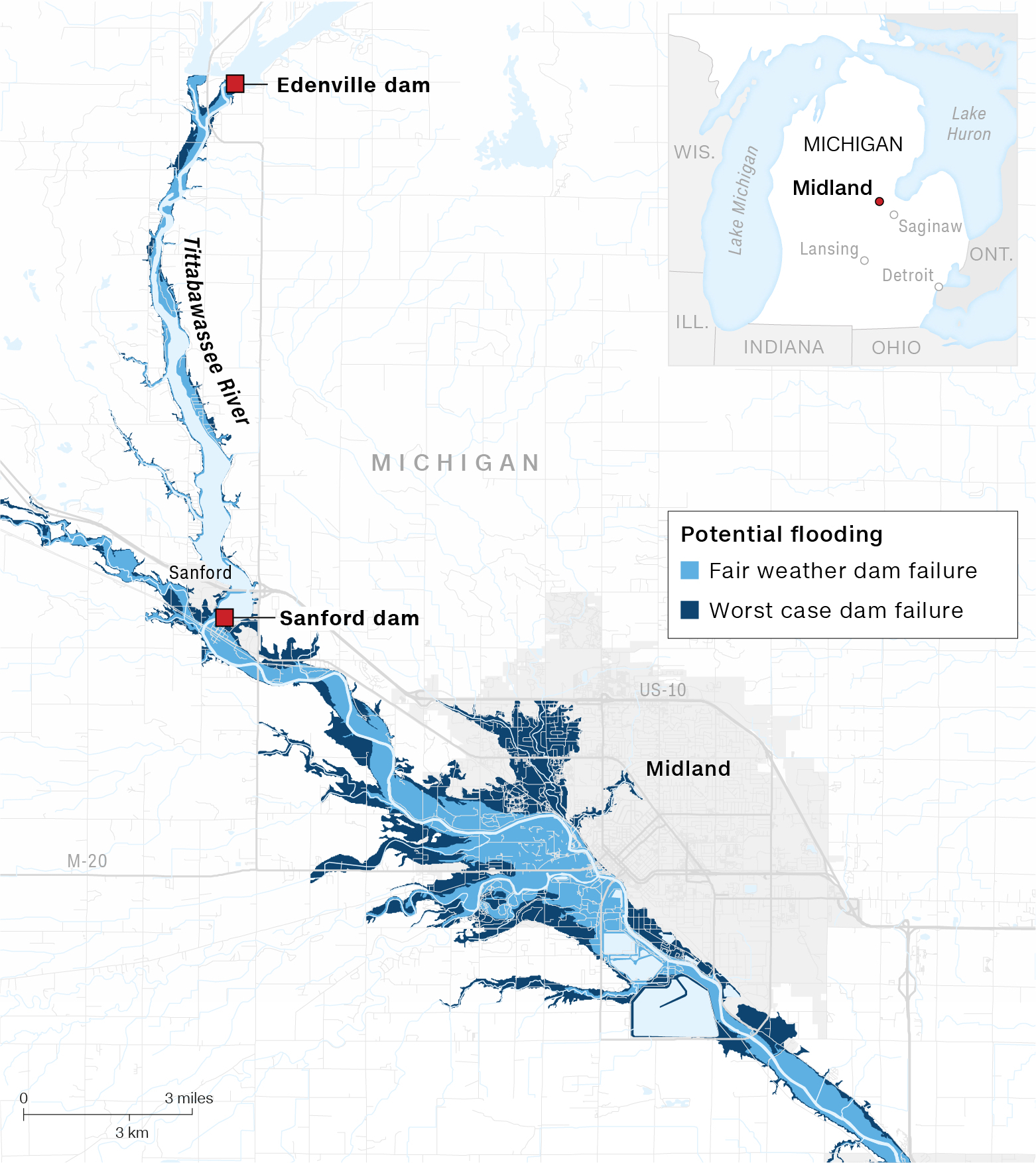 Read more about the city's evacuation plans here.