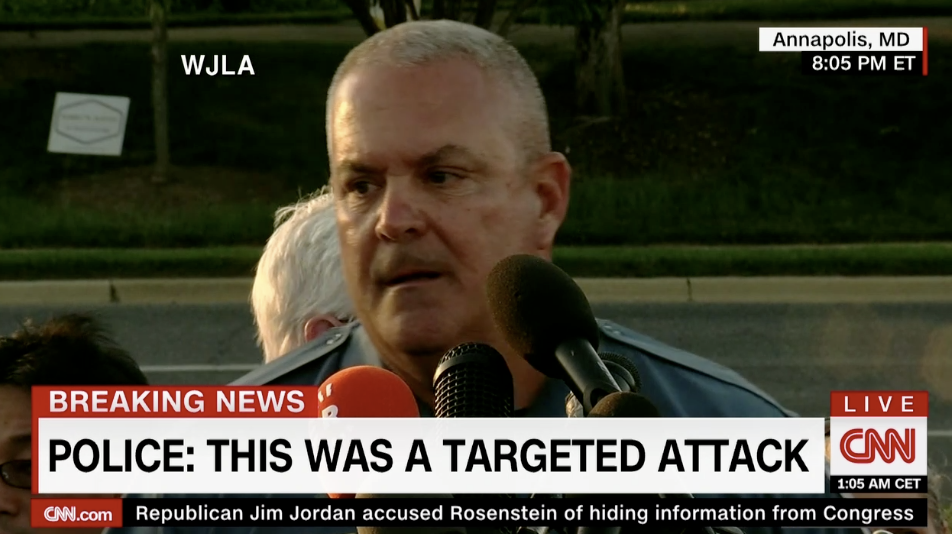 A shooting this afternoon that left five dead was a targeted attack on the Capital Gazette, said Anne Arundel County Acting Chief William Krampf.
The suspect, a white male in his late 30s, entered the building at 888 Bestgate Road, with a shotgun and looked for potential victims as he walked through the lower level, he said.
Krampf said the suspect's intent was to cause harm.