Major power outage hits Manhattan
5:47 a.m. ET, July 14, 2019
Power has been restored after Manhattan Power Outage
Power has been restored to all customers, Con Edison CEO John McAvoy said, after a power outage in Manhattan left as many as 72,000 customers in the dark Saturday night.
This is not an infrastructure issue, New York Gov. Andrew Cuomo said.
"We were lucky tonight," Cuomo said.
The governor is urging drivers to stay off the road because many traffic lights are still out.
12:08 a.m. ET, July 14, 2019
Carnegie Hall performers sang outside during the blackout
The thousands of customers without power in Manhattan Saturday included Carnegie Hall. Performers who were evacuated put on an impromptu show for passersby outside.
5:48 a.m. ET, July 14, 2019
Power has been restored to 62,000 Con Ed customers
Con Ed says it has restored power to 62,000 customers on the West Side of Manhattan. About 10,000 customers remain without power, the company said.
Con Ed is working to restore power to those customers by midnight, it said.
The power outage affected about 72,000 customers at its height, the company's CEO said. The outage area stretched from West 72nd Street on the north, West 30th Street on the south, the Hudson River on the west and 5th Avenue on the east, Con Ed said.
11:03 p.m. ET, July 13, 2019
Power is slowly starting to come back in parts of Manhattan
People started cheering Saturday night when power was restored in some buildings in the city.
Authorities have said they don't have a good estimate as to how long it should take to restore power but John McAvoy, CEO of Con Edison, told reporters he doesn't expect additional outages this evening.
11:03 p.m. ET, July 13, 2019
Firefighters have been rescuing people from elevators
At The Knickerbocker Hotel in Manhattan, firefighters were working to help guests out of stuck elevators.
10:45 p.m. ET, July 13, 2019
No injuries or fatalities reported during outage
There have been no injuries or fatalities during the power outage, said New York City Emergency Management Commissioner Deanne Criswell during a news conference Saturday night.
Criswell says there is a task force comprised of members of the NYPD and FDNY that are going building-to-building to make sure nobody is trapped in an elevator.
10:33 p.m. ET, July 13, 2019
National Guard called in to help with traffic control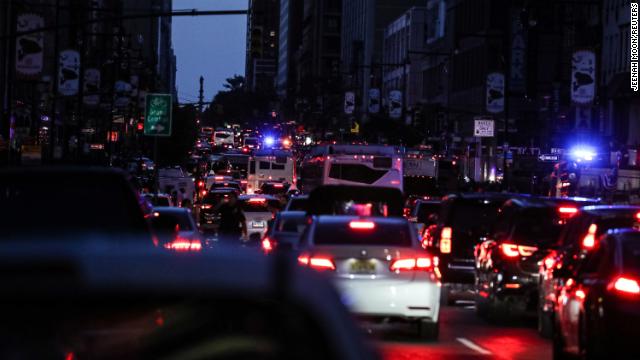 New York Gov. Andrew Cuomo is calling up the national guard to help with traffic control in Manhattan, he told CNN's Ana Cabrera.
State Police will also be assisting.
Cuomo said traffic lights are out in "very busy intersections, and it can get chaotic very quickly."
10:24 p.m. ET, July 13, 2019
Governor says crews are working to restore power by midnight
New York Gov. Andrew Cuomo says he's directed law enforcement, city and transportation officials to respond to the power outage in the city.
 "We are in constant communication with Con Ed, who has an effort underway to begin restoration of power by midnight tonight," Cuomo said in a press release.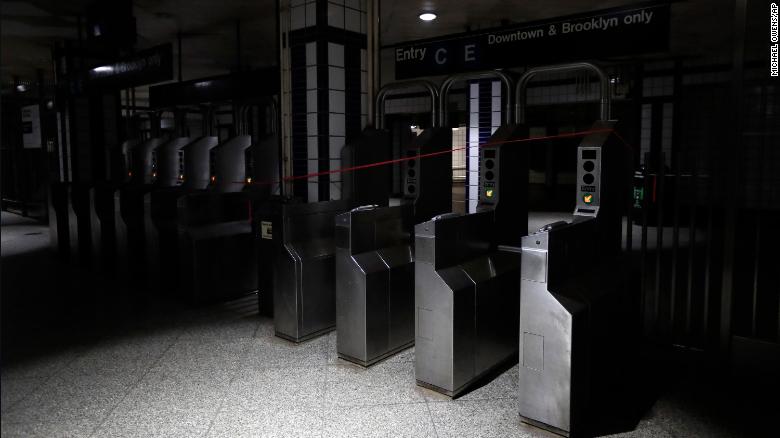 No injuries have occurred as a result of the outage, Cuomo said, but called the incident "unacceptable."
 "I am directing the Department of Public Service to investigate and identify the exact cause of the outages to help prevent an incident of this magnitude from happening again," he added.
10:15 p.m. ET, July 13, 2019
More than 61,000 customers in Manhattan don't have power
The number of people without power in Manhattan tonight has increased, according to ConEdison.
About 61,591 customers are in the dark and are largely concentrated in Midtown Manhattan and the Upper West Side, the utility agency said.