Helicopter crashes into New York City building
2:22 p.m. ET, June 10, 2019
People are evacuating after the crash. Here's what it looks like.
New York City buildings are evacuating following the helicopter crash.
"Scene at 52nd between 6th and 7th after plane/helicopter crash in NYC. Building was evacuated," Twitter user @SirVontezII wrote.
Here's what the evacuation looks like:
2:23 p.m. ET, June 10, 2019
It was raining in New York City at the time of the crash
At the time of the reported helicopter crash in New York City, moderate to heavy rain was falling in the city.
Visibility at Central Park was down to only 1.25 miles. Winds were from the east at 9 mph. 
2:20 p.m. ET, June 10, 2019
Police asks public to avoid the area
The New York Police Department just asked the public to avoid the area of West 51st and 7th Ave due to the investigation.
Read the tweet:
2:18 p.m. ET, June 10, 2019
Helicopter crashes on top of a building in Manhattan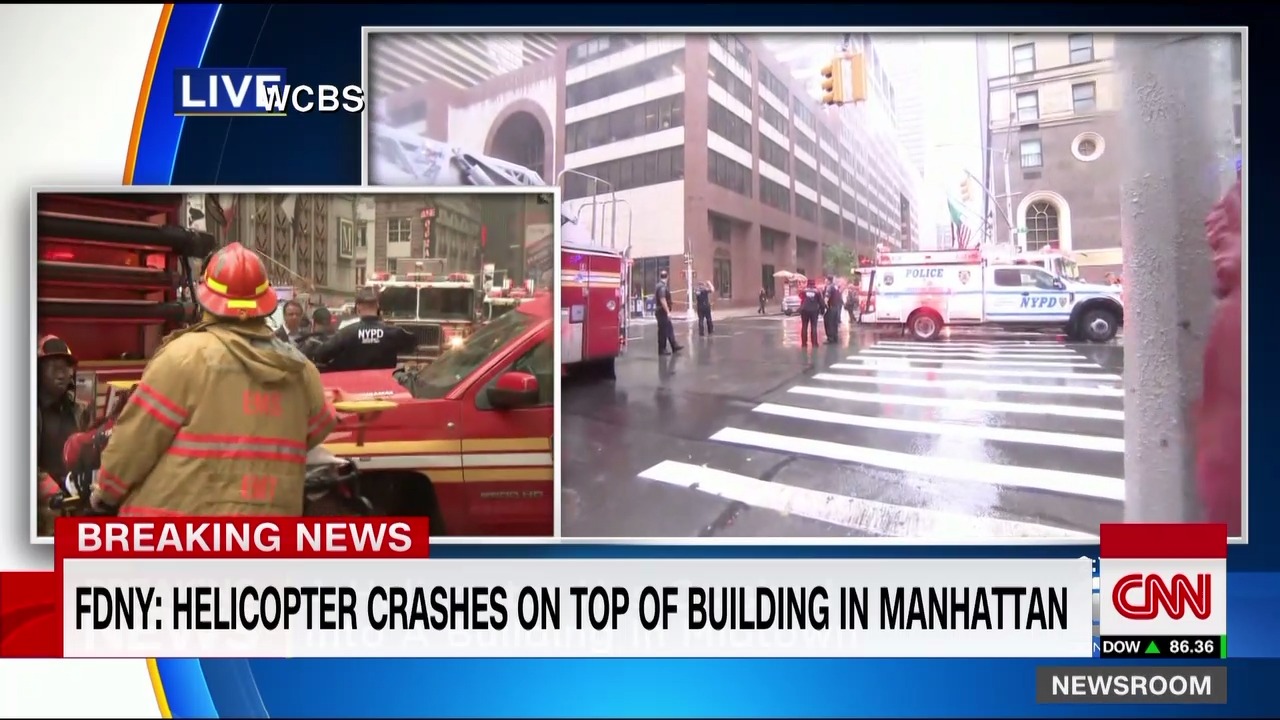 A helicopter has crashed on top of a building located at 787 7th Ave. in Manhattan, the New York City Fire Department tweeted.
The call came into the FDNY at at 1:43 p.m. ET, FDNY spokesman Myles Miller told CNN.
No further details immediately available from the FDNY.