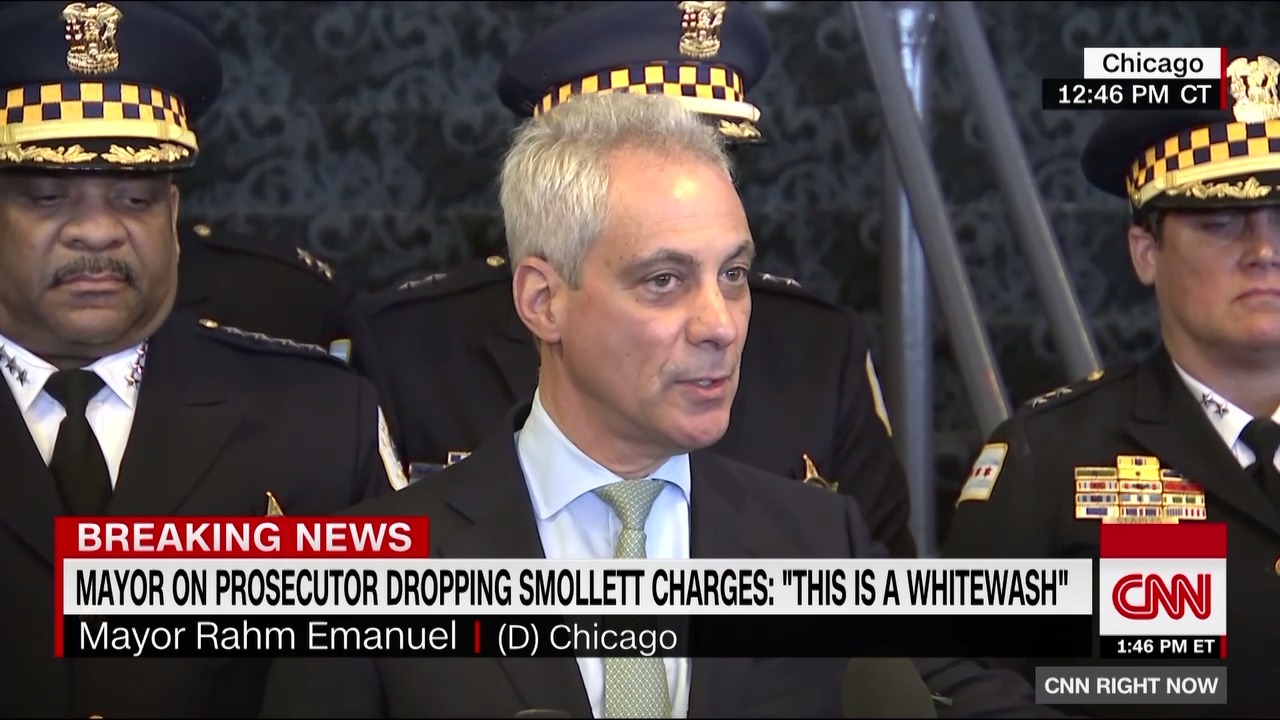 Chicago Mayor Rahm Emanuel said Jussie Smollett used the law for his own benefit, and it hurts future victims of hate crimes.
"He used the laws of the hate crime association that all of us through the years have put on the books to stand up to be the values that embody what we believe in," Emanuel said. "This is a whitewash of justice. A grand jury could not have been clearer."
He also compared the case to the recent college admissions scam, in which the Department of Justice accused wealthy families of bribing college coaches and admissions officials to get their children into schools.
"You cannot have, because of a person's position, one set of rules apply to them and another set of rules apply to everybody else," Mayor Emmanuel said. "In another way, you're seeing this play out in universities where people pay extra to get their kids a special position in universities. Now you have a person, because of their position and background who is getting treated in a way that nobody else would ever..."