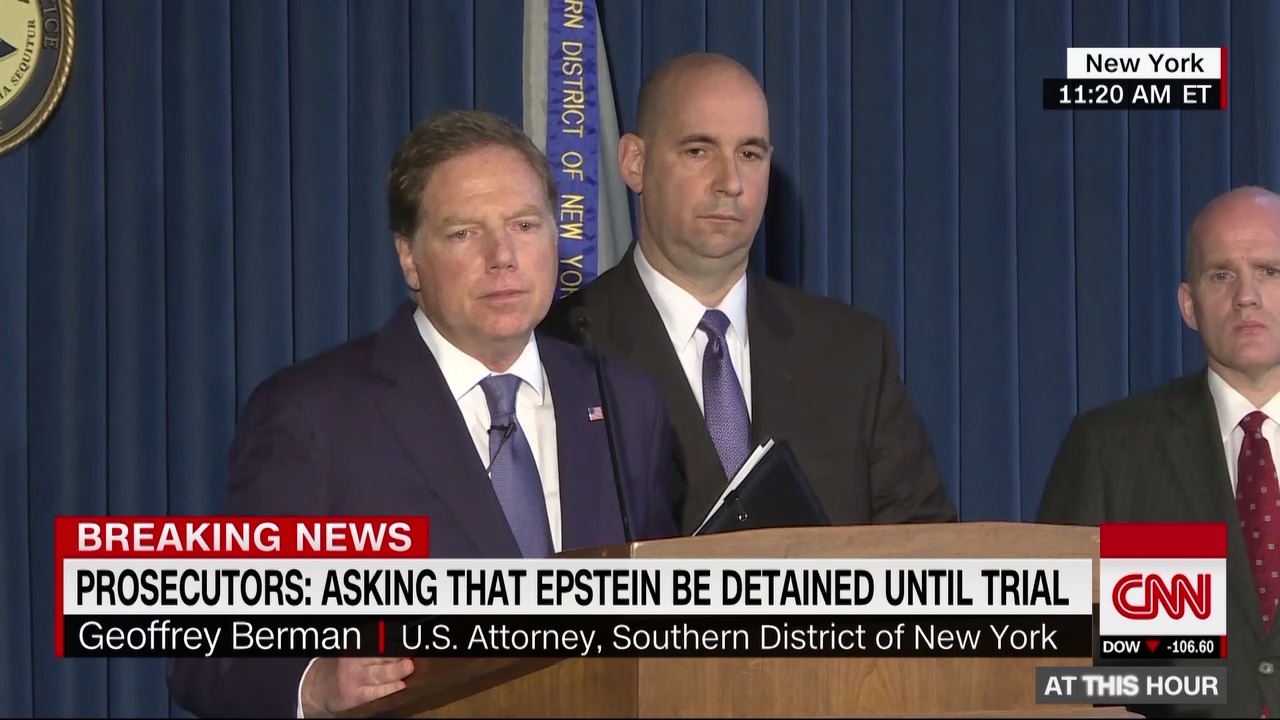 Geoffrey Berman, US Attorney for the Southern District of New York, said the charges against Jeffrey Epstein carry a maximum sentence of 45 years in prison.
"The charges are very serious, and they carry a maximum of 45 years in jail, which to someone of Epstein's age is basically a life sentence," he said.
Berman said Epstein is a "significant flight risk" because of both his "enormous wealth" and because of the seriousness of the charges.
"We think he has every incentive to try and flee the jurisdiction. And when you have two planes and you live much of the year abroad, you know, we think that's a very real risk," he said.