Jeffrey Epstein charged with running sex trafficking ring
2:21 p.m. ET, July 8, 2019
Attorney General William Barr says he is recused from Epstein case
Attorney General William Barr said Monday that he is recused from the case involving multi-millionaire Jeffrey Epstein.
He told reporters in South Carolina one of the law firms that represented Epstein long ago was a firm Barr subsequently joined.
2:24 p.m. ET, July 8, 2019
Sec. Alex Acosta's handling of the Epstein case is under review
A senior administration official told CNN there was an internal administration review of Labor Secretary Alex Acosta's handling of the Jeffrey Epstein case in Florida.
The official was cautious in assessing Acosta's standing with the White House. 
"We will wait and see what develops. This is obviously a significant event," the official said about the Epstein case. "We need to see what comes of it."
The official could not say whether that review had been completed. 
In November, the Miami Herald reported Acosta, who was the US Attorney in Florida, had brokered a deal with one of Epstein's attorneys, where he pleaded to two state prostitution charges, ultimately serving only 13 months and avoiding a federal trial in 2008. He also registered as a sex offender and paid restitution to the victims identified by the FBI.
The deal allowed Epstein to avoid major repercussions even though a federal investigation had identified 36 underage victims.
The non-prosecution agreement only applies to the US Attorney's office in Florida, which is why the Southern District of New York can file charges against Epstein.
2:04 p.m. ET, July 8, 2019
More alleged victims and attorneys have come forward in the last 36 hours
The US attorney's office has been contacted over the last 36 hours by attorneys and people who allege they were victims of Jeffrey Epstein, a prosecutor told the judge at Monday's hearing.
None of them had previously spoken with the office.
The prosecutor also said Epstein has refused to answer questions about his wealth or assets for pretrial services.
1:56 p.m. ET, July 8, 2019
Epstein's attorney says New York indictment is a "do-over" of Florida investigation
Jeffrey Epstein's attorney Reid Weingarten, speaking in federal court, described the Manhattan US attorney's indictment as a "do-over" of the Florida investigation.
"To us, this indictment is essentially a do-over...This is the very stuff that was investigated by the feds in Florida," Weingarten said during his client's presentment.
About the Florida investigation: The well-connected hedge fund manager previously evaded similar charges when he secured a non-prosecution deal with federal prosecutors in Miami. Instead of facing federal charges, Epstein pleaded guilty to two state prostitution charges in 2008 and served just 13 months in prison. He also registered as a sex offender and paid restitution to the victims identified by the FBI.
But that arrangement has come under intense scrutiny as the result of a Miami Herald investigation that examined how it was handled by then-US Attorney Alexander Acosta, who now serves as labor secretary in President Donald Trump's Cabinet.
The Herald investigation said that Acosta gave Epstein the "deal of a lifetime" despite a federal investigation identifying 36 underage victims. The agreement, the Herald said, "essentially shut down an ongoing FBI probe" and further granted immunity to "any potential co-conspirators" in the case.
In February, a federal judge in Florida ruled that the Department of Justice broke the law by failing to confer with Epstein's victims about the agreement.
Referencing the 2007 non-prosecution agreement Epstein entered with the Southern District of Florida earlier Monday, US Attorney Geoffrey Berman said, "that agreement only binds, by its terms, only binds the Southern District of Florida. The Southern District of New York is not bound by that agreement and is not a signatory to that agreement."
1:55 p.m. ET, July 8, 2019
Epstein's detention hearing set for Thursday
At Jeffrey Epstein's hearing today, the parties and the judge agreed to adjourn the detention hearing until Thursday at 2 p.m. ET.
Epstein will be detained until that time.
1:27 p.m. ET, July 8, 2019
Jeffrey Epstein pleads not guilty
Jeffrey Epstein pleaded not guilty to the charges he is facing — one count of sex trafficking of minors and one count of conspiracy to engage in sex trafficking of minors.
He faces up to 45 years in prison if convicted of the charges, which carry no mandatory minimum sentences.
1:20 p.m. ET, July 8, 2019
Epstein appears in court in navy prison garb and no handcuffs
Jeffrey Epstein just entered a courtroom in New York where he will be presented before a federal judge.
He is wearing navy prison garb, his hair is rumpled, and his face is ruddy. He isn't wearing handcuffs.
1:40 p.m. ET, July 8, 2019
Investigators found "at least hundreds—and perhaps thousands" of lewd photos during Epstein raid
In advance of the scheduled bail hearing this afternoon, US prosecutors submitted a letter to the court requesting Epstein be detained pending trial, calling the multi-millionaire "an extraordinary risk of flight."
In the letter, prosecutors said Epstein "cannot meet his burden of overcoming the presumption that there is no combination of conditions that would reasonably assure his continued appearance in this case or protect the safety of the community were he to be released." 
"If allowed to remain out on bail, the defendant could attempt to pressure and intimidate witnesses and potential witnesses in this case, including victims and their families, and otherwise attempt to obstruct justice," the letter says.
Investigators said in their memo that Epstein possesses three US passports, two private jets, and at least 15 cars.
What police found when they raided Epstein's mansion: The US Attorney's Office also provided detail on what was seized during its raid of Epstein's NYC mansion, which they said is worth $77 million.
Prosecutors alleged Epstein "has continued to maintain a vast trove of lewd photographs of young-looking women or girls in his Manhattan mansion." 
Investigators said they recovered "at least hundreds—and perhaps thousands—of sexually suggestive photographs of fully- or partially nude females" 
They continued: "Some of the nude or partially-nude photographs appear to be of underage girls, including at least one girl who, according to her counsel, was underage at the time the relevant photographs were taken."
"Some of the photographs referenced herein were discovered in a locked safe, in which law enforcement officers also found compact discs with hand-written labels including the following: "Young [Name] + [Name]," "Misc nudes 1," and "Girl pics nude."
1:40 p.m. ET, July 8, 2019
Here's what we know so far about the Jeffrey Epstein case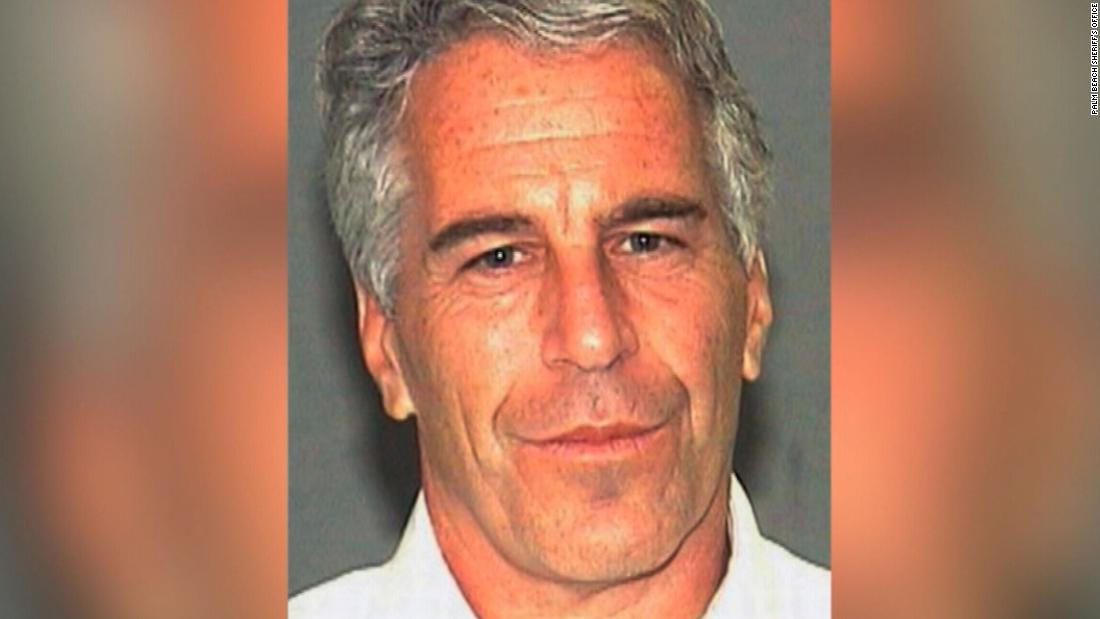 Multi-millionaire Jeffrey Epstein is accused of operating a sex trafficking ring and paying young girls to engage in sex acts with him.
In an indictment that was unsealed today, prosecutors outline charges that carry a 45-year maximum sentence if Epstein is convicted.
What we know about the arrest:
Epstein was arrested on Saturday at Teterboro Airport in New Jersey after his private plane landed from Paris, France.
He is currently being held at Metropolitan Correctional Center in Manhattan.
What the court documents say:
The crimes took place between 2002 and 2005 at Epstein's Upper East Side home and his estate in Palm Beach, the indictment said.
Epstein allegedly knew some of the girls were underage because they told him how old they were.
Girls were brought to a room with a massage table and told to give Epstein a massage, the indictment said. Before they started, they were instructed to be nude or semi-nude.
Epstein escalated the encounters by asking victims to touch him while he masturbated and touched the victim's genitals, according to the indictment.
Sometimes Epstein would personally reach out to girls to set up appointments, and other times he would ask his employees to schedule appointments for him, the indictment said.
Epstein allegedly would pay girls hundreds of dollars in cash to engage in sex acts with him. He would also give money to girls if they recruited new girls to come to Epstein's residence, the indictment said.
He was able to create a "vast network of underage victims for him to sexually exploit, often on a daily basis," according the US attorney's office.
What prosecutors said so far:
Manhattan US Attorney Geoffrey Berman said prosecutors are asking Epstein be detained until trial. They are arguing Epstein is a "significant flight risk" because of his wealth and access to planes.
Prosecutors are calling for other victims or people with information to come forward.
Berman said the victims are "entitled to their day in court."