Missing teen Jayme Closs found alive
11:20 a.m. ET, January 11, 2019
Here is a photo of the suspect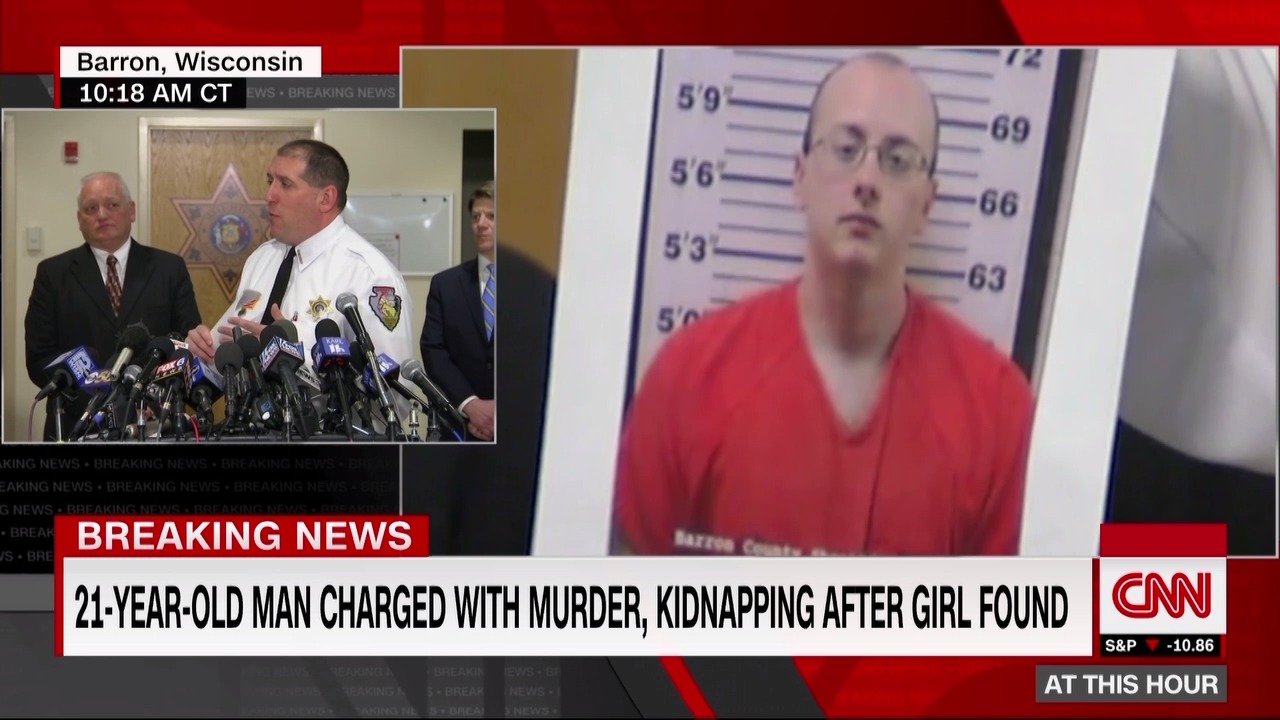 The suspect in the abduction of Jayme Closs has been identified as Jake Thomas Patterson. He is 21.
He had did not have a criminal history with local or state agencies.
11:30 a.m. ET, January 11, 2019
School official: "What an extraordinary young lady"
Diane Tremblay, the administrator for Wisconsin's Barron County School District, thanked law enforcement as well as the businesses and families that came together during the search for Jayme Closs.
"Most importantly, we want to thank Jayme for being so courageous and for achieving an opportunity to find her way back to us," she said.
She added: "What an extraordinary young lady."
"Jayme we missed you, and we are so grateful you are home," Tremblay said.
Watch:
11:25 a.m. ET, January 11, 2019
Sheriff: We believe Jayme was the "only target"
Barron County Sheriff Chris Fitzgerald said Jayme Closs escaped from a home where she was being held and was able to find help yesterday.
Police do not believe that the suspect had "any contact with the family."
"We do believe Jayme was the only target," he said.
Fitzgerald added: "I can tell you that the subject planned his actions and took many proactive steps to hide his identity from law enforcement and the general public."
Here's more:
11:13 a.m. ET, January 11, 2019
21-year-old suspect charged with murder and kidnapping
The suspect, who was arrested shortly after Jayme Closs was found yesterday, has been identified as Jake Thomas Patterson.
He is 21 years old and is from Gordon, Wisconsin.
Police pulled him over after Closs described his vehicle.
He is currently being held on two counts of first degree intentional homicide for the murder of Closs's parents and one count of kidnapping.
Hear more:
11:16 a.m. ET, January 11, 2019
Sheriff: "Jayme is safe"
Barron County Sheriff Chris Fitzgerald is speaking at a news conference giving an update on Jayme Closs, the 13-year-old Wisconsin girl who was found alive yesterday.
"For 88 days I have said we would work tirelessly to bring Jayme Closs home. We have done just that," he announced.
"Jayme is safe," he added.
She was taken to a local hospital where she was looked over and examined and was held overnight for observation.
Here is the latest:
11:12 a.m. ET, January 11, 2019
Woman who helped Jayme says teen identified her abductor
Kristin Kasinskas, the Wisconsin woman who helped Jayme Closs after she was found yesterday, said the 13-year-old girl identified her abductor — and disclosed that the same person killed her parents.
"She said to us that this person killed my parents and took me. She did say that," Kasinskas told CNN. "She said that this person usually hides her or hides her when others are near or when he has to leave the household. She did not go into detail about how she got out of the house or anything like that."
Kasinskas was at home Thursday evening when someone pounded on the door. When she opened it, her neighbor was standing next to Closs.
Kasinskas said she offered Closs food and water, but the teen didn't want anything. Closs also got to meet Kasinskas' new puppy, which helped her feel more comfortable.
Watch more:
10:32 a.m. ET, January 11, 2019
7 questions that could be answered in today's news conference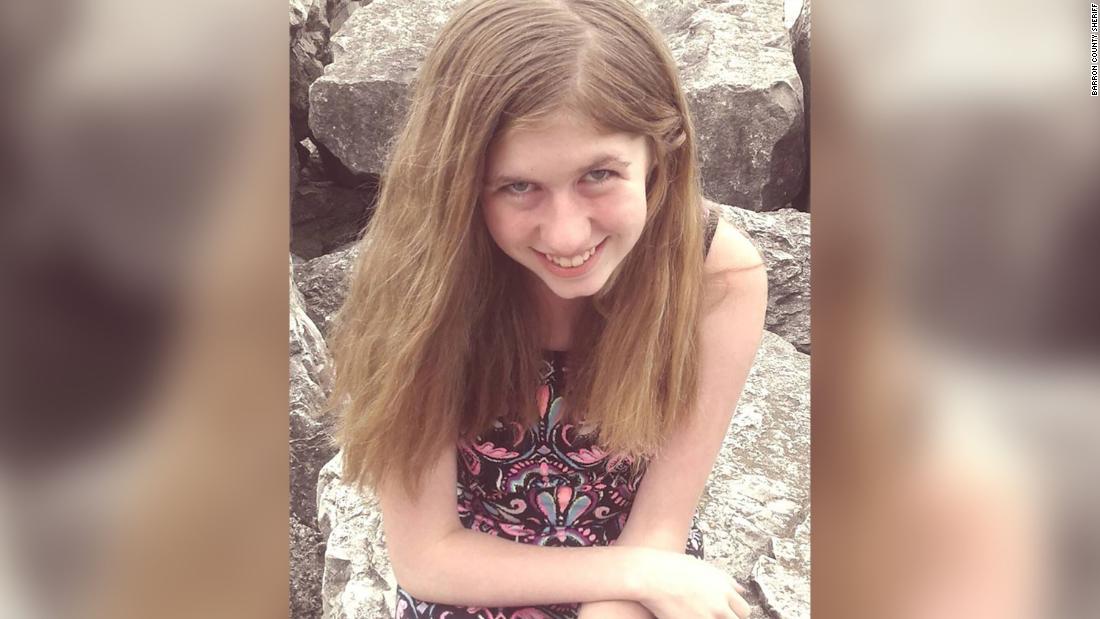 Authorities have said they will hold a news conference Friday morning to discuss the case of Jayme Closs, the missing 13-year-old Wisconsin girl who was found alive Thursday.
There are a lot of details about Jayme's disappearance and discovery we don't know. Here are some questions that could be answered:
Who is the suspect? Police said a suspect was taken into custody about 10 minutes after authorities found Jayme — but they have not identified him or her.
Where has Jayme been for the past 87 days? Jayme was found in Gordon, Wisconsin, a town about 66 miles north of where she was last seen (and 87 days after she vanished). We're not sure how she got there.
Who found Jayme? A woman told the Star Tribune in Minneapolis that Jayme approached her for help while the woman was walking her dog. Authorities didn't immediately release more details.
Was Jayme hurt? Jayme was taken to the hospital after she was found, her aunt Sue Allard said.
Is there more information about the killing of her parents? Jayme's parents, James and Denise Closs, were found shot dead in their home the same night the teen went missing.
Who was behind that 911 call? Investigators say a mysterious 911 call led deputies to discover Jayme's parents' bodies. When the dispatcher called the number back, a voice mail greeting indicated the phone belonged to Denise Closs. The log does not say who made the 911 call — but the dispatcher heard yelling in the background.
What happened to Kyle Jaenke? About two weeks after Jayme went missing, investigators saw a man in a skull cap break into Jayme's home. Kyle Jaenke was charged with breaking into the home and stealing girls' underwear, but he was cleared of involvement in her disappearance.