Suspect in Jayme Closs case appears in court
5:20 p.m. ET, January 14, 2019
5:12 p.m. ET, January 14, 2019
Patterson first spotted Jayme Closs as she got on a school bus
In a confession to police, Jake Thomas Patterson said he was on his way to work at Saputo cheese facility when he saw 13-year-old Jayme Closs get onto a school bus and even though he didn't know who she was, "he knew that was the girl he was going to take."
Patterson was a temporary employee referred to Saputo by a temp agency, company spokesperson Sandy Vassiadis told CNN. 
Vassiadis declined to provide the name of the temp agency to CNN.
Patterson was a temporary employee that was assigned to working at the Saputo blue cheese manufacturing facility in Almena, Wisconsin, the spokesperson said.
Patterson did not show up for his third day of work, Vassiadis said, and so the company put an end to the assignment.
According to Vassiadis, there are no disciplinary notes associated with his two-day employment beyond the fact that he was a "no show."
4:53 p.m. ET, January 14, 2019
Judge rules suspect may not contact Jayme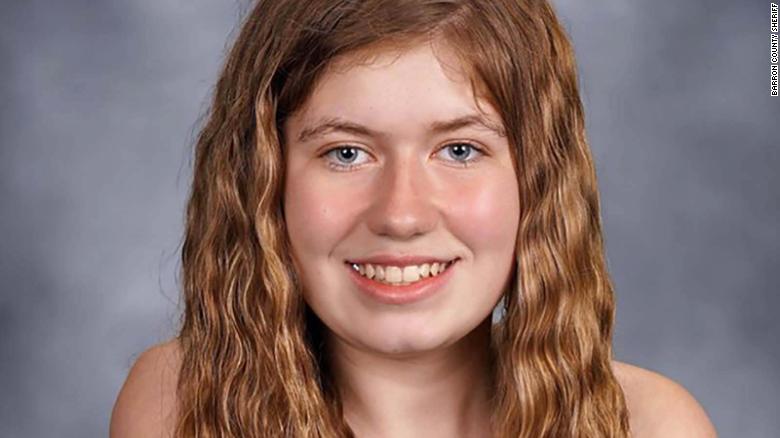 The judge in the Jayme Closs kidnapping case ruled that suspect Jake Thomas Patterson may not have contact with his alleged victim.
"No contact means no contact in person, by telephone, in writing, by electronic means or causing someone other than your lawyers to have that contact," the judge said.
7:30 p.m. ET, January 14, 2019
Jake Thomas Patterson's bail set at $5 million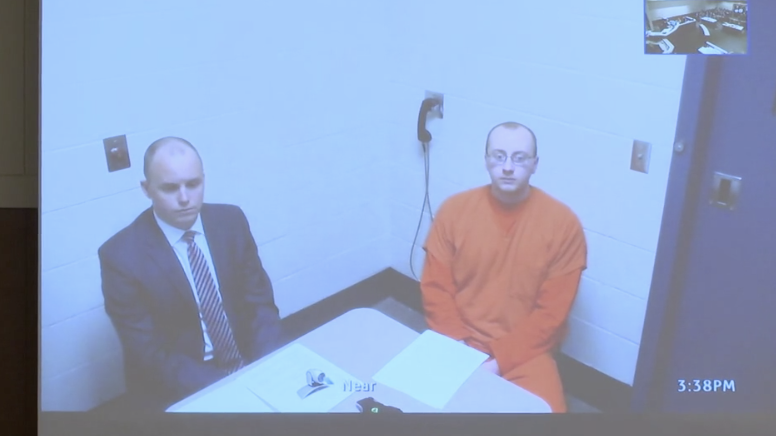 Jake Thomas Patterson was ordered to be held on $5 million bail Monday afternoon in connection with the killing of James and Denise Closs and the kidnapping of their daughter, 13-year-old Jayme Closs.
The state argued that Patterson was a "flight risk, a danger to the public."
Patterson, who was outfitted in an orange prison outfit, appeared in court via video teleconference today and kept his hands folded in his lap at the beginning of the arraignment. When all counts were read against him, Patterson looked straight ahead, at one point looking down and putting his hand to his mouth and at times pursing his lips and slowly opening his mouth.
Patterson was arraigned on four charges: one count of kidnapping, two counts of 1st degree intentional homicide and one count of armed burglary. 
Judge James C. Babler ordered a DNA sample be collected from Patterson due to the nature of the charges.
"Mr. Patterson has no ties to Barron County. The allegations are that he worked at the Saputo cheese factory for two days. The only reason other than that was to kidnap Jayme," the prosecutor said.
He is due to return to court on Feb. 6.
4:33 p.m. ET, January 14, 2019
He stole license plates and shaved his head so no one would find him, complaint says
In his confession to police, Jake Thomas Patterson explained how he took a number of steps to carry out his plan and conceal his identity.
For one, he stole a pair of license plates and put them onto his vehicle because he did not want his own plates to be spotted. He also disconnected the vehicle's dome light so that he would not be visible when he opened the door, according to the criminal complaint.
In addition, Patterson wiped down the shotgun wearing gloves so there would be no fingerprints on them. He shaved his face and his head hair prior to the kidnapping so that he would not leave any DNA evidence at the scene, the complaint states.
He thought he had gotten away with it, too, he told police — until he arrived home on Thursday to see that Jayme was not under his bed, and that her footprints were outside. He got into his car and drove around looking for her, and when he returned home he was met by police.
"The defendant stated it was at that point that he knew he was caught," the complaint says.
Jayme, who was reported missing October 15, was discovered Thursday afternoon by a vacationer walking her dog in Gordon, Wisconsin, authorities said.
4:13 p.m. ET, January 14, 2019
He confessed to killing Jayme Closs' parents, complaint says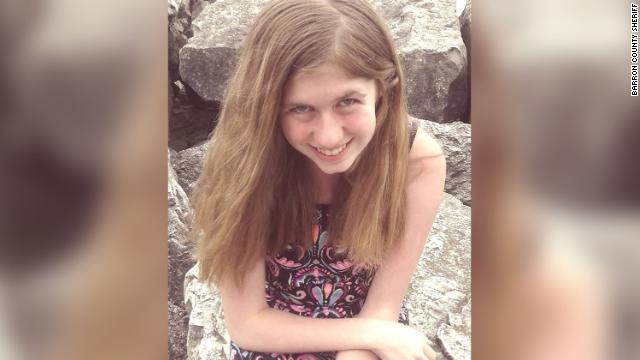 Jake Thomas Patterson confessed to killing James and Denise Closs and kidnapping Jayme Closs, according to a criminal complaint released Monday by the Barron County District Attorney.
The complaint said that Patterson, 21, first spotted Jayme while on the way home from work when he was stopped behind a school bus and watched Jayme get on the bus.
Patterson told police he had no idea who Jayme was, but "the defendant states, when he saw (Jayme) he knew that was the girl he was going to take."
The startling criminal complaint comes on the same day that Patterson will make his first court appearance in Barron County to face charges of intentional homicide, kidnapping and armed burglary.
3:59 p.m. ET, January 14, 2019
Man accused of kidnapping Jayme Closs will appear in court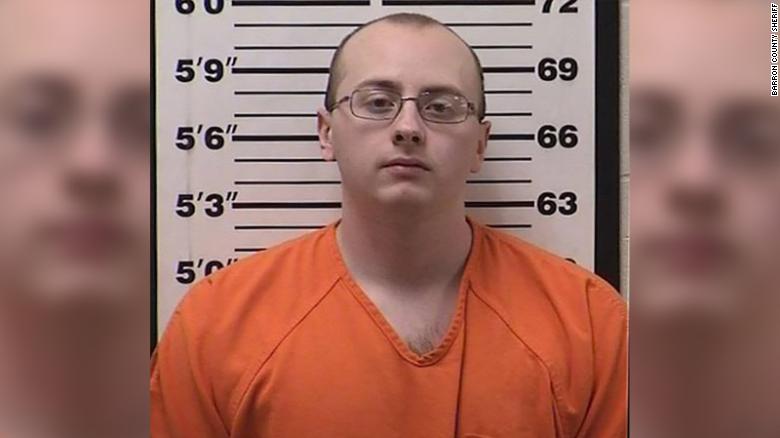 Jake Thomas Patterson is scheduled to appear in court today where he is expected to be formally charged with two counts of first-degree intentional homicide and one count of kidnapping.
Investigators believe 13-year-old Jayme Closs was at the home when her parents were killed, and that Patterson abducted her from there, according to Barron County Sheriff Chris Fitzgerald.
Patterson had been keeping Jayme against her will at his home, 70 miles to the north of Barron, outside the rural community of Gordon, Fitzgerald said.