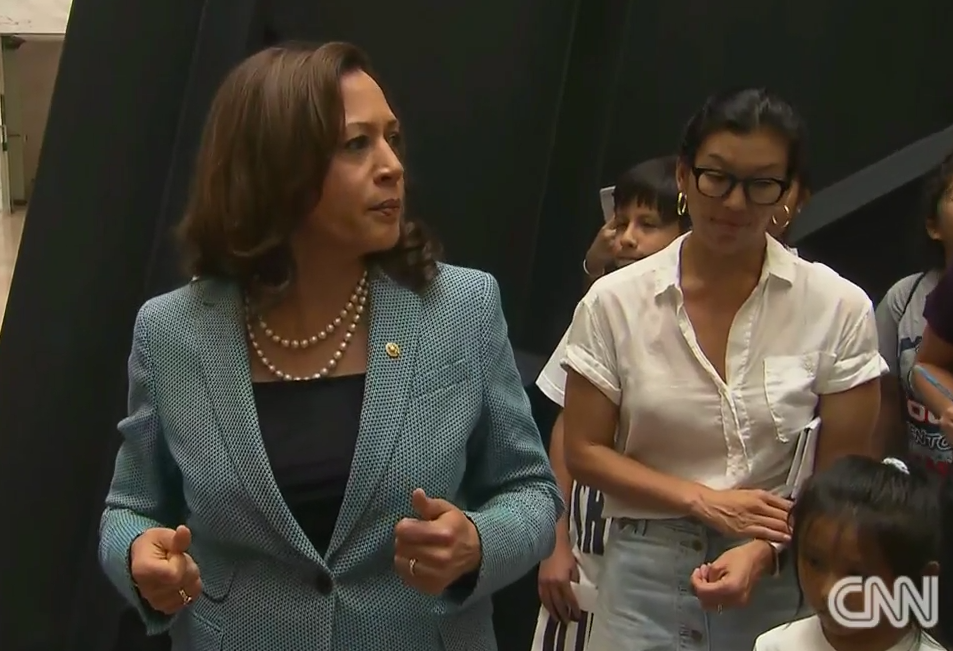 Sen. Kamala Harris, a Democrat from California, just addressed demonstrators gathered at the US Capitol to protest the Trump administration's immigration policy that led to family separations.
She said many families that cross the border into the US are simply looking for a better life.
"We have always stood for the promise that we will be someone, we will be that country that will embrace you and protect you when you flee harm," she said. "So let's fight for the best of who we are and for the ideals of our county."
"Their children are our children," she added. "And we're going to do everything we can to make sure these families are reunified."
Watch more: