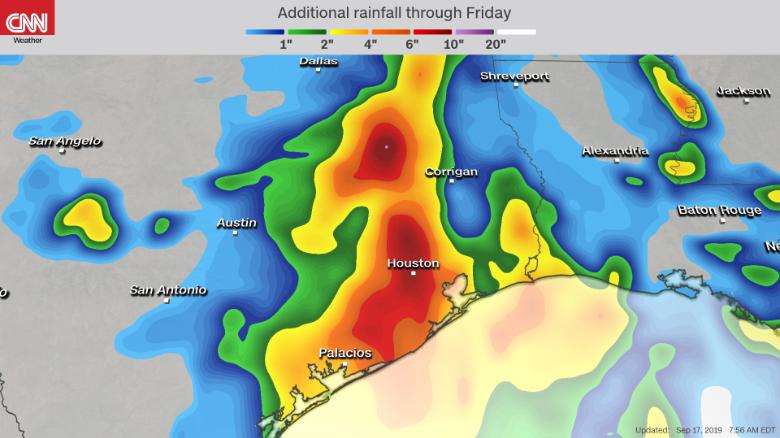 Tropical Depression Imelda dumped heavy rain over southeastern Texas on Wednesday.
The storm formed over the Gulf of Mexico on Tuesday afternoon and made landfall near Freeport, the National Hurricane Center said. It is expected to keep doing so for a couple of days as it moves inland.
Here's what we know about the storm:
Heavy rain: The storm could shower the Houston area with the most rainfall from a single storm since Hurricane Harvey.
Possible flooding: A flash flood watch covering more than 7 million people, including Houston and Galveston, is in effect and is likely to be extended through Thursday.
Activities canceled: Several schools and universities in the Houston and Galveston area announced they will cancel activities Wednesday. Among them were the Galveston Independent School District, Houston Independent School District and Texas A&M University at Galveston.
Another storm brewing: Tropical Depression 10 is brewing in the Atlantic Ocean and is expected to become Tropical Storm Jerry by Wednesday. The storm could become a hurricane by the end of the week as it passes near or just north of the Lesser Antilles, CNN Meteorologist Taylor Ward said.