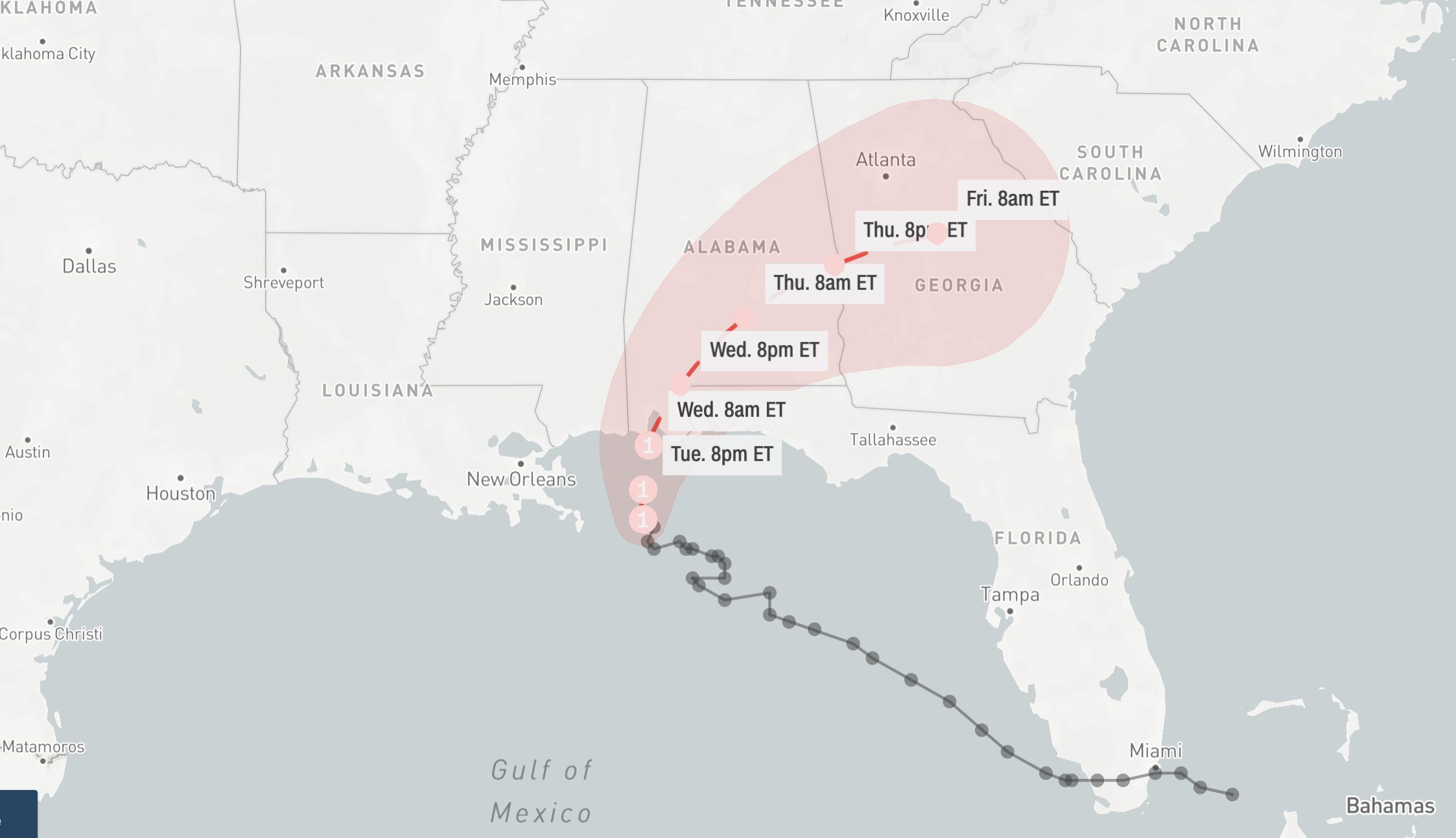 Hurricane Sally has been inching toward the US Gulf Coast today, drenching parts of Alabama, Mississippi and the Florida Panhandle in rain. But the storm has yet to make official landfall.
Sally may not move over land until early Wednesday.
Later tomorrow, Sally is expected to travel northeastward through Alabama. It could then travel through Georgia on Thursday.