Florence pummels the Carolinas
5:12 p.m. ET, September 13, 2018
Hurricane Florence slows down to 5 mph in latest advisory
Hurricane Florence has sustained winds of 100 mph and is moving at a slowed-down pace of 5 mph, according to the latest forecast advisory from the National Hurricane Center.
"Florence has continued to slow down, and radar fixes over the past couple hours suggest that Florence has possibly stalled due to a re-organization of the eye/eyewall," the NHC said in its forecast discussion.
The storm is located about 100 miles east-southeast of Wilmington, North Carolina, and Florence's center is expected to approach the Carolina coasts tonight and move near or over the coasts on Friday.
The center will release its next forecast at 8 p.m. ET. You can also follow Hurricane Florence's path with CNN's storm tracker.
4:32 p.m. ET, September 13, 2018
South Carolina governor says prison in evacuation zone will not be evacuated
South Carolina Governor Henry McMaster said that a prison buildings in the evacuation zone for Hurricane Florence will not be evacuated.
Here's why: McMaster said it is on the edge of the zone, and it has "sturdy buildings."
He added: "We are as prepared as anyone in the country and probably more so,"
4:16 p.m. ET, September 13, 2018
More than 16,000 already without power in North Carolina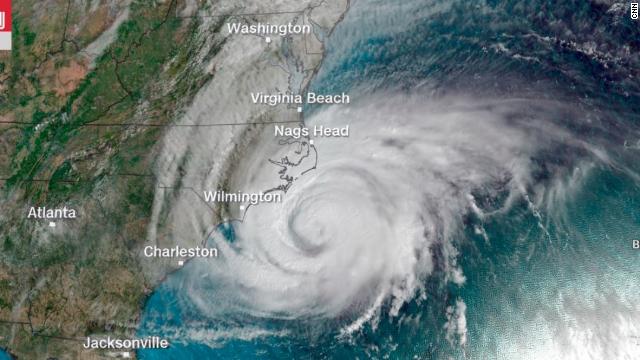 So far, 16,711 customers across North Carolina are without power, according to North Carolina Emergency Management.
The counties experiencing the most outages are:
4:04 p.m. ET, September 13, 2018
Flooding begins in Norfolk, Virginia
Hurricane Florence is expected to make landfall in the Carolinas, but its effects are already being felt in Norfolk, Virginia.
Joshua Hillman took several photos of lightly flooded streets in Norfolk's Colonial Place area on Thursday. It hasn't even begun to rain yet there, he wrote on Instagram.
"Just taking a walk thru Colonial Place before the storm," he wrote.
Take a look at his photos: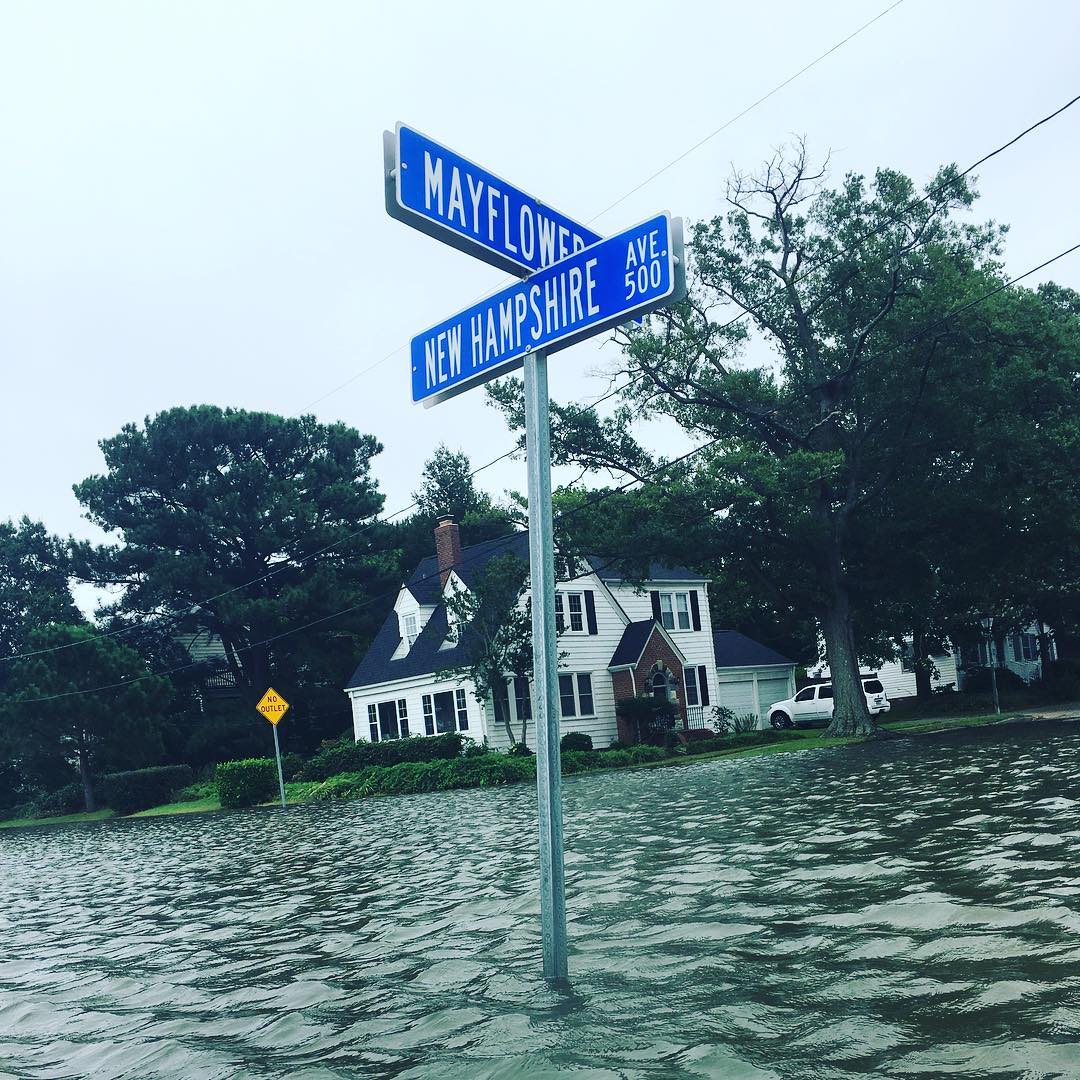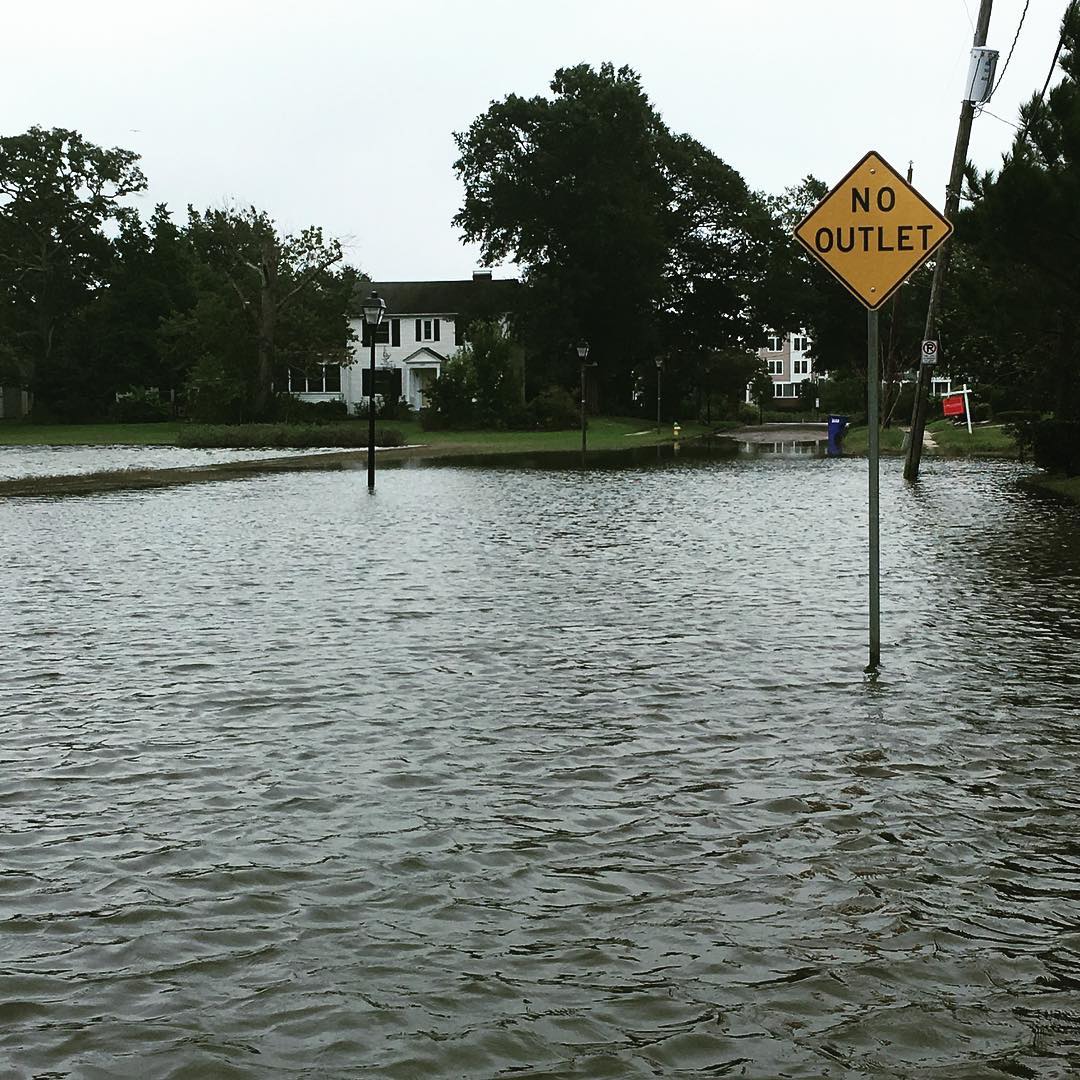 3:53 p.m. ET, September 13, 2018
Hundreds of search and rescue personnel are ready to respond in South Carolina
More than 700 search and rescue personnel are ready to respond in South Carolina, officials said in a presser.
They are ready to respond as soon as winds die down and it is safe to do so.
Residents can remain fire safe during storm by avoiding candles and open flames for light, the state's fire marshal said in a presser.
Other tips he added are:
Generators should only be operated in outdoors well-ventilated area.
Carbon monoxide detectors should be in all homes.
Make sure appliances operating off generator do not overload the capacity.
Make sure extension cords do not sit in water. 
Avoid cooking related hazards by turning off your stove during a power loss.
Never use portable or fuel burning appliances inside home.
Never use charcoal grills inside home.
3:36 p.m. ET, September 13, 2018
22,000 patients evacuated from South Carolina hospitals 
Over 22,000 patients have been evacuated from hospitals, David Wilson, Acting Director of the South Carolina Department of Health and Environmental Control, said.
Shelters are at 12% their total capacity in the state. Residents should bring blankets, pillows, comfort items, medicine, identification, and any special food items. Service animals allowed in shelters. Four pet friendly shelters are open.
3:29 p.m. ET, September 13, 2018
She's staying behind with her terminally-ill son
Cheryl Browning, whose son has terminal cancer, and her family are staying behind in Richlands, North Carolina, because she couldn't find anywhere else to go, she told CNN.
She said many hotels would not accept her family's pets: Three dogs and three parrots. 
"Either no rooms are available or we are denied because the breed or size of dogs," Browning told CNN. "Many that will accept them only allow one per room and since we have 3 dogs and 3 parrots they're requesting us to purchase 2-6 rooms."
She said she found just one hotel that would take them: And each room cost about $1700.
"Since my husband retired and my health declined, we have his retirement as an income. He is the only caregiver to me and my son," she said. "So, since we can find anything within our means and staying nearby, we've opted to stay."
 She said the family will stay put "until the weather calms down a bit."
"We may leave once the rain slows a bit IF there are roads and not pools. I'm not going to lie, I'm scared but I think it'll be OK," she told CNN.
This is what it looks like outside her family's home right now: