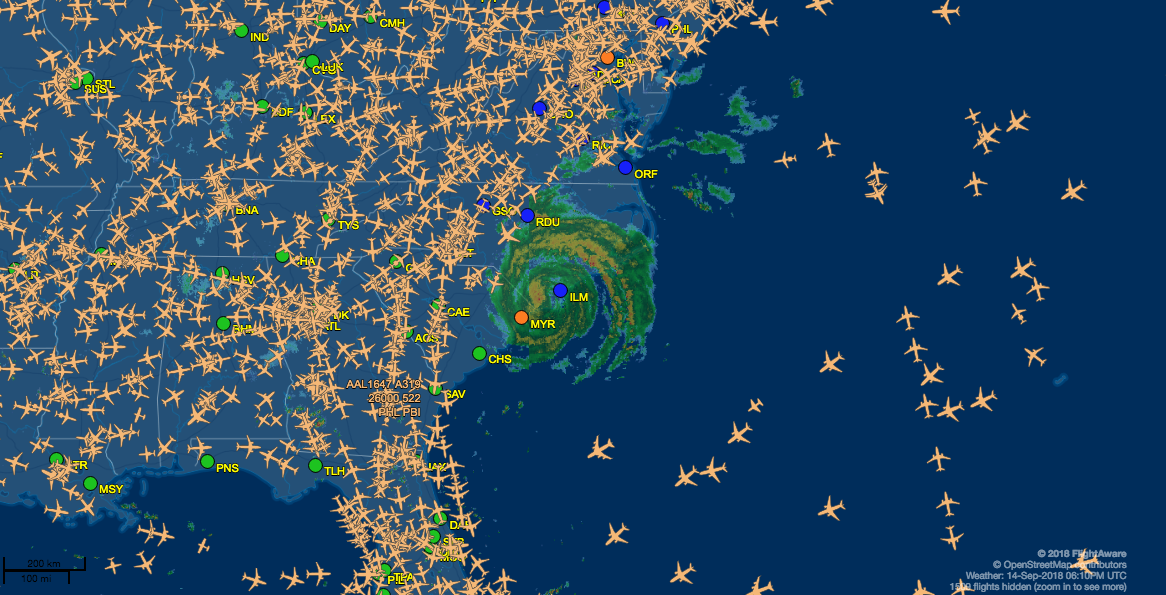 FlightAware's live map shows plenty of flights over the US's East Coast — and they're all avoiding Hurricane Florence.
American Airlines announced it canceled 340 flights on Friday. Another 210 flights are canceled on Saturday, and 100 are canceled Sunday.
Yesterday, Delta announced it canceled 150 Friday flights ahead of Hurricane Florence.