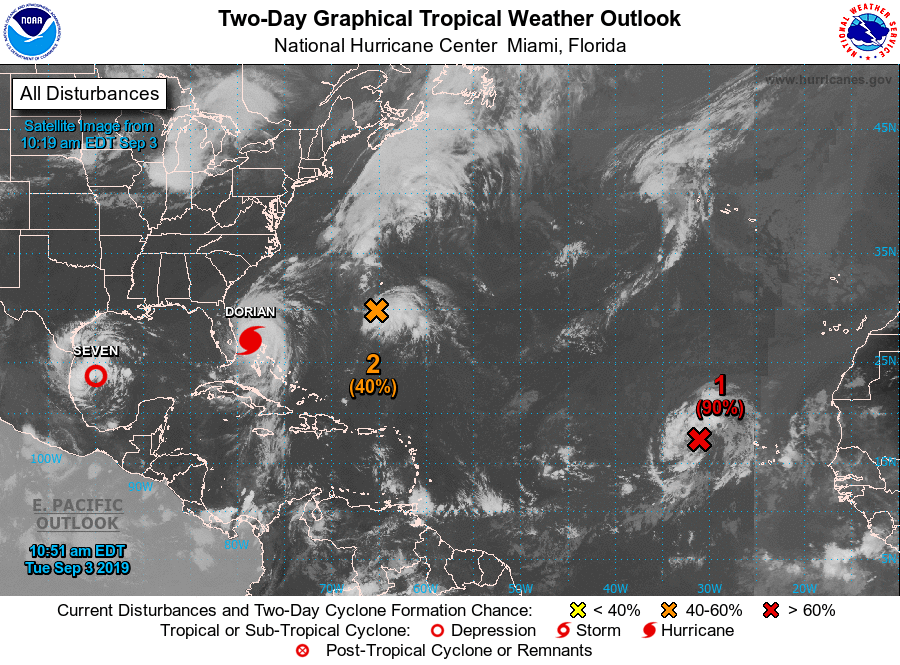 Dorian isn't the only disturbance forecasters are watching.
As the Category 2 hurricane inches toward the US, there are three other disturbances — one tropical depression and two possible, yet-to-form cyclones — brewing in the Gulf of Mexico and the Atlantic Ocean.
Tropical Depression Seven is in the Gulf of Mexico. The National Hurricane Center forecasts it to turn into tropical storm tomorrow. Storms that make it to tropical storm strength game names: This one will be Fernand. (Tropical Storm Erin already fizzled out.)
There's a 90% chance of a cyclone forming in the Atlantic Ocean, close to the coast of Africa, within the next 48 hours.
Additionally, there's a 40% chance of another cyclone forming south of Bermuda in the next two days.