Hurricane Dorian threatens the US
7:10 p.m. ET, September 1, 2019
4,500 members of the National Guard activated in Florida ahead of Dorian
About 4,500 members of the National Guard have been activated to respond to Hurricane Dorian, Florida Gov. Ron DeSantis said.
DeSantis added that the hurricane is "way to close for comfort."
7:06 p.m. ET, September 1, 2019
Mandatory evacuations for South Carolina will go into effect tomorrow
Mandatory evacuations orders will go into effect starting Monday at noon for several South Carolina counties, Gov. Henry McMaster announced in a news conference.
Here are the counties that will in the order:
Jasper County Zone A
All of Beaufort County
Colleton County Zone A & B
All of Charleston County
Berkeley County Zones B & G
Dorchester County Zone D
Georgetown County Zone A
Horry County Zone A 
Residents can use this map to determine their zone.
McMaster added that schools and government offices will be closed until further notice starting Tuesday morning in Jasper, Beaufort, Colleton, Charleston, Berkeley, Dorchester, Georgetown and Horry Counties.
7:05 p.m. ET, September 1, 2019
Water is being disconnected in Grand Bahama
The Grand Bahama Utility Company began disconnecting water service throughout the island of Grand Bahama at 7 p.m. ET in preparation for Hurricane Dorian, according to a notice from the company.
The company called on residents to finalize their water storage arrangements by that time.
6:29 p.m. ET, September 1, 2019
Martin County sheriff: "We are within 20 miles of an apocalyptic hurricane"
Martin County has 784 people staying in its four shelters, according to Sheriff William Snyder. As part of the county's preparations for Hurricane Dorian, 20 additional sheriff's deputies have been dispatched to help with the mandatory evacuation order.
"We are within 20 miles of an apocalyptic hurricane coming ashore on the Treasure Coast," Snyder said. "If it does what the models are predicting, we will be okay. If you're being told to evacuate and you don't evacuate, you're taking the chance of a life time."
Martin County Director of Emergency Management Michelle Jones said Uber is offering free roundtrip rides to shelters for up to $20.
Comcast is opening free WiFi to everyone in the state of Florida. Verizon is providing unlimited calling, data, and texting for customers. AT&T is waiving data overage charges for affected Florida residents.  
6:26 p.m. ET, September 1, 2019
American Airlines adds 8 airports to travel alert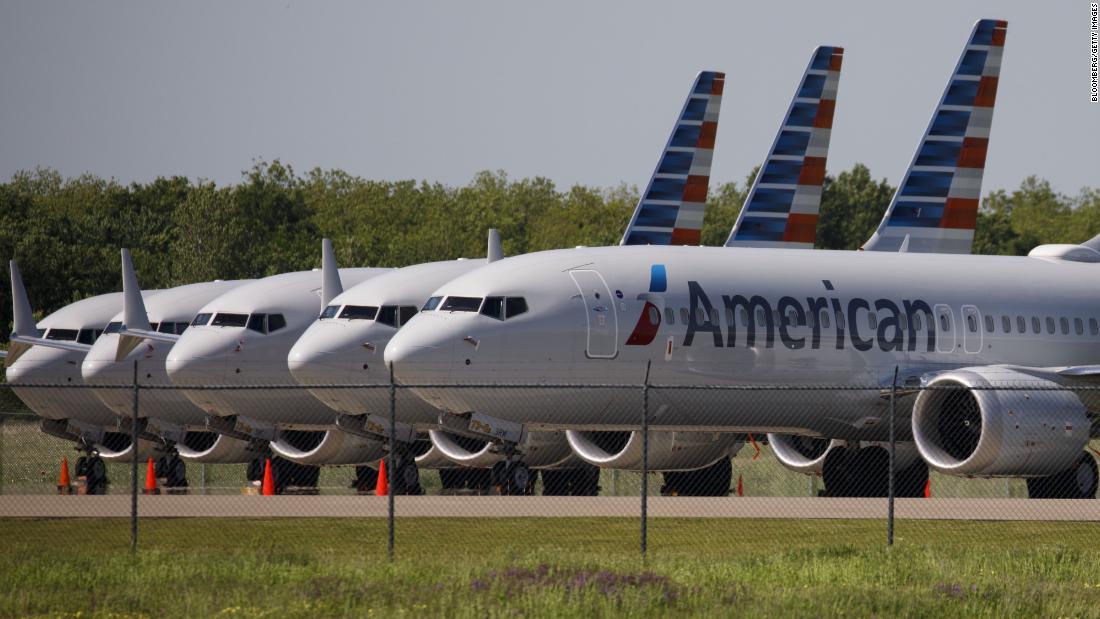 American Airlines has added eight airports in Georgia, North Carolina and South Carolina to its travel alert, which includes capped fares and waived baggage fees.
Airport operations have also been suspended at two airports in the Bahamas and three airports in Florida, American Airlines said in a news release. The travel alert currently includes 20 airports. If a customer chooses not to fly to/from an airport covered by the current waiver, American Airlines will waive change fees for future travel.
The new airports added to the alert are:
Charleston, South Carolina (CHS)
Greenville, North Carolina (PGV)
Hilton Head, South Carolina (HHH)
Jacksonville, North Carolina (OAJ)
Myrtle Beach, South Carolina (MYR)
New Bern, North Carolina (EWN)
Savannah, Georgia (SAV)
Wilmington, North Carolina (ILM)
The current travel alert allows customers to rebook without change fees. Customers can reschedule their travel on aa.com by retrieving their reservation, or by contacting American reservations at 800-433-7300 in the US or Canada.
FARES
While there are limited seats remaining before the storm hits, American Airlines has capped fares at a maximum of $499 each way for main cabin seats, and $699 for premium cabins, on direct, single leg flights from all cities covered under the travel alert in Florida, Georgia, North Carolina and South Carolina.
These fares will apply for flights out of locations in Florida through September 4 and the eight Georgia, North Carolina and South Carolina locations through September 6.
BAGS AND PETS
American is waiving fees for two checked bags and in-cabin pets for flights to/from all cities covered under the travel alert in Florida, Georgia, North Carolina and South Carolina.
For cities covered under the travel alert, these fees are waived through September 4 for flights out of Florida locations and September 6 out of the eight Georgia, North Carolina and South Carolina locations.
In order to accommodate as many bags as possible on aircraft, American Airlines will accept up to two free checked bags per traveler.
REFUNDS
If an American flight has been canceled or excessively delayed, customers may cancel their itinerary and request a refund by visiting its website. Customers who booked through a travel agent should contact their agency directly.
6:07 p.m. ET, September 1, 2019
Broward County schools will close Tuesday
Schools in Broward County, Florida will be closed on Tuesday, Mayor Mark Bogen said Sunday.
The county remains under a tropical storm watch. Officials are also asking residents to conserve fuel at this time.
Here are more updates the mayor gave the community at a press conference this afternoon:
The court house will be closed on Tuesday.
No bus service for Monday; to be determined if they will be back on Tuesday. 
Government buildings, including libraries and parks, will be closed on Tuesday. 
As of 2 p.m. ET today, the county has four special needs shelters open.
6:57 p.m. ET, September 1, 2019
Jacksonville to order mandatory evacuations starting Monday
A local state of emergency will go into effect at midnight in the city of Jacksonville.
Mandatory evacuations for zones A and B in the city will take effect at 8 a.m. Monday.
All city and government offices and Duval County schools will be closed Tuesday and Wednesday. Neptune, Jacksonville and Atlantic Beach will be closed starting tonight. St. Johns River water taxi has suspended service starting on Sunday.
City bridges will close when winds reach 40 mph. Shelters will open Monday at 10 a.m.
In Jacksonville Beach, Florida, the mayor is expecting a curfew. The sale of alcohol will be suspended in a few hours pending an announcement.
5:35 p.m. ET, September 1, 2019
Florida's St. Lucie County has roughly 210 people in shelters
St. Lucie County has about 210 people in shelters, Howard Tipton, St. Lucie County administrator, said Sunday afternoon.
"In the special needs shelter we have about 40 to 45 people," Tipton said in a Facebook Live press conference. 
Local government agencies will remain closed through Thursday, Tipton said. The Emergency Operation Center is currently at level 2, and will go to level 1 — the highest level of activation — tomorrow at 8 a.m. ET. 
5:27 p.m. ET, September 1, 2019
Florida school districts announce closures ahead of hurricane landfall
School closures around Florida continue as Hurricane Dorian approaches the US.
Miami-Dade Schools will close Tuesday, according to a press conference officials held Sunday. 
Both Duval County Public Schools and St. Johns County Public Schools will close Tuesday and Wednesday, according to websites for both districts.
Brevard Public Schools will be closed through Wednesday, according to a tweet the district sent Sunday afternoon.