5 dead as Hurricane Dorian slams into the Bahamas
4:36 p.m. ET, September 2, 2019
Curfew in place for evacuated areas of Flagler County
Flagler County, Florida, has issued a curfew for evacuation zones A, B and F – starting at 7 p.m. Tuesday until further notice, according to a release from Flagler County Emergency Services.
4:37 p.m. ET, September 2, 2019
Photos allegedly show price gouging in Florida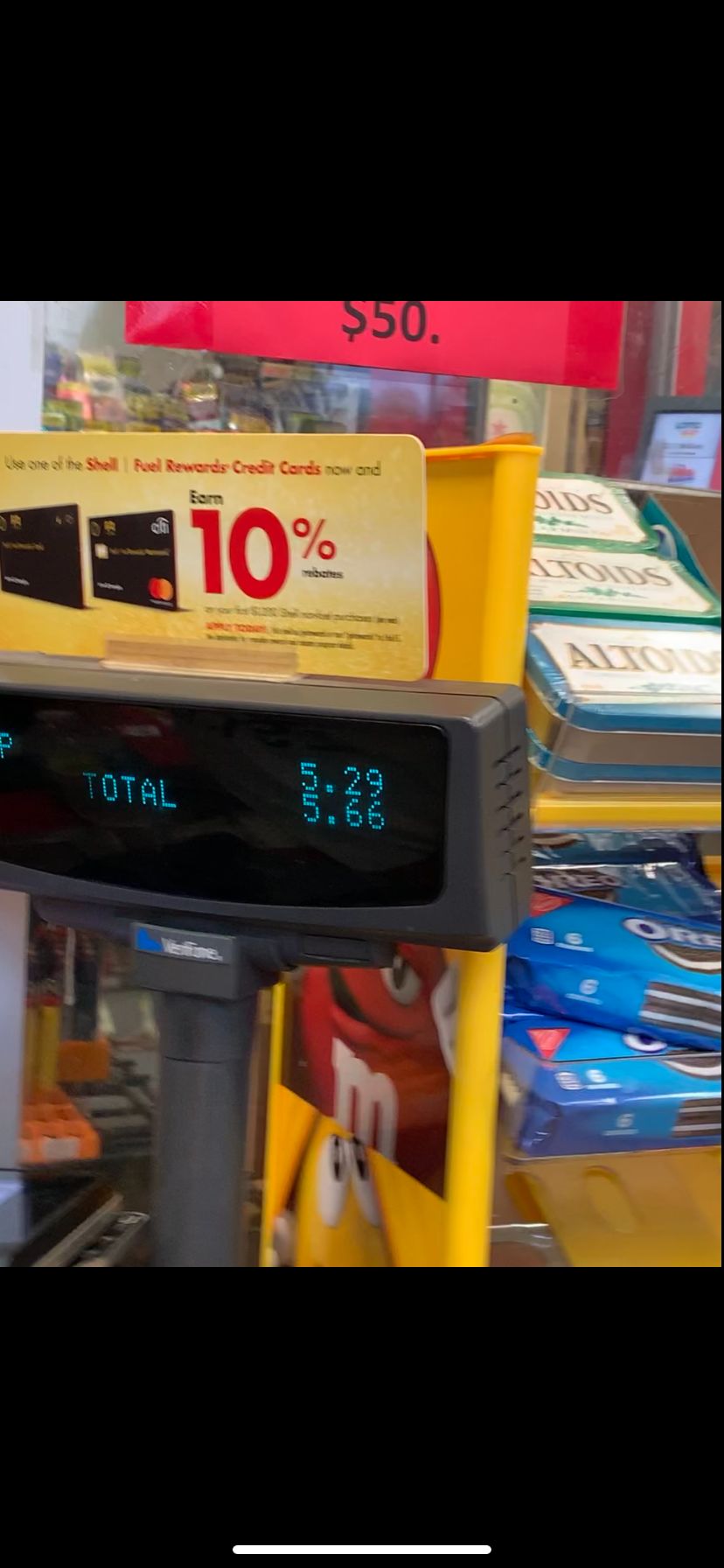 Florida's Attorney General has released new photos that allegedly show price gouging occurring while the state braces for Hurricane Dorian.
A Shell gas station was allegedly selling a 24-count case of water for $9 while the original price was $3.98, according to a copy of the complaint provided to CNN by the attorney general's office.
In West Palm Beach, gas was allegedly sold for $4.09, while it was just $2.79 a week ago.
According to the attorney general's office, of the 2,100 alleged price gouging allegations, roughly 600 were submitted via a new app called "No Scam." The attorney general's field team has visited about 145 businesses to investigate price gouging allegations.
5:28 p.m. ET, September 2, 2019
Updated list of mandatory evacuations in Florida, Georgia, North Carolina and South Carolina
The list of counties under mandatory evacuation orders continues to grow as Hurricane Dorian approaches the US. The Category 4 storm is expected to get very close to Florida this evening.
Here's a breakdown of all the counties in the Southeast US under evacuation orders:
Georgia
Bryan
Camden
Chatham
Glynn
Liberty
McIntosh
South Carolina
Colleton County Evacuation Zones A, B
Beaufort County Evacuation Zone A
Jasper County Evacuation Zone A
Charleston County Evacuation Zones A, B, C
Dorchester County Evacuation Zone D
Berkeley County Evacuation Zones B, G
Horry County Evacuation Zone A
Georgetown County Evacuation Zone A
Florida
The following counties have issued mandatory evacuation orders for coastal areas:
Brevard County 
Duval County
Flagler County
Indian River County
Martin County
Nassau County
Palm Beach County
Putnam County
St. Johns County
St. Lucie County
Volusia County
The following counties have issued voluntary/phased evacuation orders for coastal areas:
Glades County
Hendry County
Highlands County
Okeechobee County
Osceola County
 North Carolina
None at this time, but Gov. Roy Cooper said some counties could announce today
4:16 p.m. ET, September 2, 2019
FEMA officials say they're adjusting as Dorian track shifts
The changing track of Hurricane Dorian has caused federal officials to continually reassess where to stage supplies and personnel, according to David Bibo, FEMA's deputy associate administrator for Response and Recovery.  
Bibo told reporters on a conference call Monday that FEMA has "been making sure that as the forecast track adapts, as the cone shifts, that we have our resources positioned such that they're not in harm's way of the storm but that they can quickly get to where they may be needed."   
That means the agency is now staging "a significant amount of resources" from Florida up to North Carolina, and is "continuously evaluating our posture." 
A FEMA briefing map from this morning showed incident support bases, staging locations, and other centers located along the coast from Miami northwards.  
Last week the agency said it had recalled personnel sent to Puerto Rico for an expected Dorian landfall there. Some of those personnel were sent directly to Florida, and personnel and supplies were staged on both the southern and northern ends of the state. 
3:52 p.m. ET, September 2, 2019
"Life-threatening situation" reported on Grand Bahama Island
As Hurricane Dorian continues its slow trek toward the US, an Air Force Reserve Hurricane Hunter is currently flying through the the storm, which is battering the Bahamas right now.
The mission is intended to provide new information on Dorian for the 5 p.m. ET advisory from the National Hurricane Center.
"This is a life-threatening situation. Residents on Grand Bahama Island should not leave their shelter when the eye passes over, as winds will rapidly increase on the other side of the eye. Residents in the Abacos should continue to stay in their shelter until conditions subside later today," NHC said in its 3 p.m. ET advisory.
3:55 p.m. ET, September 2, 2019
New Orleans is sending help to support Hurricane Dorian response in Florida
A total of 19 City of New Orleans public safety personnel deployed to Florida to help with response efforts for Dorian, a spokesperson for Mayor LaToya Cantrell said today.
The deployment includes 14 members from the New Orleans Fire Department and five members from New Orleans Emergency Medical Services. The team is also joined by 10 members of the St. Tammany Parish Fire Department.
Once in Florida, the New Orleans team will likely assist with swift-water rescue operations, Cantrell's spokesperson said. The team is also ready to assist other states if necessary.
The New Orleans group is part of more than 100 Louisiana public safety personnel on their way to Florida to provide help.
3:52 p.m. ET, September 2, 2019
At least 7 hospitals in Florida are fully evacuating
At least seven Florida hospitals are under full evacuation orders, and at least one other hospital is partially evacuating ahead of Hurricane Dorian, the Florida governor's office said.
One of those hospitals under order to evacuate, Baptist Medical Center Beaches in Jacksonville Beach, said all patient transfers to sister hospitals were completed by 3:20 p.m. ET.
Here's the list of current hospital evacuations in Florida:
Full Evacuation (7):
Advent Health New Smyrna (Volusia County)
Baptist Medical Center Nassau (Nassau County)
Baptist Medical Center – Beaches (Duval County)
Cape Canaveral (Brevard County)
Cleveland Clinic South (Martin County)
Port St. Lucie Hospital (St. Lucie County)
Good Samaritan Medical Center (Palm Beach County)
Steward Sebastian River Medical Center (Indian River County)
Halifax Psychiatric Center North (Volusia County)
Partial Evacuation (1):
Port St. Lucie Hospital (St. Lucie County)
3:28 p.m. ET, September 2, 2019
Florida governor spoke with President Trump this morning
Gov. Ron DeSantis spoke with President Trump this morning about the state's preparedness for Hurricane Dorian. In a 3 p.m. ET update, his office said the governor also participated in a conference call with FEMA. 
Here's the latest update on Dorian preparation from the governor's office:
85 General Needs shelters open
25 Special Needs shelters open
Charter Communications, Inc. has opened more than 32,000 Spectrum WiFi hotspots from Volusia County to Pinellas County – open to all users until further notice in Spectrum service areas across the state.
Following Governor DeSantis' authorization, a total of 2,276 Florida Guardsmen have been activated to State Active Duty for Hurricane Dorian response operations, with an additional 2,286 Guardsmen supporting in a variety of statuses, bringing the total number of responding Soldiers and Airmen to 4,562.
21 Urban Search and Rescue Task Forces in Florida are ready for engagement.
To assist local officials with evacuations and traffic safety, FHP has 10 troopers assigned to Nassau County and 14 troopers assigned to St. Johns County.
FHP is assisting the Department of Corrections with various escorts in predicted impact areas.
93 nursing homes and assisted living facilities along the east coast have been evacuated.
3:10 p.m. ET, September 2, 2019
West Palm Beach residents asked to shelter in place
Residents in the city of West Palm Beach, Florida, are being asked to shelter in place, stay off the roads and avoid sightseeing, according to a news release put out by city officials this afternoon.
Officials said there is no curfew for the city at this time.