5 dead as Hurricane Dorian slams into the Bahamas
4:23 p.m. ET, September 3, 2019
North Carolina's barrier islands are now under mandatory evacuations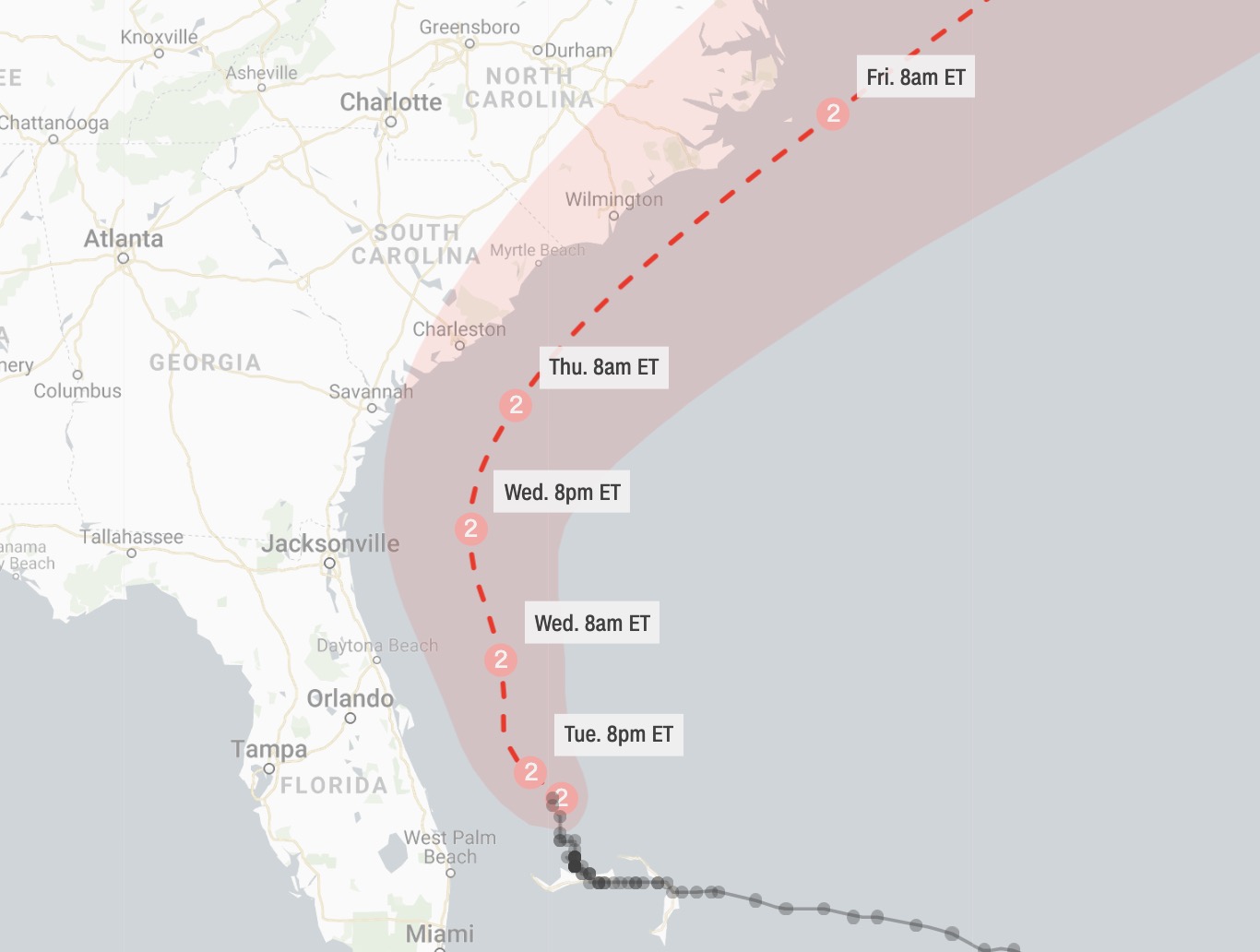 North Carolina Gov. Roy Cooper has issued a mandatory evacuation for the barrier islands beginning Wednesday.
Officials in North Carolina said the state's ports will close at 1 p.m. tomorrow ahead of Dorian.
Gov. Cooper has activated more than 300 National Guard members and the state is staging water rescue teams near the coast. 
3:42 p.m. ET, September 3, 2019
First aerial footage shows unprecedented destruction in Bahamas
Hurricane Dorian wreaked havoc on Great Abaco Island in the Bahamas. Here's the first aerial footage we've seen from the area since the storm.
4:03 p.m. ET, September 3, 2019
Florida counties lift mandatory evacuations for residents
Several Florida counties are calling off their mandatory evacuations as Dorian travels closer to the state's coast.
St. Lucie County will lift mandatory evacuations at 6 p.m. ET today.
The Emergency Operations Center is scaling back operations and some personnel is being sent home.There have been no major power outages reported in the county and the only damage reported at this point is erosion, but assessments continue.
Martin County officials have lifted the mandatory evacuation order that was put into place beginning at 1 p.m. ET Sunday.
While shelters remain open, residents are now allowed to return to their home, county officials said in a press release. 
Palm Beach County will lift the mandatory evacuation orders for Zones A and B at 4 p.m. ET today.
3:13 p.m. ET, September 3, 2019
Bahamians are carrying out rescues on their own in Freeport
CNN's Patrick Oppmann saw civilians in the Bahamas coming to the aid of fellow citizens today in Freeport, one of the hardest-hit areas of Grand Bahama island.
They used small boats and jet skis to rescue neighbors, friends and members of their community, despite the tropical-storm force winds and rains that are still pummeling the area.
These ad-hoc rescue efforts are dangerous and harrowing, Oppmann says.
Those rescued have been utterly exhausted after spending all night clinging to their roofs or being stuck in their attics.  
One man who was rescued while CNN was there says his wife drowned in front of him. He said he hoped to recover her body. 
Others said their relatives are still missing.
3:00 p.m. ET, September 3, 2019
US military efforts in response to Hurricane Dorian, by the numbers
In an off-camera briefing at the Pentagon today led by Gen. Terrence O'Shaughnessy, Commander of U.S. Northern Command, officials provided these metrics on what the Defense Department is doing, and what it is prepared to offer if requested in response to Hurricane Dorian: 
5,000 National Guard have been activated.
Defense Secretary Mark Esper has authorized for the Bahamas, if requested by them, for possible logistical, health and engineering aid for up to 14 days. This is initially pending assessments by Bahamian government of what they need.
2,700 active duty activated (many more on standby if needed).
Active duty includes 40 to 50 helicopter crews (mainly at Ft. Rucker), search and rescue at Moody.
80 high water vehicles on standby.
Hospital ship USNS Comfort is currently in the southern Caribbean and would have about a four, or five days sail if it were requested by the Bahamian government. But medical capability might also be provided by medivac to other places, or by putting land based capability ashore.
Similarly, USS Bataan is off the coast of the Carolinas with USS Oak Hill. USS New York is a further distance away. The group carries about 2,000 Marines. If warranted, they could be used by the Bahamas or aid in efforts along the east coast of the United States.
The US Coast Guard has established a Command Center at the US Navy's Atlantic Undersea Test and Evaluation Center (AUTEC) in Andros, Bahamas, to coordinate assessment overflights, medevacs, and search and rescue missions. By today, the Coast Guard should have six helicopters at AUTEC in the Bahamas to conduct missions.
2:39 p.m. ET, September 3, 2019
Burglaries and scams reported in Volusia County ahead of Dorian
Volusia County Sheriff detectives are investigating reports of two residents who were allegedly scammed out of thousands of dollars, jewelry and other property.
One elderly woman was scammed out of $20,000 when a group posing as a tree trimming business offered to help her clear her yard before the storm, sheriff Michael Chitwood said in a press conference Tuesday afternoon.
The other victim was a visually impaired person who allowed someone posing as a city worker into their home. Deputies have arrested two suspects, including a male and a juvenile female, linked to a string of burglaries at a strip mall where cash and other items were taken, Chitwood said.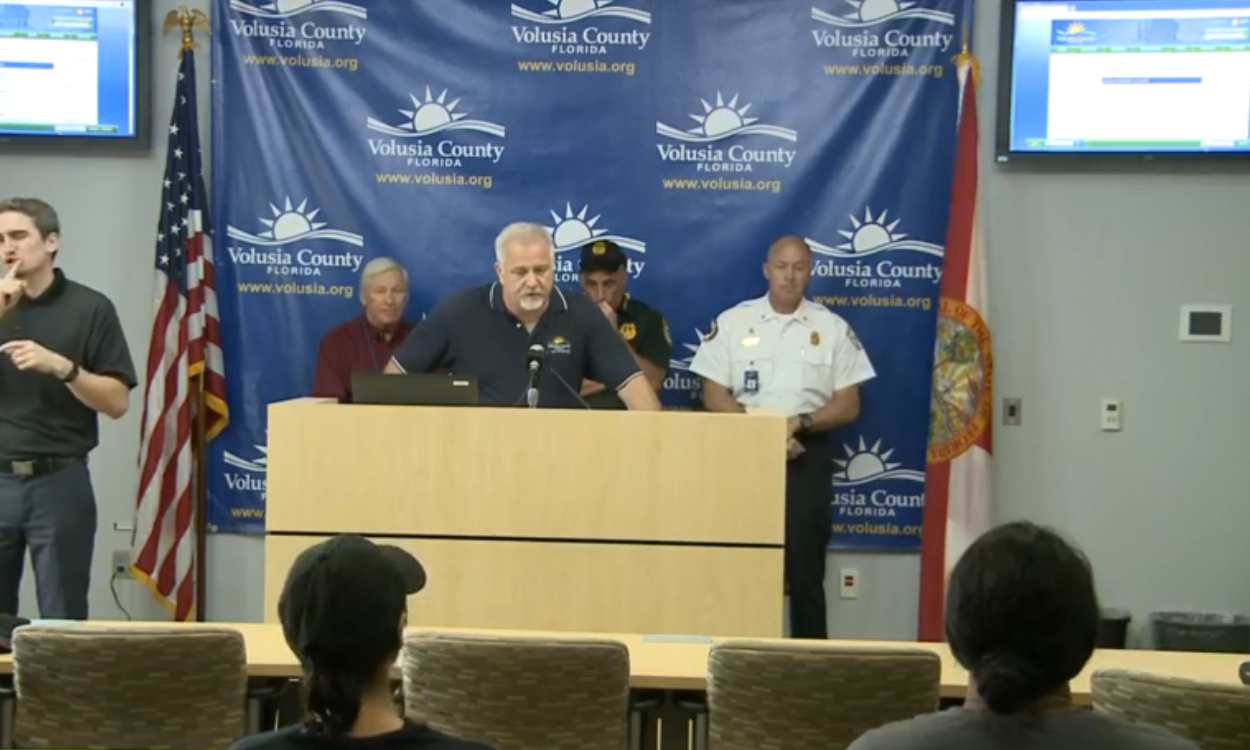 2:16 p.m. ET, September 3, 2019
Meanwhile, another storm is forming in the Gulf of Mexico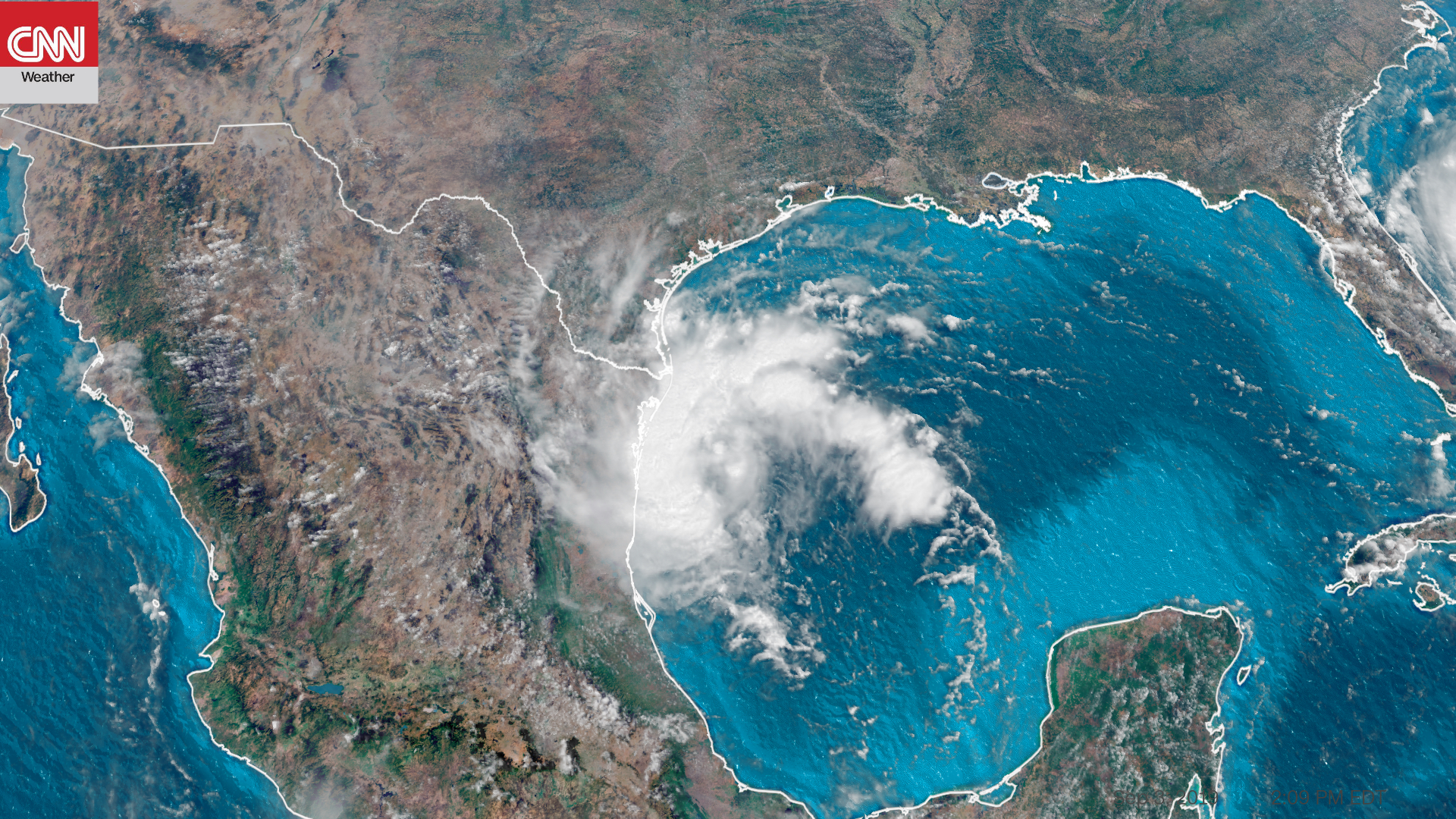 Tropical Storm Fernand has formed in the western Gulf of Mexico, according to the National Hurricane Center. This is the sixth named tropical storm of the 2019 Atlantic hurricane season.
Fernand has maximum sustained winds of 40 mph and is located 160 miles east of La Pesca, moving towards the west at 7 mph. 
The forecast calls for Fernand to make landfall along the northern Gulf coast of Mexico tomorrow evening. Tropical Storm Warnings are posted for the far northeastern coast of Mexico from Barra del Tordo to Mouth of the Rio Grande River. 
2:12 p.m. ET, September 3, 2019
Bahamas "conditions much worse than expected," CNN correspondent says
CNN's Patrick Oppmann has just returned from a trip on a boat around some of the devastated areas near Freeport on Grand Bahama.  
He reports that "conditions were much worse than expected." Patrick and the CNN team saw private citizens traveling the area on boats and sitting on jet skis. 
He says hundreds of homes are under water. 
Patrick also reported survivors are exhausted. Rescuers helping them have had to carry them as survivors have been clinging to their roofs all night.
2:05 p.m. ET, September 3, 2019
The Bahamas are now under a Tropical Storm warning as Dorian moves away from the islands
Dorian is finally moving away from Grand Bahama island after dumping around 30 inches of rain on the island over the past few days.
The government of the Bahamas has now changed the hurricane warning to a tropical storm warning for Grand Bahama and the Abacos islands in the northwestern Bahamas, according to the 2 p.m. update from the National Hurricane Center.
Dangerous winds and life-threatening storm surge are expected to continue through Tuesday evening in the Bahamas, according to the NHC.