Hurricane Dorian threatens the US after devastating the Bahamas
9:27 a.m. ET, September 5, 2019
Why Dorian's eye wall is a bigger deal than its eye
The eye of Hurricane Dorian is very large, measuring more than 57 miles in diameter. 
While the center of the storm remains about 70 miles from shore, the eyewall, the strongest and most dangerous part of the storm, is only 40 miles from the coast. 
As this storm continues to move northwestward, it will get dangerously close to the shore. It is highly likely with an eye this size that even if there is no landfall, the dangerous eyewall will thrash the coast.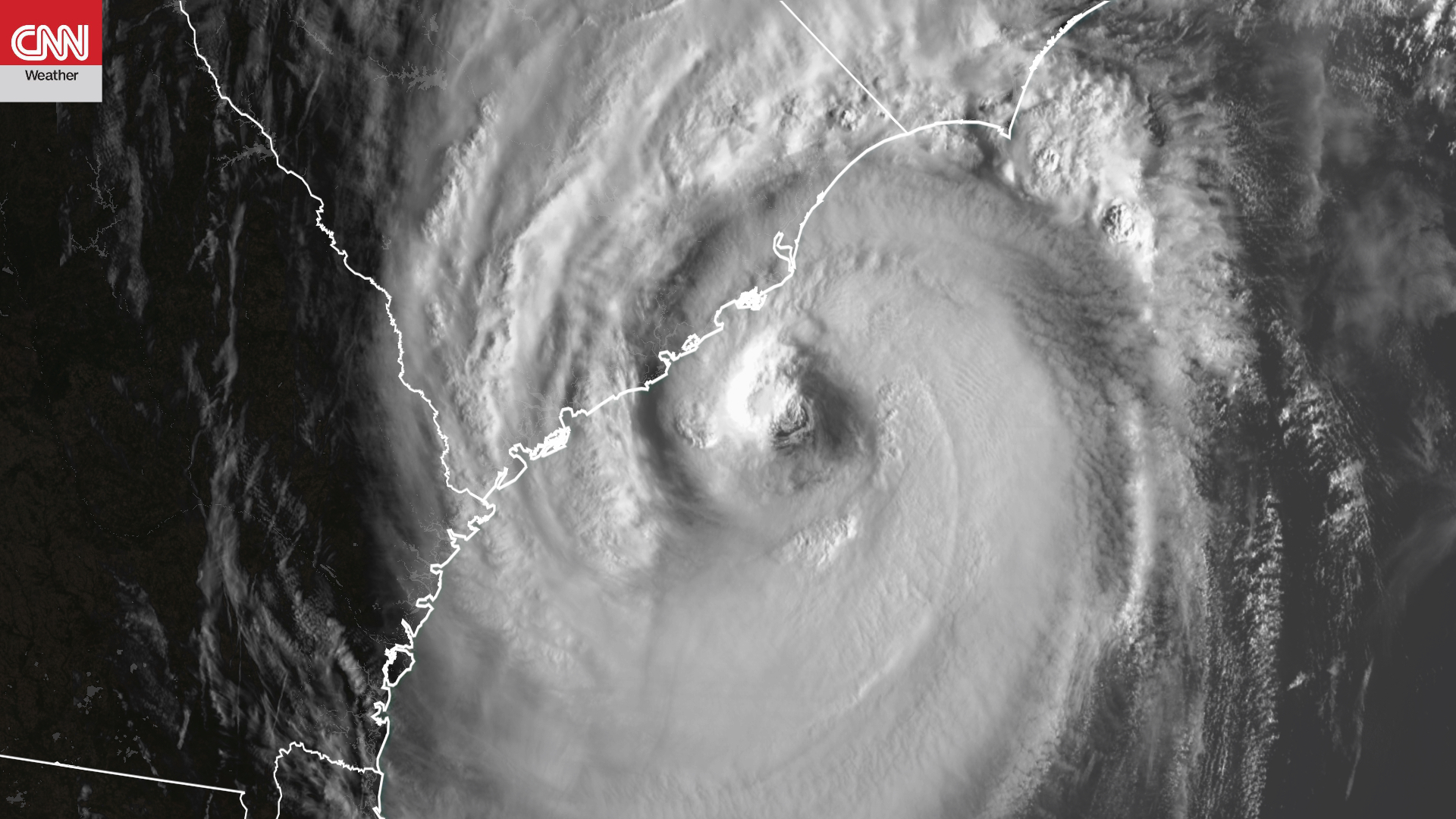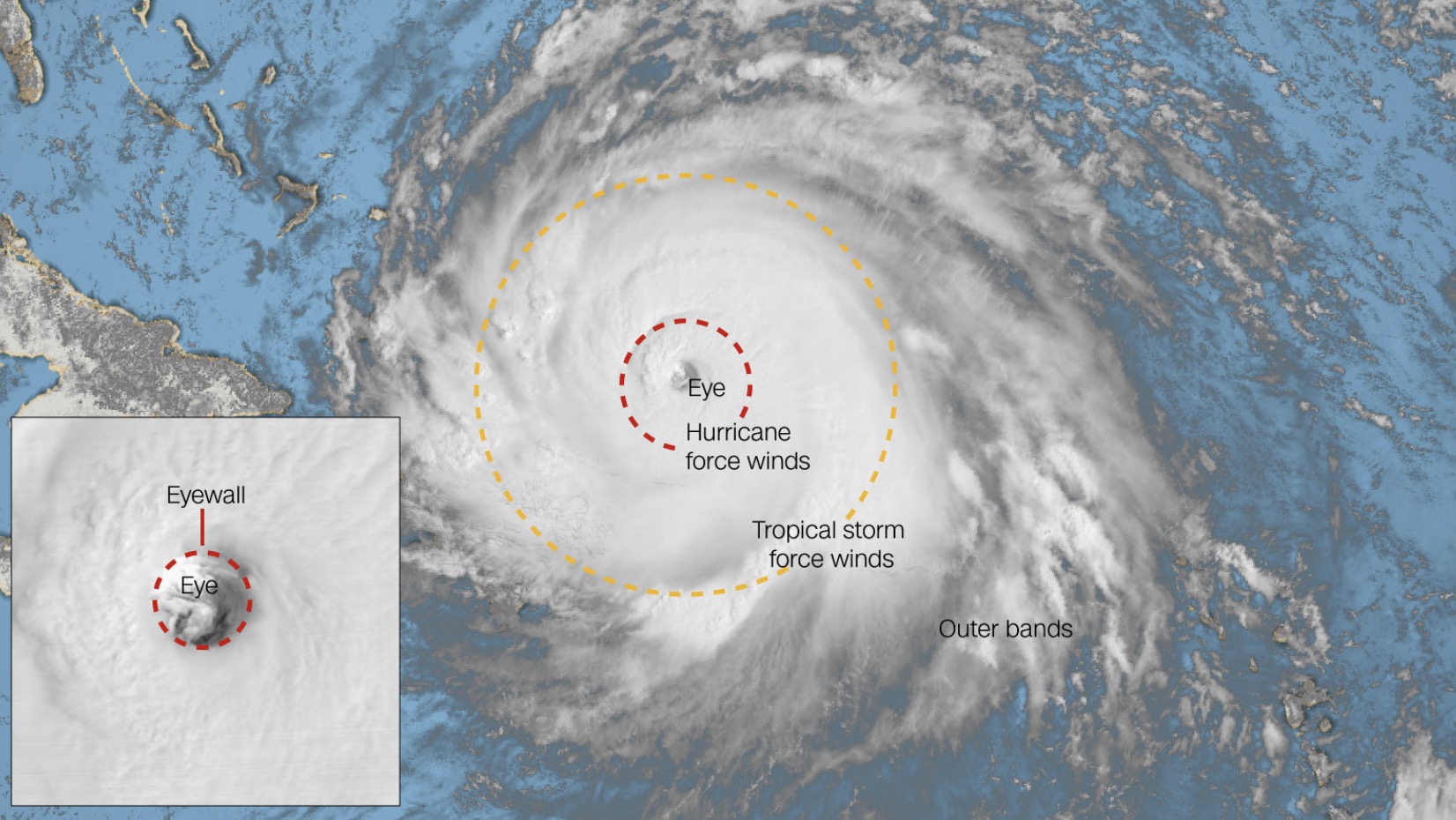 8:55 a.m. ET, September 5, 2019
Homes severely damaged in North Carolina
New images show homes with their roofs ripped off in the Farm community of Brunswick County, North Carolina.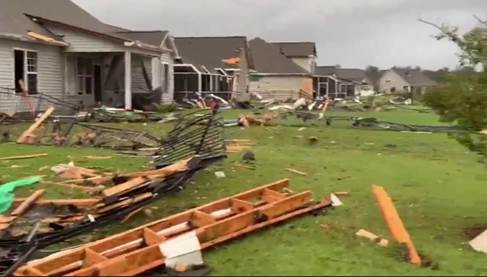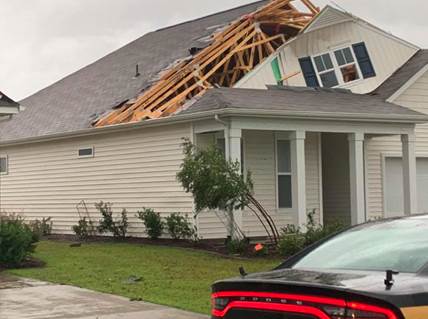 8:27 a.m. ET, September 5, 2019
Here's how quickly Charleston is flooding
Karen Moran shared two videos of flooding in downtown Charleston, at the base of Ravenel Bridge.
Moran tweeted both videos early this morning.
Check out both clips below:
8:36 a.m. ET, September 5, 2019
Tornado spotted in Wilmington, North Carolina
A tornado was seen in Wilmington near Pender County Fire Station 18 along Highway 17 this morning.
The video was tweeted by the National Weather Service Wilmington. The tornado was moving near Sidbury Road around 6:55 a.m. ET.
8:06 a.m. ET, September 5, 2019
200,000 customers without power in Georgia and South Carolina
Roughly 206,295 customers are without power in Georgia and South Carolina as of 7:30 a.m. ET, according to poweroutage.us. 
The bulk of the outages are in South Carolina with 194,113 outages reported so far. 
In Georgia, 12,182 customers are without power, according to the website.
7:54 a.m. ET, September 5, 2019
Possible tornado damage seen in North Myrtle Beach
Police and fire crews are assessing damages from a possible tornado that touched down in areas of Westport Drive and Circle Drive in North Myrtle Beach Thursday.
Damage to some structures and vehicles has been confirmed, according to North Myrtle Beach Fire Rescue. There's been no confirmed injuries as of 7:36 a.m. ET.
Emergency crews are working in the area and are dealing with power outages, pole fires, flooded roadways and debris in roadways.
North Myrtle Beach Fire Rescue is asking people to stay off the roads.
7:48 a.m. ET, September 5, 2019
CNN reaches critical airport in the Bahamas. This is what they found
CNN's Patrick Oppmann and his crew have spotted US coast guard helicopters and planes flying over the Bahamas' Grand Bahama Island early this morning in an encouraging sign for the escalation of aid efforts.
Up until now, there's been no sign of any assistance from the outside world, as it's been a near impossible feat for planes to land on the island with the Grand Bahama International Airport nearly completely destroyed by the hurricane.
Oppmann described a scene of "total devastation" at the airport this week, after the storm surge submerged the airport for two days, tearing apart some of its terminals and leaving planes scattered "like toys."
The airport has been too dangerous to enter so far, as it is littered with metal and concrete – and no one has been able to come to do a damage assessment, he reported.
He said it's been impossible to imagine a plane landing or taking off, marking a key challenge for the isolated island, where the airport is a vital link to the rest of the world.
7:56 a.m. ET, September 5, 2019
Possible tornado seen in Myrtle Beach
Wayne White was checking on some properties he manages in North Myrtle Beach Thursday morning when he tweeted a video of a possible tornado in a rain band of Hurricane Dorian.
"I own White Realty and was checking on some properties that we manage. While at a traffic light, I saw the circular motion of the clouds. I grabbed my phone and about that time the funnel dropped. It was crazy," White told CNN.
The video below contains swearing:
7:27 a.m. ET, September 5, 2019
More than 100,000 customers without power in South Carolina
Downed power lines and other storm conditions from Hurricane Dorian have left more than 128,000 customers without power on the coast of South Carolina, according to Dominion Energy South Carolina.
Crew are currently responding to address the situation. Dominion Energy tweeted at 7:20 a.m. ET.
You can report your outage at dominionenergysc.com/report or call 888-333-4465.