Hurricane Dorian threatens the US after devastating the Bahamas
11:40 a.m. ET, September 4, 2019
First storm-related fatality reported in North Carolina
Gov. Roy Cooper said an 85-year-old man in Columbus County fell from a ladder while preparing his home ahead of Hurricane Dorian.
This is the first storm-related fatality in the state of North Carolina.
11:27 a.m. ET, September 4, 2019
Miami sends first responders and donated goods to Bahamas 
A crew of 15 Miami firefighters and medics will head to the Bahamas tomorrow to assist with recovery efforts, Mayor Francis Suarez said in a joint press conference with Sen. Rick Scott.
The city of Miami has also partnered with Norwegian Cruise Line to send donated goods to Nassau, Bahamas, Suarez said.
These are the items that are most needed: Generators, food, water and basic supplies.
Suarez and organizers thanked the community, specifically Miami's "little Bahamas" neighborhood in Coconut Grove for all of the supplies already donated. Donations from the "Bahamas Strong" effort will be distributed to Grand Bahama, Freeport and Marsh, Suarez said.
11:30 a.m. ET, September 4, 2019
Hundreds of Bahamian troops sent to Abaco
Hundreds of police officers and Bahamian defense officers are in Abaco to address the devastation from Hurricane Dorian, Bahamas' National Security Minister Marvin Danes told CNN.  
The officers were sent to Abaco following the "all clear" given for the Bahamas Islands.
"We are at a very critical point right now. That point is that we are trying to bring about a system of order — to create a system where we don't have chaos. So we are at that stage and as we carry that out, we are certainly at the recovery and rescue phase as well," Danes said.
The Abacos received some of the worst destruction from Dorian. The Prime Minister told reporters after returning from an aerial tour of Great Abaco that he estimated there was damage to 60% of the homes there.
11:23 a.m. ET, September 4, 2019
Dramatic photos capture devastation in Bahamas
CNN's team on the ground in Freeport, Bahamas, captured photos showing the devastation following Hurricane Dorian's wrath. 
Some of the photos below are of fisherman Howard Armstrong who watched helplessly as his wife died in the rising flood.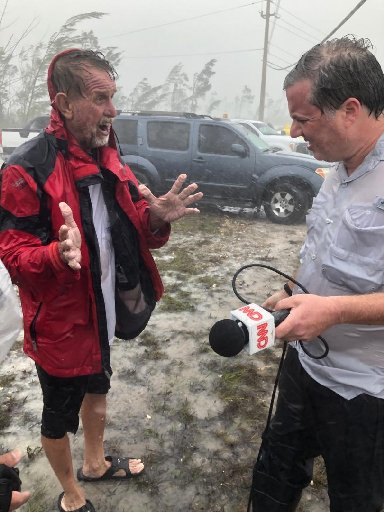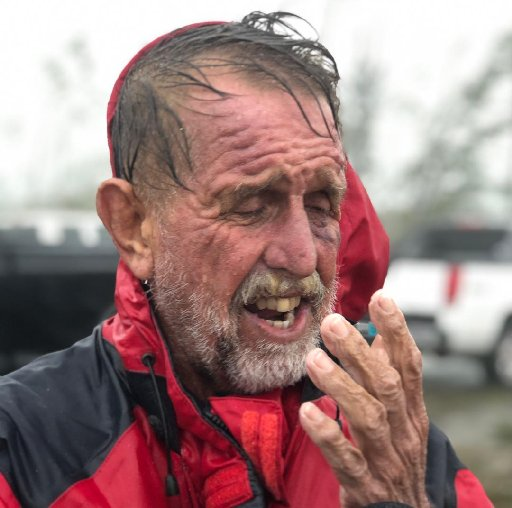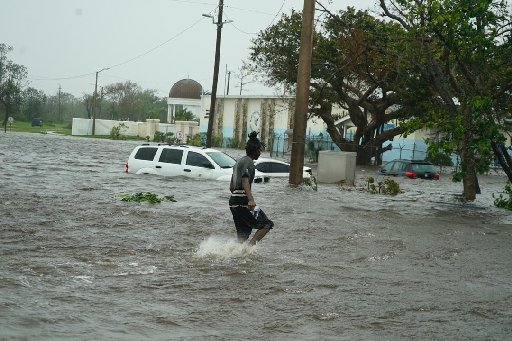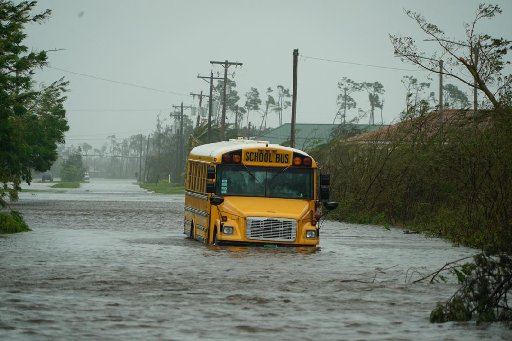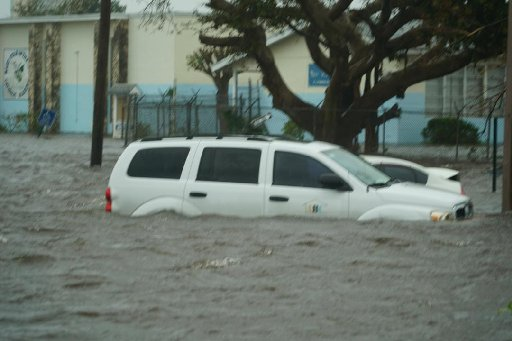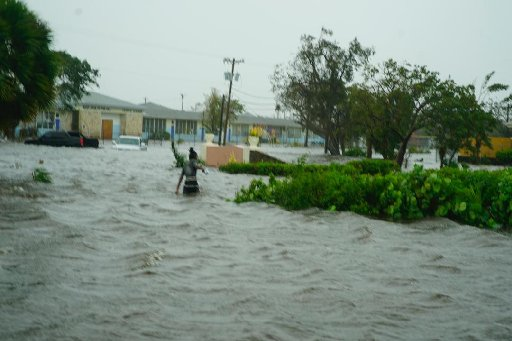 11:22 a.m. ET, September 4, 2019
Hilton Head hospital closes ahead of Dorian
Hilton Head Hospital and Tidewatch Emergency Department are closed and no longer accepting patients, according to Hilton Head Regional Healthcare website.
Coastal Carolina Hospital in Hardeeville, South Carolina, remains open to care for emergency patients.
11:13 a.m. ET, September 4, 2019
Hurricane warnings now stretch to the North Carolina-Virginia border
The Hurricane Warning has been extended to the north and east in North Carolina, according to the 11 a.m. ET advisory for Hurricane Dorian from the National Hurricane Center.
The warning stretches up to the North Carolina/Virginia border, including the Albemarle and Pamlico Sounds. 
Northeast Florida and the Carolinas should "remain vigilant" to the possibility of destructive winds, flooding, a life-threatening storm surges from Dorian, the NHC said.
Here is a summary of watches and warnings in effect for the storm:
A Hurricane Warning is in effect for:
North of Savannah River to the North Carolina/Virginia border
Albemarle and Pamlico Sounds
A Hurricane Watch is in effect for:
North of Ponte Vedra Beach FL to Savannah River
A Tropical Storm Warning is in effect for:
Volusia/Brevard County FL line to Savannah River
A Tropical Storm Watch is in effect for:
The North Carolina/Virginia border to Chincoteague VA
Chesapeake Bay from Smith Point southward
A Storm Surge Warning is in effect for:
North of Port Canaveral FL to the North Carolina/Virginia border
Pamlico and Albemarle Sounds
Neuse and Pamlico Rivers
A Storm Surge Watch is in effect for:
North Carolina/Virginia border to Poquoson VA, including Hampton
Roads
11:02 a.m. ET, September 4, 2019
Savannah prepares for Hurricane Dorian
The City of Savannah is preparing for Hurricane Dorian while Chatham County remains under a Hurricane Watch, Flash Flood Watch and Storm Surge Warning.
The combination of dangerous storm surge and the tide could cause normally dry areas near the coast to be flooded with rising waters moving inland from the shoreline, the city said in a news release. The water could reach 3 to 5 feet above ground if peak surge occurs during high tide. Highway 80 to Tybee Island and other low-lying roadways will likely be inundated with water during high tide periods.
The City of Savannah and Town of Thunderbolt have implemented a curfew from 9 p.m. ET until 6 a.m. ET until further notice. Sandbags are available in Thunderbolt at 423 Bonaventure Road.
The following closures have been announced in Chatham County:
Chatham County offices are closed through Wednesday, Sept. 4
City of Savannah offices are closed through Thursday, Sept. 5
Chatham County Courts are closed through Thursday, Sept. 5
Savannah Chatham County Public School System is closed through Friday, Sept. 6
10:57 a.m. ET, September 4, 2019
Chef Andres plans to serve at least 10,000 meals in the Bahamas
Celebrity chef Jose Andres — who is famous for his humanitarian feeding efforts in areas stricken by disaster — made his first trip to the Abaco Islands Tuesday with food for those devastated by Dorian.
Andres told CNN he was able to fly 2,000 sandwiches and more than 1,000 oranges by helicopter to Abaco on Tuesday. Andres said he's planning to transport between 5,000 and 7,000 more sandwiches to the island today.
Andres tweeted that his organization, World Central Kitchen, is setting up a kitchen on Abaco while his team continues to transfer food from Nassau.
Andres told CNN he estimates he'll be serving 10,000 meals to the people of Abaco. He added that if they "have to go higher" in terms of meals produced "we will."
See Jose Andres' latest tweet from Marsh Harbor in Abaco:
10:36 a.m. ET, September 4, 2019
He parked his car in living room to protect it from Hurricane Dorian
With Hurricane Dorian bearing down on Florida, Juan Beltran isn't taking any chances when it come to his Smart Fortwo car. Beltran, who lives in Ocoee, opened the French doors to his back porch Tuesday to shelter his microcar inside, near his kitchen.
Beltran shared a photo of his car on Reddit's r/pics community Tuesday, where it shot to the top of the front page.
"I've been preparing basically the same as I would for any previous hurricane. You treat each one with a certain level of severity knowing that you can go without power, food, water etc if you haven't prepared properly. Obviously a generator, gas, batteries, canned goods, boarding up the windows, things of that nature," Beltran said.