Hurricane Dorian threatens the US after devastating the Bahamas
10:01 a.m. ET, September 4, 2019
Photos capture the destruction from Hurricane Dorian on Great Abaco
The UK Ministry of Defence has released aerial images of the damage from Dorian on Great Abaco Island, in The Bahamas. They were captured from a Royal Navy Wildcat helicopter.
The island was one of the first to get hit by Hurricane Dorian after it turned in to a Category 5 hurricane. The helicopter had been conducting reconnaissance flights over the islands to assess the damage and provide important intelligence to the Bahamian government.
See the photos: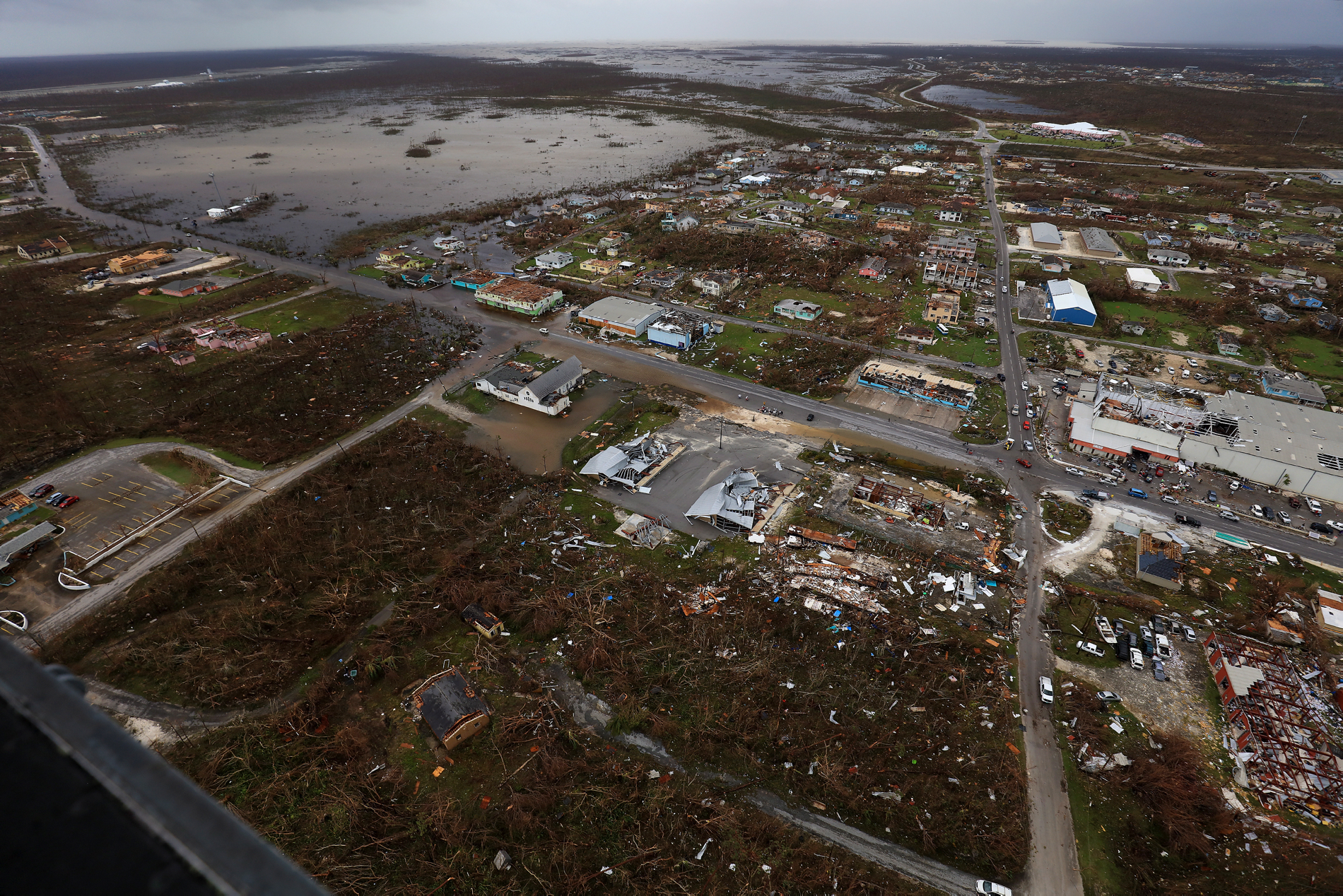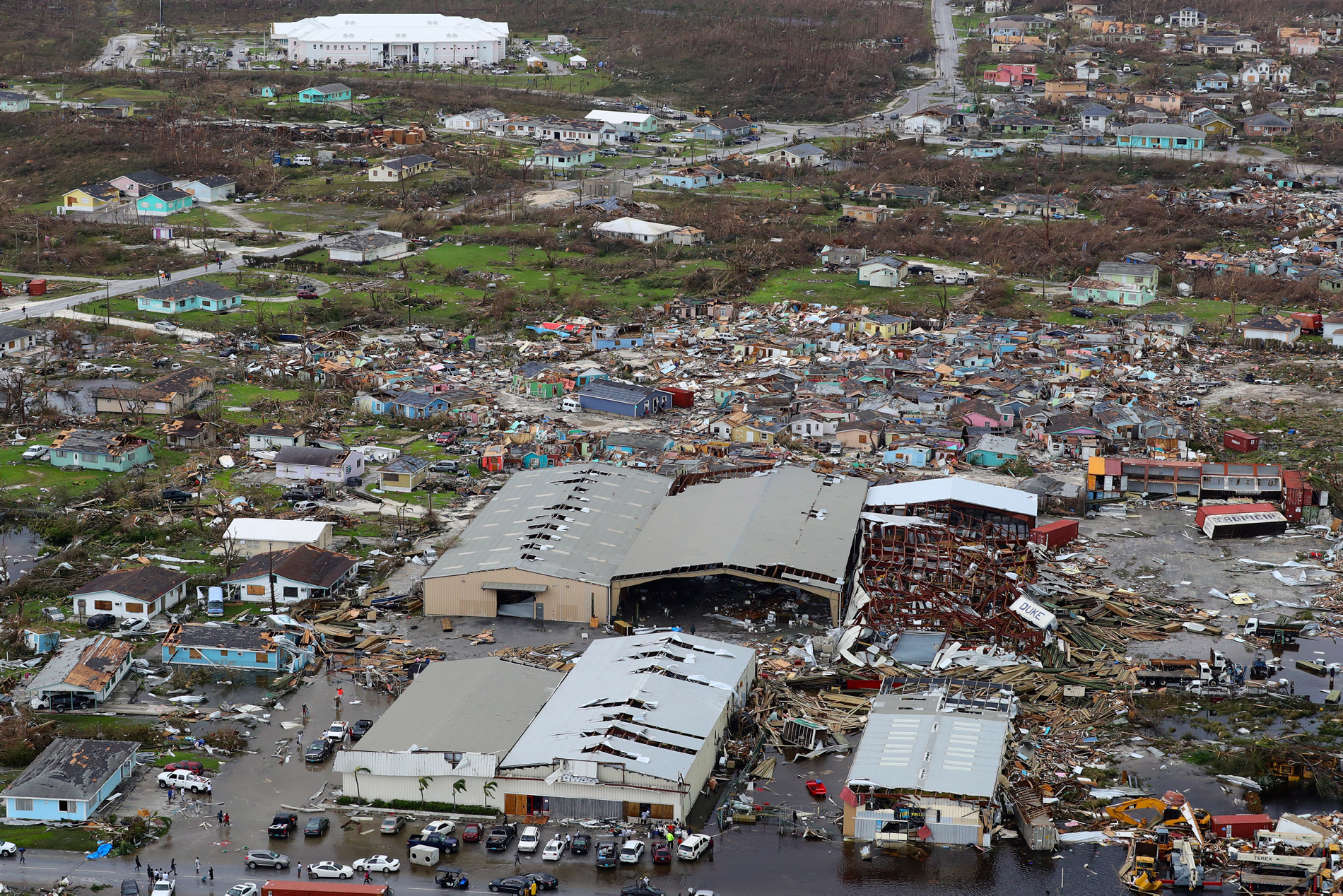 9:44 a.m. ET, September 4, 2019
20 "critical patients" evacuated from Abaco Islands
Twenty "critical patients" were evacuated from Abaco Islands Tuesday by the Royal Bahamas Defense Forces, the World Health Organization (WHO) reported, citing the Bahamian Ministry of Health.
The patients were transported from Abaco to the Princess Margaret Hospital in Nassau, according to a press release from WHO. 
"Some 400 persons sought shelter at the clinic in Marsh Harbour on Abaco and initial reports of deaths and injuries have not yet been confirmed," the press release said.
9:50 a.m. ET, September 4, 2019
Carolina coast could see up to 15 inches of rain from Dorian
With Dorian threatening to make landfall in the Carolinas sometime this week, the National Hurricane Center is forecasting roughly 15 inches of rainfall in the region.
South Carolina and southeast North Carolina are at a high risk for flash flooding on Thursday, the NHC said.
Dorian has been dumping massive amounts of rain on the areas in its path. Earlier this week, Grand Bahama island was hit with as much as 30 inches of rain from the storm.
9:47 a.m. ET, September 4, 2019
Why we can't bring you more from Great Abaco Island right now
Communication out of Great Abaco Island and the Bahamas remains limited after Hurricane Dorian unleashed havoc in the Atlantic.
Flooded structures and downed power lines have made communications a logistical challenge. Dorian lingered over the islands for days, leaving catastrophic damage in the form of 30 inches of rain in some parts.
CNN's Patrick Oppmann experienced these challenges first hand during a visit to Freeport, Grand Bahama, where he saw the lengths ordinary citizens had gone for their neighbors and loved ones in need.
Weather conditions in the Bahamas have improved dramatically today. However, outer bands will continue to track across the islands giving the chance for sporadic rain throughout the day, according to CNN meteorologist Judson Jones.
9:30 a.m. ET, September 4, 2019
7 counties in Florida are still under mandatory evacuation
Evacuation orders have been lifted for Brevard County, according to the Brevard County Office of Emergency Management.
Officials there are currently working now to consolidate shelters according to the agency's site.
Dorian continues to move to north parallel to Florida's east coast, according to the National Hurricane Center's 9 a.m. update.
Seven counties remain under mandatory evacuation orders in Florida:
Clay County 
Duval County
Flagler County 
Nassau County 
Putnam County 
St. Johns County 
Volusia County 
9:25 a.m. ET, September 4, 2019
NASA astronaut: "You can feel the power of the storm when you stare into its eye from above"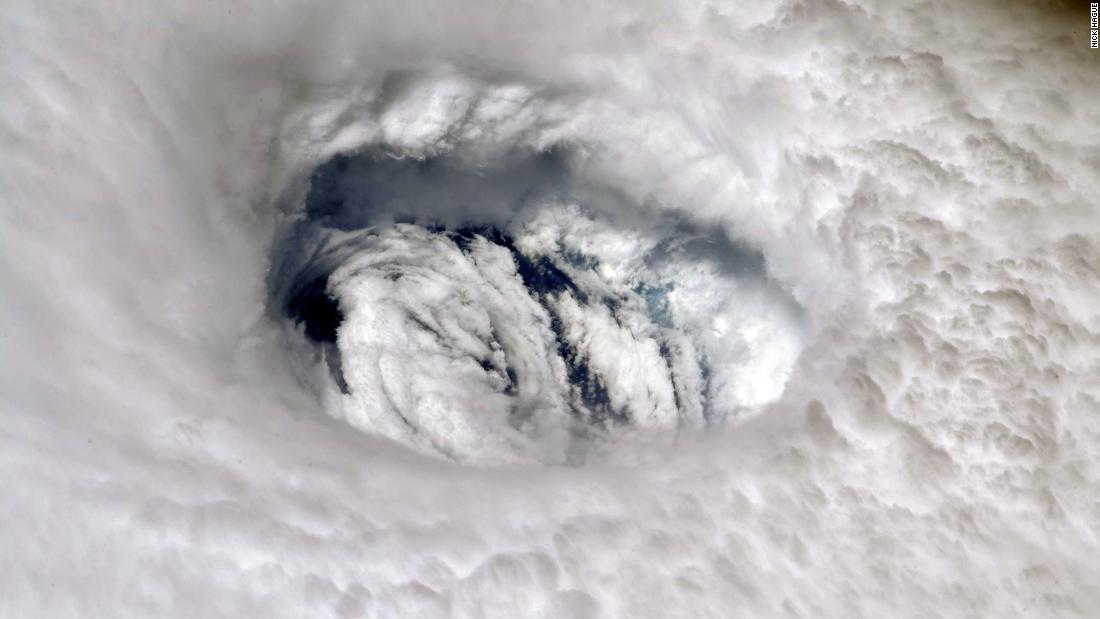 You don't have to be down on Earth to comprehend the destructive power of Hurricane Dorian.
Just ask NASA astronaut Nick Hague.
He took this dramatic photo of Dorian from the safety of his perch inside the International Space Station and shared it on Twitter earlier this week. The angle of the photo allows you to peer directly down into the monster storm's eye.
"The eye of #HurricaneDorain," Hague wrote in the post. "You can feel the power of the storm when you stare into its eye from above. Stay safe everyone!"
9:23 a.m. ET, September 4, 2019
Dorian landfall in the Carolinas is a distinct possibility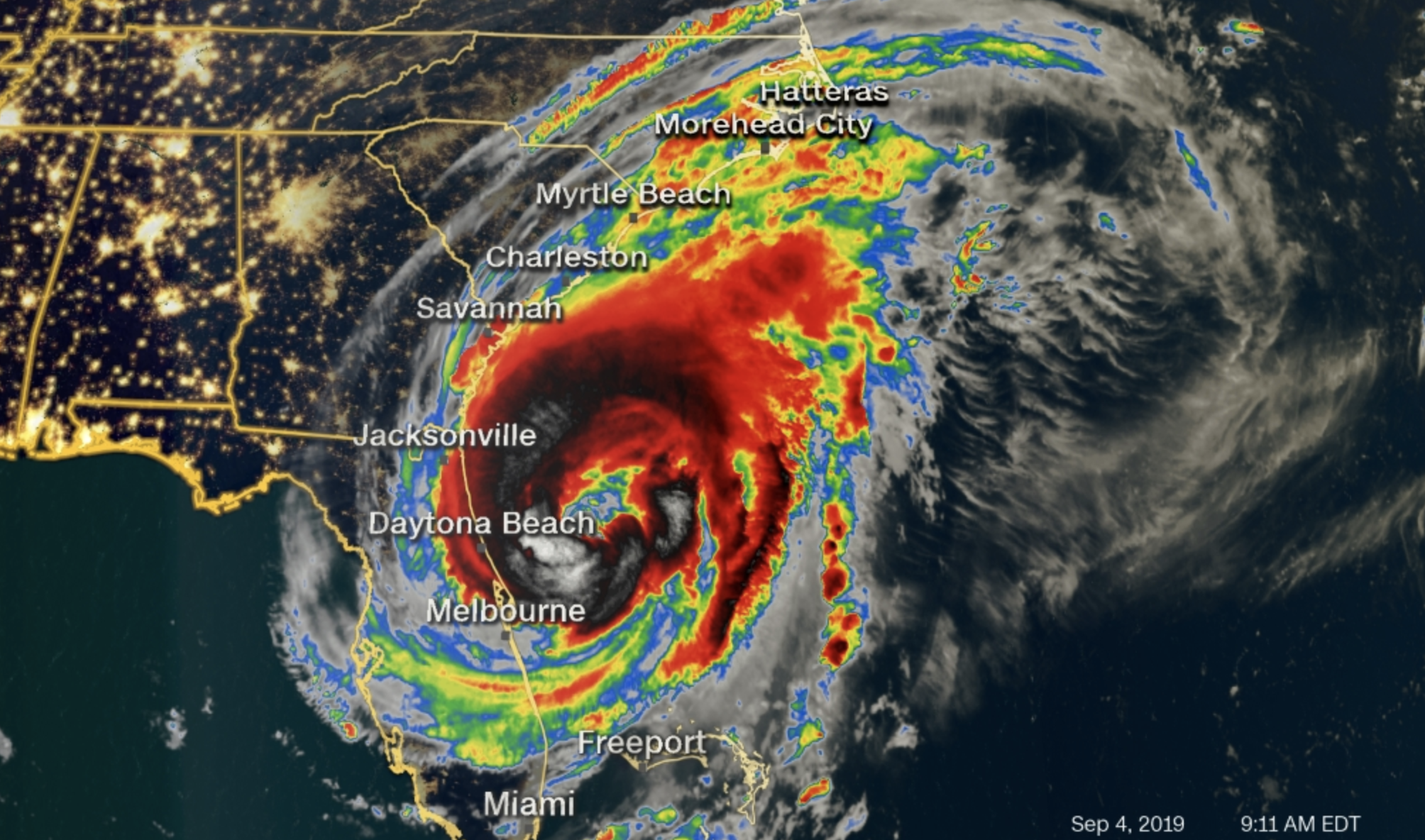 As Dorian moves north through this week, CNN meteorologists are reporting that the storm's most devastating parts could hit the Carolina coast.
Dorian's close proximity to the coast and the fact that its eye is 50 miles wide means that even if the storm's center doesn't make landfall along the southeast US, its eye wall — with wind gusts of 100 mph — could pass over land, particularly as Dorian heads north, CNN meteorologist Chad Myers said.
"If this storm is 30 miles offshore, that means the Carolina coast does, in fact, get the eye wall," he said Wednesday morning. "It may not get the center of the eye, but who cares? The center of the eye is calm. It is the eye wall that is the most important part. And as it turns on up toward the north ... even if it's offshore, the eye wall could be very much onshore."
Landfall is a distinct possibility on Thursday from Charleston to the Outer Banks of North Carolina, CNN meteorologist Judson Jones said.
The center of Dorian is forecast to move near or over the coast of South Carolina and North Carolina Thursday through Friday morning, the National Hurricane Center forecast in its latest storm update Wednesday.
Read more about what Dorian is expected to do as it moves toward Florida, Georgia, and the Carolinas.
9:20 a.m. ET, September 4, 2019
Florida man killed while trimming trees ahead of Dorian
A 55-year-old Ocoee man was killed while trimming trees from around his house ahead of Hurricane Dorian. The incident happened on Monday evening.
Ocoee Fire Captain Corey Bowls tells CNN that the man was about 15-to-20 feet into the tree when a limb broke, causing the man to fall. He was transported to a local hospital, where he died. 
This is the second storm related death in Florida. A 68-year-old Indialantic man died on Sunday while putting up plywood on his home.
9:11 a.m. ET, September 4, 2019
Universal Orlando Resort parks to open today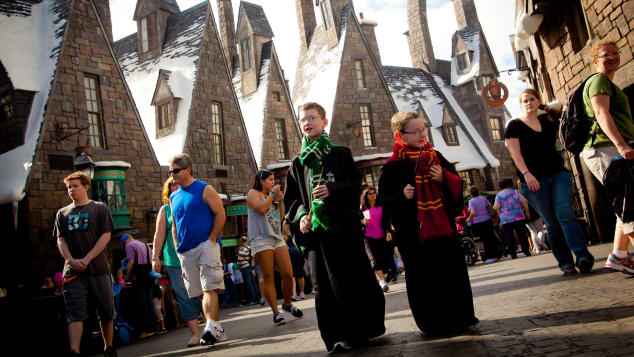 All Universal Orlando Resort theme parks and CityWalk will open as regularly scheduled today, according to a weather update from Universal.
We continue to closely monitor the weather. At this time, Universal Studios Florida, Universal's Islands of Adventure and Universal's CityWalk will open as scheduled on Tuesday, Sept. 3, however, Universal's Volcano Bay Water Theme Park will be closed and Blue Man Group shows canceled.
We will continue to share operational updates as needed.
They've promised continual updates on Twitter.