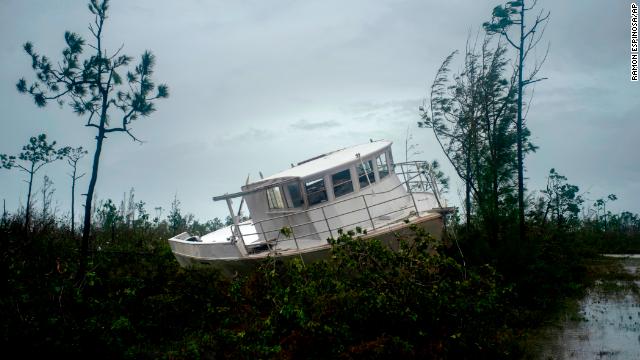 The Hope Town Volunteer Fire & Rescue, a volunteer fire brigade in the Bahamas, gave an overview of the damage across the island chain late Tuesday night.
In Elbow Cay on the Abaco Islands, where Dorian had first made landfall as a Category 5 hurricane on Sunday night, 30% of structures had been demolished and the other 70% were damaged to severely damaged.
Most docks were destroyed and unusable, with 99% of boats sunk, the brigade's Facebook post said.
In Man-O-War Cay, also in the Abacos, "all docks destroyed and every boat sunk," the post said. 90% of structures were damaged to severely damaged, with the remaining 10% destroyed.
In Dickies Cay, all docks were destroyed, with half the structures destroyed and half damaged.