Hurricane Dorian threatens the US after devastating the Bahamas
8:28 a.m. ET, September 4, 2019
In the Bahamas, Dorian left "all docks destroyed and every boat sunk"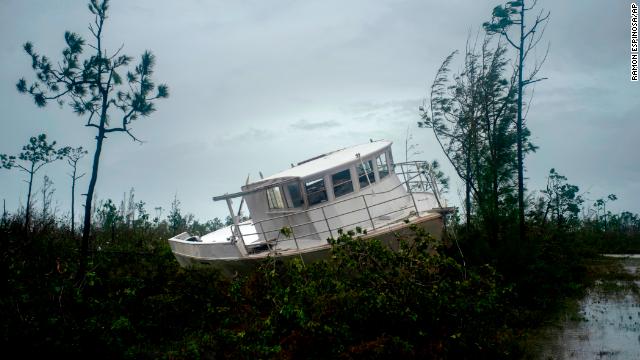 The Hope Town Volunteer Fire & Rescue, a volunteer fire brigade in the Bahamas, gave an overview of the damage across the island chain late Tuesday night.
In Elbow Cay on the Abaco Islands, where Dorian had first made landfall as a Category 5 hurricane on Sunday night, 30% of structures had been demolished and the other 70% were damaged to severely damaged.
Most docks were destroyed and unusable, with 99% of boats sunk, the brigade's Facebook post said.
In Man-O-War Cay, also in the Abacos, "all docks destroyed and every boat sunk," the post said. 90% of structures were damaged to severely damaged, with the remaining 10% destroyed.
In Dickies Cay, all docks were destroyed, with half the structures destroyed and half damaged.
8:26 a.m. ET, September 4, 2019
Queen Elizabeth II sends her condolences over Dorian
Britain's Queen Elizabeth said she is "shocked and saddened" by the devastation caused by Hurricane Dorian, in a condolence message on Tuesday.
"At this very difficult time, my thoughts and prayers are with those who have seen their homes and property destroyed, and I also send my gratitude to the emergency services and volunteers who are supporting the rescue and recovery effort," the message also said.
8:52 a.m. ET, September 4, 2019
Nearly 20,000 without power in Florida
As of 6 a.m. ET on Wednesday, 19,271 customers are without power, according to the Florida Emergency Management site.
The majority of the outages are in Brevard, Flagler, and Volusia counties.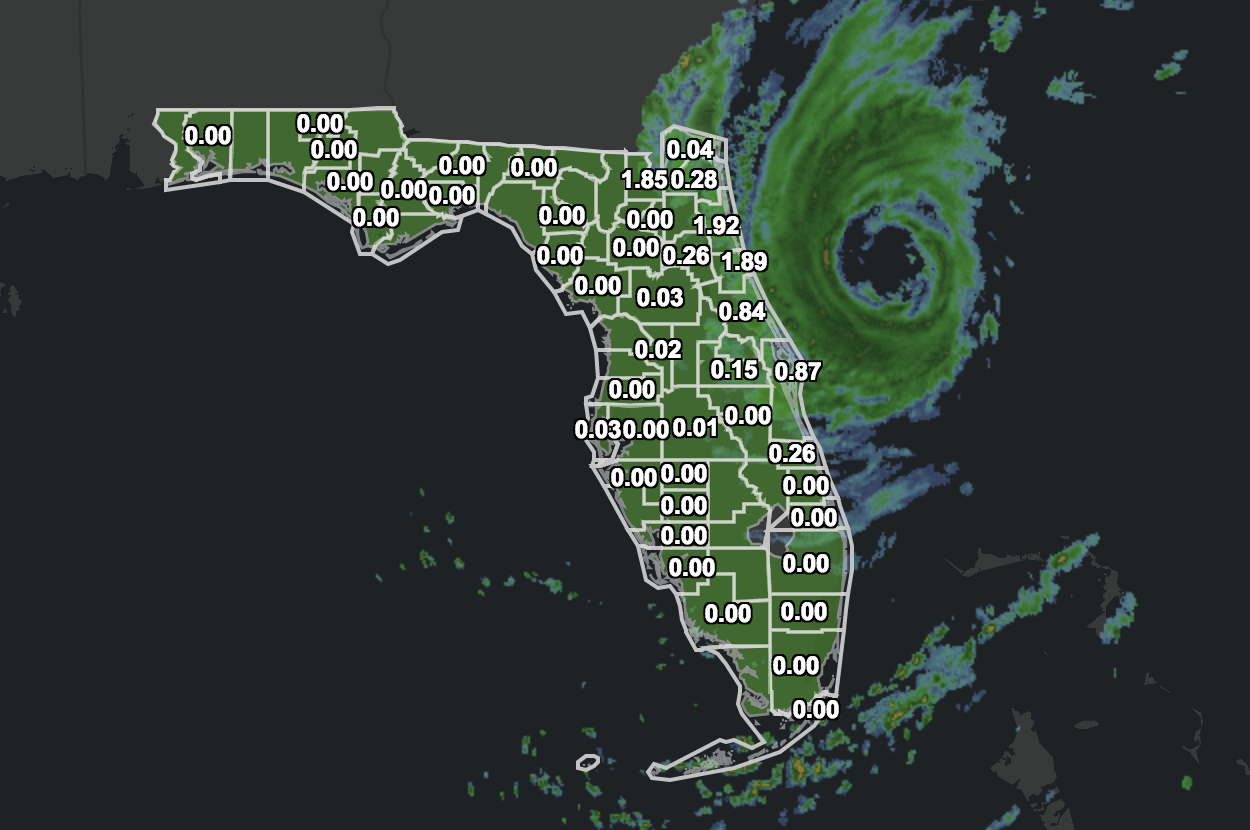 8:54 a.m. ET, September 4, 2019
In the Bahamas, volunteer rescue teams are working around the clock to save stranded residents
Rescue missions are underway in the Bahamas by civilians who are volunteering to brave treacherous conditions around the island on their own boats and jet skis in an effort to rescue neighbors, friends and strangers.
In Freeport, CNN's Patrick Oppmann and crew were able to capture these efforts of volunteers, who are working around the clock in harrowing conditions.
The volunteers have been able to save dozens of people who are in "awful shape," who had been seen swimming in the water, hanging onto roofs, and who had witnessed their relatives carried off by the storm surge.
Intense hurricane conditions are still battering much of the island and several boats and jet skis flipped during the rescue attempts, Oppmann reported.
However, some were hopeful that more rescues would begin Wednesday morning after a coast guard helicopter was seen flying over the island late last night.  
8:15 a.m. ET, September 4, 2019
Georgia's governor expands state of emergency
Twenty one counties in Georgia are now under a state of emergency.
Georgia's Governor Brian P. Kemp issued an executive order Wednesday morning, expanding the state of emergency declared last week to now include Appling, Bacon, Bulloch, Clinch, Echols, Evans, Screven, Tattnall, and Ware Counties.
Counties Brantley, Bryan, Camden, Charlton, Chatham, Effingham, Glynn, Liberty, Long, McIntosh, Pierce, and Wayne counties remain under a state of emergency.
8:16 a.m. ET, September 4, 2019
Residents along Florida's coast face mandatory evacuations
Johnny Miller, the mayor of Fernandina Beach, Florida told CNN that the city is prepping for the worst.
"We're starting to feel a little bit of a breeze here now so we expect it to be coming in this afternoon and then going throughout this evening. We've been under mandatory evacuation for days - we look like we're going to take a big hit," Miller told CNN Wednesday.
The city, which is situated between the ocean and a river and is home to more than 12,000 residents, has created large sand barricades across vulnerable swathes of beach in preparation for the storm's arrival.
Miller said that his main concern was over getting people to evacuate before the bridges close.
He added that there's been an "unprecedented response" to the mandatory evacuation.
"We've been through several of these in the past," he added.
8:16 a.m. ET, September 4, 2019
Effects of Hurricane Dorian felt in Neptune Beach, Florida 
The Jacksonville Sheriff's Office posted a video showing the arrival of Dorian in the early hours of Wednesday morning.
8:33 a.m. ET, September 4, 2019
Bahamas PM: Country "attacked by a vicious, devastating storm"
Bahamas Prime Minister Hubert Minnis told CNN on Tuesday that "people need to know that the Bahamas have been attacked by a vicious devastating storm." 
Speaking to CNN's Chris Cuomo, Minnis said Hurricane Dorian has "caused severe damage to two of our major islands that is Abaco and Grand Bahama."
"New Povidence which is the engine and touristic center of the Bahamas has not been touched and is still functional, that is our economic engine for the entire Bahamas. and New Providence will have to rebuild those two islands," he added.
Additional security troops have been deployed to the island of Abaco to avoid any violence and looting, Minnis said in a separate statement.
8:33 a.m. ET, September 4, 2019
At least 7 people killed in the Bahamas, Prime Minister says
The death toll from Hurricane Dorian in the Bahamas is now at least 7, Bahamas Prime Minister Hubert Minnis said on Tuesday.
Speaking to reporters at the National Emergency Management Agency (NEMA) Headquarters in Nassau, Minnis said the victims died in Abaco.
Minnis also noted that at least 25 others were wounded.