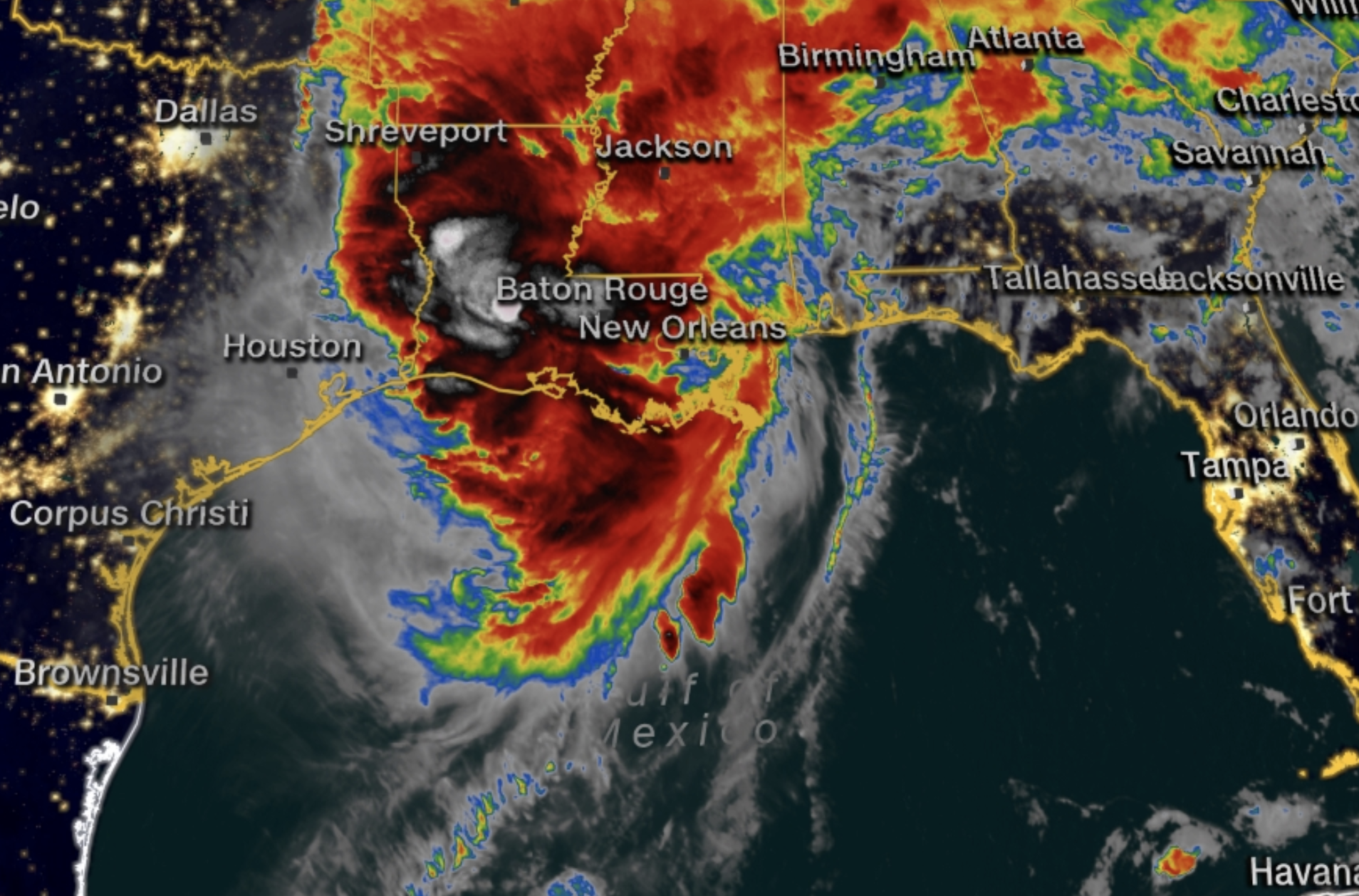 Hurricane Delta made landfall in Louisiana as a Category 2 storm this evening. It's since weakened into a Category 1 as it continues to dump rain and bring heavy winds to the US Gulf Coast.
Here's what we know now about the storm:
Two hurricanes in six weeks: Hurricane Delta made landfall near Creole, Louisiana. The area area is still recovering from Hurricane Laura, which hit just six weeks ago. Laura, a Category 4 storm, made landfall near near Cameron, Louisiana.
Flooding across the South: About 5.5 million people are under flash flood watches from Louisiana through southwest Tennessee. In Louisiana, rainfall could exceed flash flood levels across most of the state, the National Weather Service said. Rain totals could reach 5 to 10 inches in most places, forecasters predicted. A few areas could see as much as 15 inches of rain.
Delta set records: Delta is the 10th named storm to make landfall in the US this season, setting the record for the most in one year. It's the fifth hurricane to make landfall, the most storms the US has seen since 2005.
Where Delta's going next: The storm will continue on its path northeastward, and should reach Mississippi tomorrow and Tennessee on Sunday, according to the National Hurricane Center's track. You can follow the storm's path here.