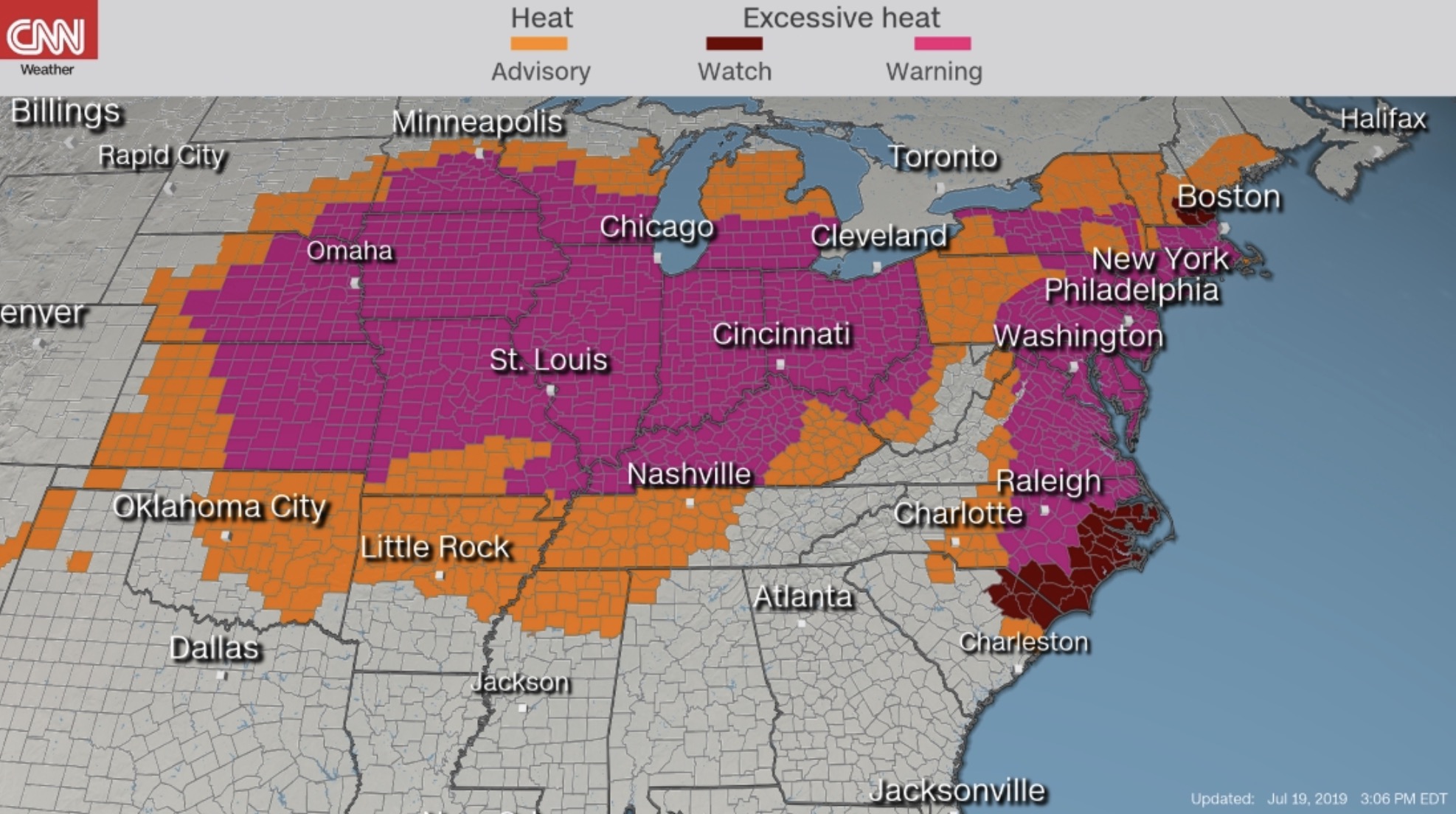 A dangerous heat wave began descending on the US Friday, and the extreme heat is expected to continue this weekend.
Our live coverage has ended, but you can keep tracking the heat wave here.
Here's what you need to know about the heat:
It's widespread: Over the next few days, more than 85% of the lower 48's population will see temperatures above 90 degrees, and more than half will see temperatures higher than 95 degrees. About 195 million people were under a heat watch, warning or advisory Friday morning.
The East Coast and Midwest are feeling the heat: Boston, New York, Philadelphia, Baltimore and Washington will be under excessive heat warnings on Friday. Major cities across the Midwest — including Chicago, Cincinnati, Cleveland, Detroit, Indianapolis, Minneapolis and St. Louis — are under similar warnings
Events are canceled: With extreme temperatures through Sunday, the Verizon New York City Triathlon has been canceled. Also canceled in the region: Saturday's card of horse racing at New York's Saratoga Race Course, and all races Saturday and Sunday at the Maryland Jockey Club in Laurel — where the heat index will reach 110 to 115.