At least 3 dead in California garlic festival shooting
1:39 p.m. ET, July 29, 2019
Gilroy police chief confirms shooter used AK-47 assault-type rifle in shooting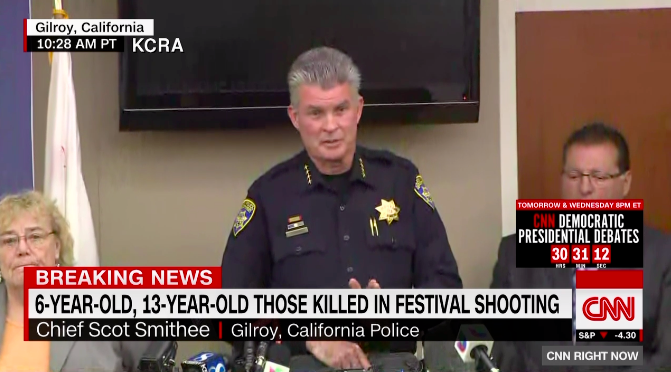 Gilroy Police Chief Scot Smithee said that three officers on the scene engaged the suspect who was armed with "an assault-type rifle" in "less than a minute" after receiving reports of the shooting at the festival. He confirmed that the officers fatally wounded the suspect.
"I can't tell you how proud I am of the officers for being able to engage this guy as quickly as they did because we had thousands of people there in a very small area," Smithee said.
"You know, it could have gone so much worse so fast," he said.
Smithee said that there three confirmed deceased victims from the shooting.
"We have one who is a 6-year-old, a 6-year-old male victim. We also had a 13-year-old female victim and then we had another male victim in his 20s," Smithee said.
Smithee said that police do not have a motive for the shooting as yet. On reports of a potential second suspect, Smithee said the police don't have any confirmation of a second shooter but they are "investigating all leads to try to determine who that potential second suspect is and what exactly that person's role was."
Smithee said that investigators found that the suspect used an "AK-47 type assault rifle" that was purchased legally in the state of Nevada on July the 9 this year.
He also confirmed the name of the suspect as Santino William Legan.
"I say that name with some hesitation because I don't believe that somebody like this deserves the notoriety or the recognition," he said.
2:44 p.m. ET, July 29, 2019
Father of 6-year-old victim: "I couldn't believe what was happening"
The father of the young boy who was killed at the Gilroy Garlic Festival on Sunday said the shooting felt like a dream.
Alberto Romero was home in San Jose late Sunday afternoon when he got a call from his wife who was at the festival. She told him someone had shot their 6-year-old son in the back, her in the stomach and hand and her mother in the leg.
"I couldn't believe what was happening, that what she was saying was a lie, that maybe I was dreaming," Romero, a 33-year-old electrician, told CNN affiliate The Mercury News newspaper on Monday.
Romero also said that five minutes after doctors told him his son was in critical condition, they told him that the boy had died.
His son, Stephen, just graduated kindergarten and was excited to start first grade.
Romero said Joseph Corona, who is a family friend, came to the hospital to support him. He described Stephen as "always positive."
"He's a caring loving kid, always had a smile on his face," Corona said. He continued to describe Stephen as "joyful, always wanted to play, always positive."
Stephen was one of the confirmed fatalities Sunday after a gunman went on a shooting rampage at the crowded festival before being shot by police.
Romero said his wife, Barbara Aquirre, was at Santa Clara Valley Medical Center in a medically-induced coma and that his mother-in-law, Barbara Velasquez Aquirre was also being treated there.
2:44 p.m. ET, July 29, 2019
Classmate: Shooting suspect "didn't stand out" at school
Josh Carman told CNN he knew who Santino Legan was, but didn't know him well. When Carman was a senior at Gilroy High School, Legan was sophomore.
"I never had any classes with him or anything, so we never really got acquainted, I just have definitely seen him around school," he said.  
What Carman does remember is that Legan, "wasn't terribly out of place." 
"In other words he wasn't the type of person that everyone knew, but he didn't stand out as being too abnormal," he said.
12:14 p.m. ET, July 29, 2019
Medical Center: Five remaining patients range from 12 to 69-years old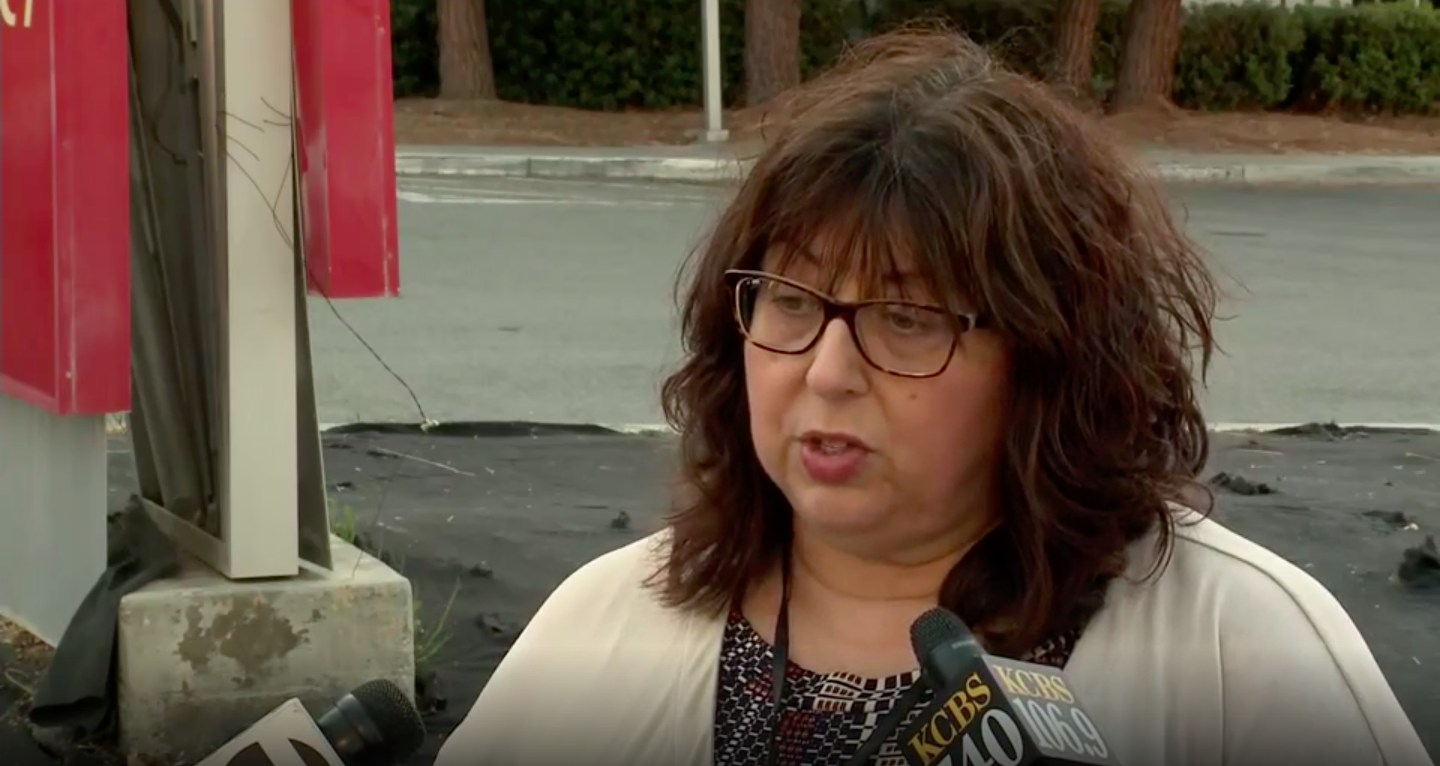 Santa Clara Valley Medical Center received seven patients with gunshot wounds from the Gilroy Garlic Festival shooting, according to Joy Alexiou a spokesperson for Santa Clara County Health System. 
Alexiou said five patients remain in their care as of Monday morning after one patient was discharged and another was transferred to Stanford.
Patients range in age between 12 and 69-years old.
Of the remaining five patients at Santa Clara, one is in critical condition, two are in serious condition and two are in fair condition.
Alexiou said the hospital was prepared and praised the responsiveness of the staff and emergency department.
"You don't want to see events like this ever, but as an emergency department and a trauma center we are well prepared to respond to these type of events and the most serious injuries," she said at a news conference. Alexiou continued to say it was a "great team effort from everyone involved."
1:09 p.m. ET, July 29, 2019
Instagram account bearing the suspect's name references garlic festival, white supremacist book
Instagram posts bearing the name of the suspected Gilroy Garlic Festival gunman mentioned a white supremacist book and showed a picture of people walking around the event shortly before the shooting began.
One included a photograph of the Garlic Festival with the words "Ayyy garlic festival time Come get wasted on overpriced sh**."
The other, made about an hour later with a photo of a sign of Smokey Bear with a sign reading "Fire Danger High Today" said "Read Might is Right by Ragnar Redbeard. Why overcrowd towns and pave more open space to make room for hordes of mestizos and Silicon Valley white tw**s?"  
The Instagram account was started four days ago, with the handle santino_williamlegan.
A mestizo is a person of mixed descent, usually white and Hispanic, or white and American Indian.   
"Right is Might" was first published in the late 1800's and has been described as a white supremacist text, promoting anarchy, and vilifying Christianity, calling Jesus the "true Prince of Evil." The natural order, according to the book, is a world at war in which the strong must vanquish the weak, and white men must rule over those of color. 
Instagram has taken down the profile.
11:11 a.m. ET, July 29, 2019
Suspect in mass shooting identified as Santino William Legan
The suspect in the Gilroy Garlic Festival shooting has been identified by investigators as 19-year-old Santino William Legan, two law enforcement officials tell CNN.
This morning, CNN spotted multiple police cars at the home of Legan's father in Gilroy, CA.
11:10 a.m. ET, July 29, 2019
Here's what it looks like at the shooting scene
Officials are working to learn more about what happened after a shooting at the Gilroy Garlic Festival in Northern California.
A gunman opened fire at the festival Sunday, killing 3 people and injuring at least 12 others.
Several law enforcement agencies are processing the scene today.
Here's what it looked like Monday morning: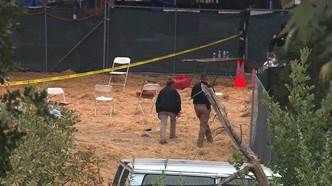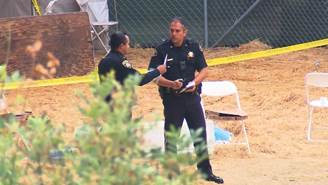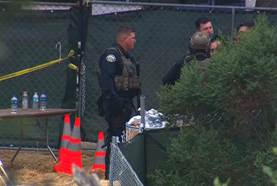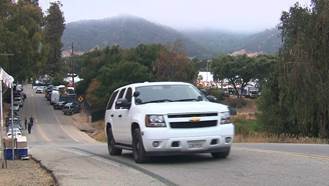 10:19 a.m. ET, July 29, 2019
Trump: We must "stop evil, prevent violence and protect the safety of all Americans"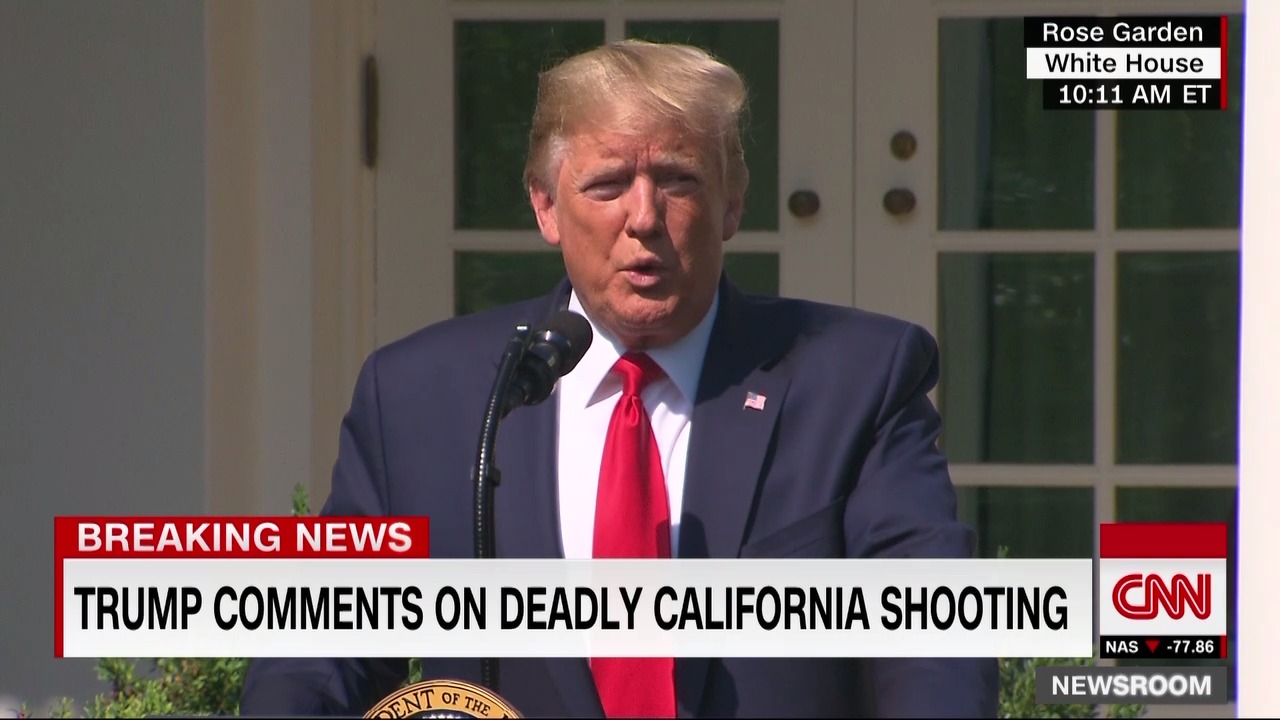 President Trump, speaking from the White House, thanked the law enforcement officers who responded to the deadly garlic festival shooting.
"We thank the brave members of law enforcement. They never let us down, who swiftly killed the shooter," he said.
Trump called the perpetrator "a wicked murderer" who "opened fire and killed 3 innocent citizens including a young child."
He offered prayers to the victims.
"We reaffirm our national will to answer violence with the courage, determination and resolve of one American family," he said.
He continued: "We will continue to work together as communities and as citizens to stop evil, prevent violence and protect the safety of all Americans."
10:20 a.m. ET, July 29, 2019
The Gilroy Garlic Festival has raised millions for local charities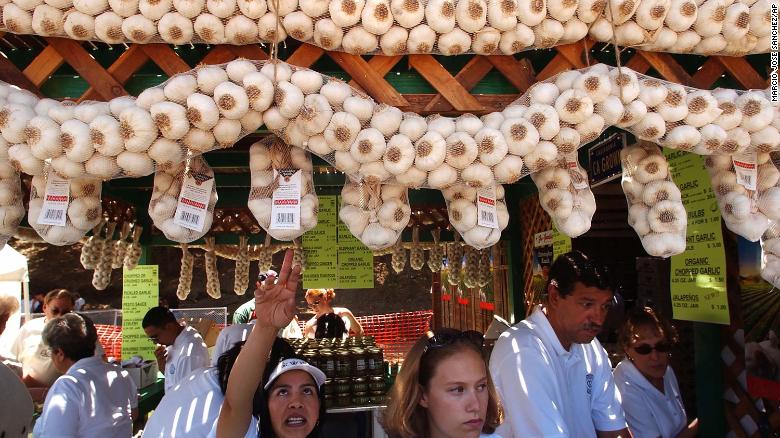 The Gilroy Garlic Festival is more than just a weekend of concerts and cooking demonstrations –– it has also raised millions for local nonprofits.
Established to celebrate garlicky foods and the tight-knit Gilroy community, the event has raised more than $11.7 million for local charities since 1979, organizers said. In 2018, organizers donated more than $255,000 to 170 different groups, including churches and school sports teams.
The culinary festival attracts more than 100,000 visitors every year to the small city of Gilroy, which calls itself the "garlic capital of the world," according to organizers.