Houston Texans defensive end JJ Watt and Cleveland Browns quarterback Baker Mayfield defended kneeling during the National Anthem Saturday. Watt and Mayfield are both white.
Watt quote-tweeted a now-deleted tweet from someone who said "Pretty sure you won't see @JJWatt taking a knee ..."
Watt responded: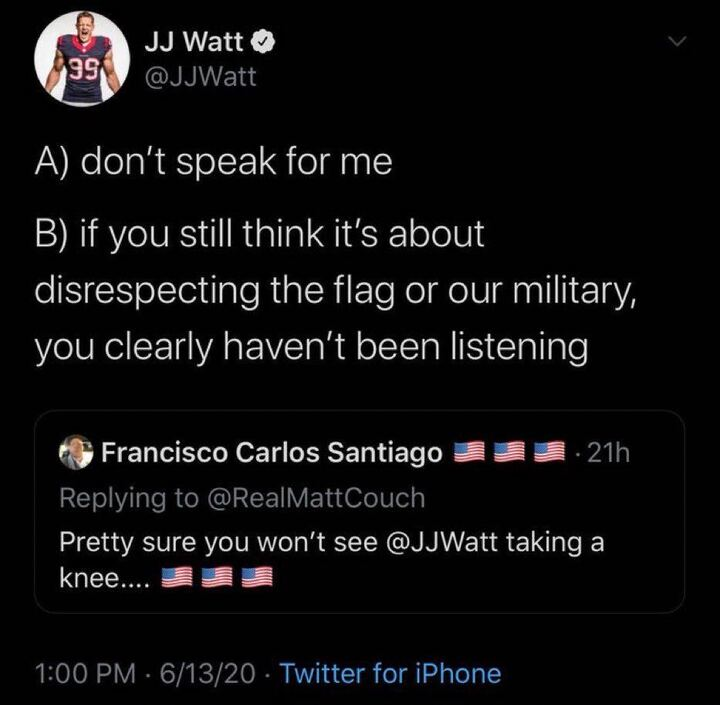 Mayfield responded to an Instagram user who said "Please tell Browns fans you're not going to be kneeling this season" by saying "I absolutely am."
After receiving backlash on social media, Mayfield posted a lengthier statement on his Instagram story.