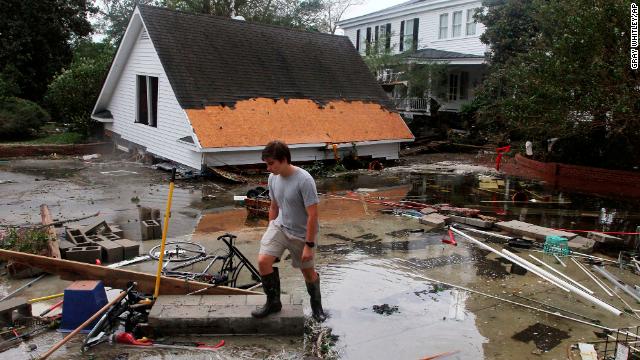 Florence has dumped — and continues to dump — a lot of rain on the Carolinas.
How much rain exactly? Florence has the highest rainfall total for any tropical system to strike the US East Coast — ever.
Here are a few more statistics about the storm:
Rainfall totals have reached nearly 3 feet in North Carolina. The city of Elizabethtown has the highest total so far from Florence, 35.93 inches — which is the new record for rainfall from a tropical system in North Carolina history.
Totals in South Carolina are near 2 feet. Loris, South Carolina (near the border with North Carolina) has reached 23.63 inches. This sets the South Carolina state record for rain from a tropical system.
Flood watches and warnings are posted from South Carolina all the way up to Massachusetts and include 10 states and about 30 million people
Wilmington, North Carolina, has received over 23 inches from Florence and 2018 has already become the wettest year in 140 years of record keeping (with 3.5 months left to go!).  Wilmington has totaled more than 86 inches of rain so far this year (average to date should be 43 inches)
4-day rainfall totals for many locations in NC range from 15-30 inches.  This represents at least 1 in 1,000 year rainfall events for these locations.