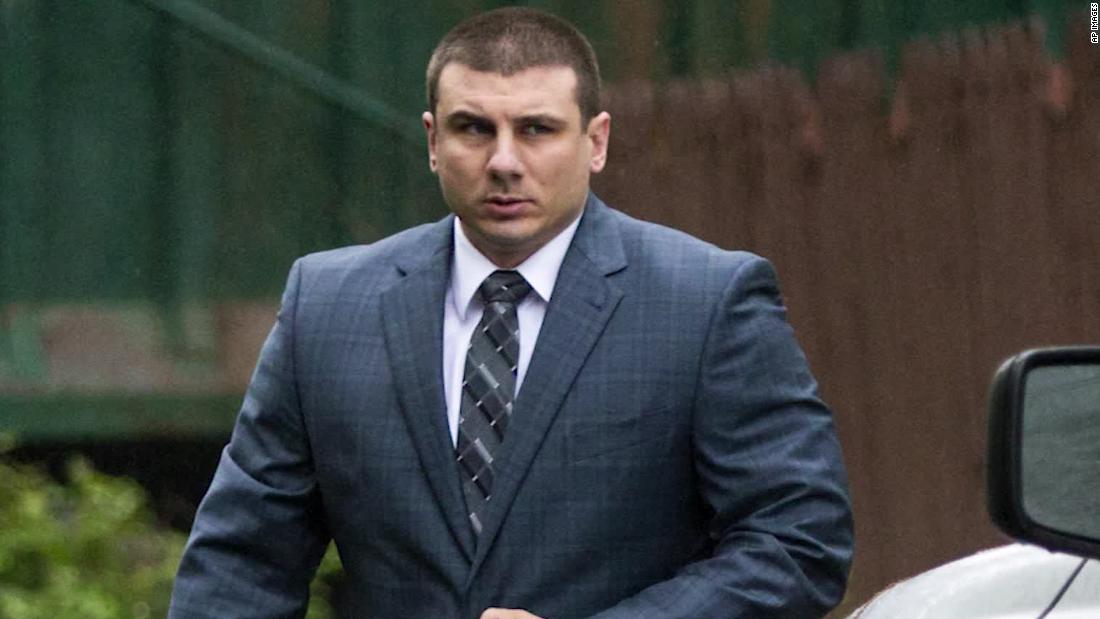 A New York Police Department judge today said Daniel Pantaleo — the officer accused of fatally choking Eric Garner in 2014 — should be fired.
The recommendation comes just weeks after Attorney General William Barr declined to bring federal charges against Pantaleo.
Here's what you need to know about the case:
The recommendation: Deputy Commissioner of Trials Rosemarie Maldonado, the judge who saw the spring disciplinary trial, said Pantaleo should be terminated from the job.
What happens next: The city agency that prosecuted Pantaleo and the officer's attorneys will have two weeks to respond to Maldonado's recommendation. After that, Police Commissioner James O'Neill has the final say on Pantaleo's fate. 
In the meantime: Pantaleo has been suspended pending the commissioner's decision.
Five years of unrest: Garner's last words "I can't breathe," became a rallying cry in Black Lives Matter protests demanding police accountability for the deaths of unarmed black men. Most recently, protesters interrupted the Democratic presidential debates –– yelling at New York Mayor Bill de Blasio who is a candidate.