Deadly shooting in El Paso, Texas
5:13 p.m. ET, August 4, 2019
Analysis: Officials are finally calling these attacks what they are -- terrorism
Federal authorities are treating the El Paso shooting as domestic terrorism, and the Justice Department is "seriously considering" bringing federal hate crime and federal firearm charges against the suspect.
CNN's Mallory Simon, who covers racism and hate in America, writes that these decisions are a significant step, but they're not enough to stop such attacks:
With officials in El Paso, Texas, making the decision to label the attack "domestic terrorism," they have done something so few have done in recent attacks -- call mass murders of people targeted for their race, religion or simply for not being "pure" white as the terrorism it is.

Suspects in recent attacks are followers of a vile and hateful ideology that meets the FBI definition of terrorism, and many of their writings clearly depict their hatred. But some top current and former law enforcement officials say that they are not treated as terrorists, because they are American and they are white.

Today, it appears officials are making a decision to call these attacks the terrorism they are – and maybe that is a first step towards fixing this rising tide of hate. But it cannot alone stop or solve it.

Experts studying hate say authorities seem to be stuck on how to balance tackling hate on internet forums with First Amendment rights of freedom of speech.

This isn't the first time a suspect has written a "manifesto" on, or in reference to, 8chan. It's an issue that has seemed to stump Congress, too. In hearings earlier this year, intelligence officials were asked about what guidance they could offer on the online forum to guide legislation. They had no answer.

Today's language around calling this a domestic terror attack is a start – acknowledging that this kind of hateful language and action cannot be tolerated and treated as normal anymore. But often, it's not enough to deter these attackers, as some in past attacks have killed themselves before they are captured for their actions.
3:07 p.m. ET, August 4, 2019
Scenes from the Walmart in El Paso
CNN's Nicole Chavez is on the ground in El Paso talking to people who were inside the Walmart where a gunman opened fire, and those who are visiting the site to honor victims.
Tomas Rojas is a 62-year-old custodian at MacArthur Elementary School in El Paso. He said he was inside Walmart paying for a prescription when the shooter walked in. Rojas said he applied a tourniquet to a woman who was shot in the arm, and waited with her for about 30 minutes.
Outside the store, members of the community are coming out to honor those who lost their lives. Alfredo Angcayan, a 62-year-old veteran who lives in Central El Paso, came to leave flowers at the Walmart. He said he had to support his community.
The photo below shows just how close people can get to the scene right now.
In addition to the community members coming to pay tribute, those who were inside the Walmart during the shooting are now returning to retrieve their vehicles.
2:43 p.m. ET, August 4, 2019
SPLC: Trump's rhetoric is making America more dangerous
After the shooting in El Paso, Texas, the Southern Poverty Law Center denounced President Trump's "racially-driven rhetoric," and said that his policies, appointments, and rhetoric were "making America a more dangerous place for all of us."
"By describing immigrants in derogatory terms, President Trump is pushing anti-immigrant hate into the mainstream," Heidi Beirich, the director of SPLC's Intelligence Project, said in a statement. "Trump has broken the bounds of decency, and his rhetoric and tweets are normalizing anti-immigrant sentiments and fueling white supremacist conspiracy theories that engender violence."
"As we head into another election cycle, Trump shows no signs of stopping and is, in fact, doubling down on his efforts to turn the country into an increasingly unwelcome environment for anyone who isn't white," the statement continued. "To pretend that his administration and the hateful rhetoric it spreads doesn't play a role in the kind of violence that we saw yesterday in El Paso is ignorant at best and irresponsible at worst."
2:33 p.m. ET, August 4, 2019
4 of the 10 deadliest mass shootings in modern US history have taken place in Texas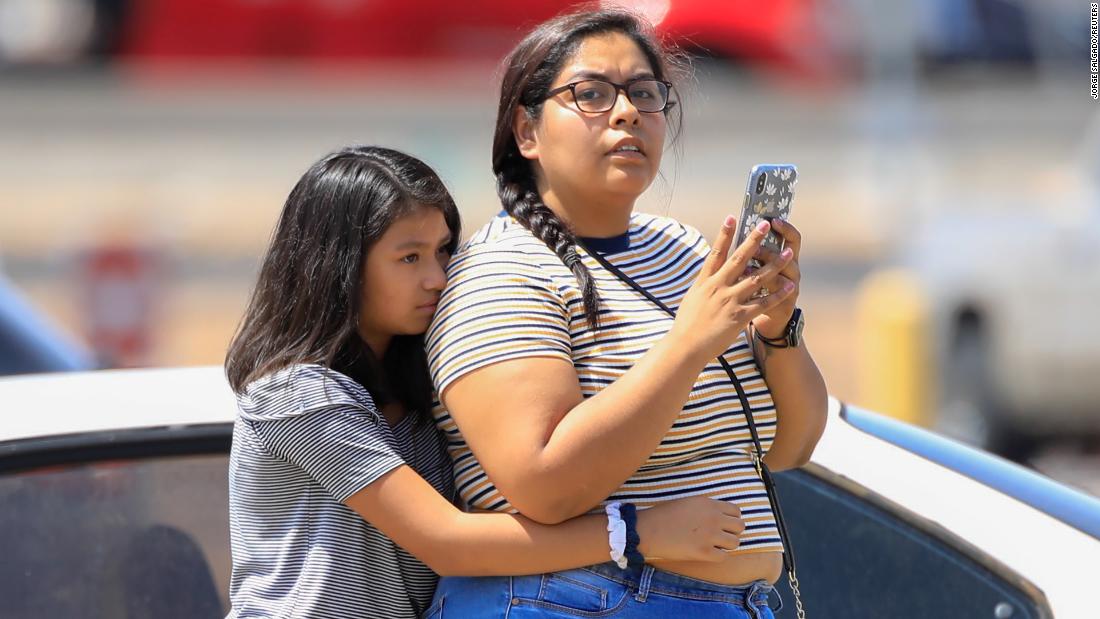 First Baptist Church in Sutherland Springs. Luby's Cafeteria in Killeen. The University of Texas at Austin.
And now, a Walmart in El Paso.
Of the 10 deadliest shootings in modern US history, four have taken place in Texas:
First Baptist Church in Sutherland Springs: 25 and an unborn child killed
November 5, 2017 -- A man walks into a small church in a rural Texas town and guns down 25 people and an unborn child. The shooter, identified by two law enforcement sources as Devin Patrick Kelley, is found dead after a brief chase, but it's unclear whether he is killed or took his own life. It is the deadliest mass shooting in Texas history.
Luby's Cafeteria: 23 killed
October 16, 1991 -- In Killeen, Texas, 35-year-old George Hennard crashes his pickup truck through the wall of a Luby's Cafeteria. After exiting the truck, Hennard shoots and kills 23 people. He then takes his own life.
Walmart in El Paso: At least 20 killed
August 3, 2019 -- Twenty people are killed when a man walks into a Walmart and begins firing. Officials said up to 3,000 shoppers and 100 employees are inside the building at the time.
University of Texas: 18 killed
August 1, 1966 -- Charles J. Whitman, a former US Marine, kills 16 and wounds at least 30 while shooting from a tower at the University of Texas at Austin. Police officers Ramiro Martinez and Houston McCoy shoot and kill Whitman in the tower. Whitman killed his mother and wife earlier in the day.
1:06 p.m. ET, August 4, 2019
Trump orders flags to be flown at half-staff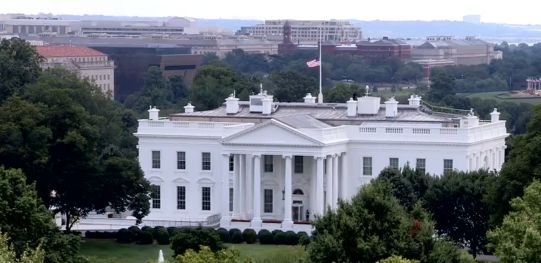 President Donald Trump condemned the shootings in El Paso, Texas, and Dayton, Ohio, as "hateful and cowardly acts."
"We share in the pain and suffering of all those injured in these two senseless attacks," he said in a statement released by the White House.
The President also ordered the flags on the White House, all public buildings, all military posts and facilities abroad to be lowered to half staff until sunset on Thursday, August 8.
1:00 p.m. ET, August 4, 2019
'We will seek the death penalty,' district attorney says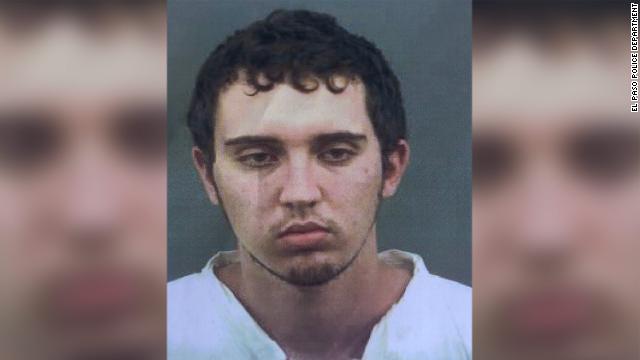 The shooting suspect has been charged with capital murder, El Paso County District Attorney Jaime Esparza said in a press conference.
"We will seek the death penalty," Esparza said.
US Attorney John Bash said he is working with authorities in bringing federal hate crimes charges and federal firearms charges, which would carry the death penalty against the suspect.
"We are treating it as a domestic terrorism case, and we're gonna do what we do to terrorists in this country, which is deliver swift and certain justice," Bash said.
On Saturday, police said a document they believe was written by the 21-year-old white male suspect has a "nexus to a potential hate crime."
The four-page document posted online espouses white nationalist and racist views. It rails against immigrants and Hispanics, blaming immigrants and first-generation Americans for taking away jobs and for the blending of cultures in the US.
The document has not yet been officially linked to the suspect.
CNN reported the suspect is Patrick Crusius of Allen, Texas, according to three sources.
10:49 a.m. ET, August 4, 2019
3 Mexicans are dead and 7 were injured, officials say
Seven Mexicans were injured in the shooting in El Paso, Foreign Secretary Marcelo Ebrard said on Twitter.
"We have confirmed 7 Mexicans were injured," Ebrard wrote in Spanish. "The FBI will inform us at 9 a.m. regarding those deceased in the El Paso tragedy. There are Mexicans among them. It's a day of mourning for Mexico and the United States."
Three Mexican nationals are among the dead, President Andrés Manuel López Obrador said on Twitter.
Ebrard tweeted his condolences to the shooting victims in both El Paso, Texas, and Dayton, Ohio. There are no Mexicans among the victims in Dayton at this time, he said.
These are the Mexican victims injured in El Paso that we know about:
Mario de Alba Montes, 45, of Chihuahua, was shot in the back
Olivia Mariscal Rodriguez, 44, of Chihuahua, was injured in the chest and hand
Erika de Alba Mariscal, 10, was injured in the leg
Ebrard said on Saturday that they were being treated at the UMC Hospital in El Paso.
10:44 a.m. ET, August 4, 2019
Governor orders flags lowered to half-staff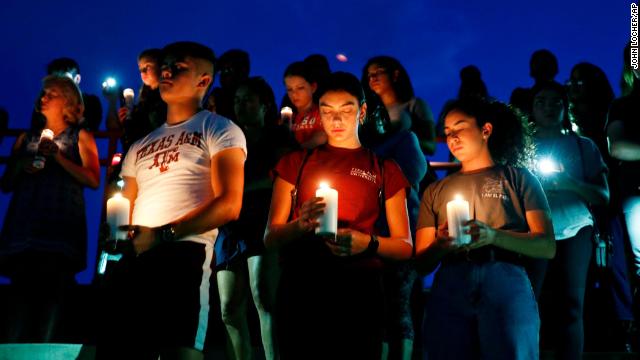 Texas Gov. Greg Abbott ordered flags across the state to be lowered to half-staff in honor of the El Paso shooting victims.
Flags will remain at half-staff through sunset on Thursday, August 8.
9:07 a.m. ET, August 4, 2019
Del Sol Medical Center director gives updates on 11 patients
Three patients treated at Del Sol Medical Center remain in critical condition, Director Dr. Stephen Flaherty said at a news conference Sunday morning. Eight others being treated at the hospital are in stable condition, Dr. Flaherty said. The ages of the 11 patients treated at the hospital range from 35 - 82 years of age, Dr. Flaherty added.
"We do anticipate one patient being discharged today," Dr. Flaherty said. "Some of the other stable patients, when they wake up, we will evaluate when they can go home."