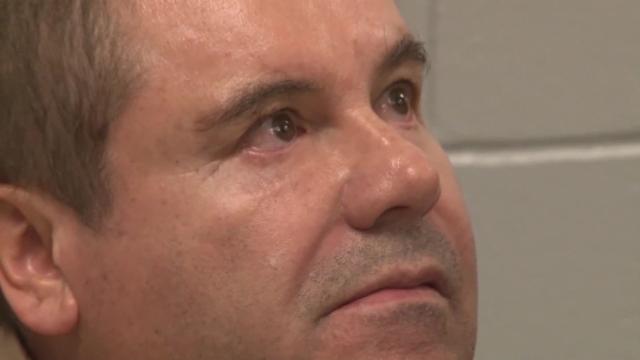 Joaquin "El Chapo" Guzman was sentenced to life in prison plus 30 years Wednesday. The court also ordered Guzman to pay $12.6 billion in forfeit.
Here's what else you need to know about his case:
The charges: Guzman was found guilty on 10 federal charges, including murder conspiracies, running a continuing criminal enterprise and other drug-related charges. Guzman was the leader of the Mexican organized crime syndicate known as the Sinaloa Cartel.
What Guzman said: He spoke in the courtroom before the sentencing. Guzman said incarceration was "physical, emotional and mental torture" and "the most inhumane situation I have lived in my entire life."
What his defense said: One of Guzman's defense attorneys, Jeffrey Lichtman, said the trial was "not justice." He said Guzman did not receive a fair trial after the judge denied Guzman's request for a hearing to investigate possible juror misconduct.
What the prosecutors said: Brian A. Benczkowski, assistant attorney general of the Justice Department's Criminal Division, called the sentencing "a measure of justice" and added that Guzman won't be able to "pour poison over our borders."
What's next: Guzman is expected to be transported to the Supermax federal facility in Colorado — the same facility the Unabomber and Boston bomber are serving their sentences.