US reels after mass shootings
4:14 p.m. ET, August 7, 2019
El Paso city officials call on Trump to condemn racism during his visit
City officials in El Paso, Texas, are calling on President Trump to condemn white supremacy and violence during his visit today.
Trump is currently on his way to El Paso from Dayton, Ohio, the site of another mass shooting. He is expected to meet with victims' families in Texas.
El Paso City Councilwoman Claudia Ordaz Perez and County Commissioner Vincent Perez said in a statement ahead of Trump's visit that the city is healing from "the worst terrorist attack in US history against Hispanics."
It continued to say if the President didn't call for an end to violence, he would be putting communities at "greater risk for racially-motivated attacks."
Here's what else the statement said:
"Calling on our nation to condemn racism, bigotry, and white supremacy must begin with President of the United States demanding an end to these domestic acts of terrorism, where the lives of 22 innocent victims from our community are now lost. If the President fails to strongly condemn this racially-motivated terrorist attack and fails to call for an end to the use of violence against minority groups by radicalized white nationalist terrorists during his visit, his continued depiction of immigrants and migrants as a threat to our nation will only place our community at greater risk for racially-motivated attacks."
3:49 p.m. ET, August 7, 2019
Hearse carrying El Paso shooting victim crosses border into Mexico
The body of El Paso shooting victim Elsa Mendoza de la Mora was returned to Mexico in a hearse that crossed the Puente Libre Bridge in Ciudad Juarez.
Mendoza was one of eight Mexican victims killed in Saturday's shooting at Walmart in El Paso, Texas. The shooting left 22 people dead and dozens others injured.
She was a teacher and director of an elementary school, CNN affiliate KTSM reported.
"Thank you very much to all the people who have been attentive to my family and me. I know my mother will get all that love that we share," her son Antonio posted to his Facebook page.
"How much love you gave me. How much strength you taught me. Having been your son and your student of life has been the best of my life. Thanks mom. Love you."
3:34 p.m. ET, August 7, 2019
Texas gives $5 million to El Paso community, governor says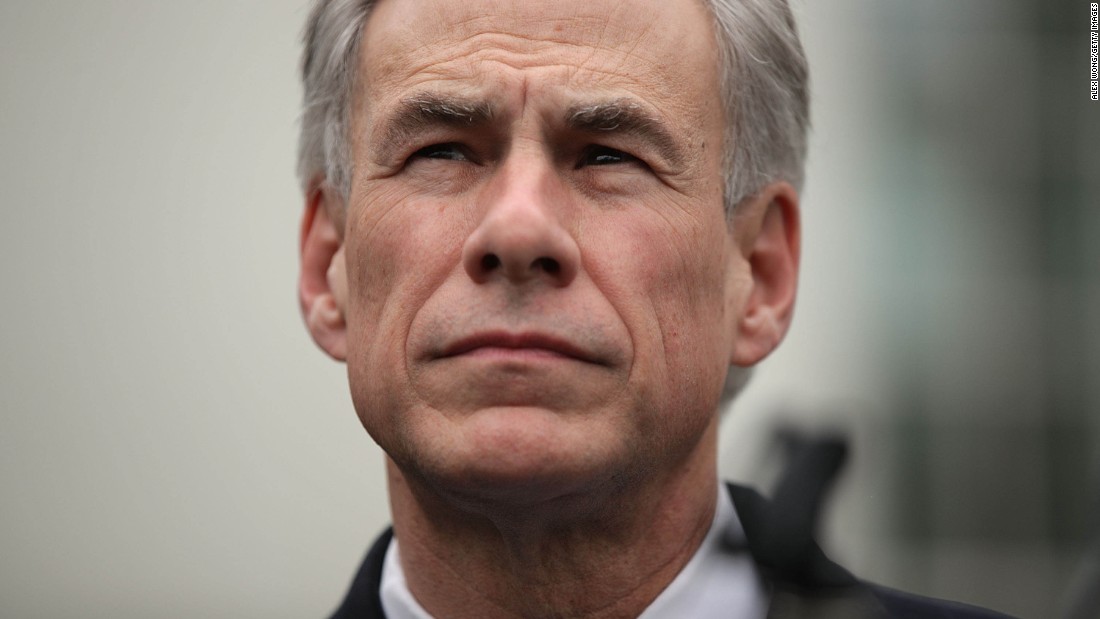 Texas Gov. Greg Abbott announced that the state would provide more than $5 million to assist the people and organizations in El Paso to "begin to be able to piece their communities back together." 
Abbott said during a meeting with the El Paso delegation today, they talked about several issues that need to be addressed, including....
New and different strategies than what was done in the aftermath of the shooting at the school in Santa Fe
Issues of domestic terrorism
Addressing online social-media-based sites where racism or hate has been promoted, including trying to assemble groups that can help with those issues and working on banning sites like 8chan
Looking at broader based issues as a state and as a people to reduce racism and hate in the state and promoting more unity
The need to ensure that guns are not in the hands of "deranged killers," while also ensuring that constitutional rights are not violated
Abbot said he will begin round tables on these issues within the month in Austin, but also in El Paso.
3:15 p.m. ET, August 7, 2019
This is what it looks like at the memorial site in El Paso
People in El Paso, Texas, are honoring the victims of Saturday's mass shooting at a memorial site on Wednesday.
But while some people are mourning, others are protesting.
President Trump is on his way to El Paso to meet with families later today. The shooting on Saturday killed 22 people, both US and Mexican citizens.
Here's a look at the scene: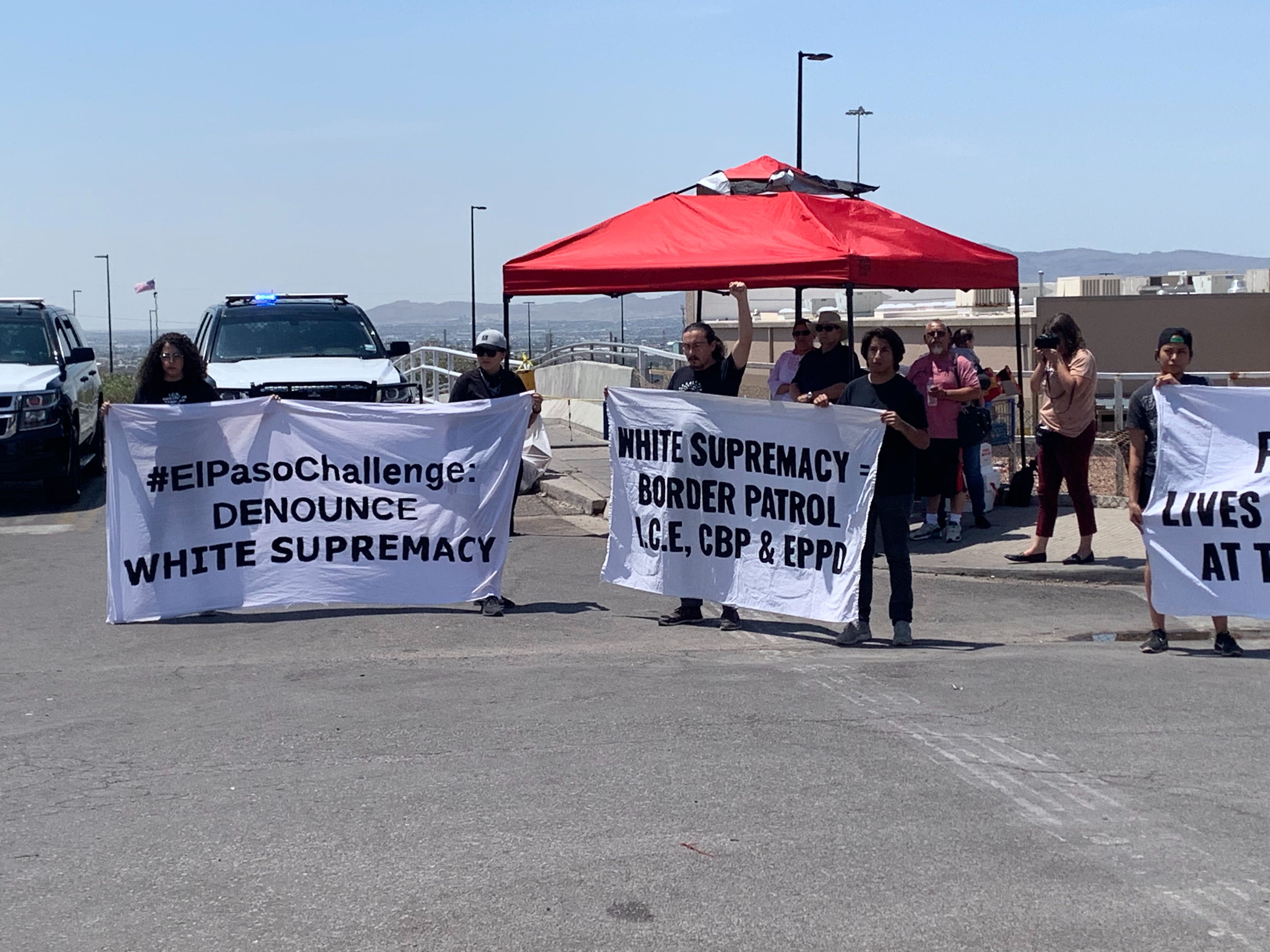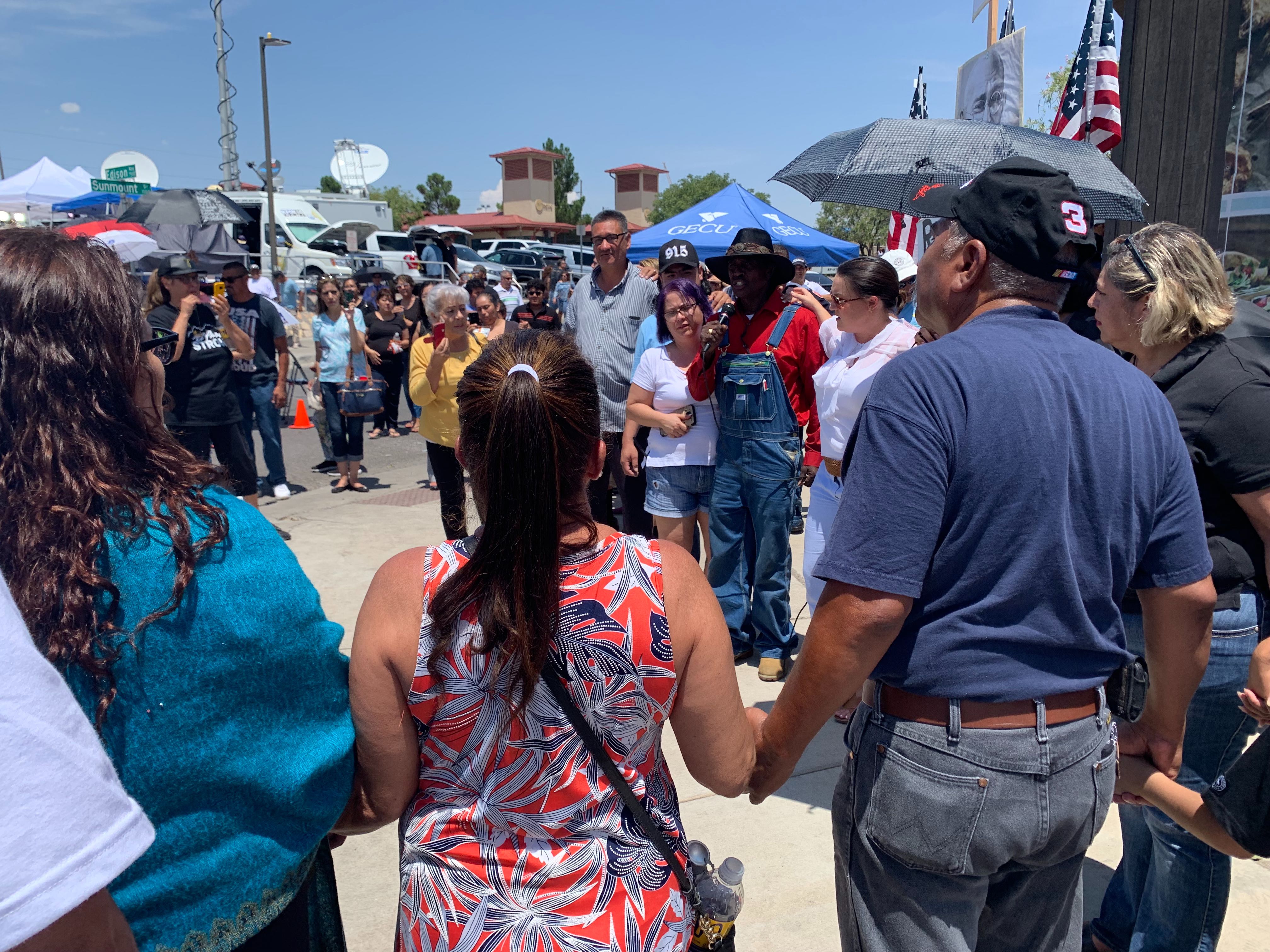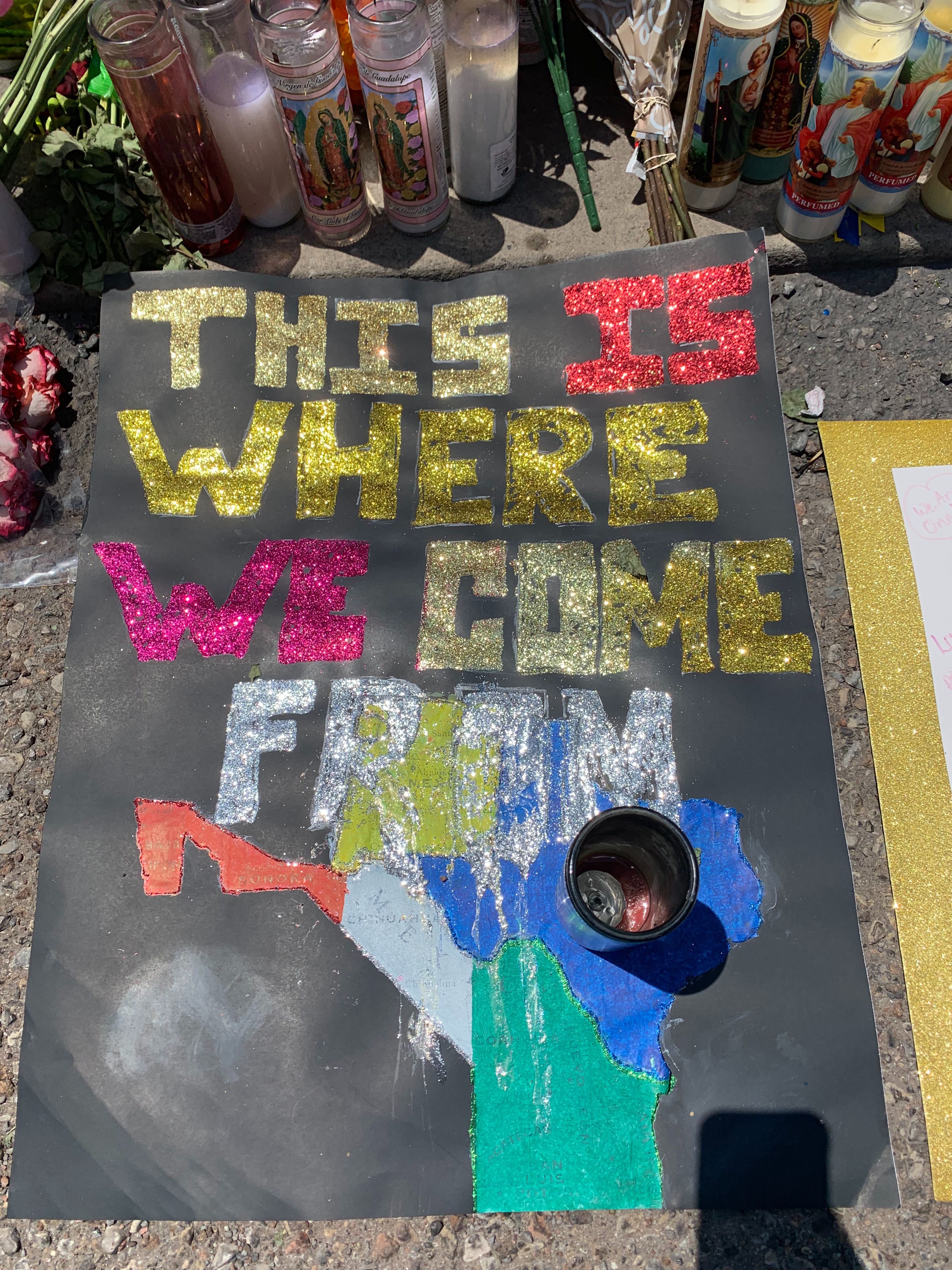 3:00 p.m. ET, August 7, 2019
Trump is considering executive action on background checks, source says
President Trump is looking at ways to tighten up background checks through some sort of executive action, a source familiar with internal discussions said.
The source cautioned it's too early in the process to get into any more detail at the moment.  
What the White House has said: Kellyanne Conway said earlier this week in an interview with Fox, that "the President stands ready to act" and added he spoke with GOP Sen. Pat Toomey and Democratic Sen. Joe Manchin about their background check legislation.
Conway said Trump is "willing to do things that keep the guns out of the hands of the wrong people, without abrogating the rights of citizens" to have weapons. 
3:02 p.m. ET, August 7, 2019
Joe Biden: Trump has "fanned the flames of white supremacy"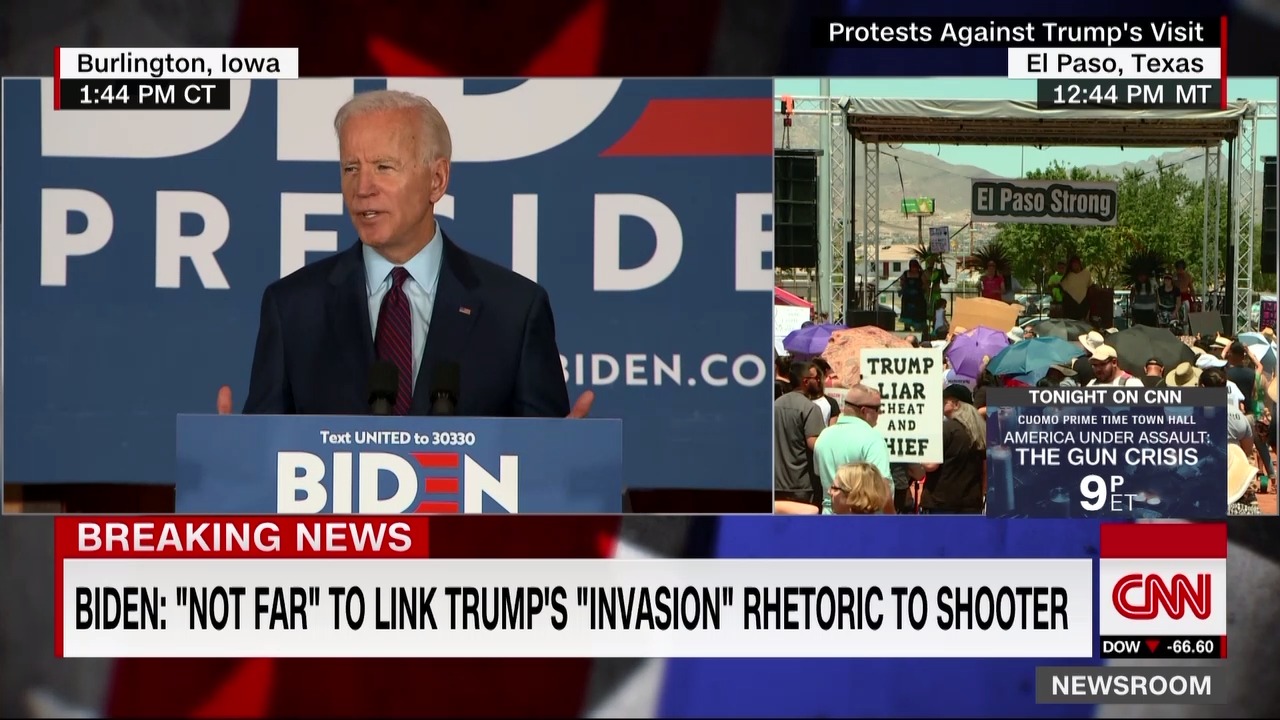 Former Vice President Joe Biden, a Democrat who is running for president, criticized President Trump's response to the shootings this week, saying the President has "fanned the flames of white supremacy."
"His low energy, vacant-eyed mouthing of the words written for him condemning white supremacists this week. I don't believe fooled anyone at home or abroad. The energetic embrace of this President by the darkest hearts and most hate-filled minds in this country say it all," Biden told supporters today.
Biden went on to explain why he thinks Trump "encourages and emboldens" hate.
"How far is it from Trump saying this is an invasion to the shooter in El Paso declaring, 'This attack is a response to the hispanic invasion of Texas?' How far apart are those comments? How far is it from white supremacists and Neo-Nazis in Charlottesville, Trump's very fine people chanting, 'You will replace us' to the shooter at the Tree of Life Synagogue in Pittsburgh, saying, 'We're committing genocide,' 'Jews are committing genocide on his people.' I don't think it's that far at all. 
He continued: "It's both clear language and in code, this President has fanned the flames of white supremacy in this nation."
3:24 p.m. ET, August 7, 2019
200 House Democrats just asked Mitch McConnell to bring the Senate back from recess to work on a gun bill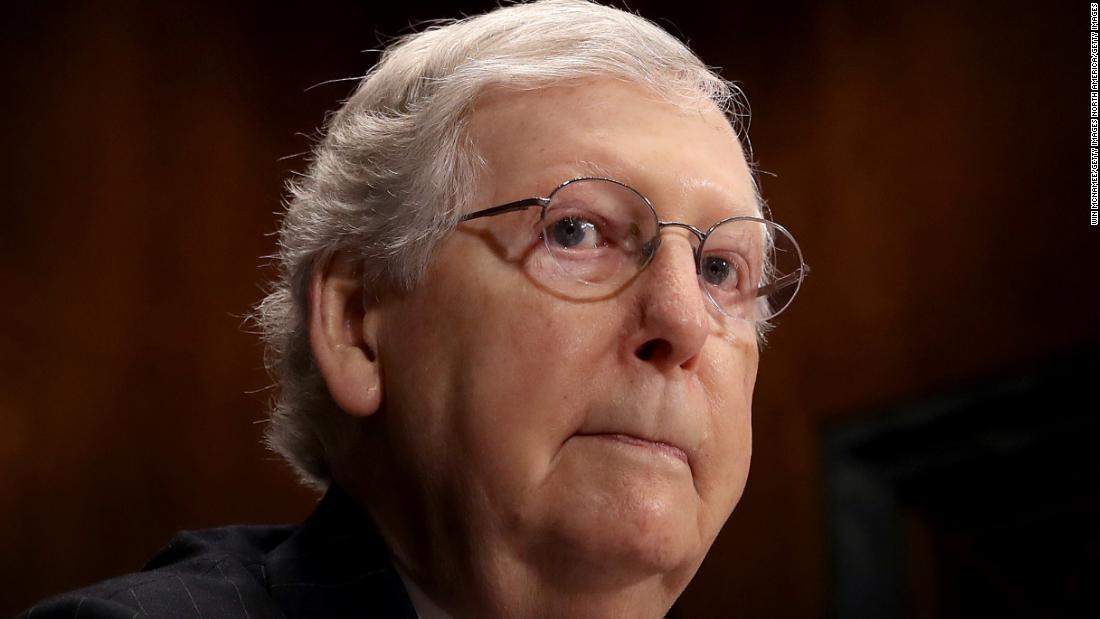 More than 200 House members — all Democrats — have urged Senate Majority Leader Mitch McConnell to call back the Senate and get to work to pass their background checks bill.
"This inaction must stop. We know background checks save lives," the group wrote in a letter, dated today.
Some context: A bill that would require background checks on all firearm sales in the country passed the House in February with bipartisan support — and subsequently stalled in the Senate. The Senate is currently on an August recess. While there have been private conference calls among some members to discuss steps ahead after this weekend's mass shooting, the idea of bringing the Senate back from recess was not discussed.
Here's the full text of the letter:
Dear Leader McConnell: 
We strongly urge you to take immediate action to call the Senate back into session to pass H.R. 8, the Bipartisan Background Checks Act and H.R 1112, the Enhanced Background Checks Act.
In February, the new Democratic House Majority took swift action to pass these bipartisan bills which not only save lives, but also has the support of more than 90 percent of the American people. Since that time, you have allowed more than 150 days to pass and countless lives have been lost including those most recently lost in Gilroy, California, El Paso, Texas, Dayton, Ohio, Chicago, Illinois and the many others who will never make the headlines. 
This inaction must stop. We know background checks save lives. Every day background checks stop more than 170 felons and 50 domestic abusers from getting a gun. Any delay to pass commonsense gun violence prevention legislation only increases the chances that more innocent people in America may suffer from the tragic and needless loss caused by gun violence. 
Again, we urge you to follow the leadership of the House Democratic Majority and immediately come back into session to pass H.R 8, the Bipartisan Background Checks Act and H.R. 1112, the Enhanced Background Checks Act, that could prevent dangerous criminals from obtaining weapons and save lives.
Thank you for your prompt attention to this matter of great urgency to the American people.
1:46 p.m. ET, August 7, 2019
NOW: Trump and the first lady are on their way to El Paso
President Trump and the first lady have departed Dayton, Ohio, after a little less than 3 hours on the ground.
The President didn't make any public remarks during his stop and instead met with medical professionals, first responders and some victims and family members behind closed doors at Miami Valley Hospital.
Trump is now en route El Paso, where he's expected to meet with a similar set of people affected by the weekend shooting there. It's about a 3-hour flight.
At least 31 people were killed in the two cities in mass shootings over the weekend.
1:44 p.m. ET, August 7, 2019
Trump's going to El Paso soon. Here's how residents are reacting to the visit.
President Trump will soon visit El Paso, Texas, where  22 people were killed in a mass shooting at a Walmart on Saturday.
CNN asked some residents, "Do you want President Trump here?" Here's how they responded:
Dr. Sylvia Acosta: "Personally, I think this community is hurting and I don't think he's done anything to help that."
Jim Ward, musician: "I don't, no."
Juan Cabrera, the El Paso Independent School District Superintendent: "I don't know how he's going to help. I don't know what his desire to be here or what his actions are going to be but as a head of state, I do agree with the Mayor, if we get resources to support us so be it. But I don't see how it's going to help."
Marina Moncisvais: "Absolutely not. It's not the right time."