Deadly shooting at California synagogue
2:43 p.m. ET, April 28, 2019
All shooting victims have been discharged from the hospital
All the victims from the shooting at Congregation Chabad synagogue on Saturday have been discharged from Palomar Health in San Diego County, a hospital spokesperson says.
Rabbi Yisroel Goldstein will be holding a press conference at the synagogue today at 5 p.m. EST.
2:41 p.m. ET, April 28, 2019
A grandfather shielded his grandson from bullets during the attack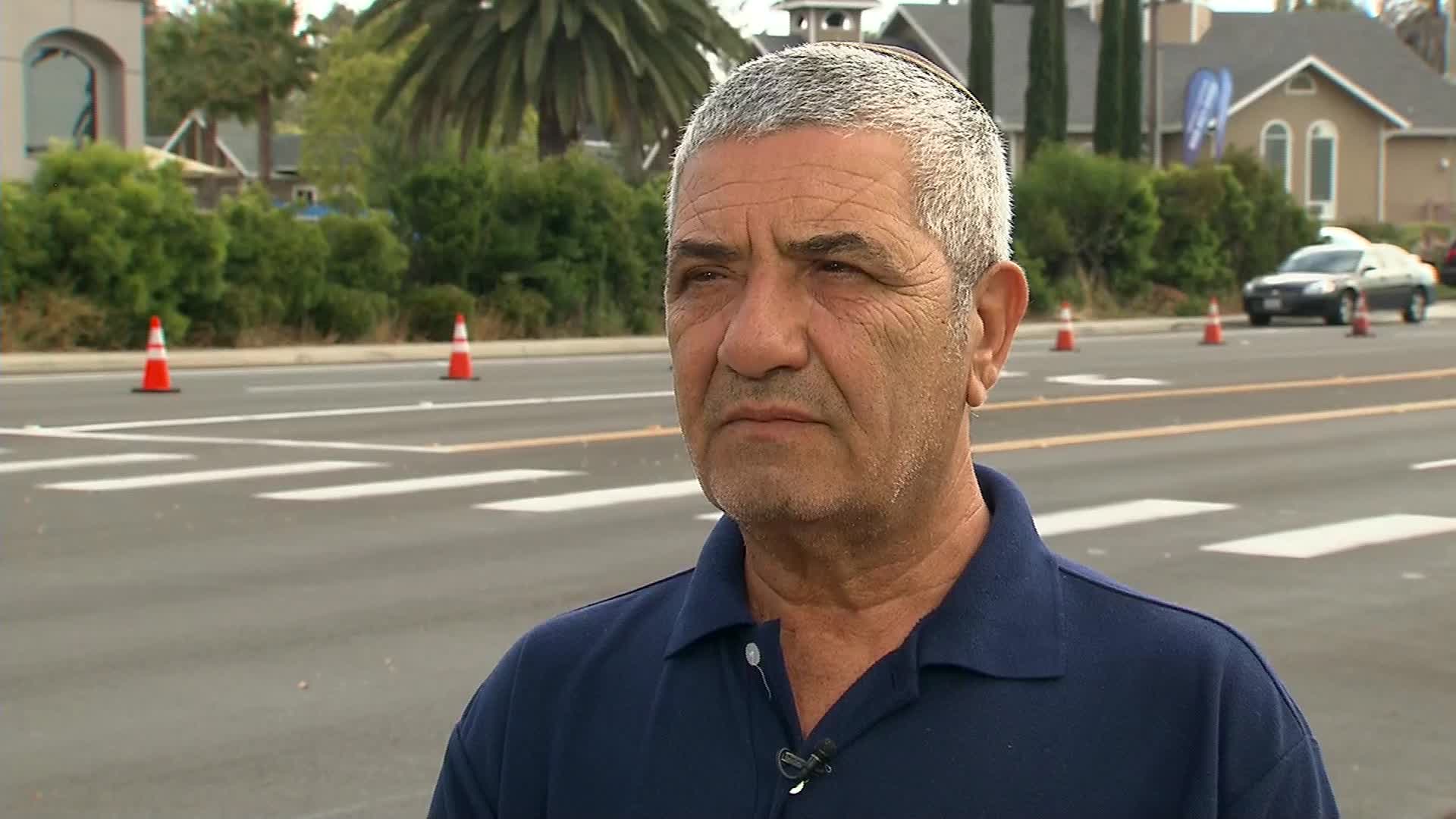 Shimon Abitbul is visiting the US from Israel and was at Congregation Chabad in Poway during Saturday's shooting. He talked to CNN's Nick Watt about the experience.
Abitbul said he first tried to protect his grandson from the shooter by lying on top of the child. Once he heard a pause in the gunfire, he took his grandson and ran away from the synagogue and into the neighborhood. Abitbul's granddaughter was being led to safety by Almog Peretz, who then got shot in the leg.
According to Abitbul, his grandchildren didn't understand what was going on. They thought they were playing, and there wasn't a real shooting.
Abitbul also described the heart-wrenching moments when Lori Kaye's husband, who is a doctor, tried to save her life. Abitdul, who is a paramedic in Israel, said they saw a hole in her chest and tried to perform CPR on her. Kaye ultimately died.
2:02 p.m. ET, April 28, 2019
Pastor of the church the suspect attended speaks out
CNN spoke with Zach Keele, the pastor at Escondido Orthodox Presbyterian Church, where the 19-year-old synagogue shooting suspect John Earnest attended.
Keele said that Earnest was a member of the church for most of his life, but he didn't participate in any youth or Sunday school activities. The pastor condemned the shooting.
"We completely deplore what he did," Keele said. "It is not part of our beliefs, our practices, our teachings in any way. Our hearts, our prayers, our tears go out to the victims. To all those wonderful neighbors at the synagogue, we pray for them.
"And it just saddens us that this horrible act of evil could come from someone we know," he added.
Keele said the shooting came as surprise to the community.
"We believe in lifting high the love of Christ to all people -- men, women, old and young from every tribe and denomination," he said. "This is a complete surprise. He was quiet, kept to himself, sweet guy. We had no idea. This a surprise to all of us."
1:33 p.m. ET, April 28, 2019
The rabbi injured in the shooting wants Jewish people to 'fill up the synagogues'
Rabbi Yisroel Goldstein, who leads Congregation Chabad and was injured in Saturday's attack, spoke to CNN's Brian Stelter about what it was like to escape death, losing a friend and anti-Semitism.
On surviving the tragedy:
It is so horrific. I met the terrorist face to face, eye to eye. Our eyes locked and he aimed at me and miraculously, I was able to just survive losing my fingers but still alive here to say today.

Sadly, my colleague, my long-time mentor was Lori Kaye, that was standing between the lobby, did not survive. She was shot point-blank. 
On Lori Kaye, the woman who was killed:
Lori and I have known each other for over 25 years. She was one of the pioneering members of our congregation. She is not just a member, she's an activist. She personified ultimate of kindness and generosity. 

She's one of those people who are always there to be able to help others in their time of need. When people are diagnosed with cancer, she would be dragging them to appointments and would bring flowers to cheer people up and bake Shabbat challah just to bring the family some happiness. 

She was the ultimate woman of kindness and it's unfathomable, why this beautiful, beautiful, wonderful human being would be shot down.
On attacks targeting Jewish people:
This has to stop. The constitution of the United States guarantees freedom and religion for all faith. You know, we're so lucky and fortunate to live in a country that protects our rights to live as proud Jews. We're still recovering from the Holocaust. We found a haven to live as free people and yet, we're being mowed down like animals like we're Nazi Germany. And this has to stop.

But you know what? We're not going to be intimidated or deterred. Terror will not win and as Americans, we can't and won't cower in the face of this senseless hate of what's called anti-semitism. 
On his reflections after the shooting:
After recovering from surgery, so much thoughts have been running through my mind trying to figure out what sense can I make out of this? Why was my life spared? 

I was centimeters away from being shot point blank, and I got away from losing my index finger that will be a scar forever. But that scar is going to remind me how vulnerable we are, but yet how heroic each one of us can be to stand up and fight against terror. 
On how to combat the darkness:
A little bit of light pushes away a lot of darkness. We need a lot of light now.

This coming Saturday, I personally feel I want to appeal to all the Jewish people to make an effort to attend synagogue. We need to fill up those rooms, not run away from synagogue. On the contrary, let's fill up the synagogues. 

Let us show these terrorists, let us show these evil, wicked people, they will not do anything to hinder us from being proud Jews, and for being proud people walking the freedom of America. 

We need to really answer the darkness with as much life as possible.
On his message to his congregation:
I have lived through this horror for a reason. And we have been taught anything that you see and hear in life, you need to take a lesson and do something with it. And I want to take my message to as many people as possible.

Missing a finger is just a finger. But God didn't want me to die yesterday. God wants me to continue on being his emissary and to be a partner.

And you know what? We are all created in the image of God. We all have a mission in this world. We are all partners of God's creation. We all need to just take this darkness and do some random acts of kindness.

It's going to tip the scale in our favor 100%. 
On turning pain into something positive:
I got both of my hands wrapped up. I can't even drink a cup of water. I'm in excruciating pain out of surgery, but the pain doesn't pale towards what I can do to help another person. What can I do to inspire others who have been in such dark spaces as well? Hopefully, I accomplish that. 
Watch part of the interview here:
1:24 p.m. ET, April 28, 2019
Hero uncle leads children to safety after being shot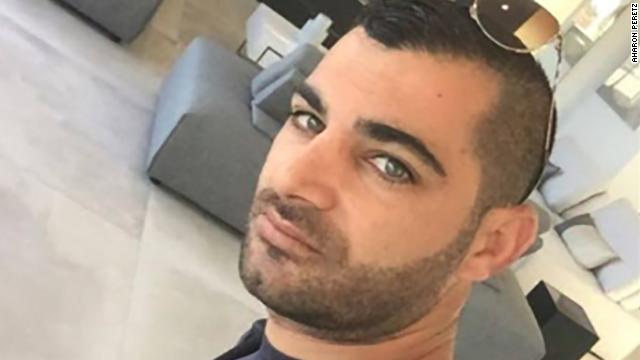 Almog Peretz, one of three people wounded in Saturday's shooting at Congregation Chabad, spoke with CNN's Oren Liebermann about the attack.
Peretz, who is visiting San Diego from Israel, said he was shot in the leg, where the bullet is still lodged. Doctors are evaluating whether to removed it.
"Thank God I am slowly, slowly improving," he said.
Peretz was in the synagogue with his family and was taking a friend's daughter to the dining room when the shooter entered the building, he said. He said he heard a gunshot, turned around to look and saw the shooter standing in the lobby.
"He stood by the door so he could escape. He was calm, he stood like a soldier and he shot like a sniper. Standing calmly in the doorway and just shooting so that if he had to run he could," Peretz said.
Peretz said he was across the synagogue from the shooter and did not see anyone else shot. He saw the shooter "line him up, almost like he had a sniper, and aimed, and started shooting."
That's when Peretz believes he was shot. Peretz said he ran to an emergency exit door and told nearby children to follow him. Peretz took the kids next door to the rabbi's home. He then returned to the synagogue to search for a niece who was missing. She was later found hiding in the bathroom in the synagogue, he said. By the time Peretz returned to the synagogue, the shooter was gone, he added.
One of Peretz's other nieces, 9-year-old Noya Dahan, was injured by shrapnel but has since been released from the hospital, he said.
12:05 p.m. ET, April 28, 2019
What we know about the victims of the shooting
Lori Kaye, 60, was fatally shot at the synagogue when she jumped between the shooter and the rabbi.
She had attended services Saturday to say a Kaddish prayer for her mother, who died in November, a friend said.
Three people were also injured in the shooting:
Rabbi Yisroel Goldstein, 57, had been shot in the hand when Kaye stepped between him and the gunman. The rabbi suffered what looked like defensive wounds to both of his index fingers, a doctor at the Palomar Medical Center said.
Noya Dahan, 9, was at the synagogue with her two sisters and was injured by shrapnel, her father said.
Almog Peretz, 34, was injured by shrapnel while trying to protect his niece, the girl's father said. He was visiting from Israel for Passover and was attending Saturday service with his family when the shooting happened, a congregation member said.
11:53 a.m. ET, April 28, 2019
Mayor says preparations after Pittsburgh shooting saved lives in Poway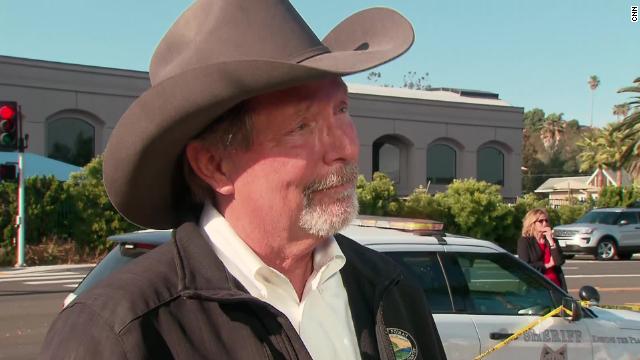 Safety discussions after the shooting at the Tree of Life synagogue in Pittsburgh six months ago likely saved lives on Saturday, Mayor Steve Vaus told CNN's Nick Watt.
"Just a few days after the Tree of Life Massacre in Pittsburgh we came together here with the Rabbi and his congregants ... and not only memorialized the victims of Pittsburgh but we talked about how to minimize future tragedies," Vaus said.
"And I have no doubt that saved lives yesterday."
Vaus also commended the courage of the congregants.
"I heard a story about a man that whisked children out to safety. Others covered their fellow congregants with their own bodies. That's the community of Poway that I want the world to know about," he said.
Vaus described the Poway community as multi-religious, noting that the city had a synagogue, a Greek Orthodox church and a Presbyterian church.
"This is a community that -- faith binds us together," he said.
11:10 a.m. ET, April 28, 2019
European Jewish Congress calls the shooting 'a very worrying trend in antisemitism in the US'
The European Jewish Congress condemned the shooting at the Congregation Chabad, calling it "a very worrying trend in antisemitism in the US."
"This, coupled with the horrifically antisemitic caricature in the New York Times over the weekend and the repeated attempts by local political leaders to diminish, belittle and even in some instances, justify antisemitism, means that sadly the U.S. is moving towards European levels of antisemitism," EJC president Moshe Kantor said in a statement.
Kantor was referring to a cartoon that ran in the international print edition of The New York Times on Thursday. Times opinion editors apologized for the cartoon on Twitter, saying it included anti-Semitic tropes and was offensive.
"We have learned the hard way in Europe that extremism, whether Left or Right, is connected in its disdain for Jews and one continually feeds off the other," Kantor added.
"We call on all leaders of the world to take the fight against antisemitism more seriously and clamp down on those who spread hate because eventually it becomes a problem for society as a whole."
10:54 a.m. ET, April 28, 2019
Suspect accused of murder and attempted murder
The 19-year-old accused of opening fire at a synagogue in California has been booked into San Diego Central Jail on one count of first-degree murder and three counts of first-degree attempted murder, according to the San Diego Sheriff's Inmate Website.
The suspect, John Earnest, was booked into jail early Sunday, according to the website. The site also says that he is scheduled for arraignment on May 1 at 1:30 p.m. PST.