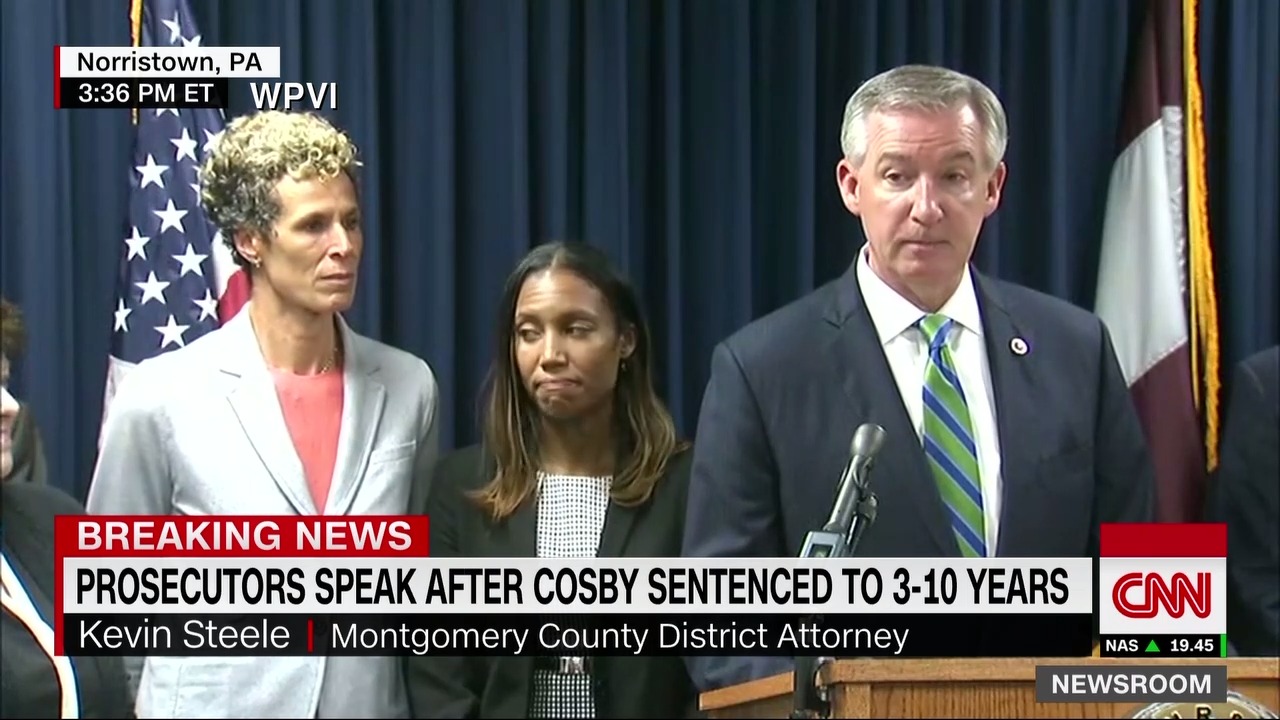 Bill Cosby was able to hide his crimes for decades behind his fame and fortune, Montgomery County District Attorney Kevin Steele said at a press conference following the sentencing.
The comedian once known as America's Dad was especially able to hide behind wholesome character on "The Cosby Show," Dr. Cliff Huxtable, Steele said.
"It was a seminal character on TV, and so was the family, but it was fiction," Steele said.
He continued:
"Before Bill Cosby became a convicted felon taken away in handcuffs and began paying for his crimes, a lot of people believed that's who he was ... He used his acting skills that endearing TV personal to win over his victims and then keep them silent about what he did to them."
Steele said the "real" Bill Cosby has finally been revealed.
"Finally, Bill Cosby has been unmasked, and we saw the real man as he is headed off to prison," he said.
Watch more: