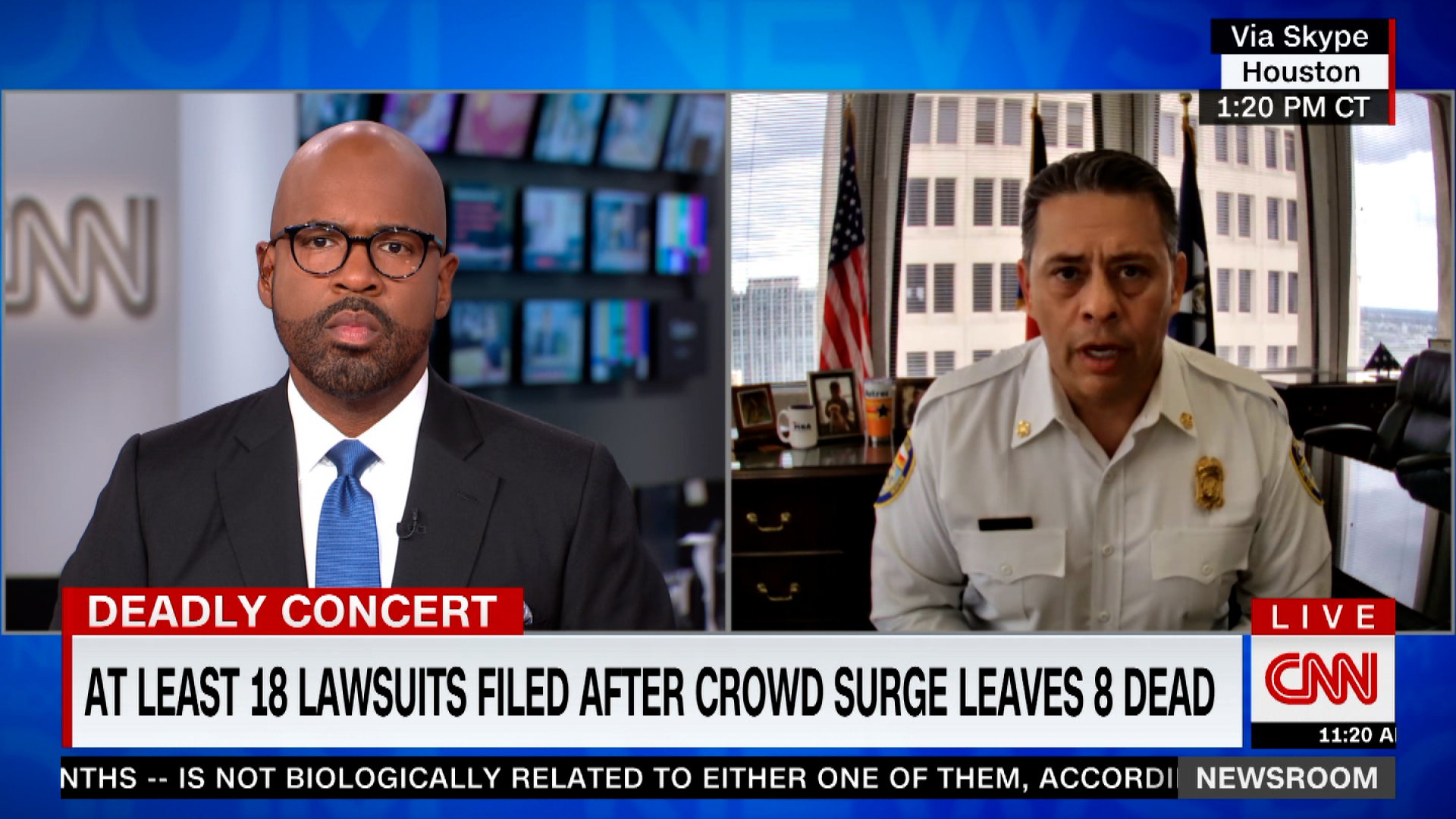 Houston Fire Chief Sam Peña said his agency would fully cooperate with the Houston Police Department's investigation into the Astroworld tragedy because the families of the victims deserve answers.
"We will be cooperating fully in terms of our resources and what we did in that operation, everything will be turned over to Houston Police Department so they can conduct a fair, thorough investigation," Peña told CNN.
"Look, we owe it to these families and it's the right thing to do for everybody involved," he continued.
Peña went on to say that while he has full confidence in the investigation being lead by Houston Police, he would also cooperate with an outside probe into the concert crowd surge that killed eight people and injured many more.
"If there is another agency that is approved to come in and do the investigation, I mean, if you're asking me my opinion, I don't know that that would be a bad thing," he said.
"The community deserves [answers] and certainly the families that were impacted by this tragedy deserve that," he said.