Shutdown causes delays at airports
11:25 a.m. ET, January 25, 2019
He's been sitting on a plane for hours, waiting for takeoff
Doug Behm has been sitting on a Jet Blue flight bound for Cartagena, Colombia, for hours. He shared a photo of passengers standing restlessly in the plane's center aisle.
"Was supposed to leave at 7.51 AM," Behm tweeted. "Taxied for a while, then back to the gate to refuel. Delayed due to staffing issues caused by the Government shutdown."
Nearly three hours after his flight was supposed to take off, Behm told CNN the plane was still stuck at the gate at John F. Kennedy Airport.
"Haven't gotten an update in a while," he said.
Here's the scene inside the plane: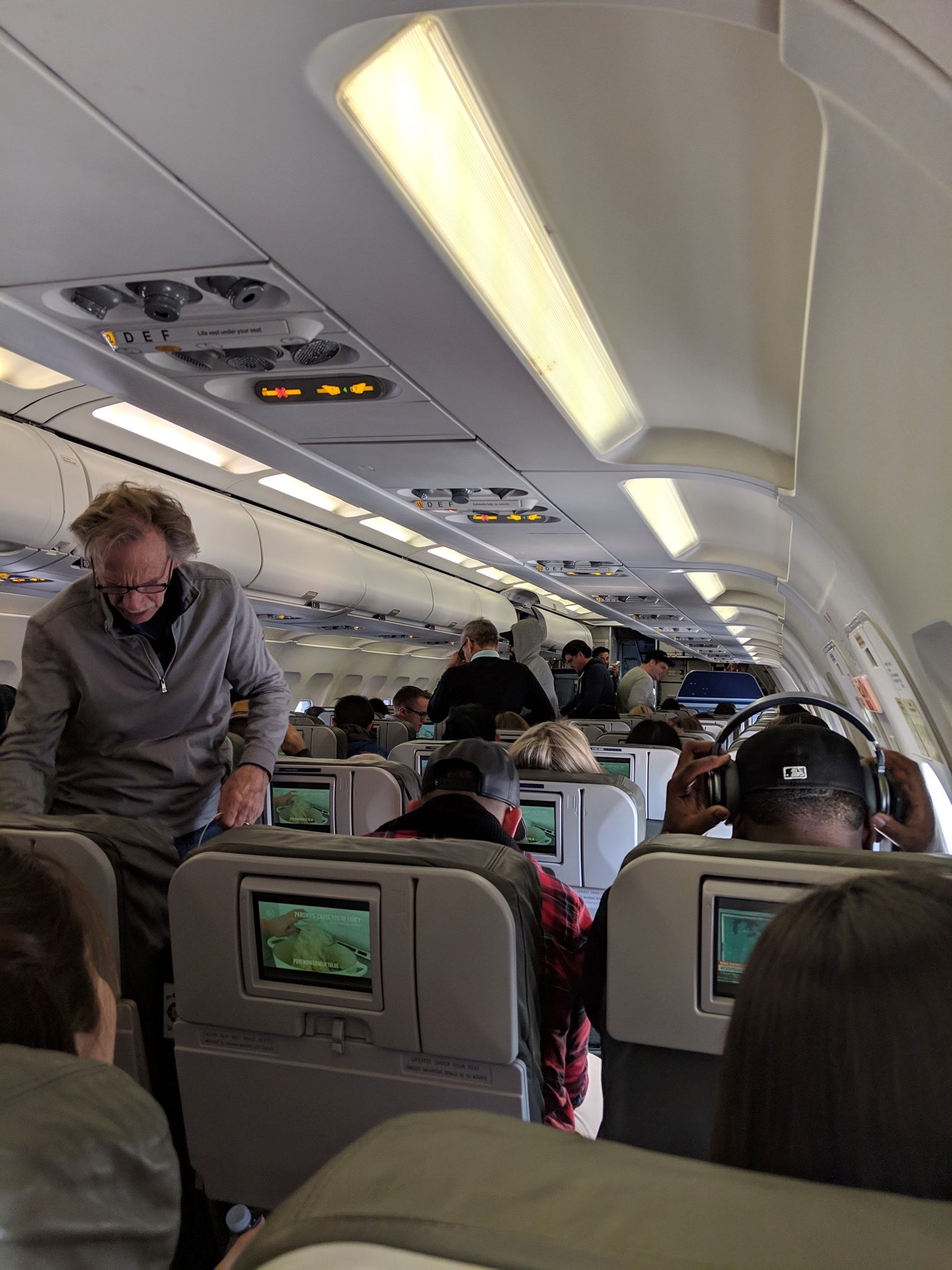 11:17 a.m. ET, January 25, 2019
This expert is concerned some air traffic controllers are "not fit for duty"
Asked by CNN's Jim Sciutto whether the airport delays are a direct result of the government shutdown, Trish Gilbert, Executive Vice President of the National Air Traffic Controllers Association said, "Absolutely."
"We predicted that you cannot continue to operate a system this complex for this long without the support structure of the people that are furloughed," Gilbert said.
While Gilbert doesn't know the details of every absence, she said there are concerns that stress and a lack of sleep could mean some air traffic controllers aren't able to do their jobs.
"We are already short-staffed," she said. "So now you've added the stress to air traffic controllers and their personal circumstances. And they're not sleeping at night. Now we're concerned that they're not fit for duty."
11:07 a.m. ET, January 25, 2019
President Trump has been briefed on the airport delays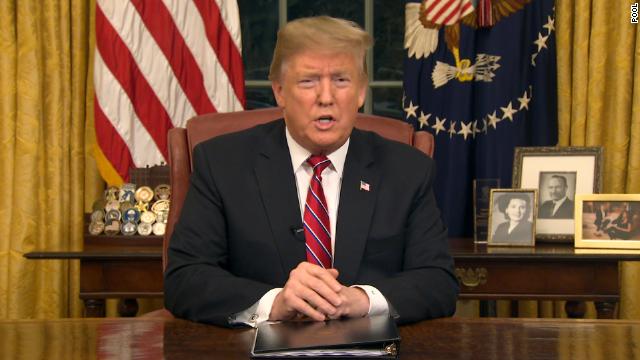 White House Press Secretary Sarah Sanders said in statement that President Trump has been briefed on the airport delays.
"The President has been briefed and we are monitoring the ongoing delays at some airports," Sanders said. "We are in regular contact with officials at the Department of Transportation and the FAA."
10:44 a.m. ET, January 25, 2019
Political officials think air travel issues could be the key to ending the shutdown
It's too early to say whether widespread flight delays at major East Coast airports will break the shutdown stalemate. But the prospect of a national air travel meltdown has long loomed in the minds of White House and congressional officials as the one thing that might bring an end to the stalemate.
Administration officials have said as recently as this week that if the shutdown began to devastate air travel, they feared Republicans would jump ship and get on board with a short-term Democratic plan to reopen the government.
And it's not just inside the White House. Outside political advisers to President Trump and his allies on Capitol Hill have worried major flight issues would amplify the blame Trump is already facing for the shutdown. They, too, believe that major disruptions to air travel would ramp up pressure to reopen the government without wall funding
As the shutdown has worn on, Trump has been focused on two particular areas where Americans might be affected, according to people familiar with this thinking: Air travel and tax returns.
He has asked aides whether Transportation Security Administration and Federal Aviation Administration workers are breaking laws by calling out sick, likening it to the air traffic controllers strike during the Reagan administration.
10:43 a.m. ET, January 25, 2019
Ground stop at LaGuardia is expected for another hour
There is a ground stop at New York City's LaGuardia Airport right now. The ground stop will go on for about another hour, according to an FAA spokesman.  
The ground stop was ordered as a way to clear congestion caused by the staffing issues and the resulting slowdown of traffic.  
10:42 a.m. ET, January 25, 2019
Philadelphia airport experiencing delays of more than an hour
Philadelphia International Airport tweeted that the FAA is reporting departure delays of 1 hour and 14 minutes.
10:38 a.m. ET, January 25, 2019
She's sitting on a plane in Atlanta, waiting to take off for New York City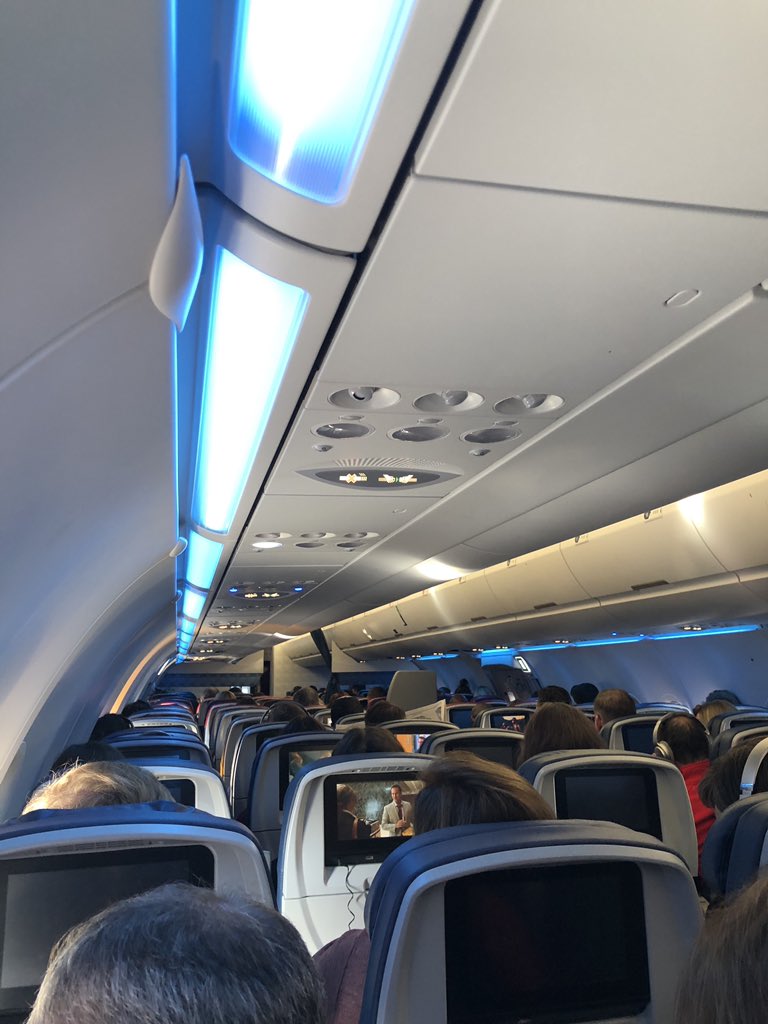 Joy Burney is sitting on Delta flight 2927, from Atlanta to New York City's LaGuardia Airport.
That flight has been delayed because of staffing issues with air traffic control.
"My flight was supposed to take off at 9:30," she told CNN. "(Our) departure time was updated 3 times. Originally, we were told there was a delay at LaGuardia. They thought maybe they were de-icing planes since planes were grounded."