Editor's Note: Monthly Ticket is a CNN Travel series that spotlights some of the most fascinating topics in the travel world. In August, we're making the most of the last month of summer by highlighting some of the coolest ways to enjoy the season.
As those of us in the Northern Hemisphere enjoy these last days of summer, many families are flocking to theme parks both in the US and abroad to squeeze in a few more moments of fun.
That includes a series of new parks that have opened around the world in the last two years, keeping things fresh with surprisingly understated natural surroundings or just the opposite – jaw-dropping, hair-raising, all-consuming attractions.
From the super subtle and surreal, like Ghibli Park in Japan, to a tidal wave of fun at Columbia Pictures Aquaverse in Thailand, here's a look at a few of the most noteworthy new theme parks for those unforgettable family memories.
Katmandu Park, Punta Cana, Dominican Republic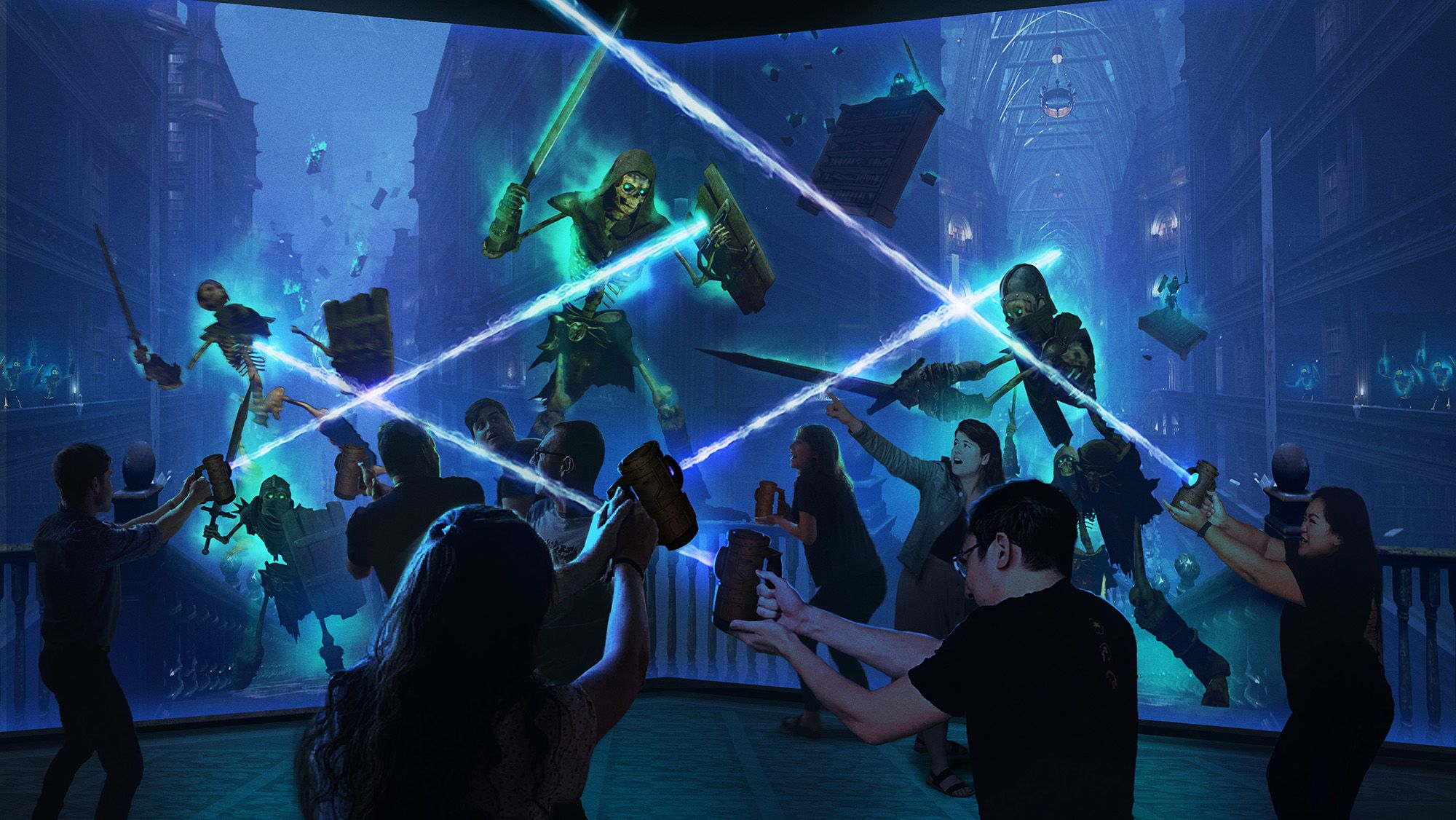 Experience the hidden realms of the Himalayas in the middle of the Caribbean at Katmandu Park in Punta Cana.
Opened in March 2023 on the east coast of the Dominican Republic, the park is full of mystery and lore.
According to legend, explorer Kilgore Goode was on an adventure through Nepal when he stumbled upon the "Desirata" jewel, protected by a ferocious yeti. But the discovery turned everything upside down.
Immersing guests in this magical world, Katmandu Punta Cana skips more classic boomerang and twister coasters, instead specializing in tech-savvy, interactive indoor rides.
For instance, the 4D dark ride, "Legend of the Desirata," chronicles the brand's origin story – all brought to life by sensory, lighting and projection effects.
Another key attraction is EtherQuest, an interactive walk-through experience where guests use blasters and props to defeat an army of evil mages in the "upside-down house" amid immersive projection technology.
Not to be outdone is the "Challenge of the Mad Mage," which enables every guest to partake in a blaster duel during a surreal chess match while wind, vibration and mist sensations enhance the experience.
Aside from immersive rides, guests can also check out the Himalaya-inspired mini golf course, a sky-high ropes course, climbing walls and a whimsical carousel for younger adventurers.
Katmandu Park, Punta Cana. Av. Alemania, Punta Cana 23000, Dominican Republic. Tickets from $120 for adults; $85 for children for a one-use pass. 
Super Nintendo World, California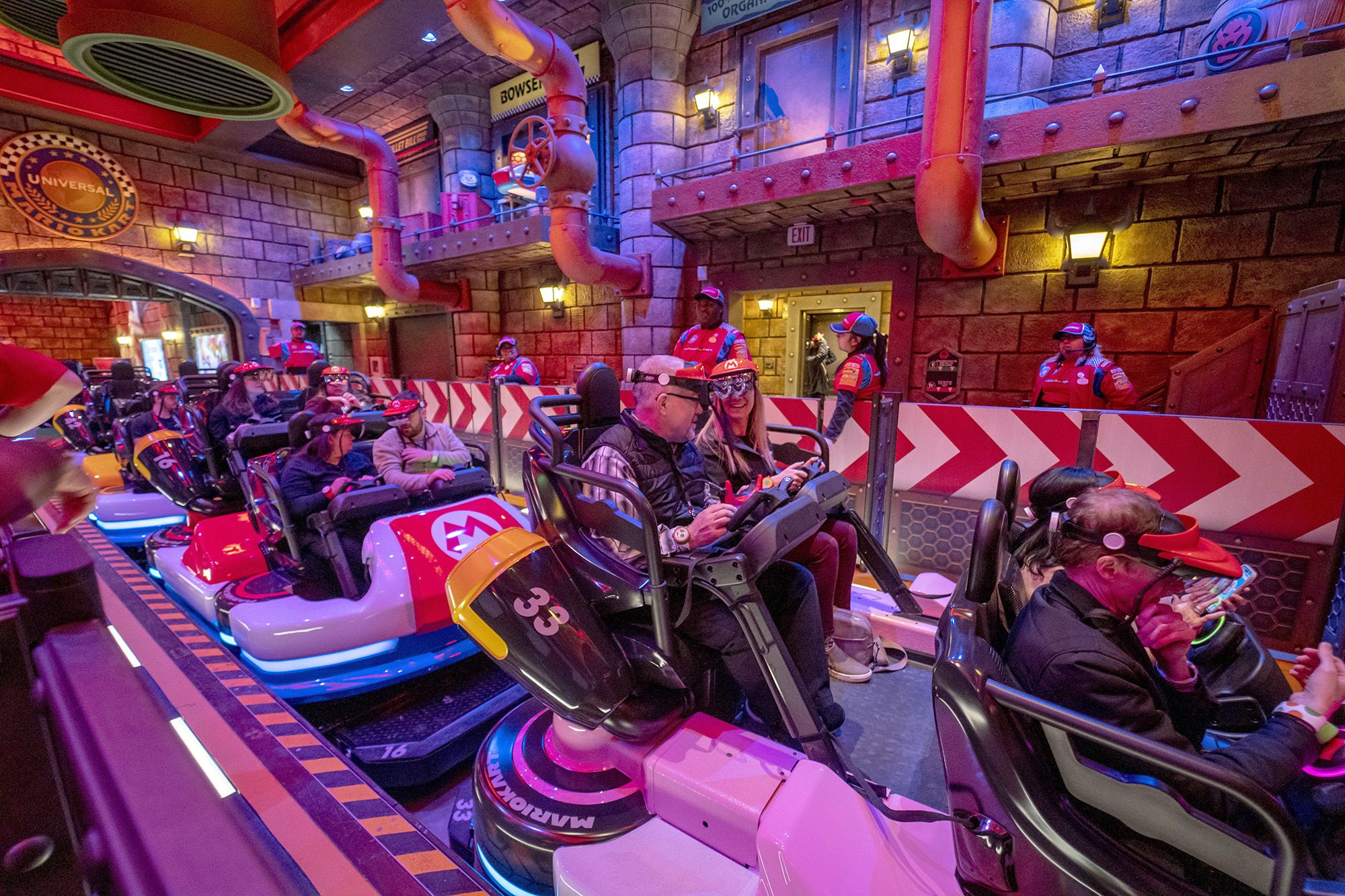 Oh yeah! Mario time! Just over a year after opening at Universal Studios Japan in 2021, Super Nintendo World touched down at Universal Studios Hollywood in February 2023.
Guests enter the Mushroom Kingdom via the game's iconic green pipe. Once inside, visitors will discover a world of fun experiences, from meeting their favorite characters to dining on "Piranha Plant" caprese, Chef Toad's short rib special and "? Block" tiramisu at Toadstool Cafe.
Fans of the game will appreciate the impressive grounds, featuring recreations of familiar game scenes like Princess Peach's Castle, Bowser's Castle and Mount Beanpole, designed to look like the game's 16-bit graphics.
But the marquee attraction is "Mario Kart: Bowser's Challenge."
A cross between a video game and a roller coaster, the tech-savvy ride takes passengers through a multi-sensory world where they'll use augmented reality (AR) to navigate different race courses and try to defeat Team Bowser.
Guests who purchase a Power-Up Band (an add-on wristband that syncs with the park's app) can also use AR to play mini-games and "Key Challenges" throughout the park to unlock a final boss battle with Bowser Jr.
Super Nintendo World. Universal Studios Hollywood, 100 Universal City Plaza, Universal City, CA, US, 91608. Tickets from $109. 
Ghibli Park, Japan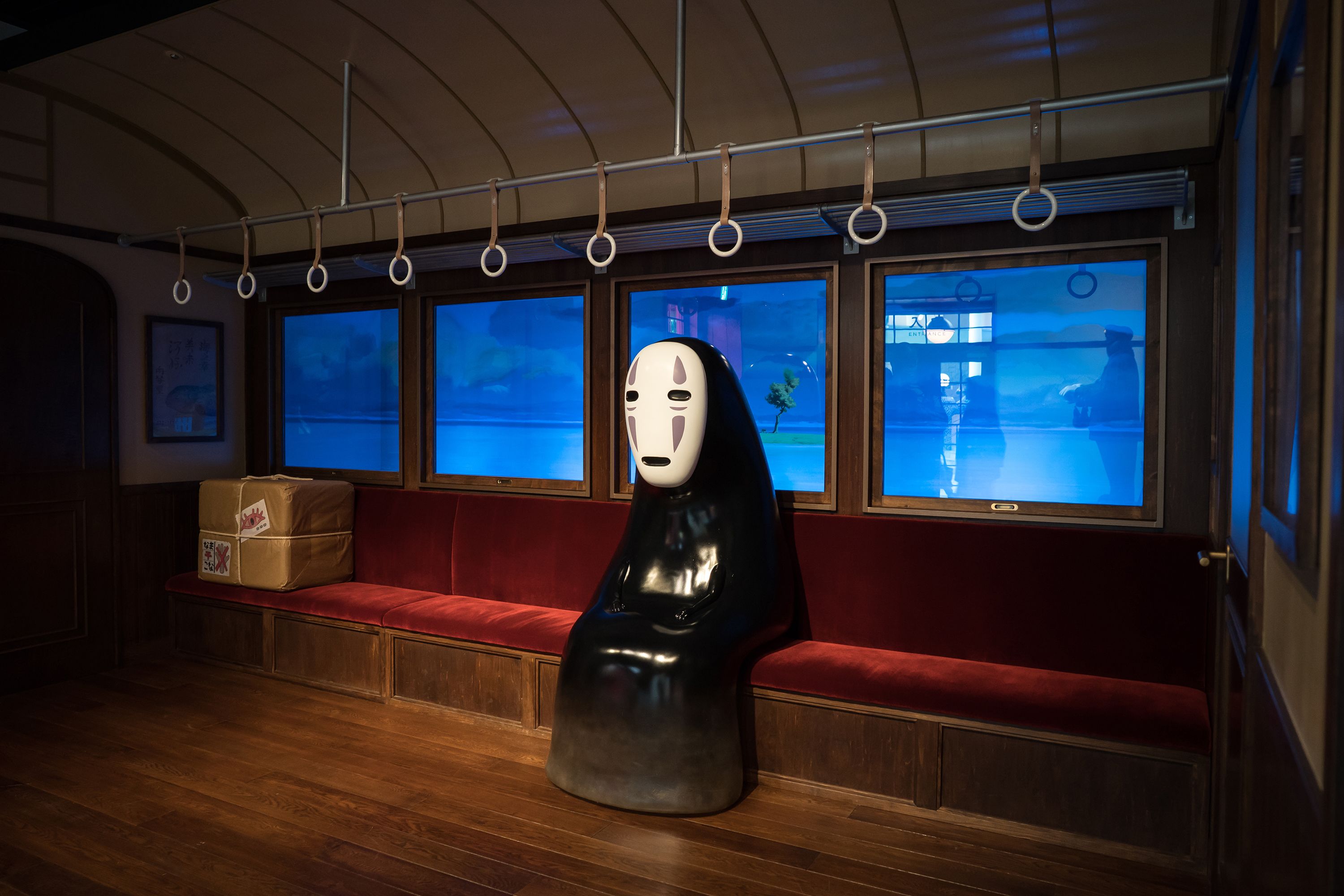 If you love Hayao Miyazaki's Studio Ghibli animated films, like the Academy Award-winning "Spirited Away" or "My Neighbor Totoro," this new park is for you.
Located outside of Nagoya, Japan, Ghibli Park opened in late 2022. Within the 17.5 forested ground of the Expo 2005, guests will find five areas that recreate several animated famous scenes with all the whimsy, artistry and attention to detail the studio is known for
There aren't any hair-raising rides, but you can count on charming interactive exhibitions.
Guests can check out a recreation of the Catbus featured in "Totoro," explore the antique shop featured in "Whisper of the Heart," or head up to the top of the "Castle in the Sky" tower for scenic views.
There's also a cinema screening short films, a couple of cafes, and several family-friendly activities, like a Totoro-themed playground and a monorail.
Two more areas, Mononoke Village and the Valley of Witches, are expected to open later in 2023.
Ghibli Park, Expo 2005 Aichi Commemorative Park, 1533-1 Ibaragabasama, Nagakute, Aichi. Tickets from $15 for adults; $7.50 for children. 
Legoland Korea Resort, South Korea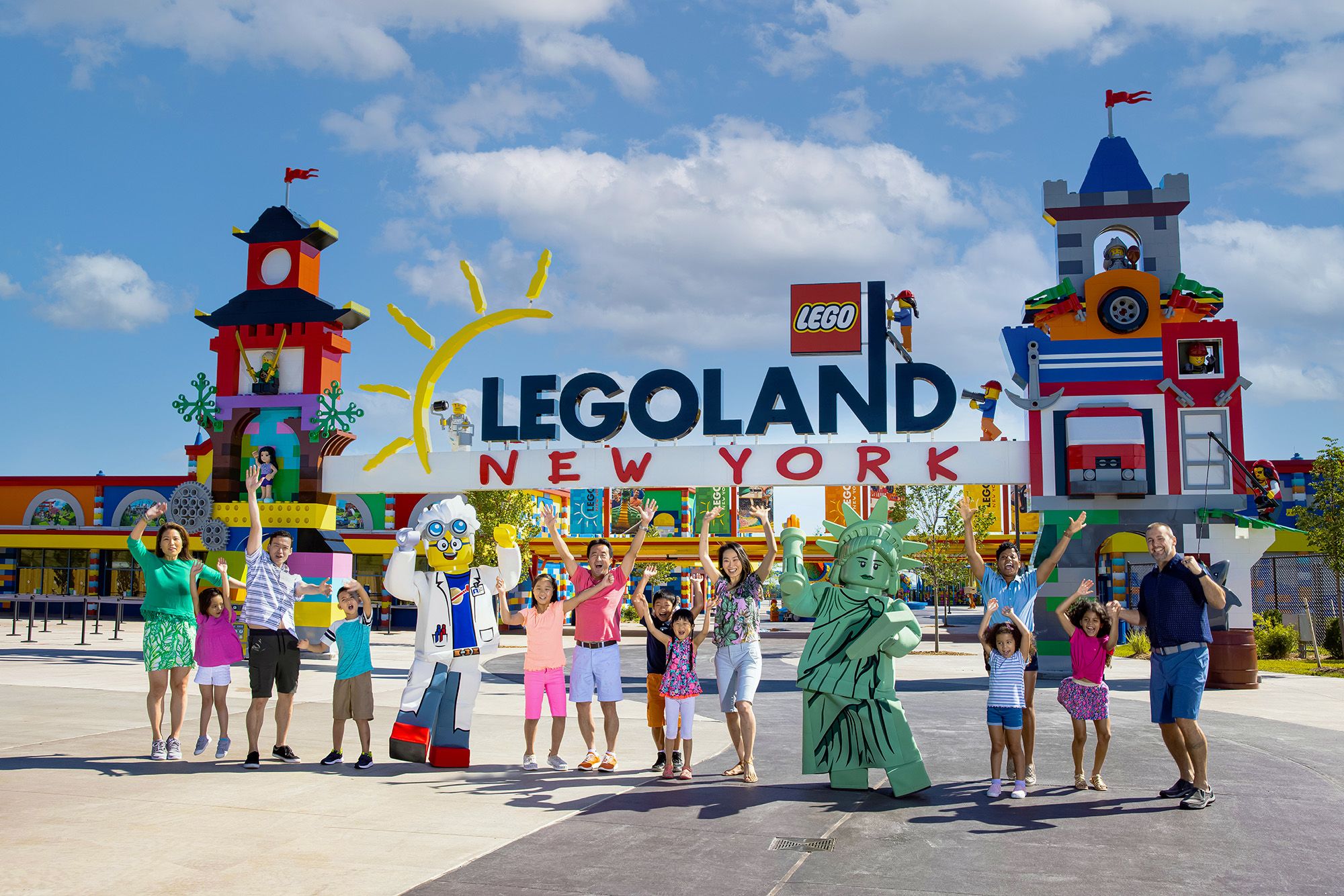 On the heels of LEGOLAND New York Resort's debut in 2021, LEGOLAND Korea Resort opened in May 2022.
Like its sister parks, this playful wonderland in Chuncheon, about 1.5 hours east of Seoul, is devoted to all things LEGO, with more than 40 rides and attractions across seven thematic zones.
In the aptly named Bricktopia area, guests can hop on family-friendly rides, visit LEGOLAND Lookout for great park views, and get hands-on with creativ