This Thanksgiving travel period is expected to be the busiest in several years and a record-setter for air travel.
In all, AAA forecasts there will be 55.4 million people traveling, including more than 49 million Americans driving, between the Wednesday before Thanksgiving (November 23) and the Sunday after the holiday. And the Transportation Security Administration is bracing for an all-time record number of passengers at America's airports over the Thanksgiving travel rush.
AAA's estimates don't even count the many Americans who are expected to travel days ahead of the five-day peak period.
"The trend is that people are still traveling in very large volumes," Aixa Diaz of AAA told CNN. "Post-pandemic, the demand for travel just continues to go up year after year, and this Thanksgiving is no exception."
AAA's estimates make this the third-busiest Thanksgiving travel period in the more than two decades AAA has tracked it. This year ranks behind only 2019 and 2005 and is about 2% higher than last year.
But that only tells part of the story.
The total number of turkey day travelers is even larger thanks to new post-Covid work trends. Office workers freed from sitting in a cubicle daily might have the flexibility to make Thanksgiving a weeklong trip or return the following week.
"Hybrid schedules and remote schedules have changed everything," said Diaz of AAA.  "Now people can leave for holiday travel at different times."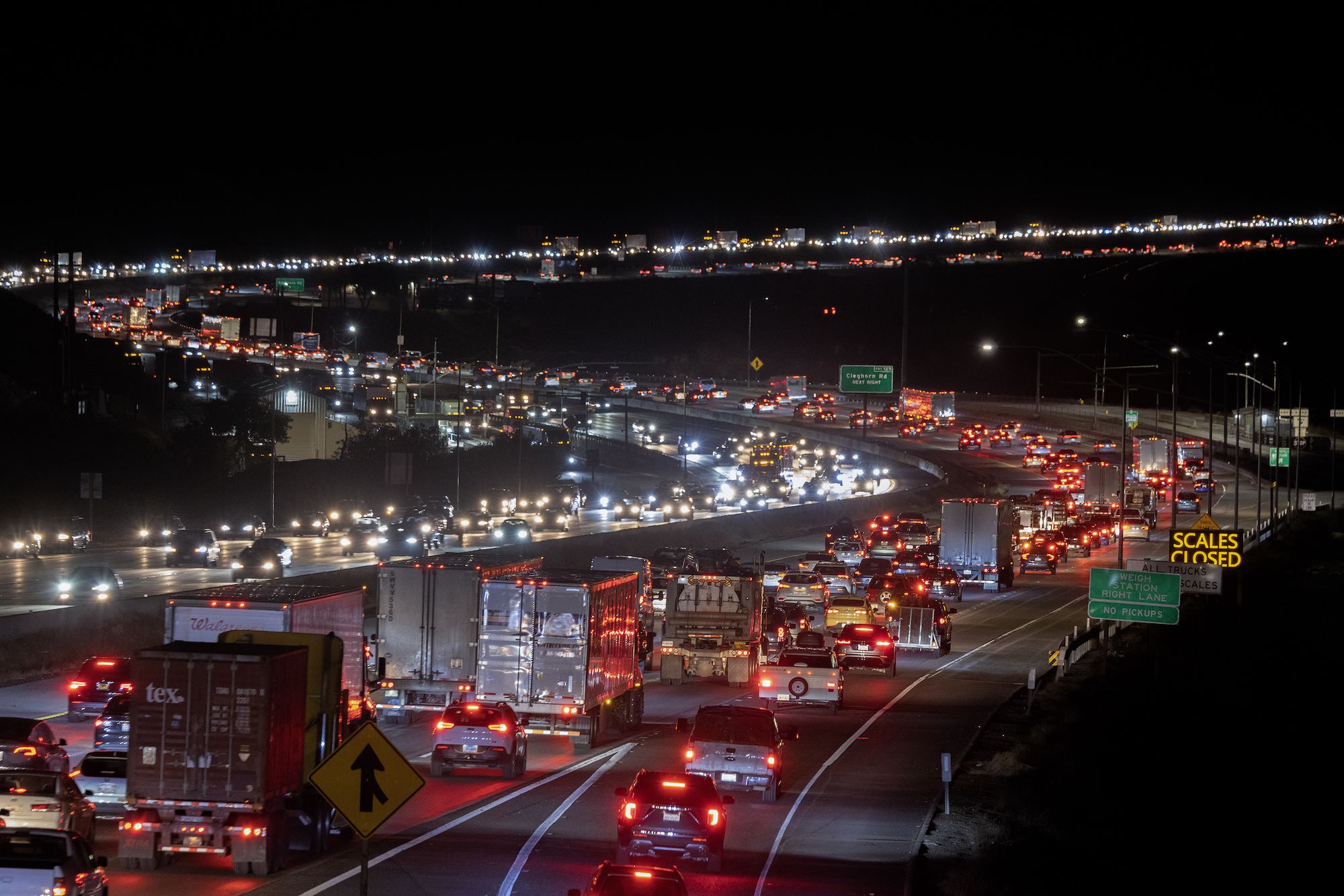 Airlines expect record traffic
Although departures might be staggered, Americans will be returning home en masse the Sunday after Thanksgiving. That will make it the busiest air travel day of the year, according to the aviation firm Cirium. It expects airlines to fly more than 3 million seats on 22,000 flights that day.
AAA, which looks at a five-day holiday period, expects it to be the busiest Thanksgiving for air travel since 2005, with a nearly 7% increase over last year.