The ramifications of California's extreme winter and early spring weather continue.
Most of Yosemite National Park will be closed to the public starting Friday night as flood concerns awash the region, the park announced Tuesday.
Yosemite is expected to remain closed until Wednesday, May 3, "but could last longer," the National Park Service said in the closure notice.
As one storm after another dumped huge amounts of snow in the area, Yosemite was forced to close last month, and remained shut down for over three weeks. More than 15 feet of snow fell on the famous Tuolumne Meadows in less than a month.
While the record snows were a relief in a state plagued by years of severe drought, that much in one season has also raised concerns for weeks now for flooding once the snows start to melt, creating something of a dripping time bomb.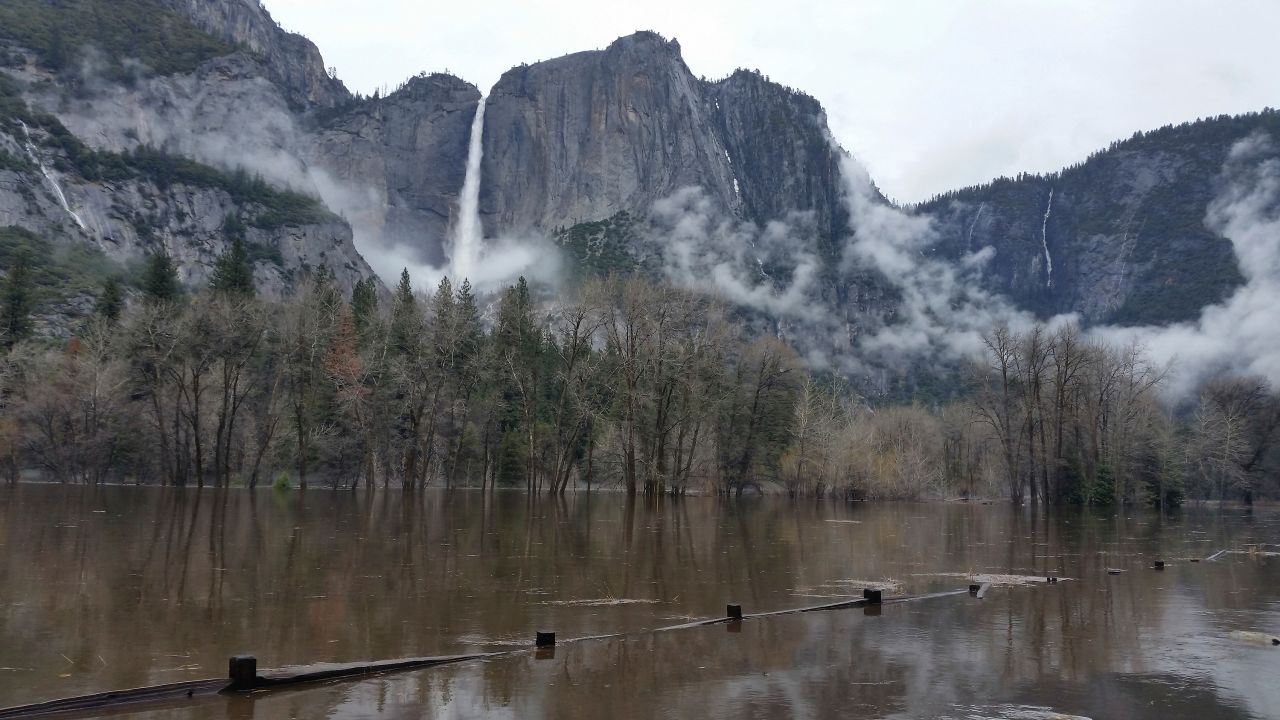 Meanwhile, snow is expected to persist at Yosemite and could remain well into July, the park said, warning hikers that trails are expected to be wet and muddy.
Snow-covered trails could be difficult to follow, and hikers are urged to use maps and GPS to navigate.
Immediate refunds will be given to those with lodging or campground reservations, which will be automatically canceled.
CNN's Forrest Brown contributed to this article.