Editor's Note: Sign up to CNN Travel's Unlocking Italy newsletter for insider intel on Italy's best loved destinations and lesser-known regions to plan your ultimate trip. Plus, we'll get you in the mood before you go with movie suggestions, reading lists and recipes from Stanley Tucci.
There are fireworks, flaming outdoor candles, a silver bell to summon the waiter – and just one elegantly set table for two.
Solo Per Due – "Just for Two" in Italian – is no ordinary restaurant, and not just because of its tiny size.
It's an extravagant place where an exclusive meal for two costs over $500. Champagne, top wines and floral decorations cost extra, and diners have a view of an ancient Roman villa.
Its owners claim it is the smallest fine-dining establishment not only in Italy but in the world, too.
Ideal for romantic meals, it's open year-round for lunch and dinner but has no menu. The food served is tailor-made for the tastes and wishes of clients.
The tiny dining room of under 500 square feet is part of a rural 20th-century stone mansion located near the village of Vacone, north of Rome.
Privacy, discreetness and secrecy rule. It almost feels like a speakeasy – except for the fact that it's widely advertised and reviewed, and its location is known.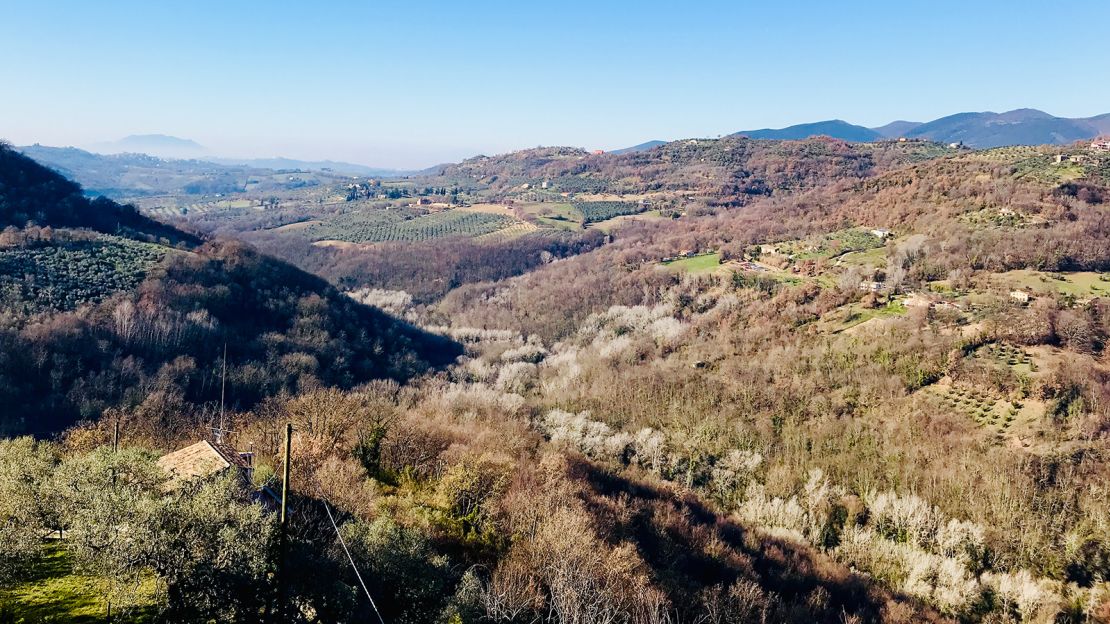 Bookings must be made by phone, in the evenings, and confirmed 10 days prior to the event. Details of the customized meal are defined at the point of confirmation.
There are strict rules. Visitors can't pop in as they please to take a look inside before making a reservation. A meal can't be canceled last-minute. Guests are required to arrive at a specific time agreed by the owners, who prepare and serve the elaborate food.
The arrival time is key. Guests must call when on their way 30 minutes prior to arriving and never get there too early, or they'll find a closed entrance and nobody to greet them.
The restaurant is booked up months in advance because of its small size. The price tag isn't for everyone – a meal costs €500 for two, or $537.
'Not a restaurant'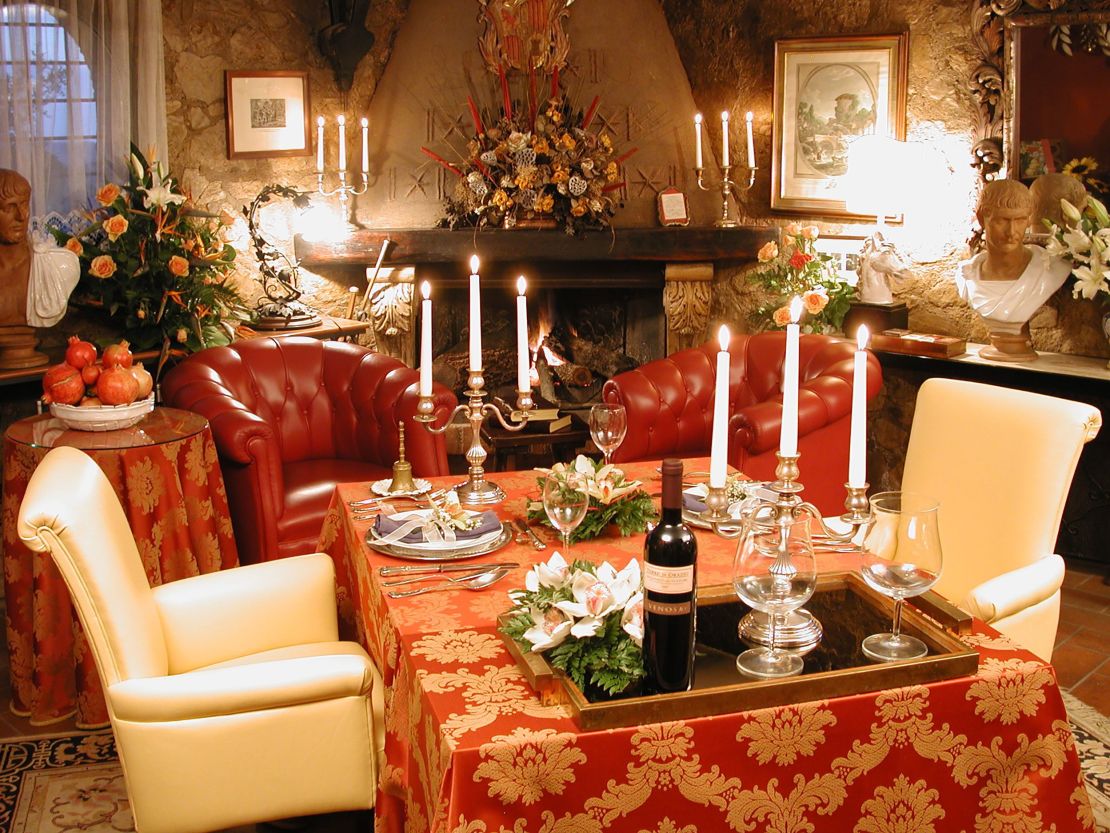 The owners, a team of three local fine food entrepreneurs who have been running Solo Per Due for 33 years, refuse to share their names unless you've booked dinner. That's to guarantee utter discretion and enhance the mysterious allure of the place, they say.
"This is not a restaurant – we offer a unique, intimate experience which is at the core of our decades-long reputation. So it's not about us or who we are – we're in the shadow. It's all about the diners," says one of the owners who signs himself as "Mr. Remo."
"The people who come here are not mere clients. They're guests who we take great care of. We coddle them and ensure that this special moment is exactly how they want it to be. Everything is tailored to their needs."
A waiter is always on site but remains hidden unless he's been actively summoned, so not to seem intrusive. Guests can call him with a jingle of a little silver bell.
Made-to-measure dining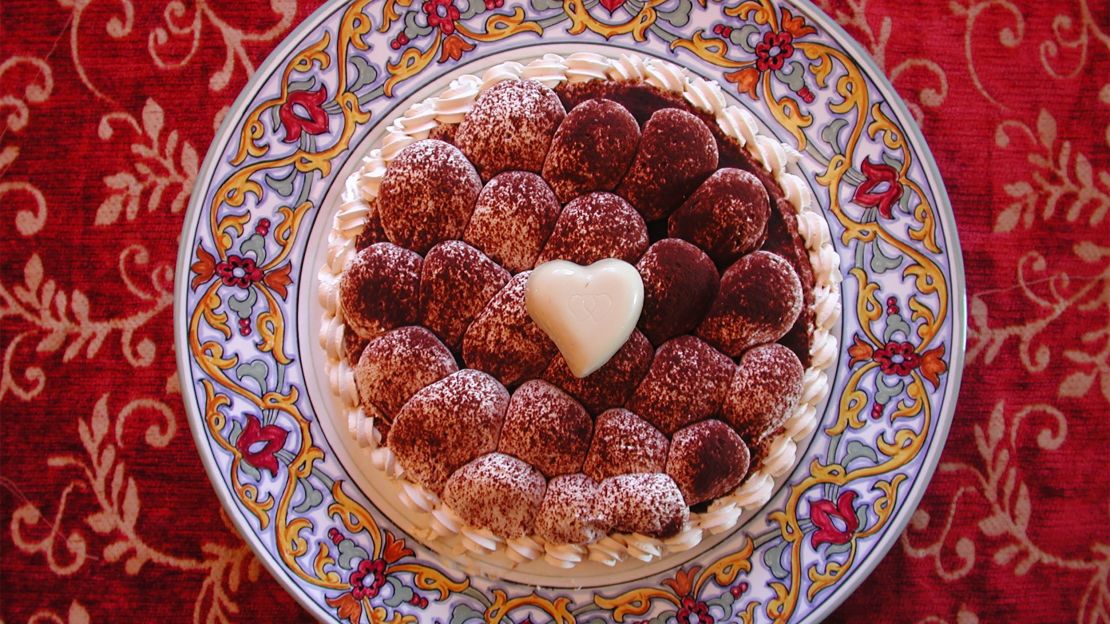 The location is amazing. Solo Per Due is surrounded by an exotic garden with different species of palm trees from across the world, overlooking an archaeological site. The mansion sits on an estate that has the ruins of an ancient Roman villa in the grounds, which guests can visit. With its colorful mosaic floors and stone columns, it's said to have belonged to the ancient poet Horace.
On the day of the meal, the entrance and the garden are lined with blazing candles to welcome guests.
"Once the booking is confirmed our guests will choose the exact multi-course menu, be it fish or meat, the dessert, the wines, the background music, and any floral decorations. We prepare on site only seasonal, Italian food paired with top-class wine," says Remo.
He's keen to stress the two golden rules: never cancel last minute, and never arrive earlier than your allotted time.
"We take care also of the two names to write on the dessert cake which is heart-shaped, of the special phrase to write on the card that will go on the flowers and of the background music chosen by the diners," adds Remo.
Its less romantic origins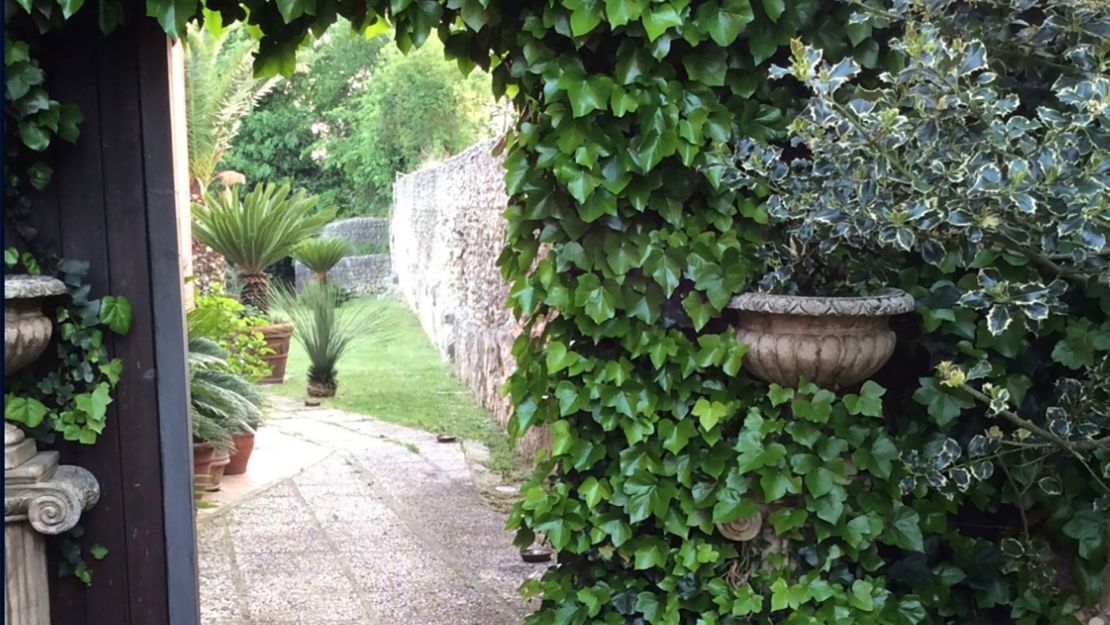 Solo Per Due was born out of need, and anger.
Remo explains that the idea of setting up a quiet, exclusive eating lair just for two people came up when he got frustrated by crowded restaurants with queues, and by the way clients are treated and seated at tables.
"It had become unbearable, every time my son and I went out for dinner we were always given the small table close to the bathroom or the kitchen, with all the nasty smells – it was the worst table. And that because there were only two of us," he says.
So he thought of how to create a special experience where a couple could be pampered and treated as royals for a once-in-a-lifetime meal.
It's not a spot for business meetings. Lovers and spouses flock here to celebrate anniversaries, birthdays and marriage proposals.
There's a dreamy, fairytale like ambience. Dinners are candlelit, the lights are switched off. It's Italian food with a nouvelle cuisine spin.
Heart-shaped ravioli, oysters, scampi, carpaccio of meat and tiramisù with little white chocolate hearts are among the fancy dishes ordered by clients.
The romantic decor of the dining room has a glamorous feel, with a classic Pompeiian red palette, a red and gold tablecloth, and silver cutlery.
Back in time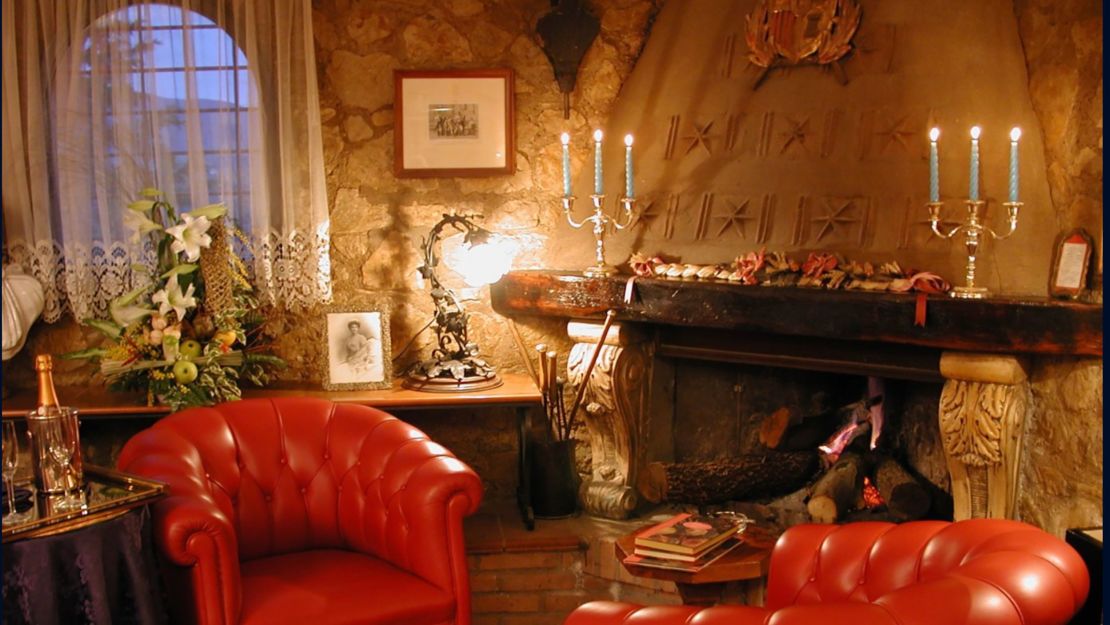 It is richly furnished with old prints, busts of historical figures, wine bottles, mirrors in opulent golden frames, and flowers everywhere: on the chairs, furniture and table.
There's a piano and a floor-to-ceiling stone fireplace great for cold winter nights, antique furniture, and two plush red sofas to relax before dinner with an aperitif or afterwards with a nightcap.
During the summer guests can opt for an alfresco meal, enjoying the scenery of olive groves and vineyard-dotted valleys as they sit below a vine-shaded pergola.
There are extravagant extra services too. Upon request, a private driver can be arranged to pick up guests, and fireworks can be staged in the garden. For those wanting to spend the night, the owners will be happy to advise on accommodation options nearby.
On TripAdvisor Enthusiastic guests describe Solo Per Due describe it as "a movie set," an "extreme Epicurean experience" and a "surreal dreamy ambiance." However, one unhappy client writes it is a "touristy place" of low quality and not worth the money.