Editor's Note: Sign up for Unlocking the World, CNN Travel's weekly newsletter. Get news about destinations opening, inspiration for future adventures, plus the latest in aviation, food and drink, where to stay and other travel developments.
On January 21, 1976 a teenage John Tye was among crowds of onlookers clinging to a chain link fence, cheering as the first commercial British Airways Concorde flight departed from London's Heathrow airport.
Tye was exhilarated, amazed and inspired as he saw this sleek, supersonic airplane of the future climb into the skies and make history.
Little did Tye know some 20 years later, he'd be sitting in the Concorde flight deck for the first time, pinching himself that his teenage dream was coming true.
Tye vividly recalls his first moments flying Concorde. Sure, he'd gone through extensive training, he'd practiced on the simulator – but this was the real deal. It was a feeling he could never have fully prepared for.
Tye and his fellow training pilots were in Seville, Spain. It was a beautiful Thursday evening – "the sun was just setting, you could see a big ball of fire at the end of runway," as Tye puts it.
"We got in and started the engines, and to feel those four Rolls-Royce Olympus engines starting up and the airplane vibration for the very first time was just absolutely mind blowing," Tye tells CNN Travel.
Tye synchronized his watch with the training captain and the flight engineer. Then, they counted down and prepared for takeoff.
"It's 'three, two, one – now,' and I pushed all four throttles fully forward in my left hand and I was just shoved back into my seat – an experience I could never describe, the acceleration as you shot off down the runway," he says.
Then, the Concorde was in the air, building height.
"That 20 minutes was the most incredible experience in my aviation career. It was just absolutely unbelievable," says Tye.
Early days
For nearly three decades before it retired in November 2003, Concorde aircraft sped through the skies above the Atlantic in just under three and a half hours, flying at twice the speed of sound.
Most of us can only imagine what it was like to be on board – after all, these aircraft were small, with room for just 100 passengers per flight, and ticket prices were steep.
If comparatively few people experienced what it was like to travel on Concorde, even fewer know the feeling of piloting the fastest passenger plane ever to enter commercial service.
British Airways and Air France were the only two airlines who operated the aircraft. It's said that during the aircraft's 27 years of service, there were more qualified American astronauts than there were British Airways Concorde pilots.
When Tye first piloted Concorde in the late 1990s, the airplane had been established for two decades. Peter Duffey was there at the very beginning, as one of the first British Airways pilots selected to trial the aircraft.
"I was involved in the development – flying with the test pilots," Duffey tells CNN Travel. "We flew to Australia and Canada, carrying a lot of passengers."
Duffey, who is now in his 90s, learned to fly as an Royal Air Force pilot during World War II. He later flew the de Havilland Comet, the first turbo jet engine aircraft, and one of its successors, the de Havilland Comet 4. When Concorde came calling, Duffey was an established British Airways training pilot on the Boeing 707.
"We knew Concorde was coming, and most people felt intrigued and wanted to get onto the aircraft. So I put my name down for it," he recalls.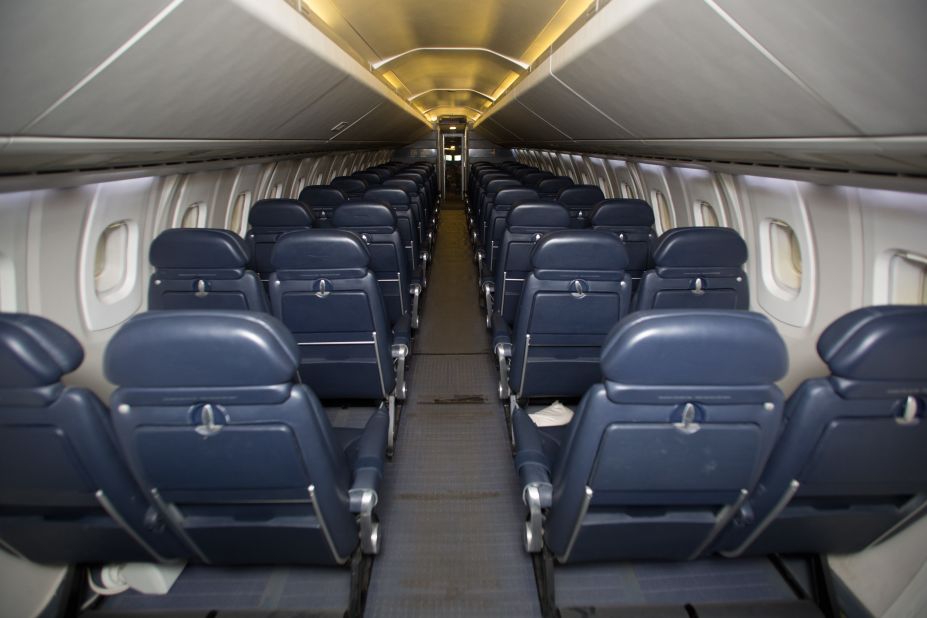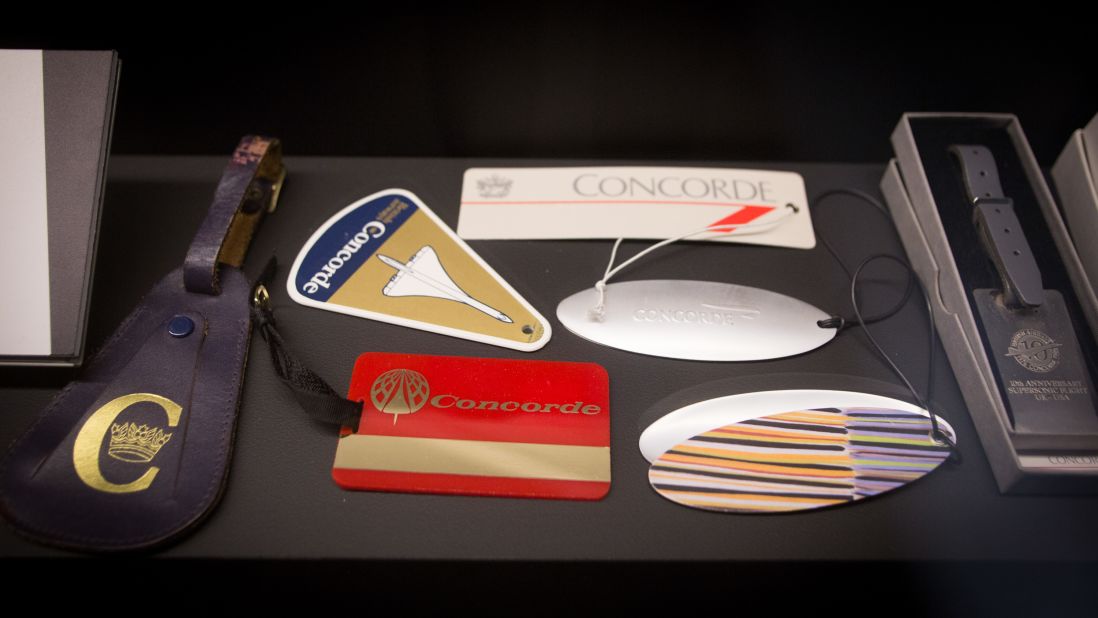 The Concorde experience in photos
Duffey helped mastermind the first Concorde training scheme, and flew the aircraft until he retired in 1980.
Also there at the beginning was pilot Jock Lowe, who shares a birthday with Concorde – he turned 25 the day Concorde first took to the skies in 1969.
Lowe remembers watching the aircraft on television that day.
"I thought to myself, 'Yeah, that's what I'll do. I'll go and fly Concorde – not really realizing what was involved,'" Lowe tells CNN Travel.
Like Duffey, Lowe was one of the first British Airways pilots to test out supersonic flying at RAF Fairford, a military airbase in southwest England.
"It was quite a shock because I walked around the hangar on a foggy February morning at RAF Fairford – and I'd never even seen the aeroplane for real before," says Lowe."
An hour later, Lowe says he was "let loose" with the Concorde, and it felt "amazing."
"We went up to about 63,000 feet and started to throw the aeroplane around," he recalls. Lowe says the feeling, an analogy often echoed in Concorde circles, was "like going from a bus to a Formula One sports car."
Lowe ended up on the first BA training course in 1976 and was still on the Concorde fleet when he retired in 2001, earning him the accolade of the longest-serving British Airways Concorde pilot.
"I flew it for longer than anyone else, by quite a margin. But, because I had lots of office jobs as well, I didn't do as many hours as some of them," says Lowe, who also served as BA's flight operations director.
Supersonic flying
Richard Westray, who first piloted Concorde in 1998, echoes Lowe's "bus to Ferrari" comparison. He says commanding a Concorde was unlike the feeling of flying any other aircraft.
"Racing down the runway for the first time, accelerating to climb into the air was one of those experiences you never forget," Westray tells CNN Travel. "The feeling of speed during acceleration phases was just tremendous. The plane performed like no subsonic plane could perform."
Once the Concorde was in the air, it would climb fast, "at 100 knots faster than an ordinary subsonic jet," as former Concorde First Officer Tony Yule explains.
"You would probably climb somewhere around 2,000-4,000 feet a minute, which is really very, very fast, until initially you hit 28,000 feet," he tells CNN Travel.
Concorde couldn't fly supersonic over land, so after the initial ascent, it would operate subsonically – although the velocity was still "well over the speed of a 747," as John Tye explains.
When Concorde reached the Bristol Channel, an inlet to the west of London leading to the North Atlantic, pilots would give passengers a heads up and then the aircraft would break through the sound barrier.
There was, says Tye, "no banging, no crashing, no rattling and rolling."
Yule describes the moment the Concorde hit Mach 1 as "rather like putting a hot knife through warm butter – it slips in just like that."
But the subsequent shock wave would create a tiny blip that would briefly impact the instruments.
"The vertical speed indicators in the flight deck would do a little dance as the supersonic shockwave passed over their external sensors," explains Tye.
That, says Yule, is how you'd "know you're supersonic."
Then the pilots would make an announcement to passengers. "Ladies and gentlemen, we've just reached the speed of sound, Mach 1. Welcome to the world of supersonic flight."
"And then we're up to twice the speed of sound and nearly 60,000 feet on the 'edge of space,'" says Tye.
Tye distinctly remembers that moment on his first-ever Concorde flight.
"I saw that curvature of the Earth, and the black sky above us, leading to infinity," he recalls.
As for Lowe, he spent nearly three decades flying Concorde, but he says the feeling of "exhilaration" at the aircraft's technological marvels never really faded.
"The tension, the excitement of the first flights, of the first year, it gradually reduced, obviously, but it never lost its excitement," says Lowe. "It was always exhilarating."
It was also, he says, always "fun." The atmosphere on board was always electric.
"Everybody that worked with it, from the hangar floor upwards, everybody had a great deal of pride in the aeroplane and getting it right," says Lowe.
Concorde: When supersonic travel was a reality
The small pool of Concorde pilots also meant everyone knew everyone. Operating other aircraft, you'd rarely fly with the same team, but with Concorde, there were always familiar faces in the crew, says Tye.
"There were only ever 134 BA Concorde pilots the whole time the airplane was in service, so it really was a day out with your mates every time you went to work," he says.
Around 20 minutes after take off, cabin crew would start serving the passengers. Many of them were frequent flyers, business people "commuting" back and forth across the Atlantic. The crew would recognize familiar faces and know their drink of choice by heart.
After providing for the passengers, the crew would pop into the cockpit.
"They came in with three mugs of tea for each of us – the captain on the left, me and the flight engineer sitting behind," recalls Tye.
So far, so standard. But there was a Concorde twist.
"Also on the same tray were three pots of some of the finest caviar in the world with a mother of pearl spoon each to eat them with."
The Concorde's supersonic status also afforded pilots a vantage point like no other.
"By the time you're at 60,000 feet, you could see a quarter of a million square miles," says Lowe. "So you could actually see the things that you saw on maps – there they were, for real."
For Tye, it was also surreal to take off and land and see crowds of people lined up to watch. It would take him back to the day he stood at Heathrow, watching the first commercial Concorde flight take off.
On one occasion, Tye remembers an American Airlines pilot who was cleared to line up and takeoff before Concorde asking if he could skip his place in line, so that he could watch Concorde depart instead.
"To operate a Concorde out of Heathrow was just incredible, you could feel the eyes of the other passengers in the subsonic airliners around you at Heathrow watching you, you could feel the pilots of those other airliners watching you," says Tye. "And here I was, taxiing Concorde out, towards runway 27R at Heathrow."
Celebrity encounters
Before the flight deck was closed to travelers post-9/11, Concorde's on board philosophy was "a very big private jet that was being shared by up to 100 passengers," as Westray puts it. "So we had very much an open flight deck policy."
The majority of the passengers were business people, and the remaining 20% were the rich, famous and important. Westray recalls showing Sting the flight deck on more than one occasion. It was surreal, but mingling with celebrities was part and parcel of working on Concorde.
"The very first big name I met – I walked out, opened the curtain into the cabin, and there was Elton John sitting there in the front row," recalls Tye.
Tye recalls being stunned by how bizarre the moment was: "I'd been to Wembley Stadium to see him with 100,000 other people in concert just a few weeks before."
Tye and John had a brief interaction but Tye can't recall any of it. "I was too starstruck to be honest with you," he admits.
After that, Tye made a mental note to himself that, before heading out to greet passengers on future flights, he'd first check "if any of my other heroes were out there," so he could be more prepared.
This strategy served him well – he later met superstars Mick Jagger and Paul McCartney.
As for Lowe, over his decades-spanning Concorde career he transported everyone from Muhammad Ali to Richard Nixon – "many people I would have never, ever, ever dreamed of meeting – pop stars, film stars, businessmen to royalty."
As well as scheduled flights, Concorde also flew charter flights for the VIPs.
The main difference with these flights, says Lowe, was "there was obviously just a little bit more tension and pressure to make sure that the aeroplane left on time and arrived on time."
He recalls one occasion when he was flying Queen Elizabeth II and Prince Philip from Canada back to the UK.
"We had to slow down because the temperature in the upper atmosphere meant that we'd reached the limits," explains Lowe.
The Queen noticed, and asked Lowe what was going on – why was the aircraft slowing down?
The interaction, says Lowe, was "quite fun."
"I was able to explain a little bit – that we weren't slowed down much, and we'd still arrive on time."
Sure enough, they did.
End of the line
The Concorde story ended in November 2003, when the last commercial flight landed in a Bristol airfield.
There were a number of factors leading to Concorde's retirement in 2003.
In 2000, a fatal Air France Concorde accident led to an investigation and various modifications to the aircraft.
Westray suggests that while the plane had an otherwise glowing safety record, some passengers never regained confidence in Concorde.
He remembers meeting a former Concorde frequent flyer at New York's JFK airport not long after the crash. This passenger was checking onto a Boeing 747 flight instead.
"He apologized to me and said, 'I'll never fly Concorde again,'" recalls Westray. "He said, 'I'm frightened of it.'"
Concorde was very reliant on these regular customers who crossed the Atlantic frequently for work. Westray and Lowe say several Concorde frequent flyers worked in the World Trade Center and were killed on 9/11. These terrorist attacks also impacted global confidence in air travel more generally.
And by the early 21st century, Concorde was getting old, and there were significant costs involved in the aircraft's upkeep.
"I wasn't surprised it was retired, they kept it going as long as possible," says Duffey. "But the maintenance costs were very large."
"It was going to have to go sometime," agrees Lowe. "I think it was a little premature, but it would have stopped when the banking crisis came along in 2008, because we'd have lost half our passengers."
Tye says his Concorde career came to an end without him realizing. In August 2000, he was about to take off at Heathrow when he got a call telling him to return Concorde to the gate because BA was grounding the aircraft.
"What I didn't know then was I wouldn't ever get back on Concorde," says Tye. "Because of that, I didn't have any mementos. I didn't have any significant souvenirs, and I was planning to carry on flying Concorde for the rest of my career."
While Concorde did return for a couple of years before its final goodbye, in the interim, Tye became a BA Airbus captain and never returned to supersonic flying.
Concorde's final flight was, for Tye, a "a very, very sad, emotional day."
"It was a very emotional period, a lot of tears were shed," echoes Westray, recalling an "emotional farewell" from air traffic control on his final Concorde flight from New York in 2003.
When Concorde ended, Westray was grateful he was still young, and could train on another big aircraft and continue his aviation career.
But other Concorde employees were out of their jobs – particularly the flight engineers. When Concorde launched, this was a key aviation job, but by the early 21st century the role was becoming obsolete thanks to advances in technology.
Lowe was among the Concorde pilots who retired when the plane was grounded.
"It was a point of reflection," says Lowe of this period. "I wasn't totally sure that it would come back – even though I had absolute confidence in the aeroplane."
As for Tye, he carried on piloting British Airways aircraft until 2022. As the years went on and the numbers of still-serving former Concorde pilots dwindled, Tye was increasingly peppered with questions about his supersonic days.
"You weren't a celebrity, but you were known as a Concorde pilot," he says.
On flights, he'd regularly be quizzed by a younger co-pilot keen to know all about Tye's time flying supersonic.
Tye always enjoyed these trips down memory lane.
"I'd be delighted to share my passion and privilege with them and tell them all about it – and I'd try and get it right and know when to shut up and not hog the limelight."
There were only ever two female Concorde pilots: British Airways' Barbara Harmer, who passed away in 2011, and AirFrance's Béatrice Vialle, who still works for the French airline.
Tye knew Hammer and says she was "absolutely wonderful."
While aviation is still known for being a predominantly male, predominantly White industry, Tye says he's heartened to see progress in the two decades since Concorde's final flight.
"We are definitely becoming more diverse," he says.
Future of supersonic flight
Almost two decades since Concorde's final flight, the allure of supersonic flight hasn't waned, with companies such as Boom Supersonic plotting plans for Concorde's successor.
The former Concorde pilots have mixed views on the likelihood of supersonic flight's return.
Lowe cites the roadblocks of "the cost of development, the cost of materials, the cost of fuel."
Tye reckons it's "something that could definitely happen again," but points out engines would need to be quieter and more fuel efficient.
"We couldn't have Concorde engines now, they're far too noisy and use far too much fuel," he says.
Westray says it "could be a reality, but I think it's a lot further away than people think."
But one thing he is confident about – there will always be forward-thinking aviation development happening somewhere, somehow.
"Scientists and aviation enthusiasts never stop and they'll always be people pushing to expand the envelope," he says.
Today, Tye says he's just grateful to have had the opportunity to fulfill his teenage dream. Piloting Concorde was an incredible job and every morning, he'd wake up excited and thankful.
"Most of the people in my street would be walking off to the station with their briefcases, and I'd be getting in my car to drive to the airport to fly Concorde to New York. So that was just a thrill and an excitement every day when I went to work."
Correction: An earlier version of this story misidentified the RAF base from which Concorde test flights were flown.