Editor's Note: This story complements the Culinary Journeys TV series, airing monthly on CNN International. This month we follow Noma's Rene Redzepi to Istanbul. Learn more about the show here: www.cnn.com/journeys.
Put any kind of meat on a stick and roast it over a flame and it immediately becomes food fit for gods.
No country understands this sacred rule of seared meat like Turkey.
Turkish kebabs are the incarnation of the meat lover's most exotic fantasies, with grilled lamb, beef and chicken as skewer MVPs.
Most kebab restaurants also have a long list of Turkish starters called meze that are as delicious as the main dishes.
Turkey's best alcoholic complement for all that meat is raki – an aniseed-flavored drink that's often diluted with water and chilled with ice.
Frothy, yogurt-based ayran is a great non-alcoholic complement to heavy dishes. 
But who are we kidding – you just want the meat.
Here's where to get it in Turkey.
Hamdi Restaurant (Istanbul)
Located just steps from the Egyptian Bazaar in Eminonu, Hamdi Restaurant isn't just a stop on the way to the bazaar but a destination itself.
Specializing in southeastern cuisines, it affords a magnificent view of the Golden Horn, the Galata Tower and Eminonu.
Since window-side tables are in high demand, making a reservation in advance is highly recommended.
A signature dish is the testi kebabi. Cooked over charcoal in a clay jug covered with dough for three to four hours, the dish is made with veal, tomatoes, onions, garlic, pepper, oregano, tomato paste and butter.
It's quite a ceremony to watch this extraordinary dish being served – waiters break the jug in front of you to reveal the meal inside.
Another must is the hashas kebabi made with minced veal and lamb, and mixed with capsicum, salt and pepper.
Halil Usta and Imam Cagdas (Gaziantep)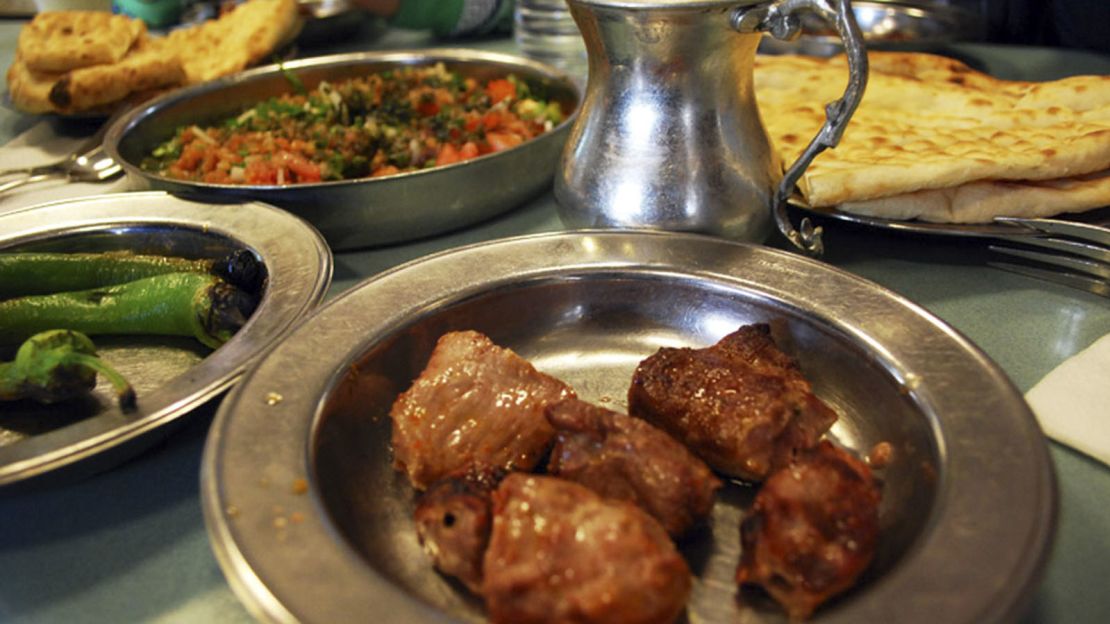 Two kebab restaurants reign supreme in the southeastern city of Gaziantep: Kebapci Halil Usta and Imam Cagdas.
Open since 1972, Halil Usta is a humble establishment with a dedicated following.
Its tender meat has made such a name over the years that this lunch-only restaurant runs out of meat by 3 p.m. almost every day.
Most notable is kusleme, a velvety soft lamb kebab served in copper pots.
Although a side dish, the salad (greens, tomatoes, mint, thyme, red pepper, pomegranate molasses and spices) can stand proudly on its own.  
Unlike Halil Usta, Imam Cagdas is large and modern.
Standout dishes include ali nazik – lamb served on top of a bed of char-grilled yogurt-eggplant puree – and alti ezmeli tike kebabi, a stew-like kebab made