Editor's Note: Sign up for Unlocking the World, CNN Travel's weekly newsletter. Get the latest news in aviation, food and drink, where to stay and other travel developments.
Incredible Italian home makeovers, jaw-dropping marine discoveries and ritzy new trains in Scotland and Taiwan: We've got all this and more in our latest roundup of news and features from CNN Travel.
Renovation inspiration
With Italy seemingly awash with gorgeous, stone-built homes in need of a little TLC, it feels like these days you're never more than 10 feet from an American with a measuring tape.
Massachusetts couple Doug and Leah Johnson renovated a 14th-century apartment in the town of Vasanello in Lazio that they bought for less than $14,000. "The amazing thing in Italy is that they really preserve old buildings," says Doug. "It's not easy to knock down an important structure."
And in the little town of Irsina in the southern Basilicata region, more than 300 non-Italians from North America and across Europe, have helped revived this once dying community by taking over dilapidated properties.
What lies beneath
A Spanish woman spent 500 days alone in a cave so you don't have to. Beatriz Flamini said of the experiment, which was conducted 230 feet (70 meters) underground and monitored by scientists, "It's not that the time passes quickly or more slowly, simply that it doesn't pass." When you're deprived of daylight, it's always four in the morning.
Also this month, a species of snailfish was discovered more than 27,000 feet (8,336 meters) below the water's surface in an ocean trench off Japan. It's the deepest fish ever recorded. And there could be plenty more where that came from, as a new global mission has since been launched to discover 100,000 previously unknown marine species.
Splendid isolation
Newbies to splendid isolation can test out their coping skills by buying the uninhabited Barlocco Island off the southern coast of Scotland, currently on sale for offers over $190,000.
Life on the rails
Australia and India are celebrating milestones in underwater travel.
On April 21, a metro train traveled under Sydney Harbour for the first time, as part of testing for a new driverless passenger service that will launch next year. And on April 12, Kolkata's new underwater metro route completed its maiden run, ahead of opening to the public in November.
From watery depths to mighty mountains, Taiwan's spectacular 111-year-old forest railway is getting a makeover, with six sleek new rail cars being added to its fleet. Both the livery and carriage interiors are lined with native cypress wood.
The Royal Scotsman Belmond, one of the world's ritziest locomotives, will also be launching two gorgeous new suites in its rail cars next year. You can take a look at the grand country-house-inspired interiors here.
Best sunglasses for under $50
Mexico has around 5,800 miles of coastline, most of it undeveloped, and that means there are untouched beaches galore. Here's our roundup of the finest.
In travel news this week: a restaurant on the edge of space is now taking bookings, a hypersonic startup promises to fly people from Europe to Australia in under five hours, and couples transform incredible properties in Italy and Japan.
Law and order
US citizens were causing trouble at home and abroad this week.
Three TSA officers were injured in an "unprovoked and brazen" attack by a woman at an airport in Phoenix, Arizona, while a US woman was arrested in Sydney after airport staff discovered a 24-carat, gold-plated gun in her luggage. Australia has some of the world's toughest rules on gun ownership, and it doesn't matter how blinging they are.
Greece's romantic playground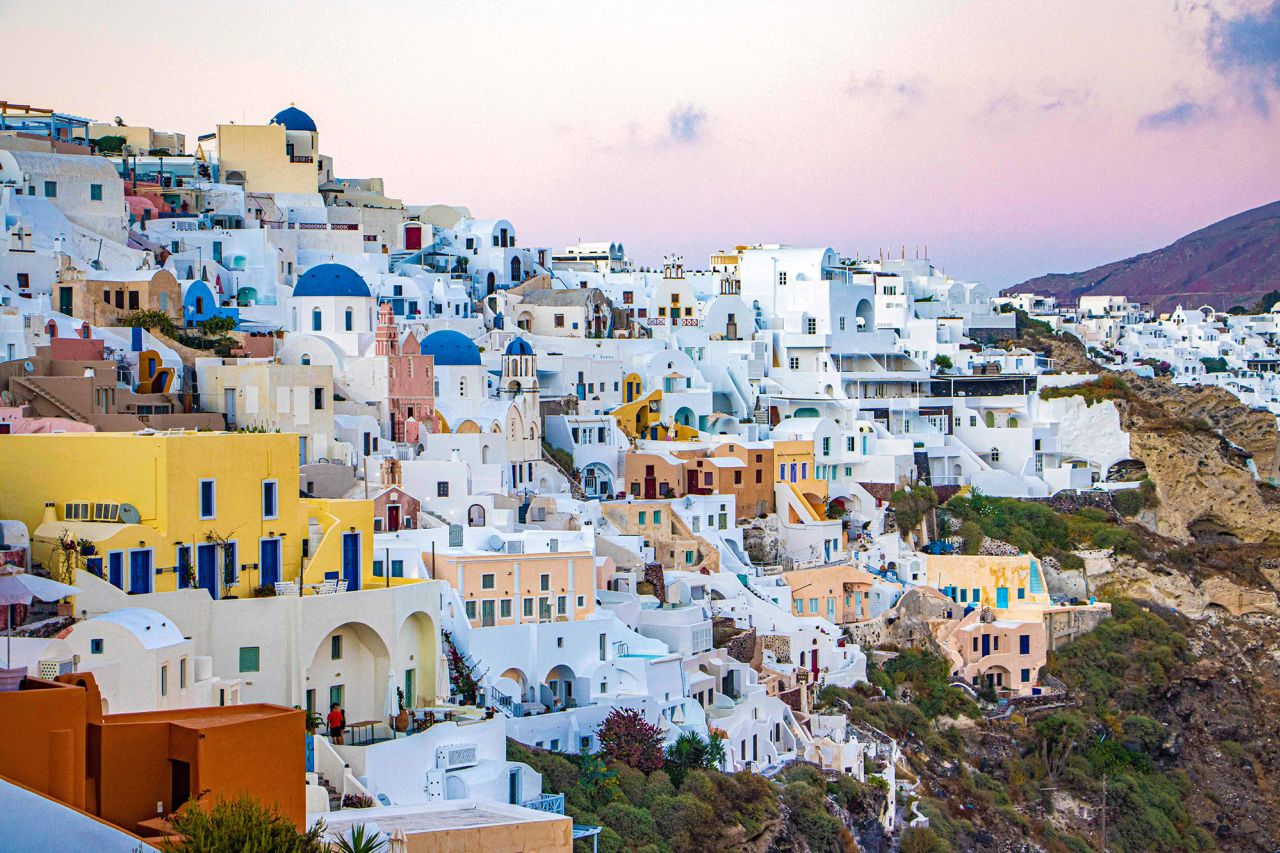 Santorini is a classic Mediterranean vacation spot rightly renowned for its beautiful sunsets, but the true beauty of its lunar landscapes is in no small part due to it sitting atop of a live volcano.
In case you missed it
This is the real reason to turn on airplane mode when you fly.
The truth is it's complicated.
Step inside one of the world's most luxurious airport transit hotels.
It's got rainforest showers, hydrotherapy tubs and a golf simulator.
This Californian woman signed up to live on a cruise ship for three years.
Here's why she did it.
NASA once tested a plane with a pivoting wing.
It's lopsided, but with twice the fuel economy.