Editor's Note: Sign up for Unlocking the World, CNN Travel's weekly newsletter. Get the latest news in aviation, food and drink, where to stay and other travel developments.
It was billed as the first 'affordable' long-term cruise for people who wanted to live onboard while sailing the world.
But a week before the original departure date, passengers who've signed up with Life at Sea cruises are still waiting to find out when they will hit the high seas.
Miray Cruises, which owns Life at Sea, has still not secured the ship for the three-year round-the-world voyage, The AidaAura is currently docked at Bremerhaven in Germany as the sales process continues.
And its most recent officially planned departure date – November 11, from Amsterdam, instead of the original November 1 from Istanbul – has been pushed back again.
After passengers said they were told over the weekend that the new planned date will be November 30, a spokesperson for the company told CNN that there is not yet any confirmed embarkation date or location.
The company has since shared an update with residents – as passengers are to be known – who had been due to embark on the ship at Istanbul on the original date of November 1.
Thanking them for their "unwavering support and understanding during these recent changes to our cruise itinerary," they undertake to arrange a hotel stay and meals in Istanbul, as well as transportation from the airport after October 28.
They also request that anyone who has yet to start their journey remains in their current location "until the new embarkation point is finalized." Those who stay at home will receive onboard credits when they eventually board the ship.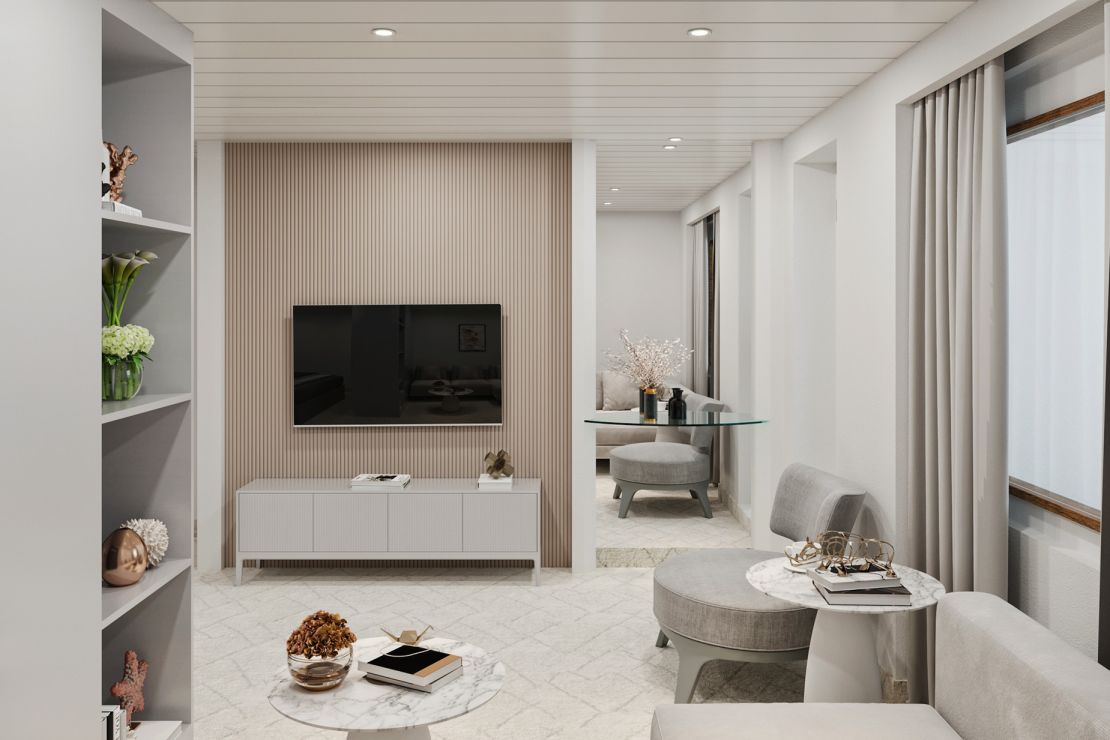 Those with refundable flights are advised to cancel them. The company says it will arrange new tickets for those with non-refundable fares, "once the new embarkation date and location have been officially determined."
However, the company is adamant that the cruise will still depart – albeit late.
Passengers have previously expressed their concerns that the cruise might be indefinitely delayed, or even canceled.
"We are all sitting on pins and needles right now – the uncertainty is excruciating," said one, who wished to remain anonymous, last week.
"I'm okay with a delay, but I won't be okay with a cancellation."
Another, who also declined to be named, told CNN that they feel "sad but proud that we signed up for such an amazing adventure."
"I just hope I get my money back if we don't sail," they added.