Monthly Ticket is a CNN Travel series that spotlights some of the most fascinating topics in the travel world. In April, we're taking a thrilling ride into the world of theme parks.
Taylor Jeffs is living his dream.
Growing up in Orange County, California, near Disneyland and Knott's Berry Farm, he visited some of the world's best theme parks on a regular basis.
"Back then, it definitely wasn't cool to be into theme parks, but I was obsessed," Jeffs, 39, tells CNN.
"I understood how special and important they can be and would dream about working in the industry."
Fast-forward a few decades later, and he's overseen some of the world's most immersive rides and parks as the co-owner, president and chief creative officer of Legacy Entertainment, a leading entertainment design and production firm based in California.
In addition to theme parks, Jeffs has also been involved in a range of creative pursuits, such as producing hit Broadway and off-Broadway shows, choreographing drone shows, and consulting as a creative director for Cirque du Soleil.
From hustling at Disneyland as a teen to designing and building theme parks around the globe, Jeffs shares what it's like to create immersive worlds that bring families together.
An early start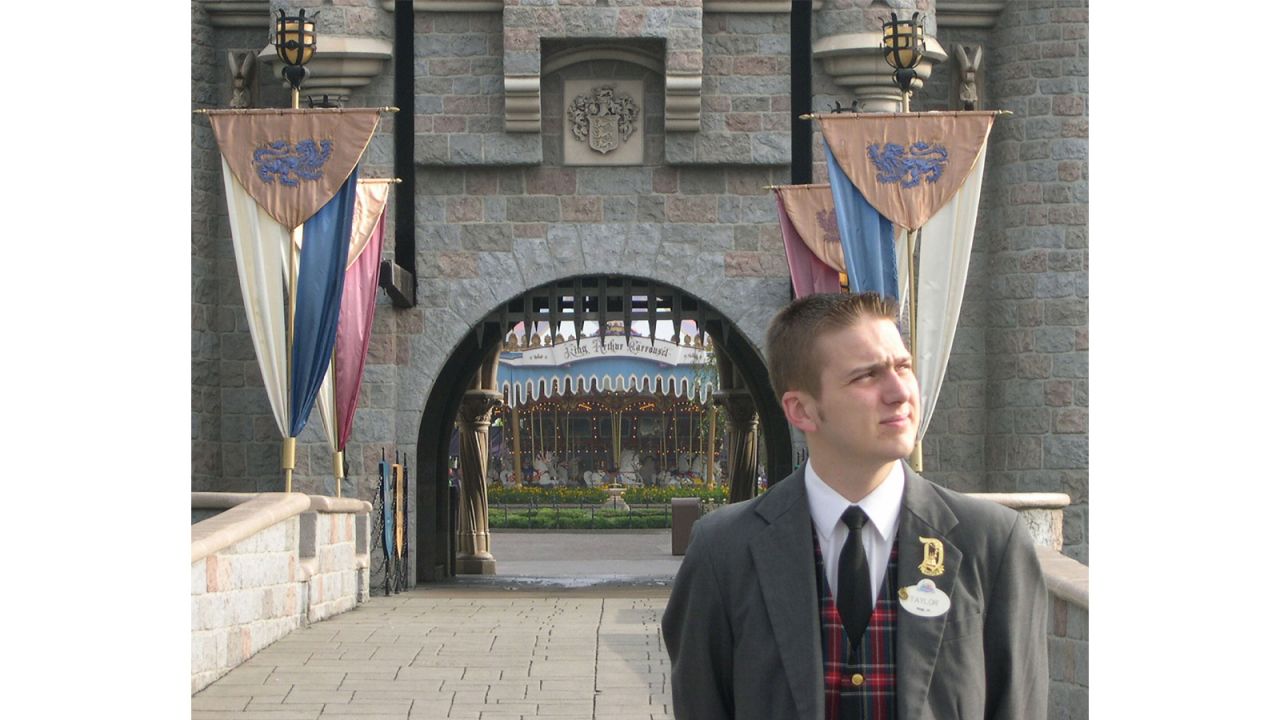 Obsessed with Disneyland from a young age, Jeffs wanted to work there as soon as possible.
At the time, you had to be at least 17 years old, he recalls, but luckily, he found a loophole.
"Through California's ROP (regional occupational program), I could earn high school credits instead of money, so at 15, I got a job as a sub-burger flipper – a rung below a burger flipper – at a restaurant in Frontierland," he recalls.
Later, he worked as a Disney tour guide and then conducted park surveys for the marketing team.
"Every day, I'd hear how much people loved the park's scale and colors, landscapes and music," recalls Jeffs. "Hearing that feedback on a daily basis, and learning how much they valued the experience was an important foundation for my career."
His big break
Jeffs worked at Disneyland for five years before joining what was then the Goddard Group (now Legacy Entertainment) in 2002 as an intern.
The group had recently laid off hundreds of employees due to a steep decline in tourism following the September 11 terrorist attacks in 2001.
The resulting all-hands-on-deck atmosphere enabled Jeffs to work on high-profile projects, from Hershey's Chocolate World to the Georgia Aquarium.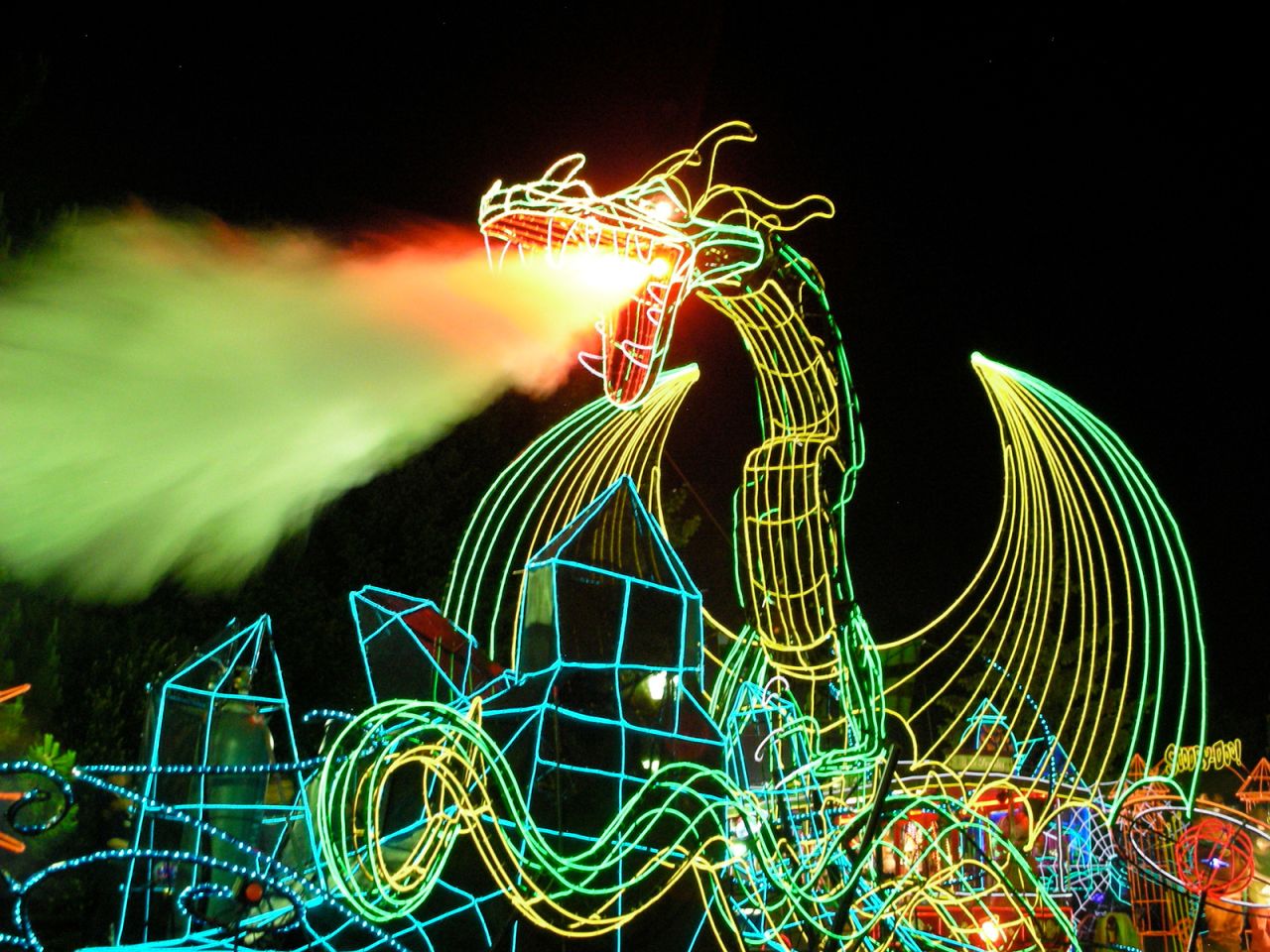 In 2008, then 24, Jeffs designed and produced his first attraction: "Glow in the Park," a family-friendly night parade at Six Flags Mexico.
He had a relatively small budget – "$1.5 million all-in, less than half of what Disney would spend on a single parade float at the time," he estimates – but brought several big names on board, like Raul Rodriguez, who designed hundreds of floral floats for California's Rose Parade, and Benoît Jutras, a principal Cirque du Soleil composer.
With its illuminated floats, original soundtrack, dancers, drummers and cartoon characters, the parade was so successful Six Flags commissioned five more for other parks in the chain.
Expanding in Asia

After the Great Recession in 2008, the company shifted its focus to Asia.
They've since built an impressive portfolio, from Studio City Macau to Chimelong Marine Science Park in China, Lotte Worlds in South Korea, Trans Studio parks in Indonesia, Shanghai Haichang Ocean Park and the Sea Shell Aquarium in Vietnam, to name a few.
When it comes to designing theme parks, Jeffs says the process begins with a feasibility study, followed by a "blue sky" brainstorm in which the team throws out their wildest ideas.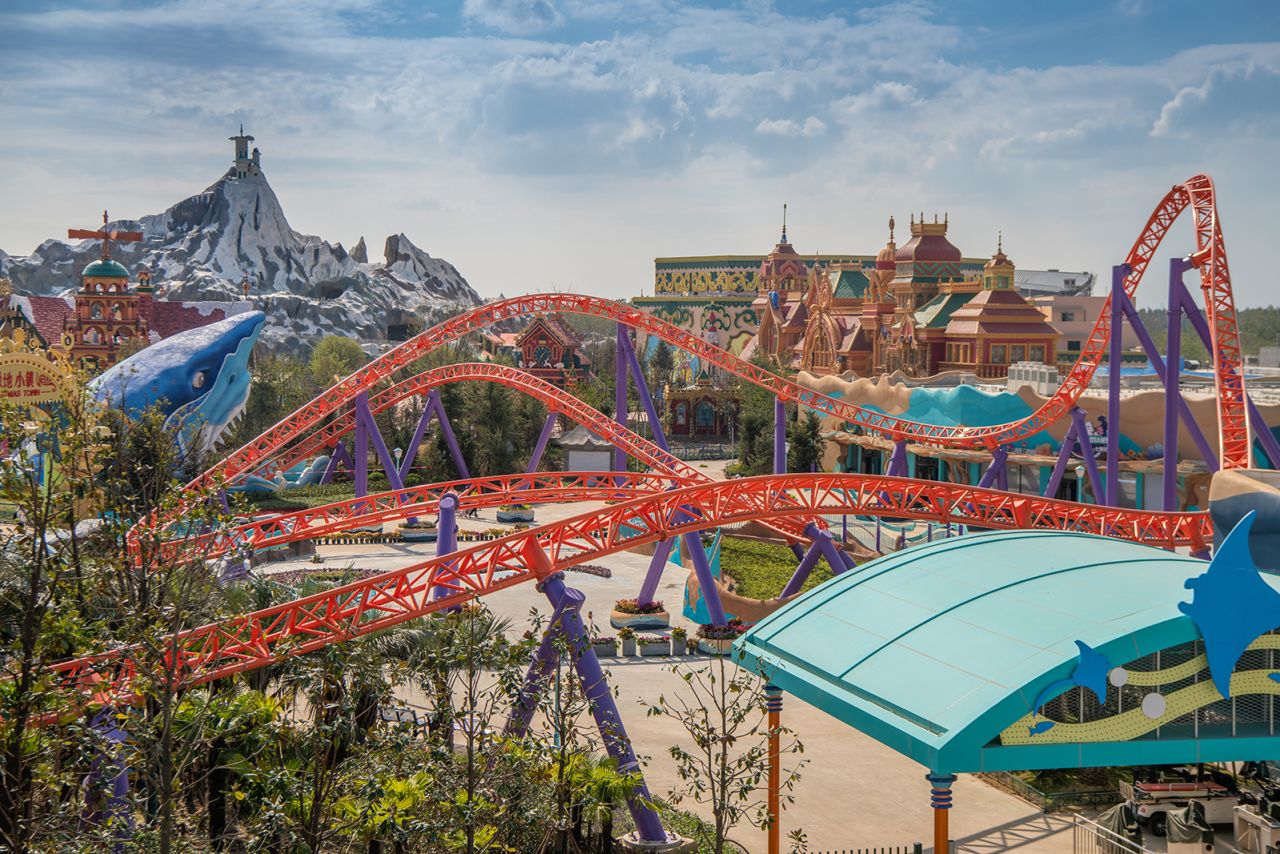 "We just go nuts – attraction ideas, crazy restaurant concepts, social media moments, landscape possibilities, all of it," Jeffs explains. "I also collect around 200 benchmark images, like a book of inspiration, to gauge what resonates and what doesn't."
After receiving client feedback, they start sketching and diagramming the park's layout and key features.
Over several iterations, the park design becomes increasingly specific – down to the placement of light posts and the number of turnstiles – until it's time to start construction.
"Often, design continues during construction," he adds. "And then ideally, we will have producers, managers, technical directors, art directors on the ground through opening day."
Out-of-the-box ideas
Every so often, one of those blue-sky ideas gets the green light.
Jeffs points to the immersive "Pacific Rim: Shatterdome Strike" ride at Trans Studio Cibubur, part of Indonesia's largest theme park chain, as an example.
In a conventional dark ride experience, a vehicle moves through a themed world with music, blacklights and special effects.
But Jeffs and his team pitched a plot twist. What if the ride broke down and passengers would have to grab flashlights and continue on foot while a monster attacks, then reboard to fight the monster and escape?
"We didn't think they'd go for it, but they did! And then we even had some of our own people saying, 'That's crazy. It won't work.' But we figured out a way – and now it's now one of the most successful dark rides in recent history " says Jeffs.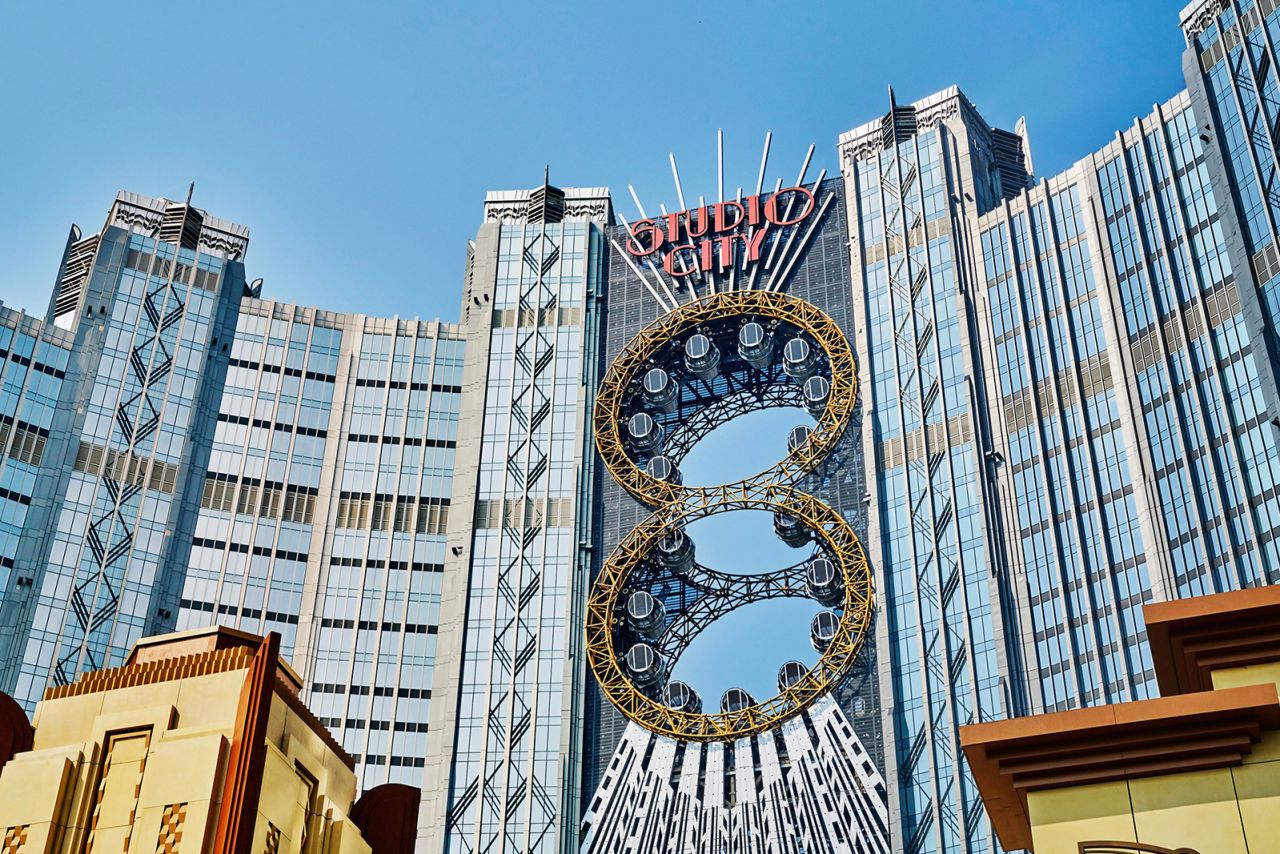 In another instance, they reimagined the "pre-show" concept – typically, a video that plays before the ride begins.
"The ride was all about escaping, so we thought: instead of a video, what if we lock you in a jail cell, and you have to solve a puzzle to break out of before you start the ride?"
And then there was the Golden Reel.
In Macau, Jeffs helped design Studio City Macau, a Hollywood-themed hotel, and the Golden Reel – the world's first figure-eight Ferris wheel – in the middle of the hotel's facade.
"We came up with the idea to build a Ferris wheel between the towers. But it was Lawrence Ho, the founder of Studio City, who wanted to do a figure-eight because eight is a lucky number in Chinese culture as a homonym for wealth," says Jeffs.
"Lawrence said he didn't care if the ride was empty – it was all about the wow factor."
Art meets science
But in most cases, wild and crazy ideas won't fly unless they satisfy commercial needs.
"It's an art and a science – these two things have to meet," says Jeffs. "Capacity drives everything, so we need to make sure that there's plenty to do and people don't spend their entire visit waiting in line."
Moreover, every member of the family should be able to have a good time.
"It's our job to make sure there is a variety – enough attractions without height requirements for parents with babies, thrill rides for teenagers, and parades and shows for everyone," he adds.
That was his approach when designing Lotte World Adventure in Busan, South Korea, which opened in 2022.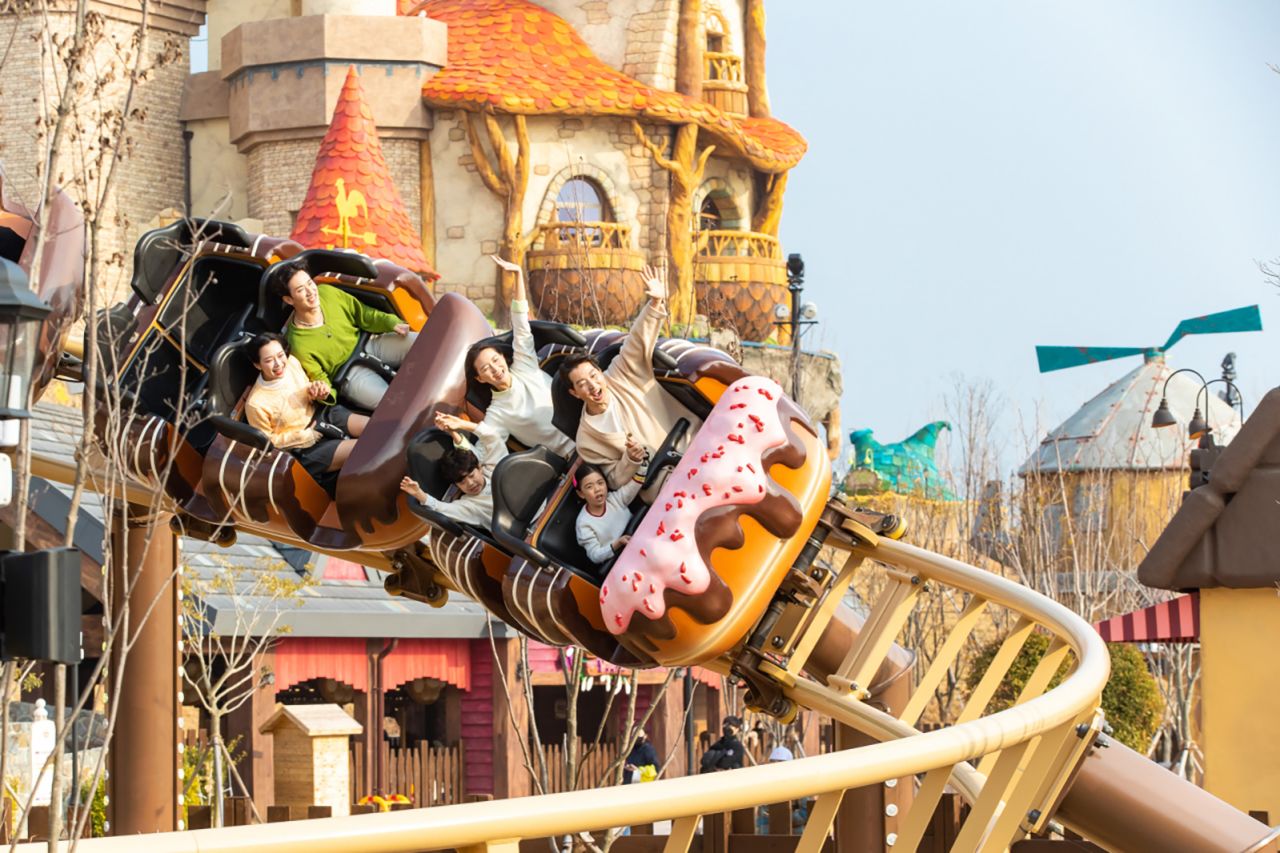 From family-friendly trains to flume rides, hair-raising roller coasters, parades and stage shows and immersive restaurants, there's something for every age group.
For a timeless feel, the team took cues from European gardens, incorporating lush green spaces, plazas and water features that will "only get more beautiful with time," says Jeffs.
"When I was growing up, theme park design was often dismissed as a rinky-dink, second-class artistic discipline simply because it was rarely well done.
"I'm happy to say that this is unquestionably no longer the case. Over the last 15 years, we've seen the fulfillment of what this medium can be when it's firing on all cylinders."
Fun for the whole family
As expected, a demanding travel schedule comes with the territory.
Before the pandemic, Jeffs would spend a week each month in Asia, meeting with various clients and governments.
"I've flown over 3 million miles, stayed over four years in hotels, collected around 2,000 hotel room keys, and visited six out of seven continents – all as part of the job," he says.
When travel came to a halt in 2020, he embarked on a road trip across America with his family.
"That first summer, we drove 10,000 miles and hit up virtually any theme park that had managed to re-open," he says.
The family had so much fun that they spent two months on the road the following summer, including a month at Walt Disney World in Florida.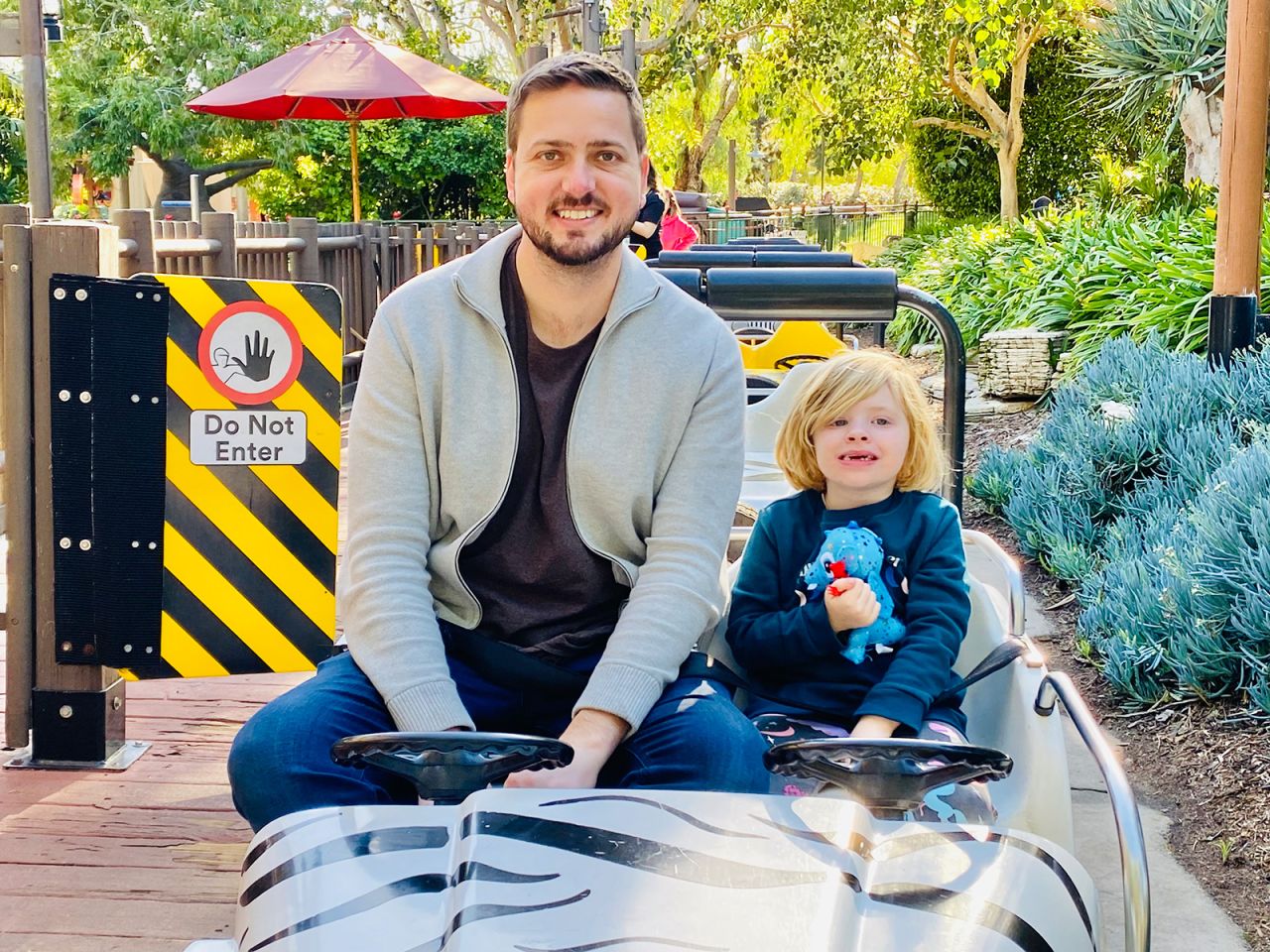 And though he's ridden over 600 roller coasters and explored theme parks worldwide, Disneyland in California remains his all-time favorite park.
"From a design standpoint, it's perfect. It's the only park Walt Disney worked on personally," Jeffs gushes.
"And since film production designers staged it, the forced perspective of the buildings on Main Street, the human scale of the architecture, the color choices, the castle, the intimacy of the lands – you don't get that at any other Disney park in quite the same way."
These days, rediscovering the magic of theme parks with his two daughters – aged 5 and 1.5 – has made him appreciate them all the more.
"When I go to parks with my family, we've found that babies and toddlers can't participate in many of the attractions. It has focused my thinking when building programs for our parks," says Jeffs.
"While we can't forgo height restrictions entirely, I now find myself incorporating more universal entertainment experiences that the whole family can enjoy together."