Story highlights
Sudan has around 200 pyramids -- more than Egypt -- but they are rarely visited by tourists
British adventure tourism company Lupine Travel has started running tours to Sudan
What if there was a place where you could camp beside ancient pyramids from a forgotten civilization without another tourist in sight?
What if that place was Sudan?
Besmirched in modern history by two rounds of civil war, and a battle for independence in what is now South Sudan, the east African country has never had the same tourist footfall as its neighbors Kenya, Egypt or Ethiopia.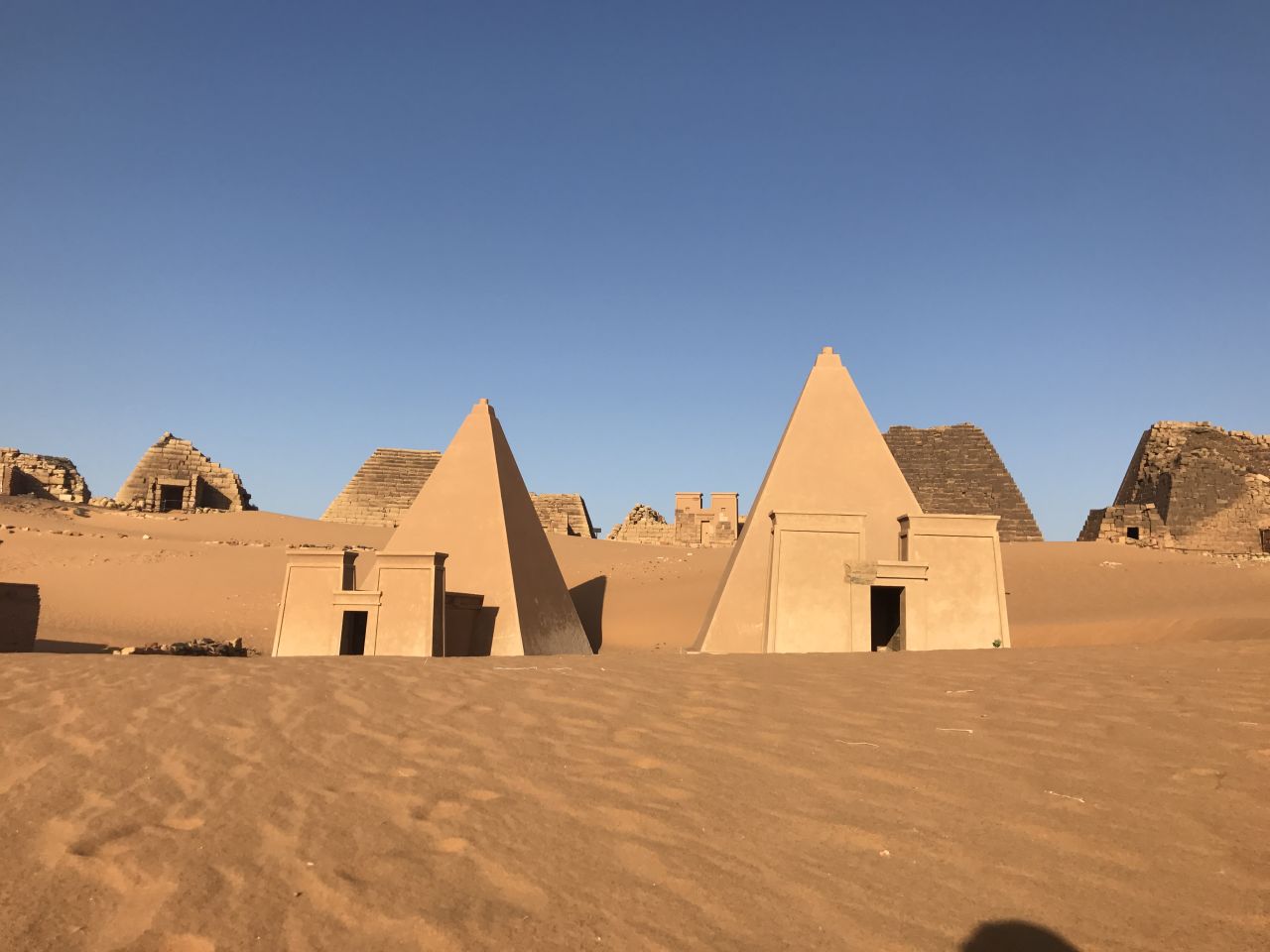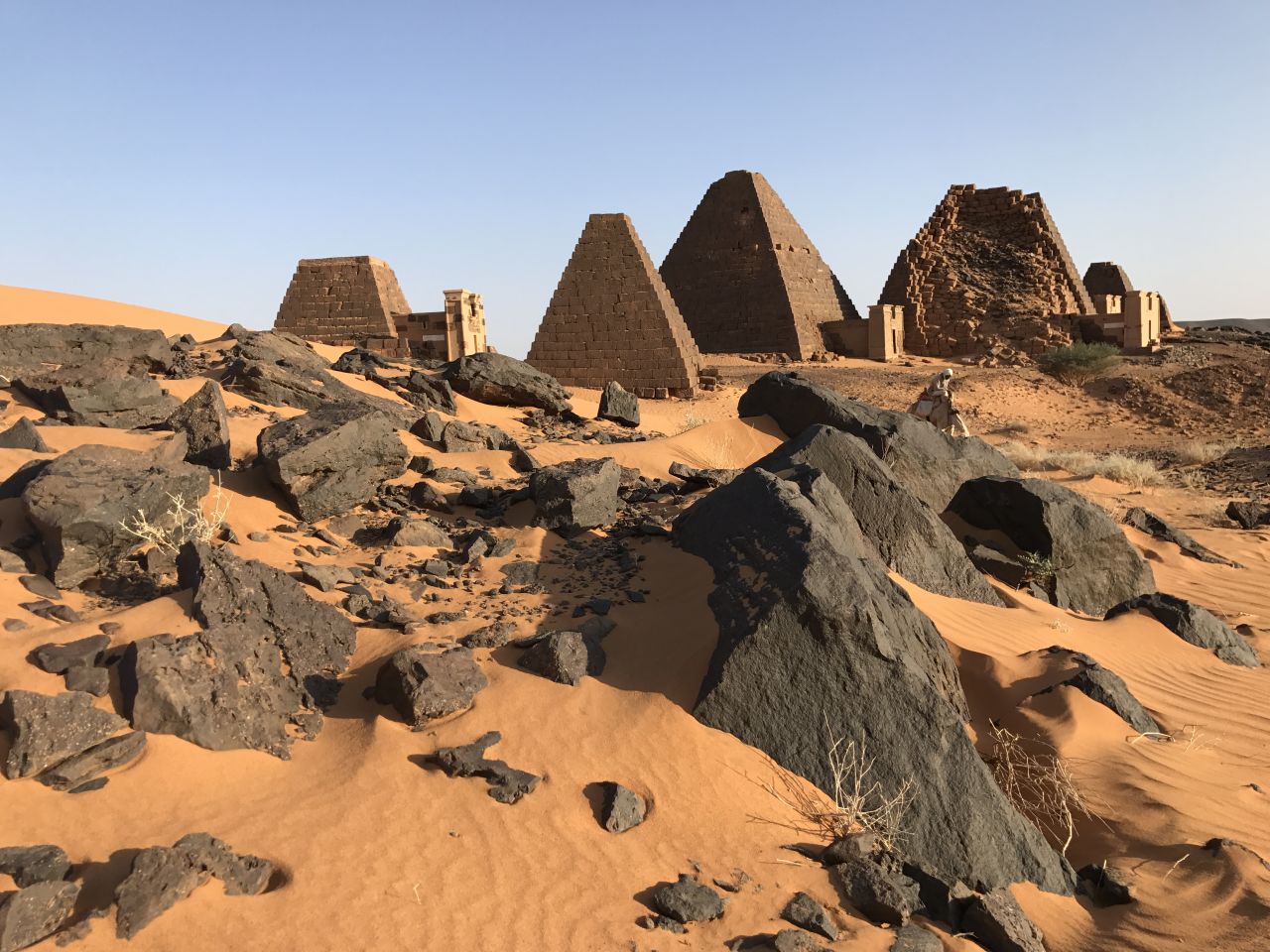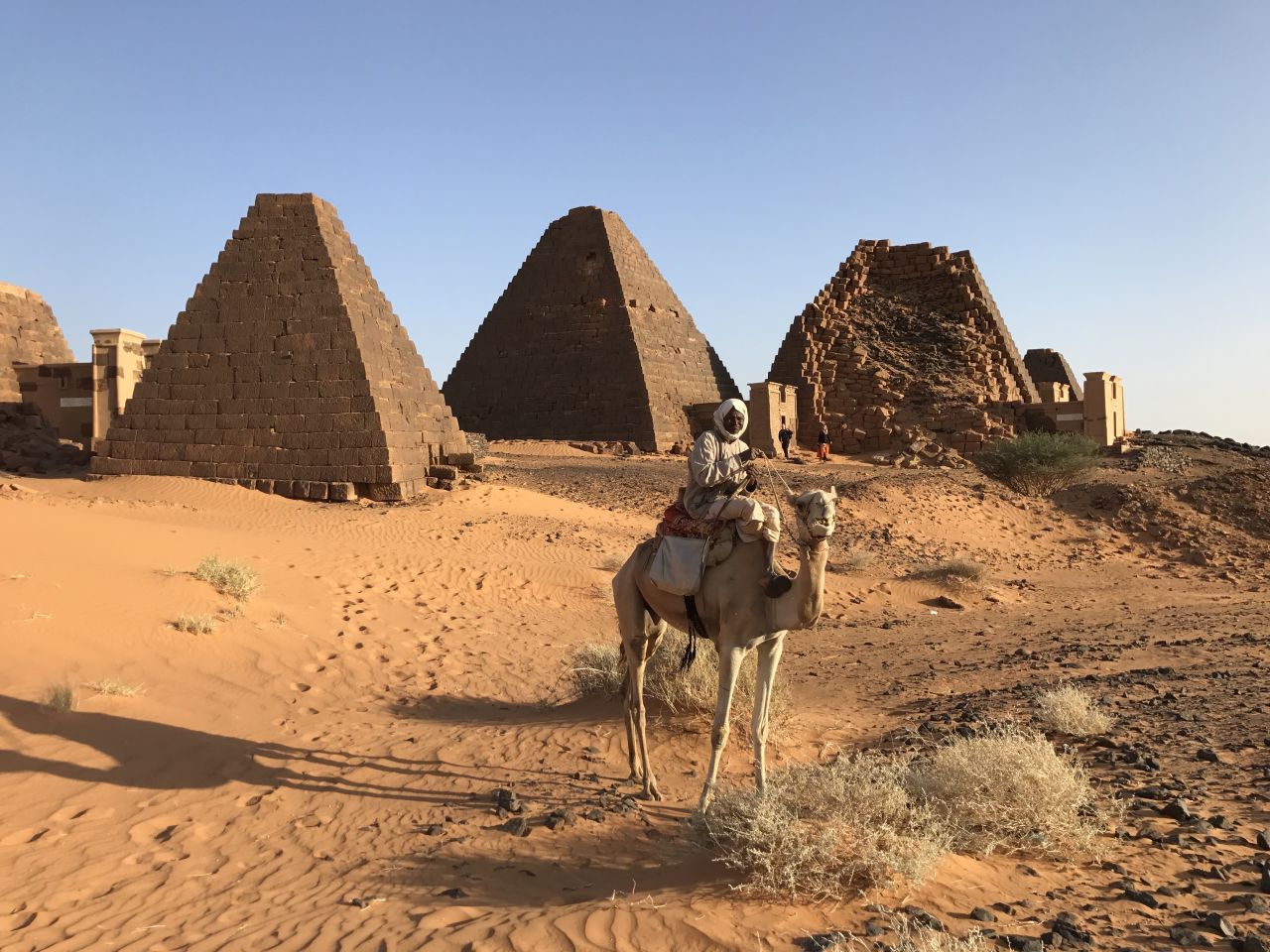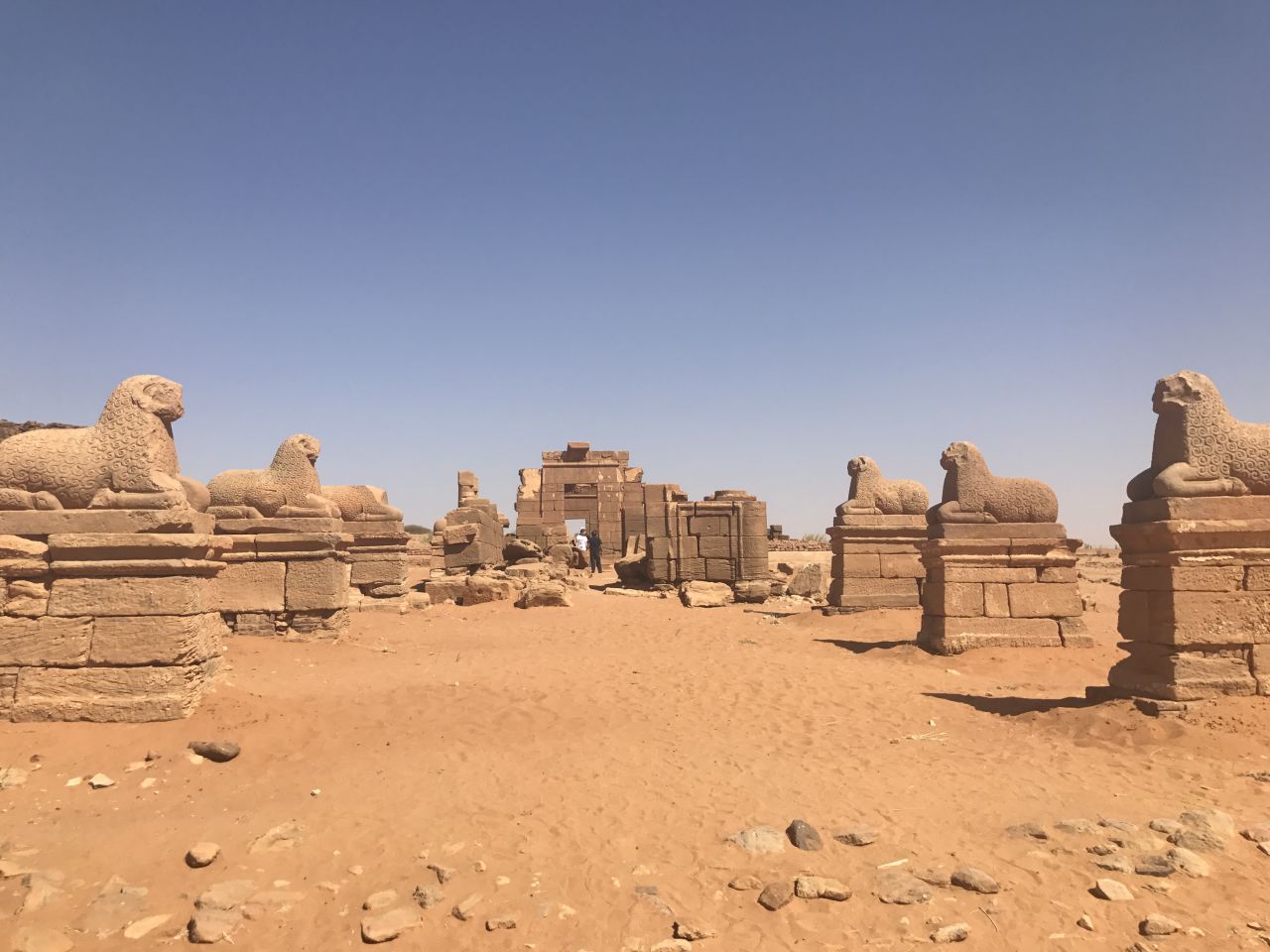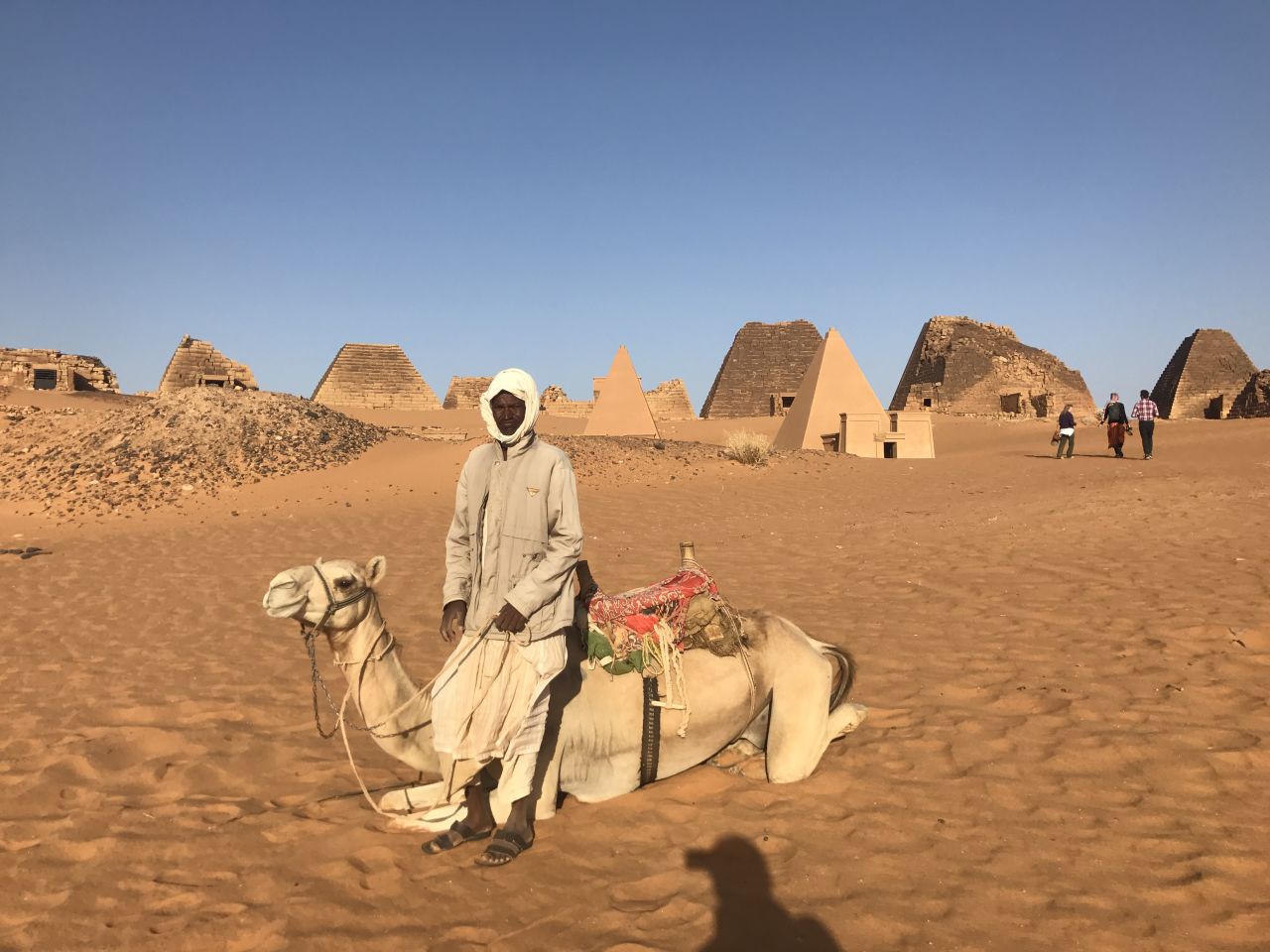 Sudan's forgotten pyramids
But while the southwest of the country is still mired in conflict, the Nile Valley area is largely peaceful.
One British tour operator recently started organizing Sudan trips: Dylan Harris, from Wigan, England, founded Lupine Travel in 2007, with the aim of running safe tours to unusual destinations, including Iraq, Iran and North Korea.
CNN talks to Dubai-based Scot Michael Lawson who recently traveled to Sudan for six days with Harris.
What inspired you to travel to Sudan?
I read an article online about the lost pyramids of Meroe. It inspired me to think about exactly what was in Sudan. I realized that it was very Indiana Jones-y, with all these pyramids in the middle of the desert.
There is literally nothing there, very little tourist infrastructure. I started to image how it must have felt exploring these uncharted places, and finding them for the first time. That's what really got me excited about it.
Sudan isn't exactly Spain. How easy was it to get to?
There's a reason, I realized, why places like Sudan are so uncharted – the world's last adventures: because it's challenging to get the visa and to travel there! I've always been an independent backpacker, but that's fine if you've got time to spend time trekking around Sudan (organizing things). But if you have a job, like I do, and can only take 5 days off work, it's not going to happen.
I approached Lupine Travel, run by a guy called Dylan Harris who started off doing budget tours in North Korea. I did one with him last year. They arranged all the visas and organized the trips (in Sudan).
I landed directly in Khartoum from Dubai with Emirates. There are two flights a day and very cheap. I paid $250 return.
It really did feel like an adventure. We did it very budget – stayed in local guest houses, small hotels or even tents. You need a 4-wheel drive and a driver who knows the terrain and how to drive over it (for the desert drives to the pyramids).
What's the travel scene like in Sudan?
You don't see tourists anywhere. You'll see the seldom NGO aid worker on their long weekend, a few businessmen, but it's not like going to Egypt where you get bused in and bused out and people are trying to sell you things. No one tried to sell us anything.
They don't seem to have the concept of tourism. The government doesn't want tourists, really. But actually Sudan is full of hidden treasures. For example, one day we were at the Temple of Amun, a 12th century UNESCO heritage site. We went inside and a team of local and Italian researchers were doing excavation works there.
There's so much left to be found and that's what really strikes you in Sudan.
Your first stop was Khartoum. What did you do there?
Well, I went for high tea at the Gaddafi hotel (nicknamed Gaddafi's Egg, for its unusual shape). It's a five-star hotel where the Blue Nile meets the White Nile, right on the confluence. The Gaddafi hotel was built with his money back in the day (the Libyan government spent more than 80 million euros on the project in the 2000s). Today, it's called the Corinthia Hotel.
Khartoum, in general, has this feeling of a city on the up. Obviously, you've got sanctions in place from the United States, which stunts growth. But it's vibrant. Like any Arab city, its heart is the souk, a winding market where you can buy everything from a wheelbarrow to carrots.
So what about these pyramids?
It takes about an hour to drive out of Khartoum. Then you all of a sudden you take a turn off the main road and go onto sandy flat plains. You see guys in the desert walking their goats, local villagers, mud brick houses. Everyone wants to wave to you and say hello. I took pens and gave them to the kids. They really enjoyed that.
Then you drive in your jeep between temple complexes, pyramids, ancient cities.
I kept wondering: "Why build temples in the middle of the desert? You'd build them close to water?" But it's because of the change in climate and the desertification – a temple complex built right on the water 300 years ago is five kilometers from the Nile today.
You can really explore, you can go right inside the pyramids. They're much smaller then the ones in Egypt. There aren't queues everywhere and it's in the middle of nowhere. That's what is quite exciting about it. The pyramid cemetery at Meroe is the largest, they're all black pyramids, dozens of them. We camped there.
Why are the pyramids black?
I don't know. One thing I would say about Sudan is that there aren't a lot of local guides, and the guides there are don't have much knowledge about the temples. So you need to take a really good guide book with you.
What else is there apart from pyramids?
We visited Jebel Barkal, which is a giant rock – like Sigiriya in Sri Lanka. As you're driving towards it you see nothing, it's totally flat and then out of nowhere you get this giant rock. And it's a very sacred thing. There are pyramids next to it and you can climb up them and watch sunset. It really was something special.
What was it like to camp in the Sudanese desert?
We went with a local tour company into the desert, and because of the sanctions, and stuff like that, they don't have good quality camping equipment. We were staying in the sort of pop-up tents you'd play in your garden with. It gets quite cold and windy at night – we woke up one morning and some of the tents were a bit flattened. It's very rough and ready.
Your friends told you you were "nuts" to holiday in Sudan. Were they right – I mean, did it feel safe?
There's this myth about Sudan, that it's dangerous. Honestly, I felt safer walking around Khartoum than I do in London. People (teachers and UN workers) told me they'd been here a long time, and that they haven't been robbed. They would very happily walk around the streets at night.
People very are friendly. Sudan has accepted a huge number of Syrian refugees. Interestingly, they've integrated really well in the community, they don't stand out – they've generally got jobs, are going to university. There are no beggars on the streets. It was an inherently different place to what I had imagined.
But what about the war in Darfur?
I should say that Sudan is a huge country, and a lot of people in Khartoum seemed disconnected from what is happening in other parts of the country. They didn't seem to have a great deal of knowledge about it, and others didn't want to talk about it.
Finally, do you think it would have been possible to travel to Sudan without a tour company?
I think I could have done it myself but I would say you're going to have to get a local tour guide anyway, and there are no real hotels or restaurants, or infrastructure outside the main cities. You're talking about driving through great emptiness. The reality is it's going to be a lot of work. And it's lonely because you don't meet other travelers.
You cannot even send any postcards in Sudan. I always send postcards no matter where I go, but they do not have postcards to buy in Sudan. I looked and looked. So that's telling you something!