This story complements the Culinary Journeys TV series, airing monthly on CNN International. See more of the show here: cnn.com/journeys. Share photos of your own Culinary Journeys on Instagram with the hashtag #CNNFood for a chance to be featured on CNN.

These days, the word fusion seems to make everyone cringe.
Yuzu foam, while delicious, has become an unoriginal way to exoticize a few scallops.
Sea bream sashimi served with Muscat grape and buttermilk emulsion?
If we must.
Many of today's "globally inspired" menus consciously play on flavors to please cosmopolitan palates, while the term "fusion" seems to belong to a less connected world.
This is why it's refreshing to experience the brilliance of Shinobu Namae, a Japanese chef who integrates culinary cultures and methods into his dishes.
Namae's creations, served at his Tokyo French restaurant L'effervescence, go beyond the trendy appropriation of flavors that have become widespread in the fine dining world.
While trained in European methods, his vision, as well as every detail of his executions, are deeply rooted in Japan's time-honored practice of hospitality.
MORE: Hoshinoya: The ryokan challenging Kyoto's cuisine
An all-star CV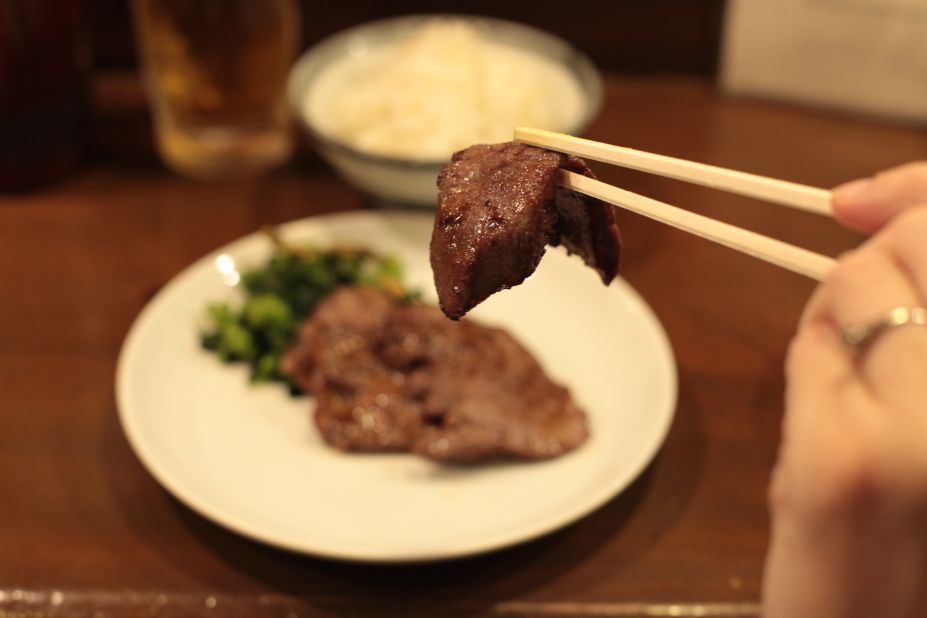 Top foods in Japan
Namae didn't go to culinary school.
Born in Yokohama in 1973, he studied political science in Keio University in Tokyo while moonlighting as a pasta cook.
After graduating in 1996, he worked his way up and eventually joined the kitchens of gastronomy's biggest celebrities.
He worked at Michel Bras's restaurants in Laguiole, France and Hokkaido, Japan – both awarded three Michelin stars – and became sous chef of the Hokkaido branch in 2005.
In 2008, he joined "The Fat Duck" in Bray, Berkshire as sous and pastry chef. The avant-garde, three-star establishment owned by wizard chef Heston Blumenthal was once crowned the world's best restaurant.
Namae returned to Japan and opened L'effervescence in Tokyo's Minato district in 2010.
The chef describes his two Michelin-starred restaurant as a "hermitage in the city" that's closely connected to the seasons, farmers and his country's traditions.
READ: World's best chefs share favorite food experiences
Hospitality is key
Namae's work is influenced by Japanese kaiseki, the meal served before a formal tea ceremony.
At the heart of this tradition – and Namae's philosophy – is the Japanese spirit of hospitality known as "omotenashi," which means wholehearted service.
"Japanese hospitality is all about appreciating and respecting those tiny things and putting everything together to make someone happy," Namae tells CNN.
It's also about making a guest feel truly special.
Every detail, from the room's features to the ceramics used to the angle the food, is designed to convey hospitality and create memories.
For Namae, every gesture involved in creating kaiseki cuisine is married with ceremonial significance – including the walk down the hallway, which represents a change in the state of his mind as he readies himself to prepare the meal ahead.
MORE: 8 Japanese dishes you've probably never heard of
Kitchen: Calm or chaos?
So how does Namae remain calm in an environment that's typically chaotic – a Michelin starred restaurant kitchen.
"Our energy is limited, so we don't want to use our energy in a negative way," says Namae.
"We want to focus on our dishes, because we like to make people happy."