A 13-strong rescue team has rescued an "injured and exhausted" dog from England's highest mountain in an operation lasting more than four hours.
According to rescuers, the 33-kilogram (73-pound) pooch was "refusing to move" from Scafell Pike, located in the Lake District national park, northwestern England, on Saturday.
The canine's owners requested help at 6:25 p.m. (1:25 p.m. ET), according to the Keswick Mountain Rescue team, which sent 13 members to assist.
Rescuers put the dog in a bag on a stretcher and carried the pet down the mountain, the team said in a statement.
"Despite being quite a large dog at 33kg it was a joy to carry such a relatively lightweight casualty. The casualty remained cool, calm and positively regal throughout," reads the statement.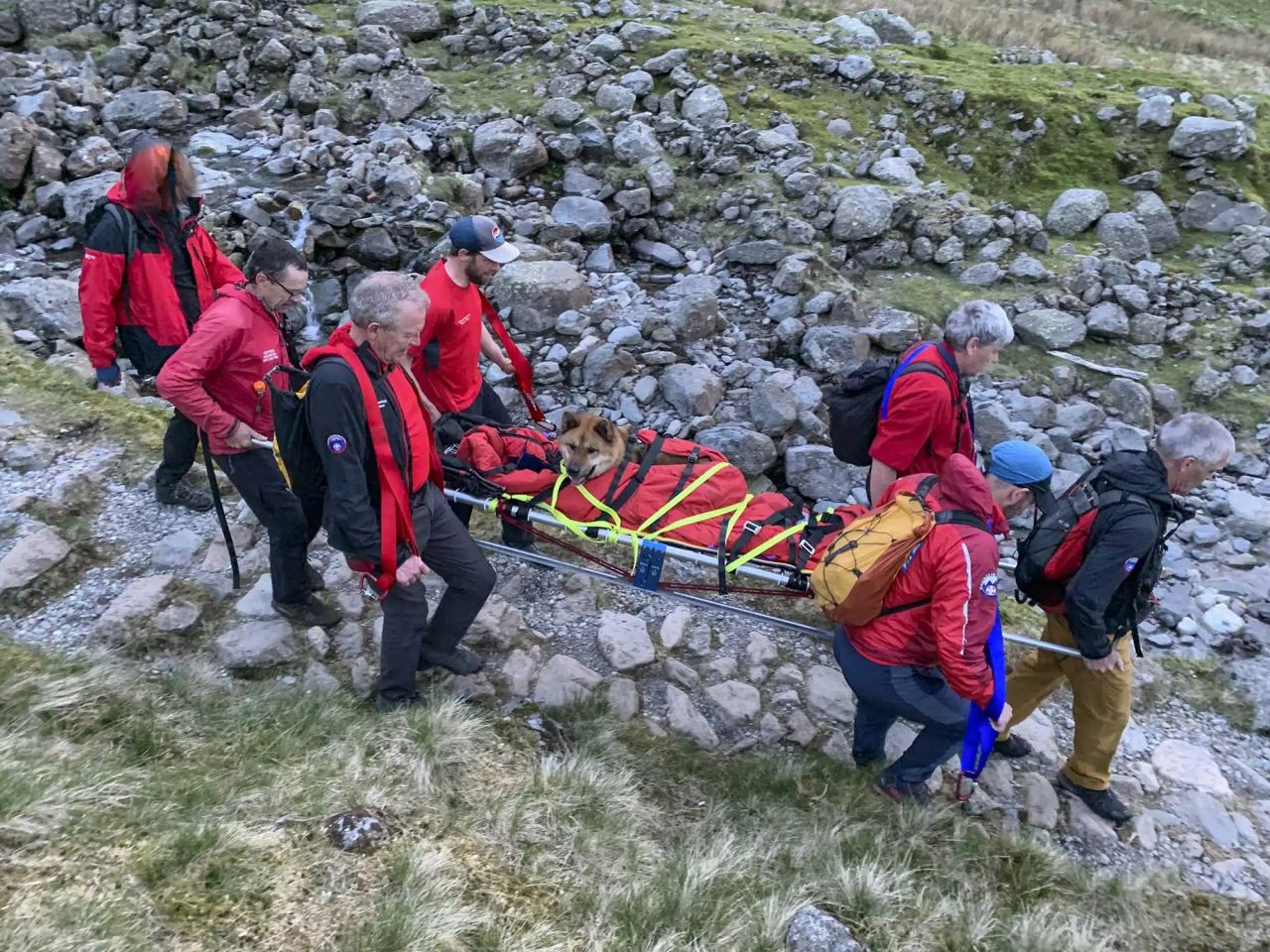 The rescue was the team's 42nd mission this year and took 4 hours 18 minutes in total.
This is not the first time that rescuers have had to help a dog back down the mountain.
In July 2020, a 121-pound St. Bernard named Daisy needed saving from Scafell Pike after showing signs of pain in her rear legs and refusing to move.
The rescue operation took a total of five hours and 16 team members of the Wasdale Mountain Rescue Team.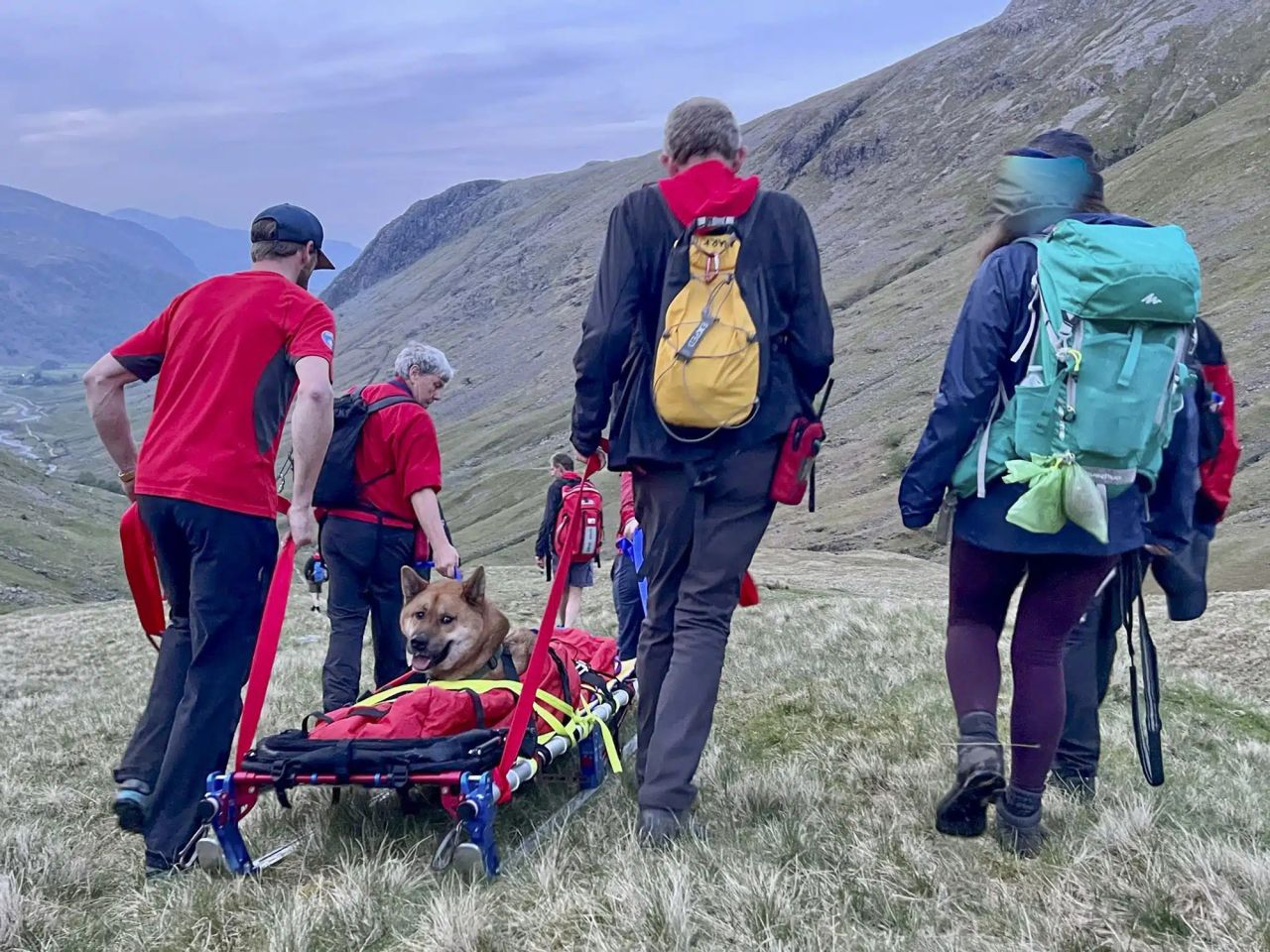 Scafell Pike is England's highest mountain at 978 meters (3,209 feet). It is located in the famous Lake District, a UNESCO-protected area popular with hikers and holidaymakers.
The Lake District is known as one of Europe's most beautiful places. Wild mountains soar up from vast lakes, while postcard-perfect villages offer truly bucolic places to stay and soak it all up.
The landscape is still worked by traditional sheep farmers, with their livestock inescapable when out tramping over the fells. The walking there is legendary, whether it's scaling Scafell Pike or exploring wilder hills like Blencathra, further north.